It's about time I got back into the kitchen and started whipping up some delicious desserts again. I had leftover pumpkin purée so I wanted to make a good old-fashioned pumpkin bread, but halfway through, I realized I didn't have enough puree! What to do, what to do… Time to improvise! I grabbed two ripe bananas and mashed them up and also took out rolled oats. Without these additions, the batter wouldn't have been as thick as it needed to be to make a nice, moist bread. So I mixed in the banana and oatmeal along with the pumpkin and the rest of the ingredients to make my Oatmeal Pumpkin Banana Bread! The original pumpkin bread recipe is from none other than Skinnytaste, but as I often do, I transformed the recipe into my own. I used Stevia instead of regular sugar, and the recipe calls for egg whites rather than whole eggs so it is a pretty low fat and healthy dish.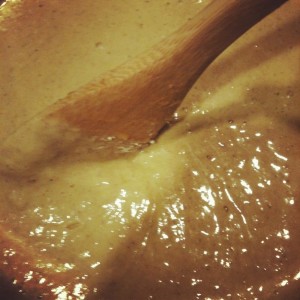 I also made a cream cheese frosting using 1/3 less fat cream cheese, Stevia, and vanilla extract. All you do is whip the three ingredients together and you've got yourself a sweet and tasty frosting! Super simple, low-fat and sugar-free!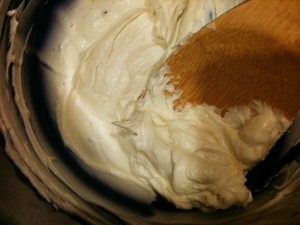 The bread itself came out pretty dense, which would naturally lead you to believe it's super heavy and packed with calories, but as you already know, it is not. The edges are a bit chewier than I would have liked, but since this was my first try at a dessert bread, imperfections are to be expected. The cream cheese frosting came out pretty good; not too sweet and a very good frosting-to-bread ratio.
That's it for me and pumpkin this holiday season. I don't think I'll be seeing much more of it in food. Coffee is another story; I still have half a bag of Dunkin' Donuts Pumpkin Spice ground coffee in my pantry. 🙂

More holiday baking to come!