Never miss a bite! Sign up here to receive new recipes and reviews straight to your inbox.
Disclosure: I was invited to dine as a guest of Padrino's in Boca Raton. As always, all opinions are 100% my own.
Cuban Family Tradition Brought to South Florida at Padrino's
Padrino's is a family-owned-and-operated Cuban restaurant with locations in Hallandale Beach, Plantation, Boca Raton, Orlando, Fort Lauderdale, and Dania Beach. The Boca location was remodeled within the last year. It was a treat to visit the beautiful new space and taste the family's time-honored traditional recipes.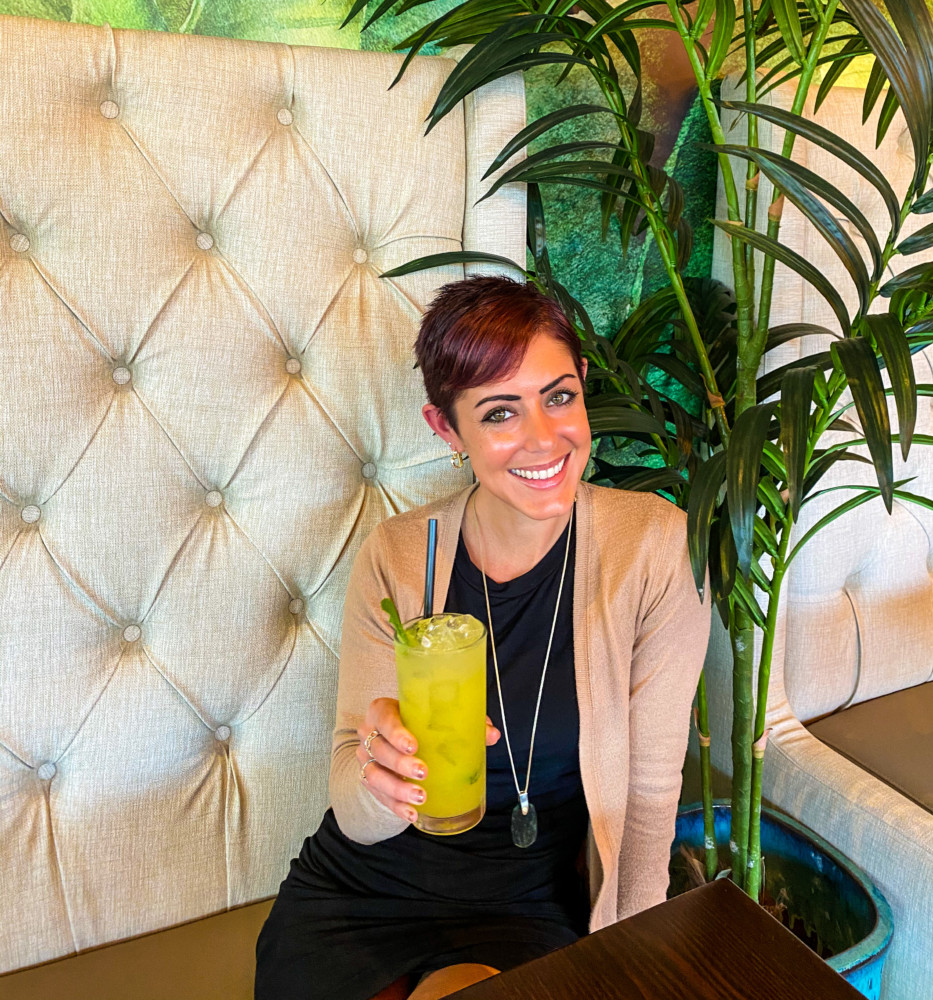 What started out as a small, local favorite food market and winery in Cuba during the 1930s has turned into one of Florida's most popular Cuban establishments, with locations all over South Florida and expanding into Orlando as well. In 1976, Diosdado Padrino and his wife opened their very first restaurant in Hialeah, giving the largely Cuban population a taste of home. Eventually, their popularity grew so much that they needed a larger space. In 1981, Padrino's Hallandale Beach was born. From there, their son Mario took over, opening Plantation in 1992, Boca in 1996, and Orlando in 2008. Over the past few years, the third generation of Padrino's — Laura, Mario and Eduardo — have come on board, opening Fort Lauderdale in 2017, Dania Beach in 2019, and most recently, overseeing the renovation of the West Boca Raton location just last year.
"PROVIDING GREAT FOOD HAS ALWAYS BEEN A TRADITION FOR THE PADRINO FAMILY"
As soon as Destiny and I walked into the restaurant, we were warmly welcomed by owner, Laura, as well as a brightly lit, beautifully decorated, and huge restaurant space. The indoor dining area is incredibly spacious with plenty of tables and booths, a bar, and outdoor seating is available as well.
The menu is classic Cuban, including all the traditional favorites. Latin American food is one of my absolute favorite cuisines, so I was really excited for this meal — especially because many of my foodie friends and locals say that Padrino's is high on their list for Cuban eats.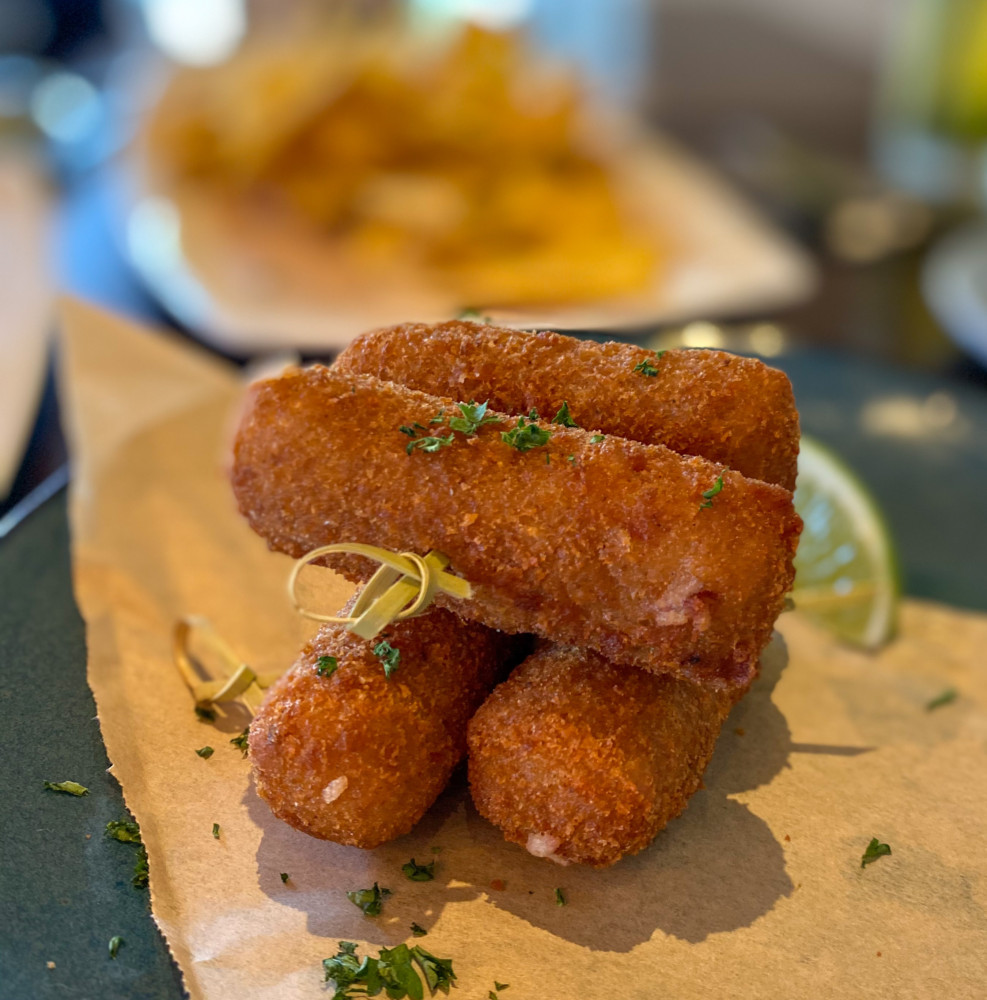 I'm a sucker for a good mojito, but Padrino's offers more than just the simple mix of rum, fresh lime and mint. There are four additional riffs on the classic Cuban cocktail (in addition to sangria, beer, wine, and a full bar): the Summer mojito with Brugal Añejo, pineapple, coconut, lime and mint; the Passion mojito with Miami Club Rum, passion fruit, lime and mint; the 1935 mojito with Bacardi 8, lime, agave and angostura bitters; and the Spicy Mango moijto with Bacardi Superior, mango, jalapeño, lime and mint. I chose Passion, and Destiny chose Spicy Mango. The Passion was the perfect balance of flavors — it'd make a great beach, boat, or pool-day drink!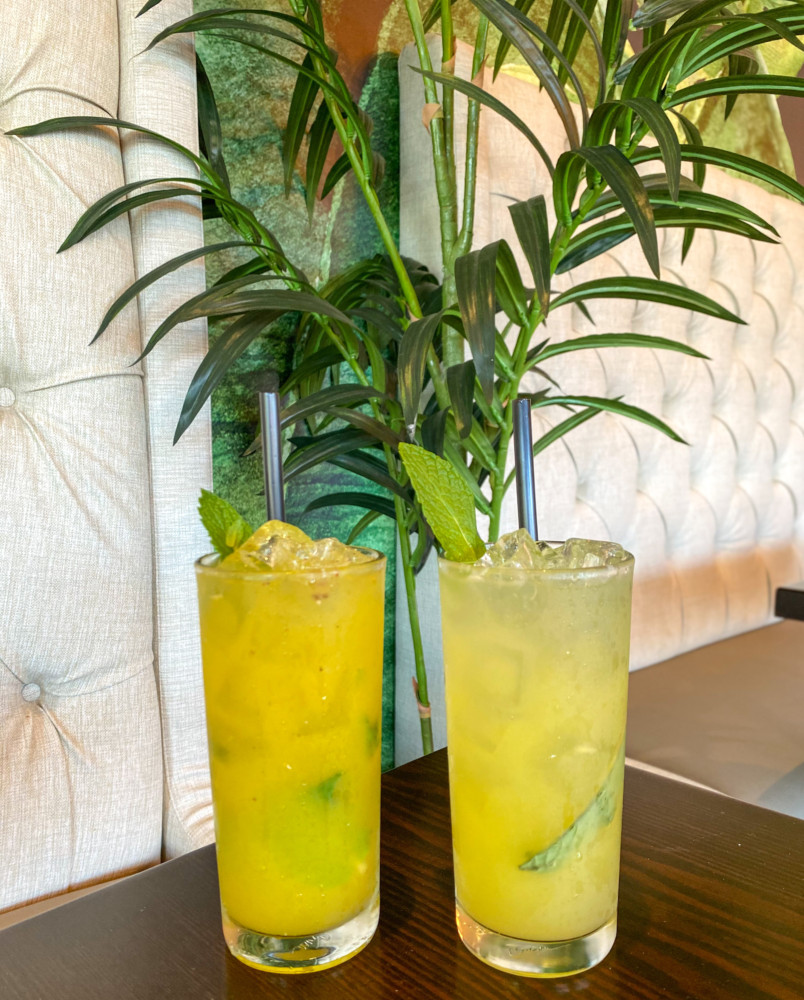 Did I mention this was also the dinner that kicked off my birthday week? After toasting to our Girls Night Out + Birthday Celebration, we moved on to a round of appetizers. First up is a favorite of mine: mariquitas with garlic sauce. These crispy plantain chips are seriously addicting, and I absolutely cannot go to a Latin American restaurant without ordering them.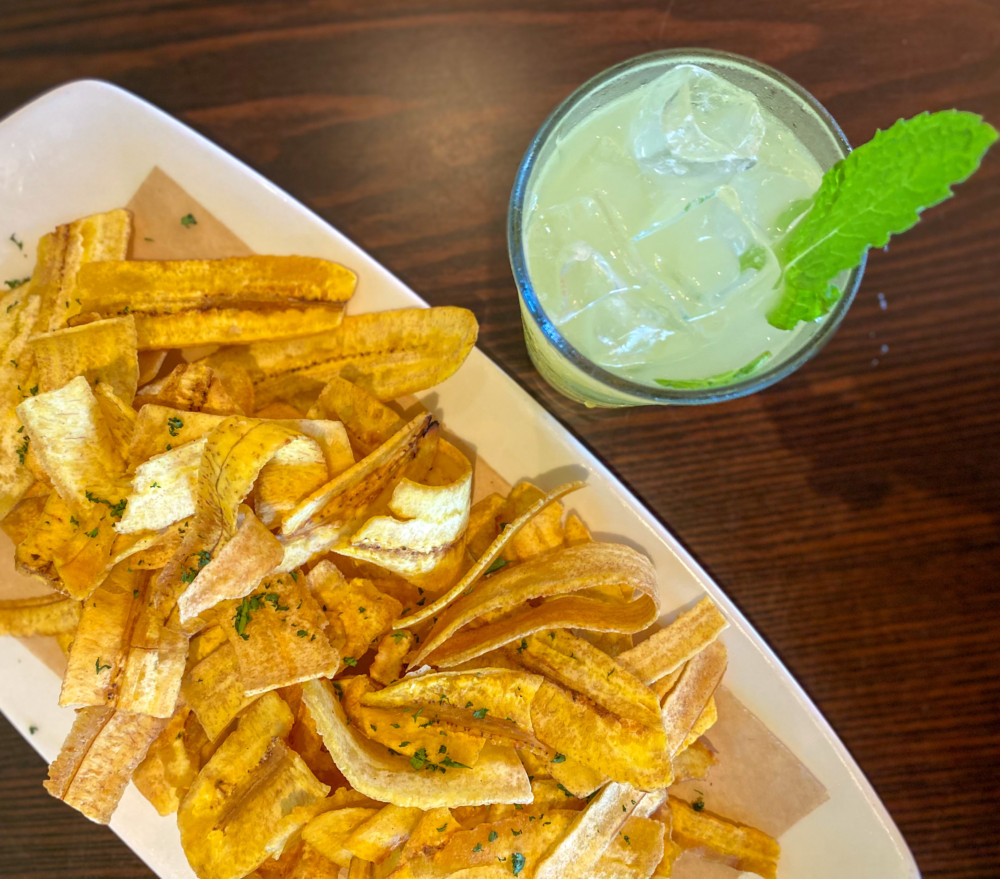 The garlic sauce was very garlicky, but not too overpowering. In fact, most of what we tried wasn't too over-the-top with spice or flavor, so if you're someone who likes things more mild, you will definitely enjoy Padrino's menu. However, keep in mind that each location may differ in how much spice and seasonings are used. Restaurants with various locations learn to know their audience's preferences so they can cater to their specific tastebuds, and we all know that Boca (especially West Boca) is going to a bit different than say, Fort Lauderdale or Orlando.
Another appetizer I spied on the menu that got my tastebuds all excited, was the Fiesta Tostones. I love plantains in all forms, but tostones might be my favorite. Tostones are hand-pressed twice-fried green plantains — they look like crispy pancakes. They're either eaten on their own, usually with a garlic sauce similar to the one served with the mariquitas, or topped with a variety of ingredients. Padrino's tostones come topped with either creole chicken or chorizo sausage, cheese and fresh cilantro tomato salsa. No worries if you are dairy-free like me — the cheese can be omitted with no problem.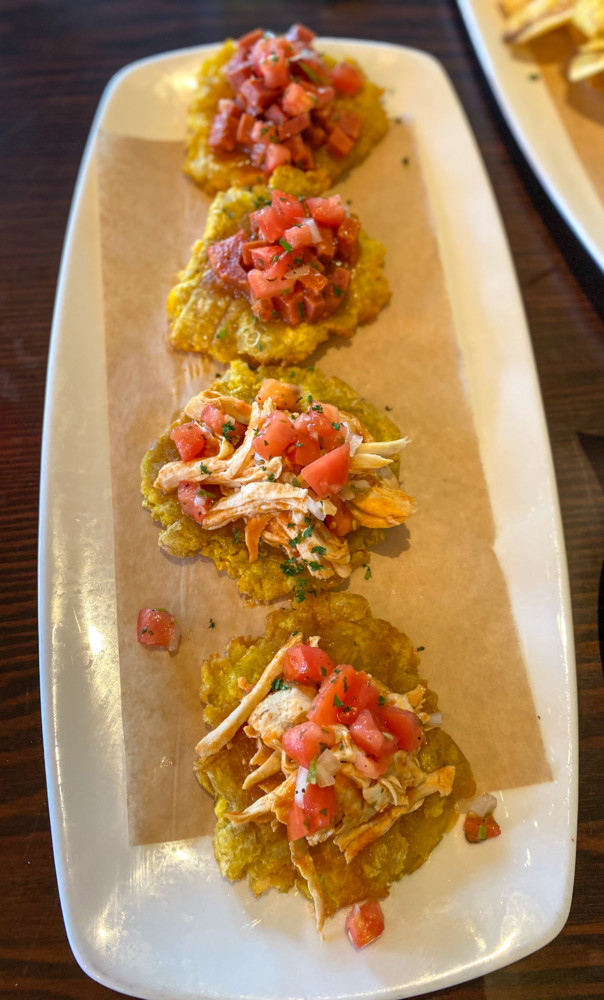 Moving on to the entrées… I had checked out the menu prior to dining and knew for sure that I wanted the paella. Paella is one of those dishes that I will never attempt to make myself, and will always order if it's on the menu. Padrino's paella combines that beautiful saffron-flavored rice with scallops, shrimp, mussels, chicken and chorizo, and is served with maduros — the third plantain preparation we enjoyed that evening. Maduros, also referred to as sweet plantains, resemble caramelized bananas in both texture and flavor. Although sweet, it's common to find them as a side dish with many savory Latin American dishes, like this paella — which was on point, by the way.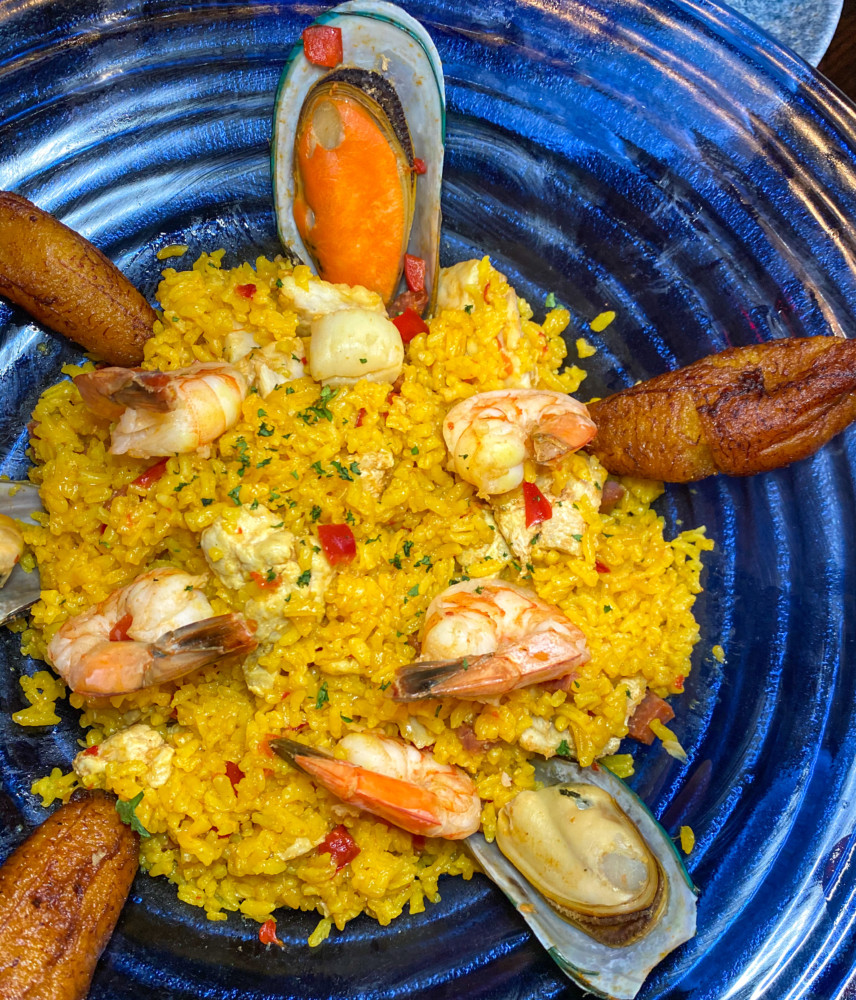 Cubans know a thing or two about cooking meat, so we couldn't leave without giving one of the beef dishes a taste. I typically go for the Churrasco, which is grilled skirt steak served with chimichurri, but this time I wanted to try something new. We ordered the Ropa Vieja, shredded flank steak that has been slow cooked with green peppers and onions. The meat was melt-in-your-mouth tender. It was definitely the right choice.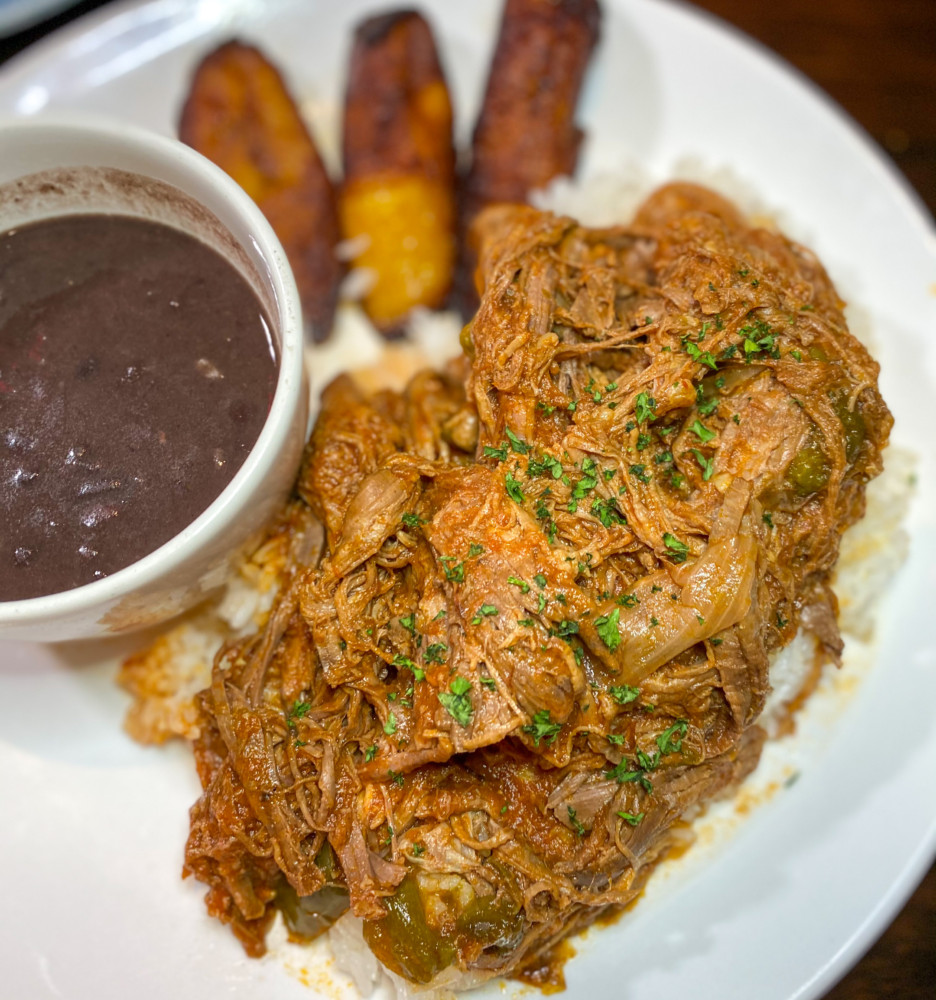 FYI, Padrino's was very accommodating to all of my dietary restrictions — many of which weren't a problem at all. Much of the menu is or can be made gluten- and/or dairy-free, just ask!
We were much too full for dessert (and there wasn't any Shaina-friendly options anyway), but Padrino's does have two options: flan, a traditional Cuban dessert made of custard and caramel sauce, and Tres Leche, another classic sweet treat made of a homemade semi-sponge cake that has been soaked in a sweet mixture of three different milks.
Experience Cuban Dining at Padrino's
Padrino's Boca Raton is located at 20455 FL-7 AAI (also known as State Road 7). The restaurant is open Tuesday through Thursday from 11:30am-9pm, Friday from 11:30am-10pm, Saturday from 12-10pm and Sunday from 12-9pm. Online ordering, catering, family-style meals, and private dining are also available.