Disclosure: This is a sponsored post by Rapoport's Restaurant Group. As always, all opinions are 100% my own.
This restaurant has since closed.
Gluten-Friendly Menu Now Available at Rapoport's Restaurant Group's Pagoda Kitchen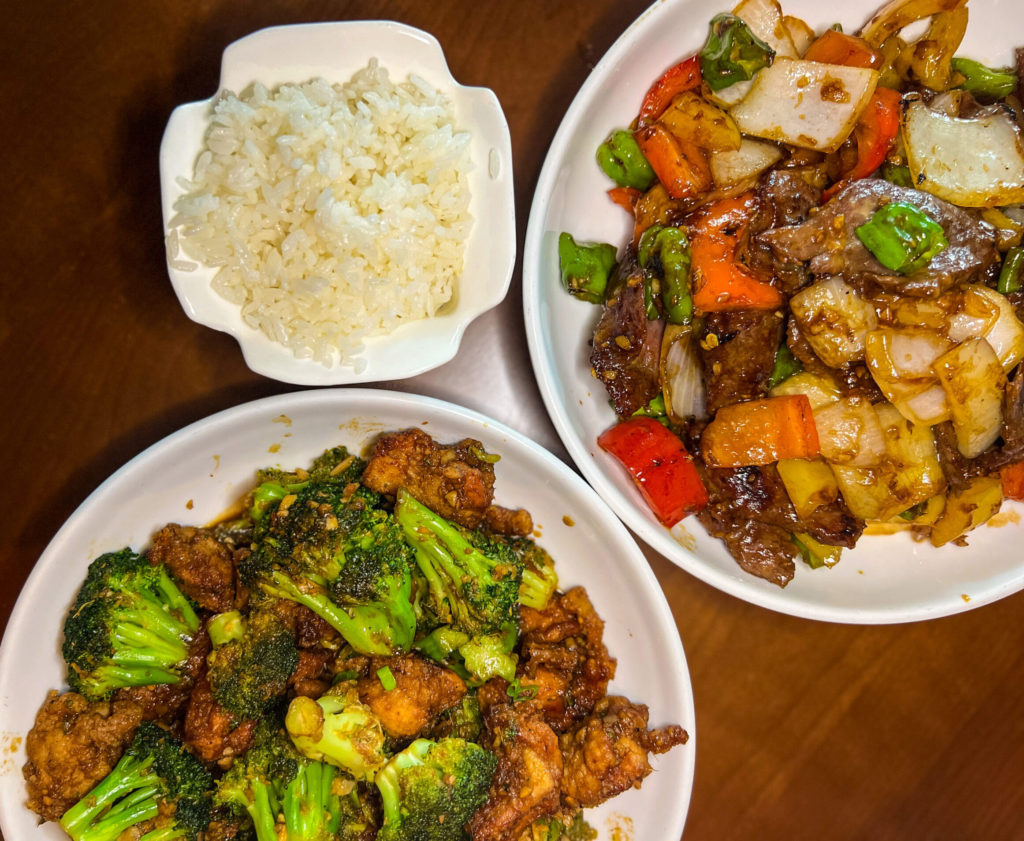 With the abundance of gluten-free diners out and about, it's no wonder so many restaurants are making sure to include gluten-free options on their menus, or at least offering specific gluten-free substitutions. However, instead of simply noting which menu items are gluten free on the regular dining menu, Pagoda Kitchen has gone one step above… This Rapoport's Restaurant Group concept has created an entirely separate menu for its gluten-free diners.
The new gluten-friendly menu includes 16 dishes, all of which are available on the regular menu, that have been prepared gluten free. As an added precaution, the Pagoda Kitchen team does still always recommend that diners who are celiac or have any allergies still alert their server, regardless of ordering from the gluten-friendly or regular menu. You can never be too careful!
The last time time I visited Pagoda Kitchen, there were menu items that could easily be adjusted for a gluten-free diet, but Executive Chef John was excited to tell me he would soon offer a whole separate menu filled with GF options. This eliminates the need for any back-and-forth questioning between customers, servers and the kitchen, and truly makes a difference in the whole dining experience for those of us with restrictions.
So without further ado… Let's check out the gluten-friendly menu!
Appetizers to Order From Pagoda Kitchen's Gluten-Friendly Menu
One thing to note about Pagoda Kitchen's menus, is that the dishes are meant to be shared. So grab a group of friends so you can order a bunch of plates and have a little taste of everything! I brought along one of my besties, Jill, and we truly feasted!
Start with the stir-fried eggplant with bell peppers, onions and scallions. This dish truly surprised me. The vegetables were cooked perfectly. They were just the right amount of tenderness without being too mushy, and the sauce was super flavorful and not spicy at all. I almost didn't order it, but I am so glad that Jill suggested we give it a try. It was honestly our favorite dish of the night!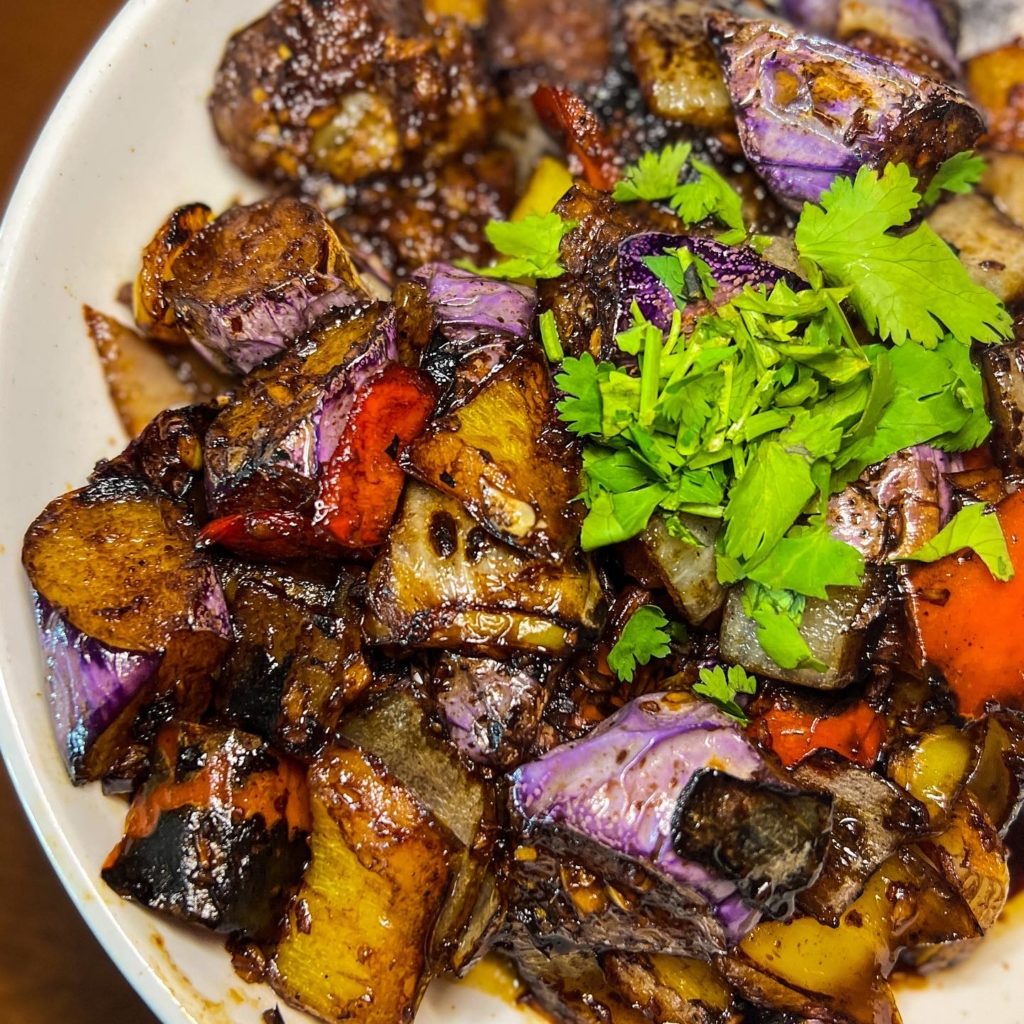 The spicy tuna tacos are another great appetizer. On the regular menu, they are served in wonton shells, but on the gluten-friendly menu, you can choose between cucumber boats or lettuce cups. I love the crunch of the cucumber, and found that its texture and chilled temperature helped balance the spiciness of the tuna mixture. This definitely does have a kick!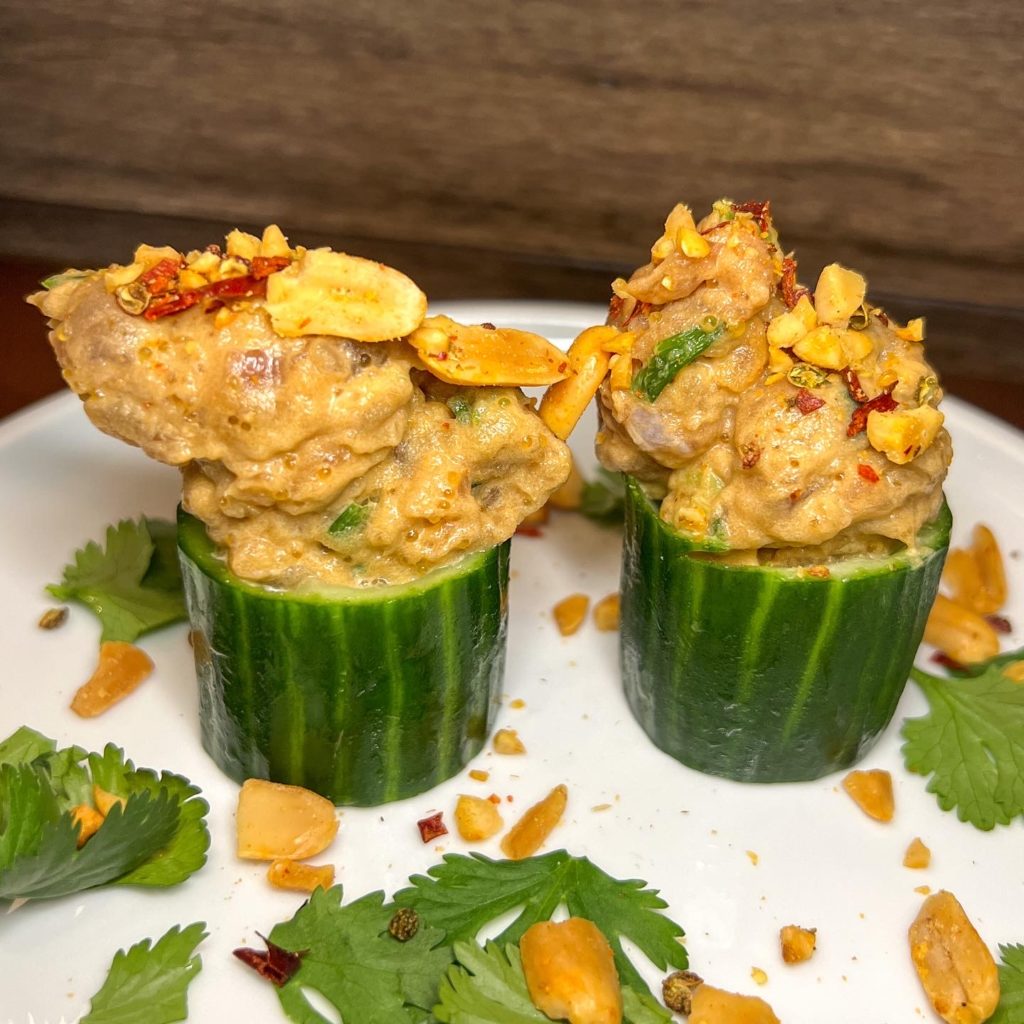 Additional small plate options include green beans mixed with minced pork, Chinese broccoli and American broccoli, all of which are tossed in a gluten-free sauce.
Main Plates to Order From Pagoda Kitchen's Gluten-Friendly Menu
Every single main plate sounds delicious, so it was hard to choose which ones to get! Prior to the gluten-friendly menu being available, I did taste a few of the options: fried rice, glazed salmon, and cashew chicken with celery, peppers, onions, bamboo shoots and mushrooms. I enjoyed all three of these, but the fried rice was definitely my favorite. It comes with wok vegetables and egg, with the option to add either chicken or shrimp.
I tried the steamed sea bass during this most recent visit, and if I am being honest, I would definitely recommend getting the salmon over the sea bass if you are in the mood for fish. The salmon is rich with flavor from the gluten-free glaze, scallions and sesame, while the sea bass was lacking… It was cooked very well, and melted in my mouth just as sea bass should, but it was bland and would have benefitted from having that same gluten-free sauce as the salmon.
I was excited to try the chicken and broccoli, as this was one of my favorite things to order from Chinese food restaurants when I was a kid. It lived up to my expectations, and did not disappoint! The menu describes it as "velvet chicken," which peaked our interest — but when we dug in, we understood. The chicken was super moist and tender, with a perfect exterior taste and texture. I could not stop eating this!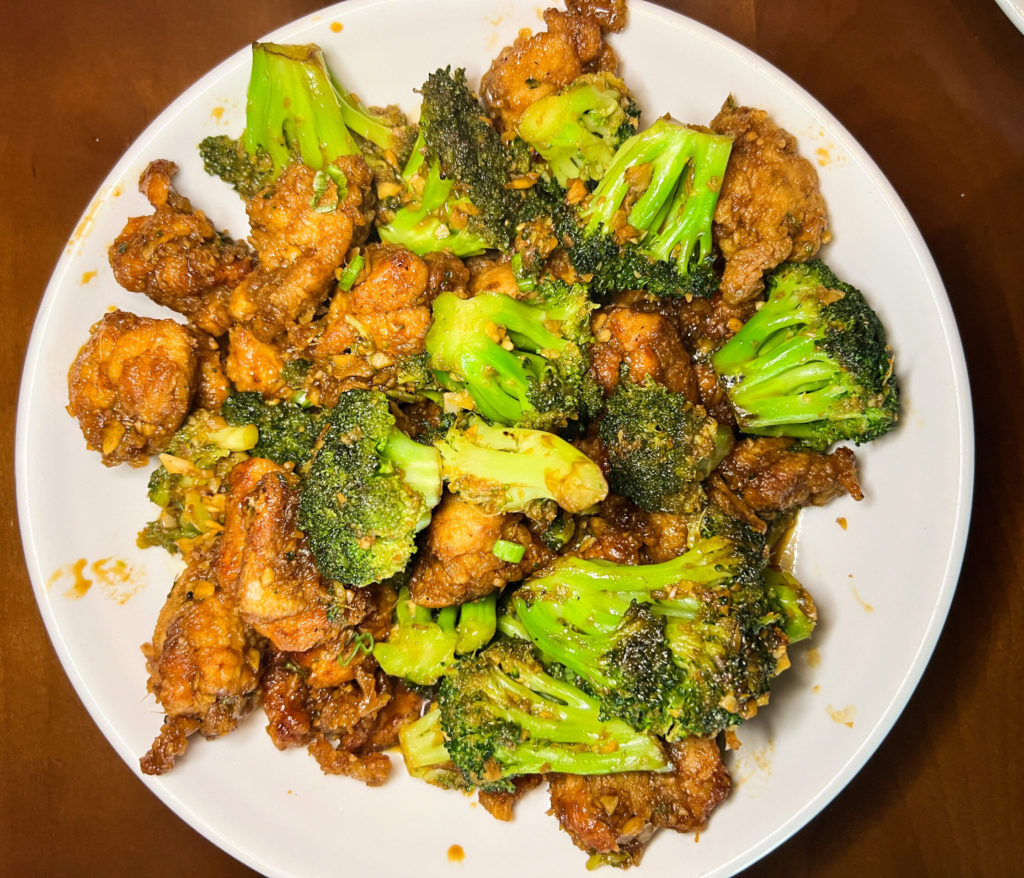 The pepper steak, tossed with a combination of chopped onion, bell peppers and shishito peppers, was also a winner. Super flavorful, cooked well, and a unique way to use shishitos!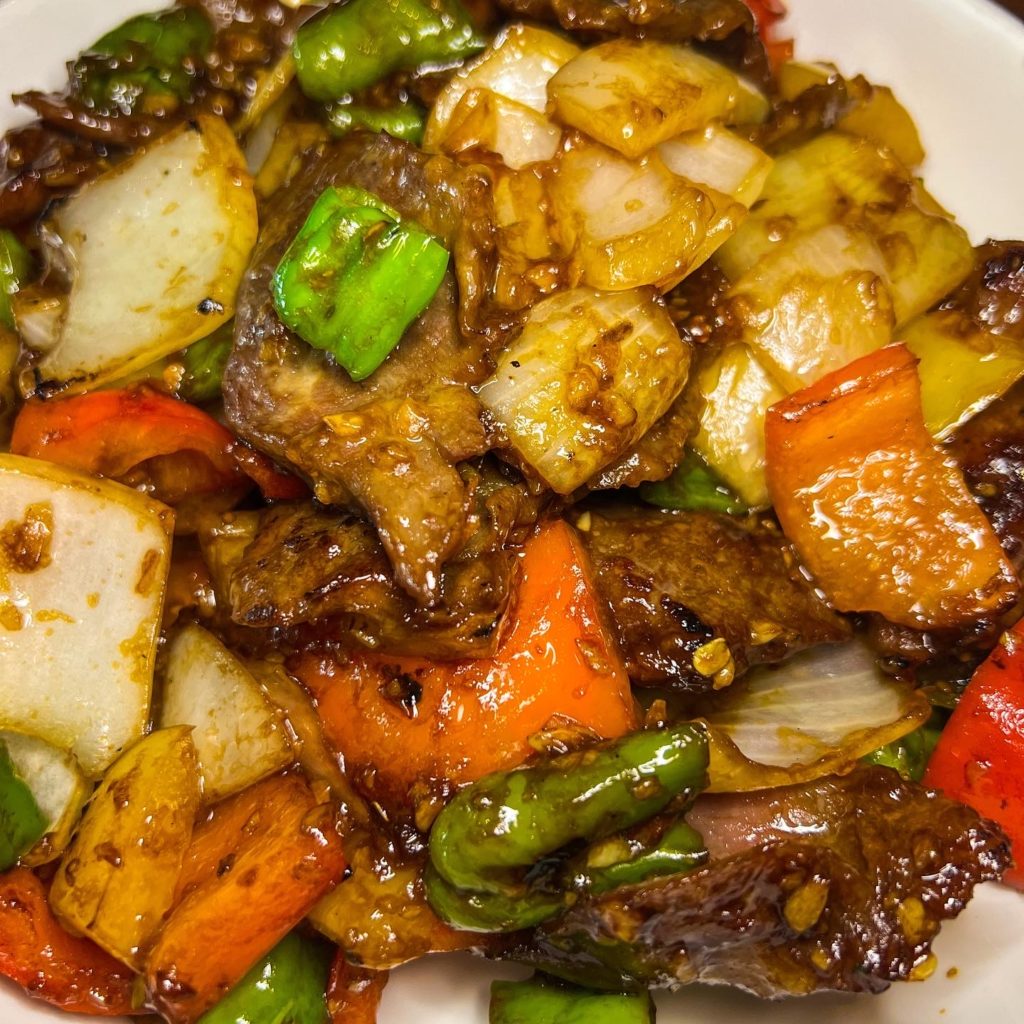 Additional gluten-friendly main plates include moo goo gai pan, a mix of chicken breast, shrimp, snap peas, carrots, onion, mushrooms and celery in a white sauce; lo mein with rice noodles, onions, shiitake mushrooms, celery, cabbage, wok vegetables and the option to add chicken or shrimp; shrimp XO with snap peas, celery, red and yellow peppers; beef and broccoli, and the "Bur-tao's Feast" with wok-stirred eggplant, green beans, broccoli, red peppers and cauliflower rice.
Most of these come with a side of steamed white rice, with the option to swap for cauliflower rice or fried rice for an upcharge.
The entire meal was fantastic, and of course would not be complete without one of the bar's signature cocktails to wash it all down! For a light and refreshing drink, try the cucumber shiso cooler made with Cazadores blanco tequila, cucumber, shiso, agave and club soda. Cheers to living that gluten-free life!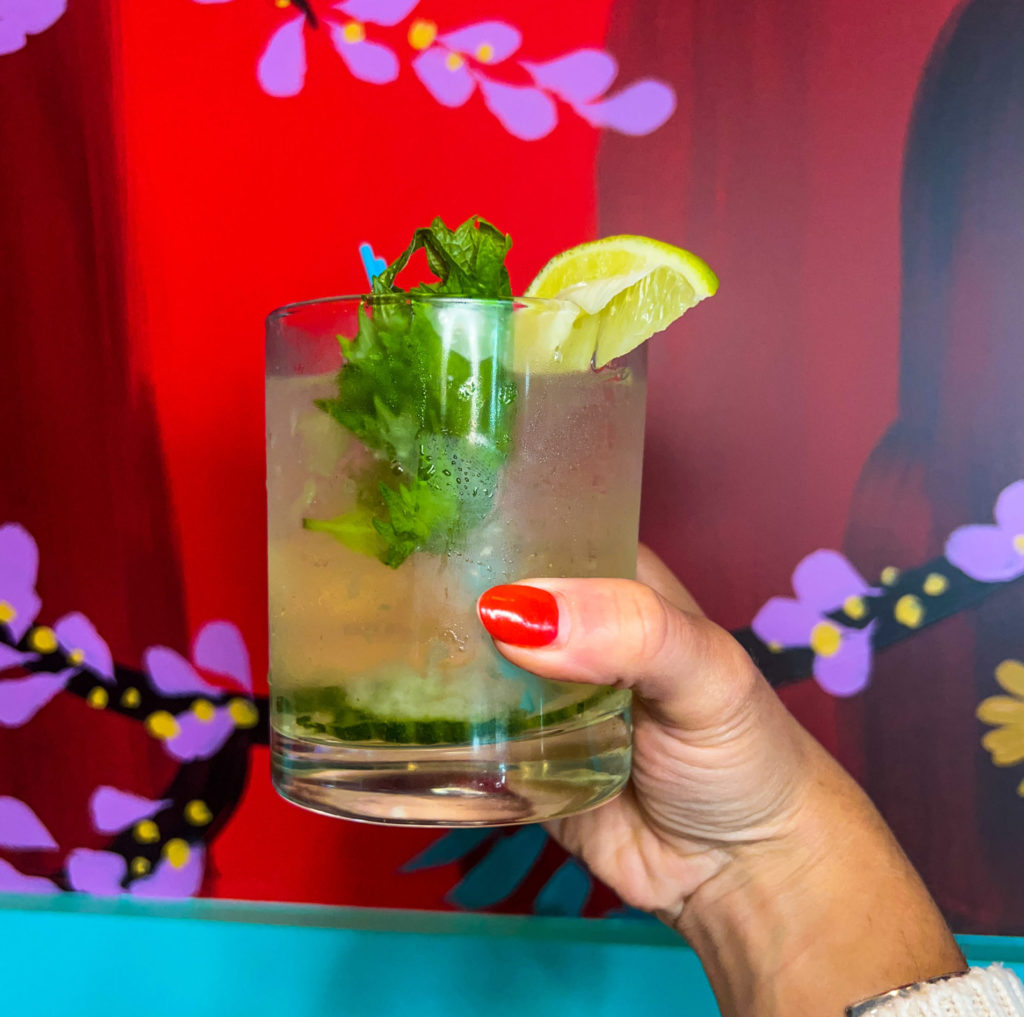 Make Your Reservations at Pagoda Kitchen
Pagoda Kitchen is located at 14917 Lyons Rd #100 in Delray Beach. Online ordering is available and reservations can be made on Seven Rooms. The restaurant is open Sunday through Thursday from 4:30-9pm and Friday and Saturday from 4:30-10pm. Happy hour is offered every day from 4:30-6:30pm at both bars and couches, featuring discounted beer, wines by-the-glass, liquor, and signature cocktails.