Never miss a bite! Sign up here to receive new recipes and reviews straight to your inbox.
This is the time of year when foodies from all over invade Palm Beach. Why? Palm Beach Food and Wine Festival, duh! It was another incredible year for the festival and I am so glad I was able to experience a couple of the events throughout the weekend.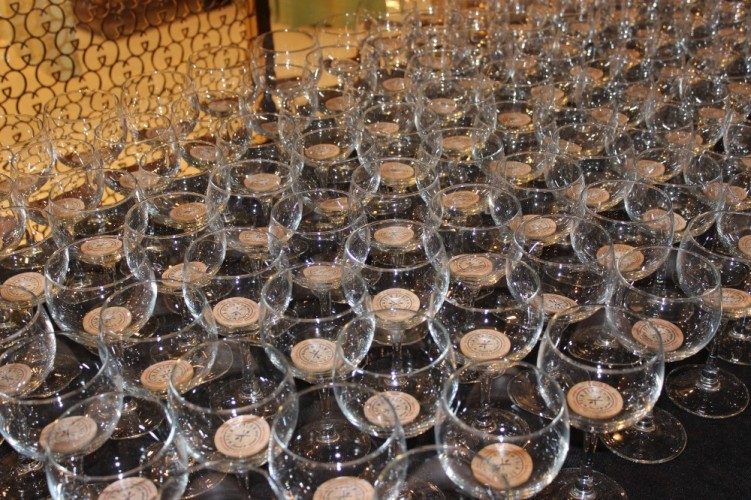 The entire weekend is jam packed with food-focused fun — chef talks and dinners, late night parties and cooking competitions, beach volleyball and kids' cooking classes, and of course the grand tasting of all grand tastings. Celebrity and well-known chefs gathered for the four-day affair and gave guests some seriously good food that we'll all still be talking about months from now, probably even when next year's festival planning starts. I still gush over the delicious dishes at last year's Grand Tasting, and the lobster roll Chef Robert Irvine served at the poolside grilling event at the Four Seasons. But this year? This year was even better.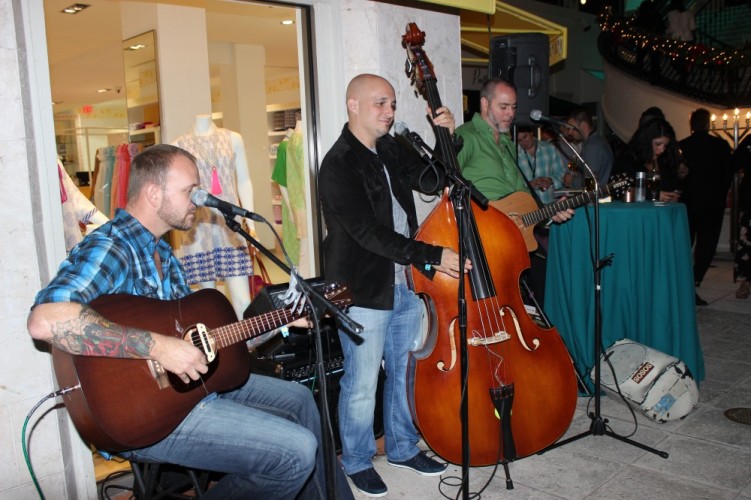 I attended the first and last events of the festival as a volunteer-turned-guest once my registration and check-in duties were complete. As a volunteer, I got to see each and every face who walked in. Lots of the same faces from last year, but plenty of new. The Palm Beach Food and Wine Festival attracts people from all over South Florida — and some people even travel here from afar just to come check it out. It has secured its spot as one of the nation's premier culinary festivals and I am super grateful to be involved!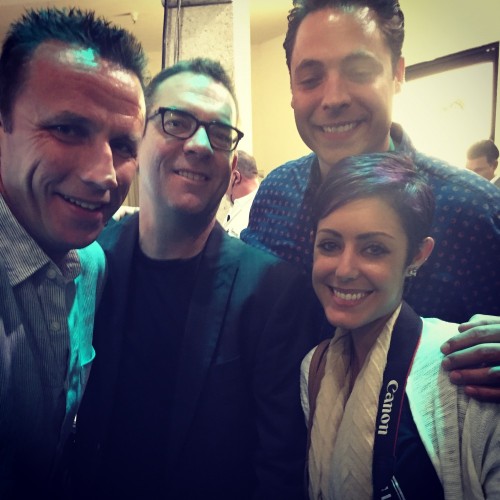 There were two kick-off dinners to start this epicurean weekend — one at PB Catch Seafood & Raw Bar featuring Chefs Elizabeth Faulkner, Gabrielle Hamilton, Virginia Willis and Aaron Black, and the other was at Buccan, featuring chef/owner Clay Conley along with chefs Anita Lo, Ken Oringer, Jonathon Sawyer and Stephen Stryjewski. I worked registration at the Buccan event, and after all the guests were seated, I was able to take a seat at the bar and enjoy some of the dishes prepared that evening. The menu for the night included a mackerel crudo with blood orange and rapini and olive oil poached arctic char with black olive, cholla buds and fig-sumac puree from Chef Anita Lo; raw Island Creek oyster escabeche with cranberry versus, green apple and yuzu kosho and crab fried rice with green curry from Chef Ken Oringer; tordelli versiliesi with mortadella, toasted sage, almonds and pumpkin soubise and quail in brioche with prunes, spiced carrots, salsify, parsnip and Madeira morel sauce from Chef Jonathon Sawyer; Nantucket bay scallops with salsify, bacon, cipollini and apples and spiced Colorado lamb with harissa and Green Cay cherry tomato fattoush from Chef Clay Conley. Dessert came from the restaurant pastry chef, Chef Antonia Grandberry and was a bruleed creamsicle cheesecake with candied tangerine and a chocolate brownie shooter with peanut butter mousse, salted pretzel and toffee. There was a lot that I was not able to try, but having had the crab fried rice was enough — that was my absolute favorite of anything I tried and I would have eaten the whole bowl if given the chance! And the desserts — oh my God — I could have kept on going with those too… Yum!
I was hoping to make it to some of the other weekend events, but wasn't able to get back on the island. There were three panel sessions with the weekend's top chefs to discuss things like life in the culinary world, food television, and the traditions at the table. Most of the weekend events took place at the beautiful Four Seasons Palm Beach so you know there was some beach time in the mix. The chefs got together for a volleyball battle while the Four Seasons culinary team prepared a beach cookout. The official welcome party was held at The Breakers Resort and the after-party, hosted by the Sandwich King himself, Jeff Mauro, took everyone back to the Four Seasons for some karaoke, dancing, and cocktails. Chefs Robert Irvine and Lindsay Autry got to lead a class full of mini chefs and teach them the ins and outs of the kitchen. The kids each got their own aprons, chef hats, recipe cards and of course — their finished dishes, lasagna cups and lo mein. Chillin' N Grillin' invited chefs to reinvent their favorite grilled item to present to guests outside at the Four Seasons poolside terrace. The chefs brought their A-game and served up some stellar food. There was grilled pizza from Elizabeth Karmel, smoked roast beef french dip from Darryl Moiles, grilled oysters from Mike Lata, chicken burgers from Marc Murphy, pork burgers from Jeff Mauro, grilled lamb from Robert Irvine, and Christina Tosi grilled dessert, of course — Smoked oat cookie with strawberry frozen yogurt, charred marshmallows and fresh strawberries. Later that night was the Street Food Competition which pitted Palm Beach against Miami. Marc Summers hosted the event while the teams competed in five categories — fried chicken, meatballs, hot dogs, tacos, and "on a stick." The Miami team, led by Four Seasons Miami Executive Chef Aaron Brooks, consisted of Timon Balloo, Jamie DeRosa, Giorgio Rapicavoli and Daniel Serfer. Four Seasons Palm Beach Executive Chef Darryl Moiles led the Palm Beach team of Clay Conley, Lindsay Autry, Tim Lipman and Dean Max. There were three categories: Best Bite, judged by Robert Irvine, Jeff Mauro and Marc Murphy, Blogger's Choice — both awarded to Timon Balloo — and People's Choice, which went to Clay Conley.
The last day of the festival started out at Cafe Boulud for a fancy-schmancy brunch affair with enough food to last for the rest of the year (not that there's too much of it left…) Things like homemade burrito and heirloom tomato salad, Florida squash with gruyere, black trumpet mushrooms and bacon, seared scallops, chilled melon lemon grass shooters, porchetta provencal, fresh ricotta with figs and raspberries and Momofuku Milk Bar's famous crack pie.
But we all know that if you only had to choose one event to go to all weekend, it's gotta be the Grand Tasting held at 150 Worth. Over 25 top South Florida restaurants set up shop and prepared mouth wateringly delicious food for guests to taste. The beer and wine was flowing, Moscow Mules were poured and some restaurants even presented a signature cocktail. It's the perfect way to end this Food and Wine crazed weekend and I had front row seats!
3800 Ocean: Lamb, bacon and egg salad sandwich, lemon tart
Aah Loi Thai & Sushi: Lechon Paksiw style pulled pork with steamed Japanese rice and green papaya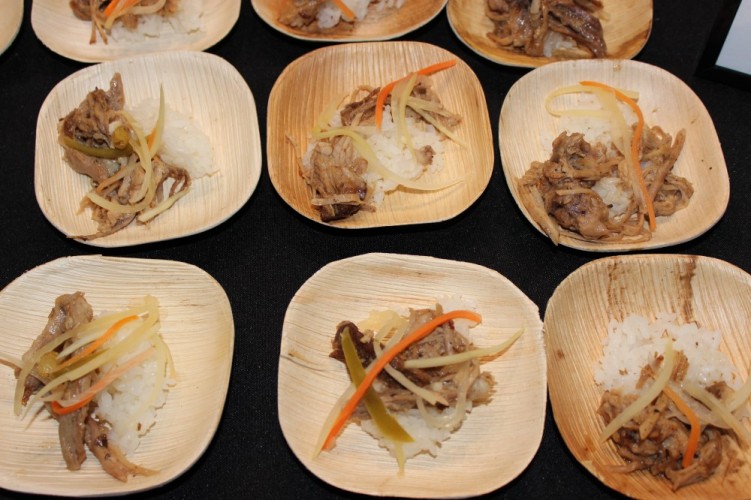 Avocado Grill: Yuzu ginger quinoa Slider and a kiwi basil mojito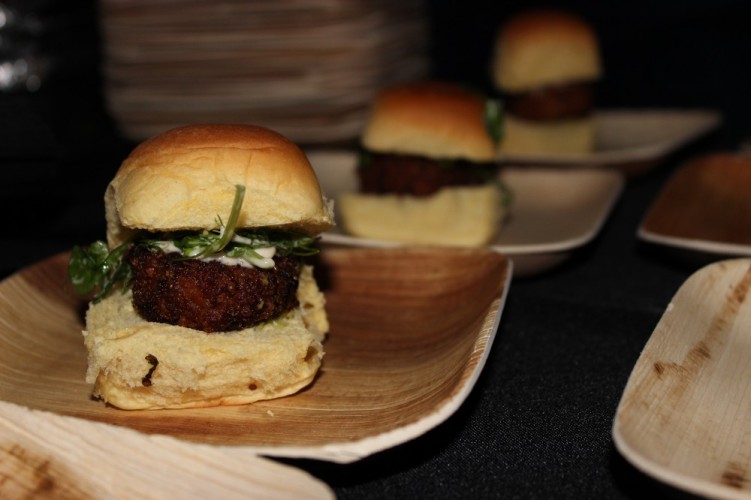 Bistro 1001: Pulled pork tacos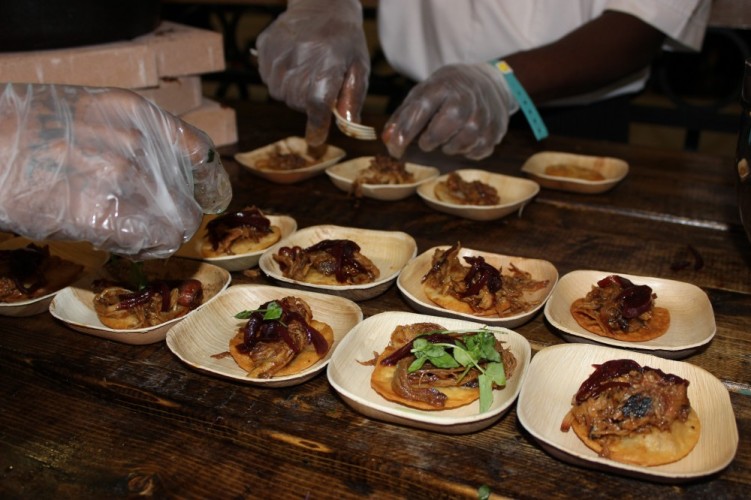 Bricktop's: Ribs, prickly pear margarita
Cafe Sapori: Shaved octopus, tomato and artichoke panini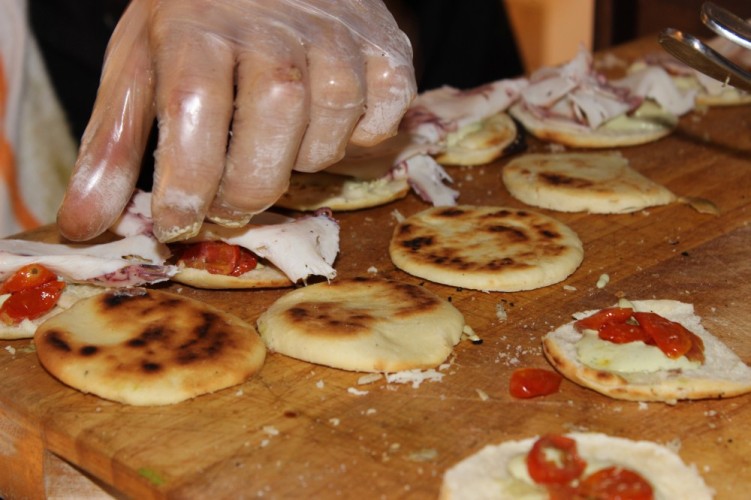 Citrus Grillhouse: Lionfish with orzo and tomatoes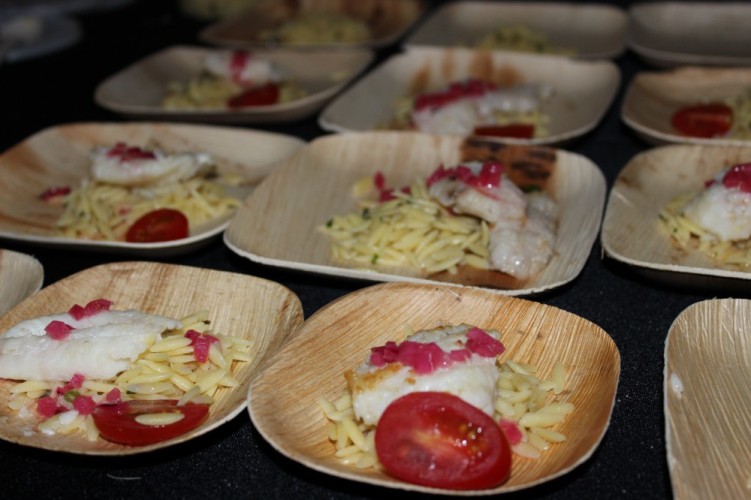 Coolinary Cafe: Rosemary chicken sausage, cauliflower puree, pineapple and harissa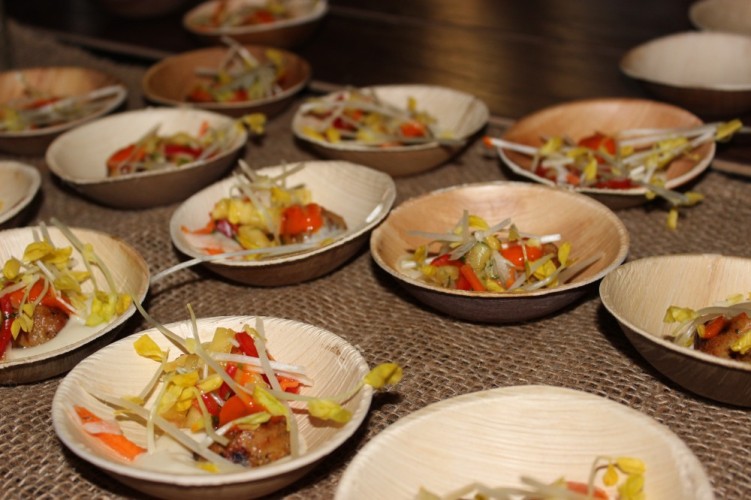 Creekstone Farms: Grilled teres major with miso-butter, black truffle, scallion and citrus-soy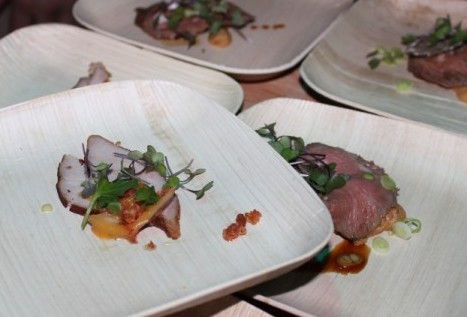 Dada: Crab cakes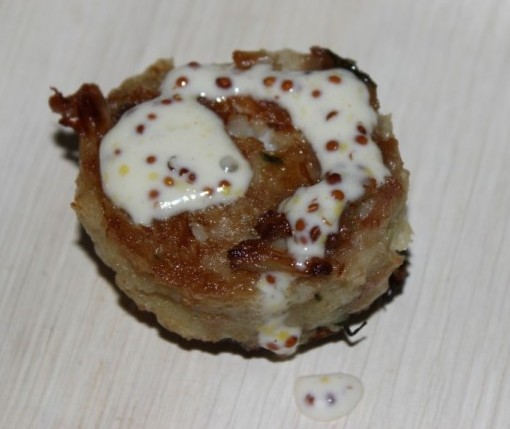 Del Frisco's Grille: Black truffle mac and cheese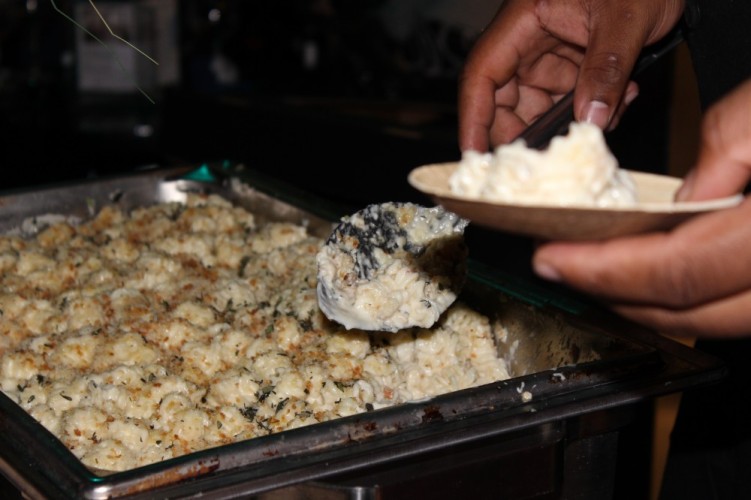 Echo: Asian-spiced duck, cucumber watermelon cocktail
Flagler Steakhouse: Short ribs and polenta
Four Seasons Resort Jove: Short rib ravioli with house made ricotta and sage, pumpkin soup with shrimp, Torrone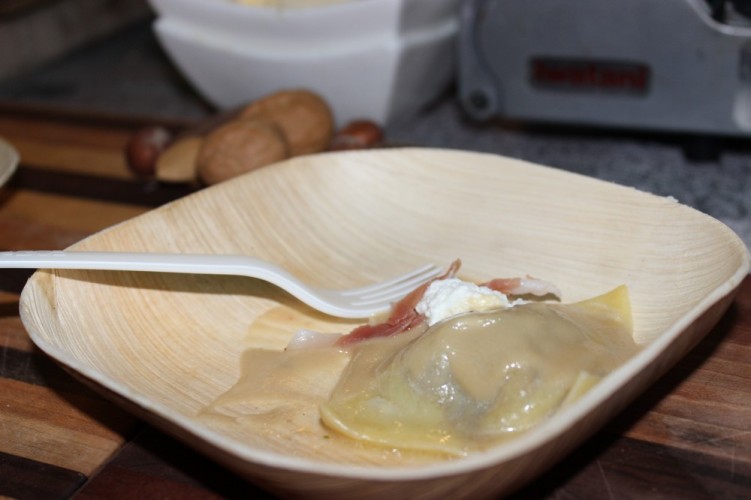 Ganache Bakery: White chocolate eggnog cake pops, red velvet trifle
HMF: Candied cashews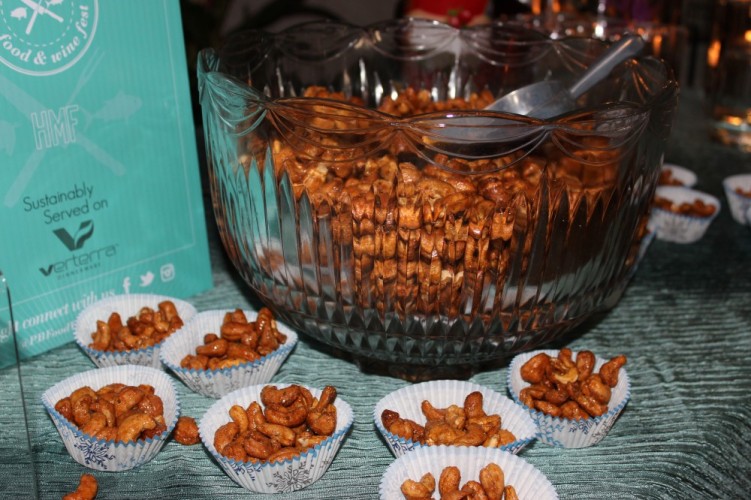 Meat Market: Glazed sous vide short rib with white bean puree and parmesan foam and a shishito pepper salad
NYY Steak: NY strip steak and creamed corn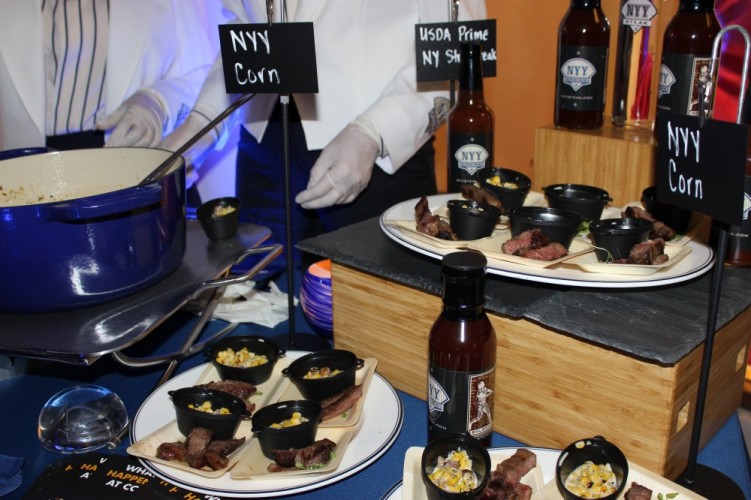 Palm Beach Grill: Smoked salmon toast points, heirloom tomato salad, ice cream sundae with candied walnuts, whipped cream and chocolate fudge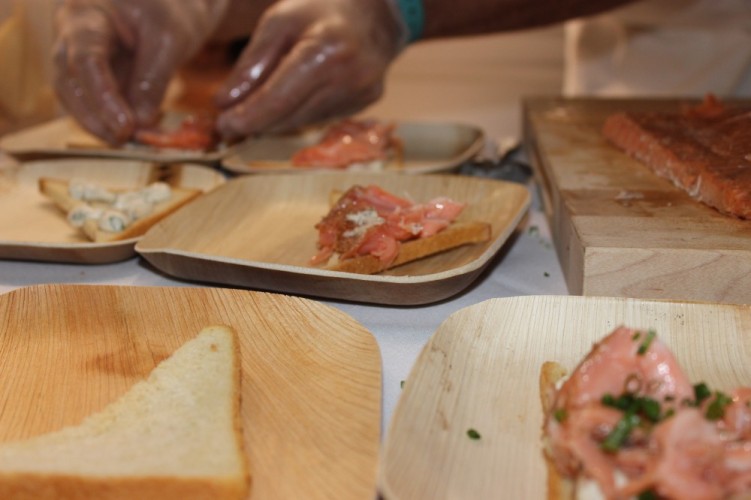 PB Catch: Crostini with caramelized cauliflower, grilled marinated octopus and Meyer Lemon pearls
Pistache French Bistro: Saffron gnocchi with merguez and tomato ragout, littleneck clam, French feta and cucumber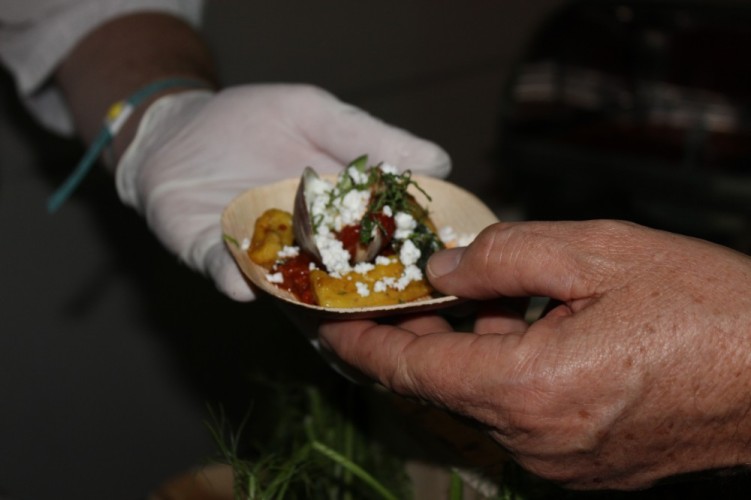 Shake Shack: the Shake Shack burger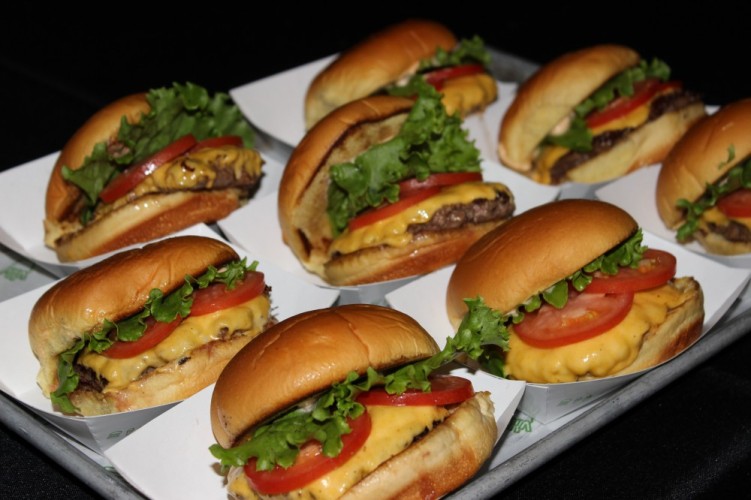 Table 26: Shrimp and grits and a gingerbread cupcakes with rum buttercream frosting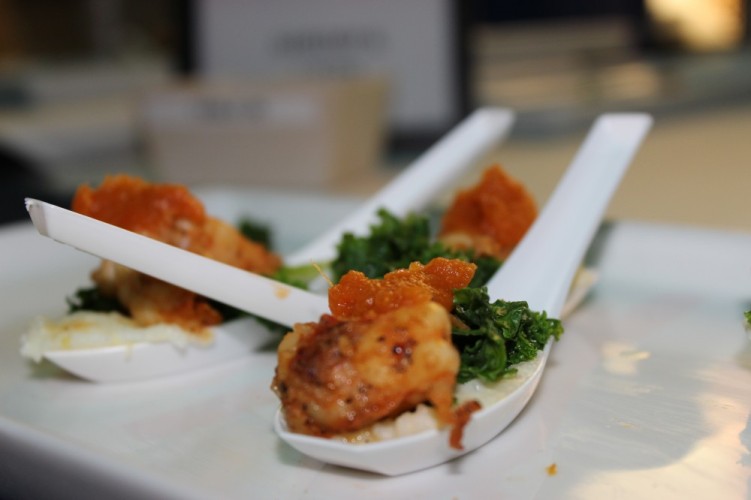 The Eating House: Braised Short Ribs with burnt cauliflower purée
The Sugar Monkey: Key lime cupcakes, praline macaroon, s'mores
My favorites of the night were definitely the saffron gnocchi and clam from Pistache and the grilled octopus crostini from PB Catch. I didn't make it to the dessert stations fast enough — people wiped them out! Thankfully I got to try Jove's torrone, which is basically a nougat-like pastry. YUM! This was a first for me, and definitely won't be a last.
We capped off the night with a little Chef Throwdown action featuring last year's reigning champ, Eric Grutka from Ian's Tropical Grill. He faced off against Dada's Bruce Feingold and Pistache French Bakery's Sam Horrock. The competition was judged by Chopped host, Ted Allen, and chefs Marc Murphy and Jeff Mauro. The secret ingredient? Creekstone Farms teres major steak and pork tenderloin. The chefs had 30 minutes to create their best dish using these ingredients, along with the other pantry items provided and a special ingredient of their choosing. Chef Grutka won for the THIRD year in a row and was awarded $10,000 — $5,000 of which will go to his charity of choice. The festival ended in celebration with everyone gathered around as the winner was announced and many thank you speeches were made.
It was an incredible night — I'm already itching for next year's!