Never miss a bite! Sign up here to receive new recipes and reviews straight to your inbox.
Disclosure: I was invited to dine as a guest of the restaurant. No monetary compensation has been received for this post. As always, all opinions are 100% my own.
Happy Hour. Two of my favorite words to hear.
Palm Beach. Two more of my favorite words to hear. There's something about Palm Beach that just makes me happy. I love crossing the bridge at Flagler St. and venturing onto the island, especially at night during the holidays when the streets are lined in lit-up palm trees. To me, Palm Beach is Florida. I don't spend too much time up that way, but when I do — I make it worthwhile.
Table 26 is a Palm Beach neighborhood gem. While it's technically in West Palm Beach, the atmosphere, the clientele, and everything about it is quintessentially Palm Beach. I recently had the opportunity to experience Happy Hour at Table 26 in a private, intimate setting at the bar. Four of us were wined and dined — or rather, cocktail-ed and dined — by the fabulous Table 26 team, owners Eddie and Ozzie, general manager Andrew Travieso, maitre d' Donna Schack and chef Amit Jain. Everyday from 4:30-6:30pm at the bar, guests can enjoy a menu of tasty bar bites along with $10 speciality cocktails, half-price select wine, $8 mixed drinks and $4 draft beer.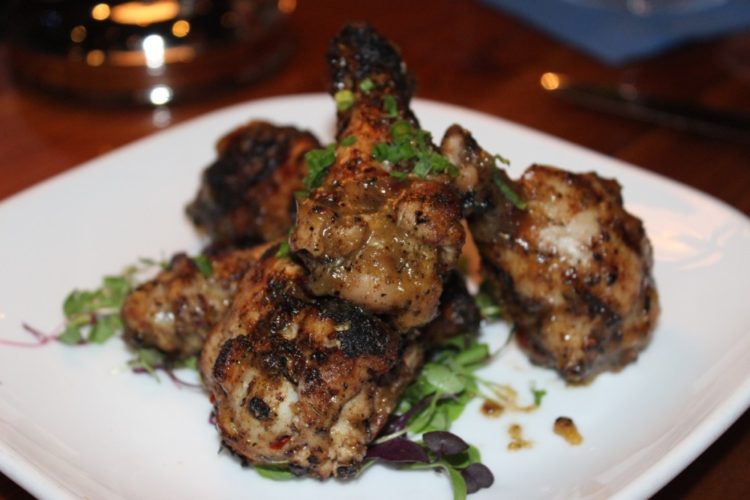 The bar is small and filled up pretty quickly, so if you want to check out the happy hour scene, I suggest getting there right at 4:30. And although the restaurant does have a beautiful outside patio next to their indoor dining room, leaving amble amount of space, it isn't that big and reservations are highly recommended for this hotspot. The secret is definitely out — Table 26 Palm Beach is a place you go "to see and be seen."
The food is spectacular. I have been here for dinner before and I loved every single thing I tried — and believe me, between me and the four other ladies I was out with, we covered a good portion of the menu. But I hadn't been here for happy hour. Nor had I tried any of their unique-sounding cocktails featured during happy hour. Nor had I tried any of the appetizers on the happy hour menu. I was most excited about the Signature 26 Martini, a cocktail using my absolute favorite liquor, St. Germain. Affectionately called the "Sig 26," this grapefruit-infused vodka-based drink is a perfect balance between sweet and tart. The best part about it? If you check in on Facebook while you're at the bar, you'll get one of these tasty drinks for FREE!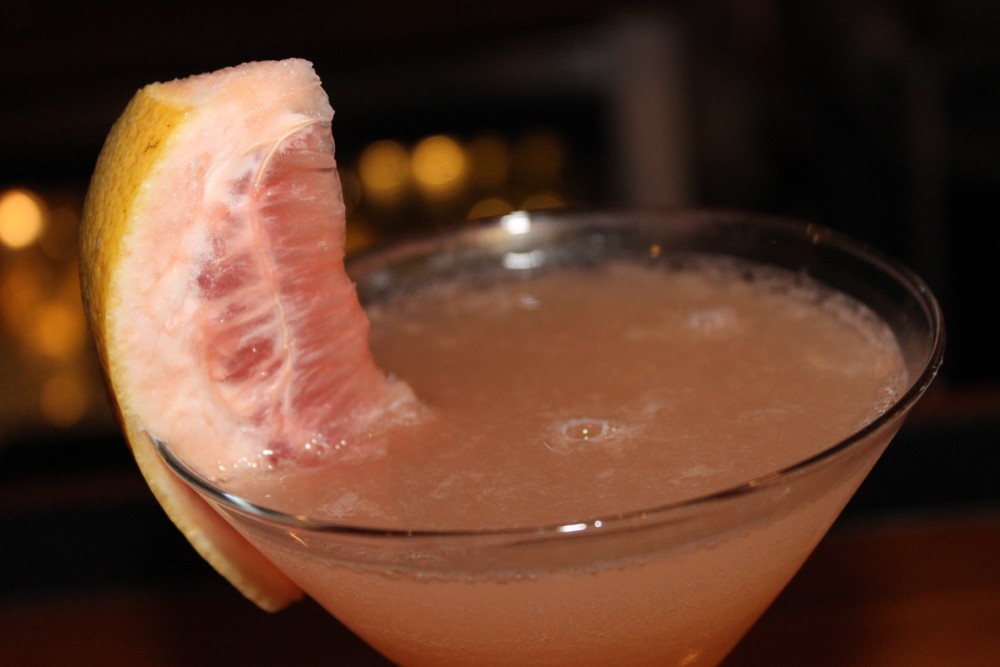 All four of us tried a different cocktail, and all four of us were equally as pleased, not only with our own drinks, but with the sips of each others we took as well. The bartenders at Table 26 like to get crafty with their cocktails, but they do stick to tradition when it comes to the classics, like the Old Fashioned. Not usually my cup of tea, or whiskey, rather, but it was smooth and pleased everyone's palettes. The White Winter Cosmo is deliciously appropriate for the holiday season. It's another vodka-based drink with St. Germain, as well as cointreau, and white cranberry.
But of everything we tried, the Lavender 75 had to be my favorite. A Table 26-twist on the classic French 75, this cocktail uses a house made, lavender-infused simple syrup that makes all the difference. This is a must for you to try!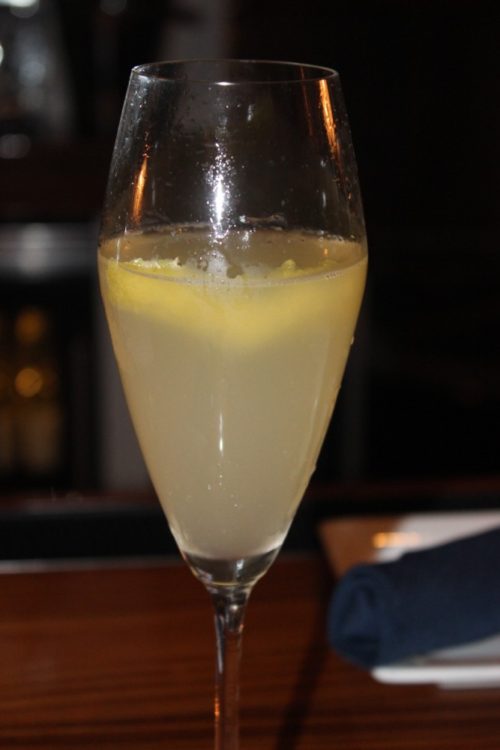 One by one, small plates of deliciousness were brought out. Clams, calamari, crab cakes, and oysters (and wings and sliders for the others too). It was a bevy of incredible seafood appetizers I like to see. Let's start with the drunken clams, usually served with venison sausage, but chef brought out a separate bowl for me without it. The clams are swimming in a bowl of preserved lemon and beer broth, which lends for a ton of flavor. The bright acidity from the lemon really pops and the beer sort of mellows it out. It was perfect for sopping up with the pieces of crusty bread served on the side. Dishes like this make me happy — they are perfect for sharing and don't completely fill you up. That's especially important when you have more fabulous food coming your way…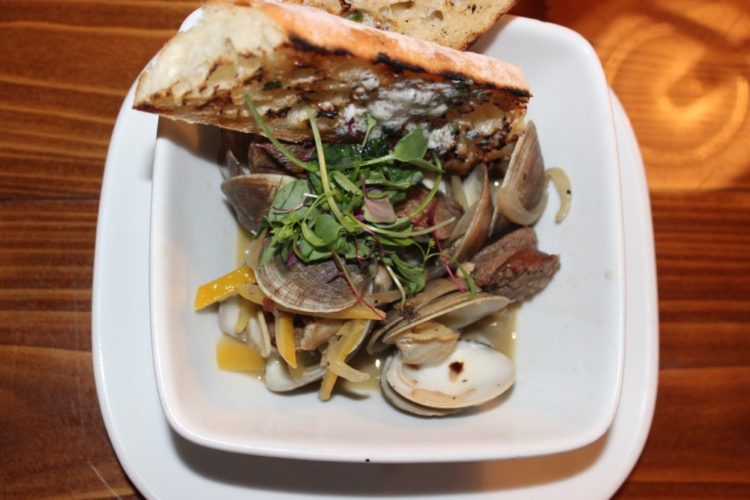 The ginger-glazed calamari was a hit with all four of us. There's something about a sweet and spicy dish that really hits the spot. I find a lot of fried calamari to be bland, but these were anything but, especially when dipped in the accompanying spicy Asian aioli.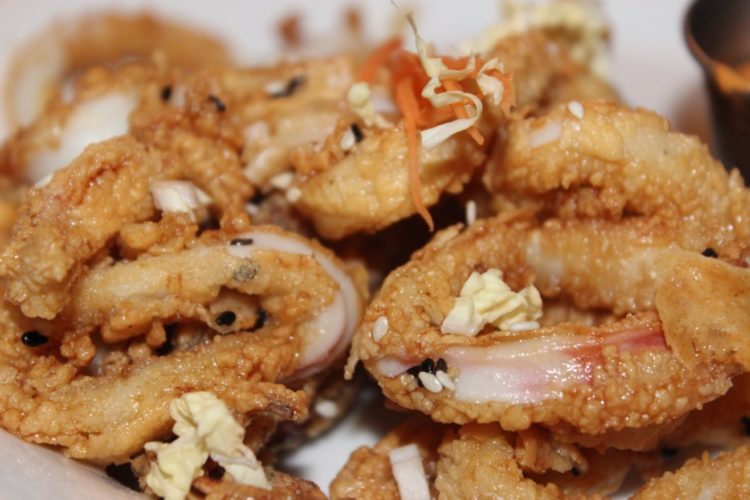 While the others got to chow down on pork sliders with fig BBQ sauce and grilled wings with jerk seasoning, which are both offered on the Happy Hour menu, Chef brought out a couple non-menu items for me — fresh oysters and mini crab cakes. The oysters were topped with citrus that just burst with flavor as soon as you gulped them down. They didn't even need any cocktail sauce! The crab cakes were tasty and served along with a delicious creamy sauce for dipping. These babies would make a great addition to the Happy Hour menu!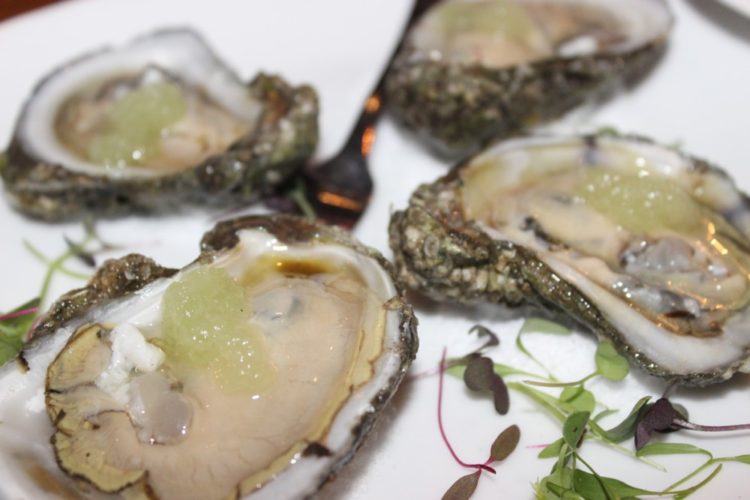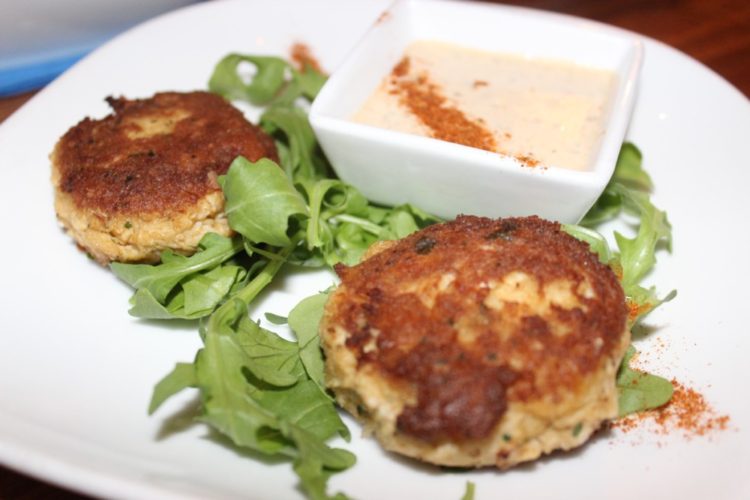 Instead of dessert, we ordered a seasonal cocktail to share between the four of us — the Pumpkin Pie Martini. Rimmed in cinnamon-sugar, it felt just like drinking a slice of everyone's favorite Thanksgiving dessert. It's made with Crop "Organic" Spiced Pumpkin Vodka, Rum Chata and pumpkin puree. Deliciously sweet, not too heavy, and full of the fall flavors I look forward to every year.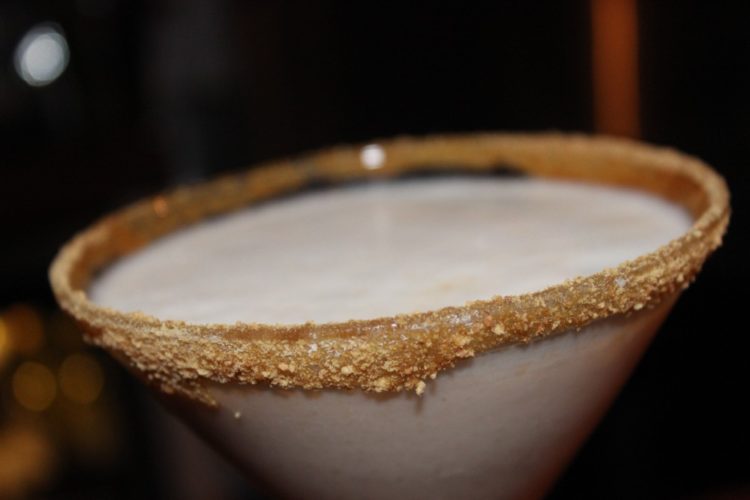 Aside from a great happy hour deal, Table 26 is open for dinner Thursday through Saturday from 4:30-11pm and Sunday through Wednesday from 4:30-10pm. They also offer Sunday Brunch from 10:30am-2pm.
Table 26 is located at 1700 S. Dixie Highway in West Palm Beach.