Never miss a bite! Sign up here to receive new recipes and reviews straight to your inbox.
Disclosure: I was invited to dine as a guest of the restaurant. No monetary compensation has been received for this post. As always, all opinions are 100% my own.
Papa's Raw Bar is the casual, cool little sister of its next-door neighbor, Seafood World, which has been a Lighthouse Point staple for over 40 years. Papa's is laid-back with an Island vibe, comfortable, and familiar, making it a hotspot for locals. The coolest part? Become a regular and you can find your name on the menu! Papa's menu is filled with dishes named after customers who have made suggestions for a specific dish or just love it so much, such as Mo's Chowder, Scott's Shrimp Cake and Ian's Fish & Chips.
Seafood World owners Hugh and Joy Ganter's son, Troy, was the one to suggest that they needed a bar — and that's how Papa's Raw Bar was born. This Key West-style tavern may only be just over a year old, but it's quickly making a name for itself as one of the best places to go for sushi and fresh seafood. The family has fishing boats in the Bahamas, specializing in stone crabs, conch and fish, so you're guaranteed only the freshest and only the best.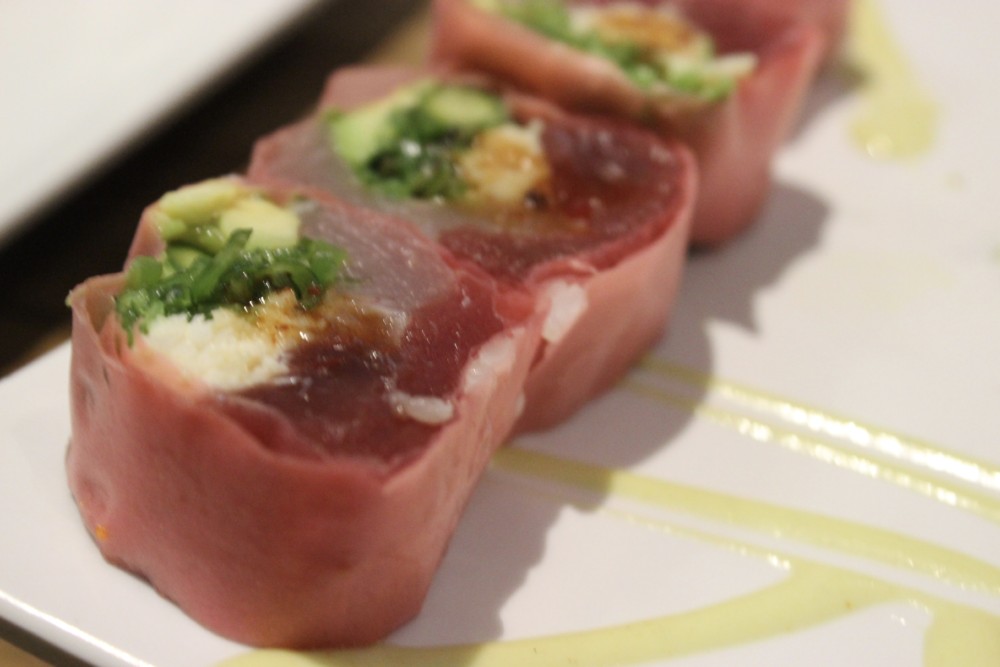 The menu is huge. Aside from the large variety of sushi rolls, both with and without rice, there's raw bar items, ceviche, fried rice, tacos, and more. Chef Chad Wyrosdick grew up in Georgia, where his tight knit family spent the weekends together in the kitchen. Cooking was a family affair for him; it symbolizes family bonding and bringing people together. That same philosophy shines through in his cooking — you can really taste the love! He also grew up fishing and spearfishing and truly appreciates cooking and eating seafood. The more I learn about this restaurant, the more I love it! It's the perfect spot for a Pescatarian, and anyone who enjoys a good seafood meal. But, if you do happen to go with someone who is craving some meat, Papa's does have a selection of burgers to choose from.
There are five different preparations of oysters on the menu — chargrilled with parmesan, fried with chipotle mayo, chargrilled with blackened shrimp and parmesan, chargrilled with bacon and crumbled blue cheese, and fried with chorizo, queso fresco and jalapeño. Chef Chad brought out a sampler platter for me and Jill to try. We both couldn't wait to try the one topped with shrimp, and it certainly did not disappoint. What a combination of flavors! You've got that smokey char on the oysters, the blackening seasoning on the shrimp, and the sharp, salty parmesan cheese. The plain chargrilled oyster with parmesan was just as tasty. That baked cheese on top adds such great texture. I could have eaten like, twenty more of both of these versions and been very satisfied. But alas, there was much more to come, and I couldn't just fill up on oysters.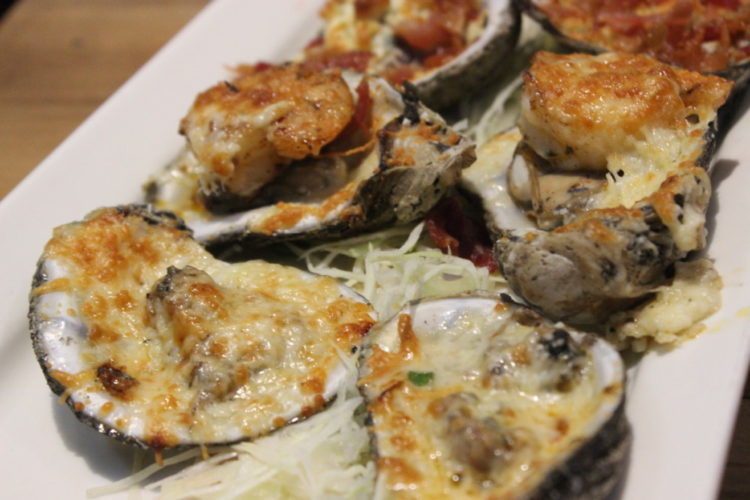 While oysters are definitely a must-get at Papa's Raw Bar, you should also consider the ceviche. Guests can essentially create their own. Choose your catch, and then pick a preparation. You can go for the classic Peruvian-style with red onion, cucumber, cilantro, tomatoes, lemon juice, salt and white pepper; kick things up a notch with added jalapeños; or go totally wild and choose the 'Wahoooo Sauce' with Japanese dressing, kimchi and Sriracha. We kept things simple and ordered local wahoo and conch, as per our waitress' suggestion, prepared Peruvian-style. The seafood was incredible; you can taste how fresh it was. This was definitely a highlight of the night, and something I'd go back for, for sure.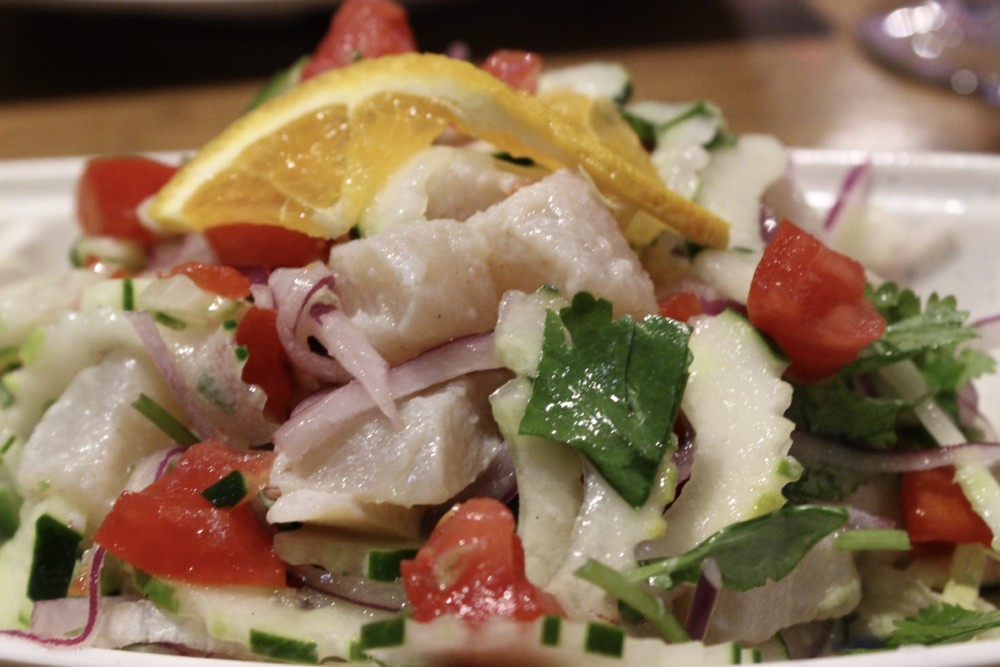 Another dish named after a guest is Kim's Edamame. Whoever Kim is, I like her style. Sauteed edamame, generously tossed in garlic and sweet chili sauce, is a totally delicious twist on the classic sushi appetizer. It was a little heavy on the garlic, but that sweet chili balances it out just perfectly.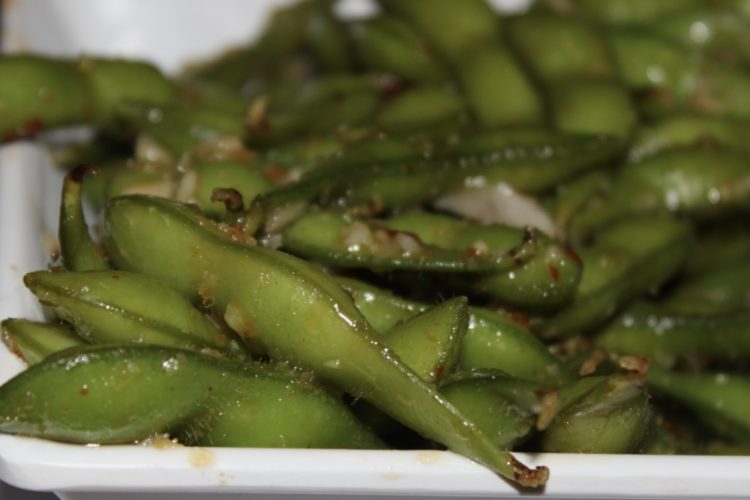 Papa's has a "Just Shellfish" section of the menu where you can simply order your preference with two side dishes. We got the Day Boat sea scallops, because neither Jill nor I can ever really say no to a good scallop. You can choose between honey-seared, blackened, grilled or beer-battered — we went with the honey-seared, no hesitation. These were cooked so well, with a unique sweetness I've never experienced before in a scallop dish. It was a great choice.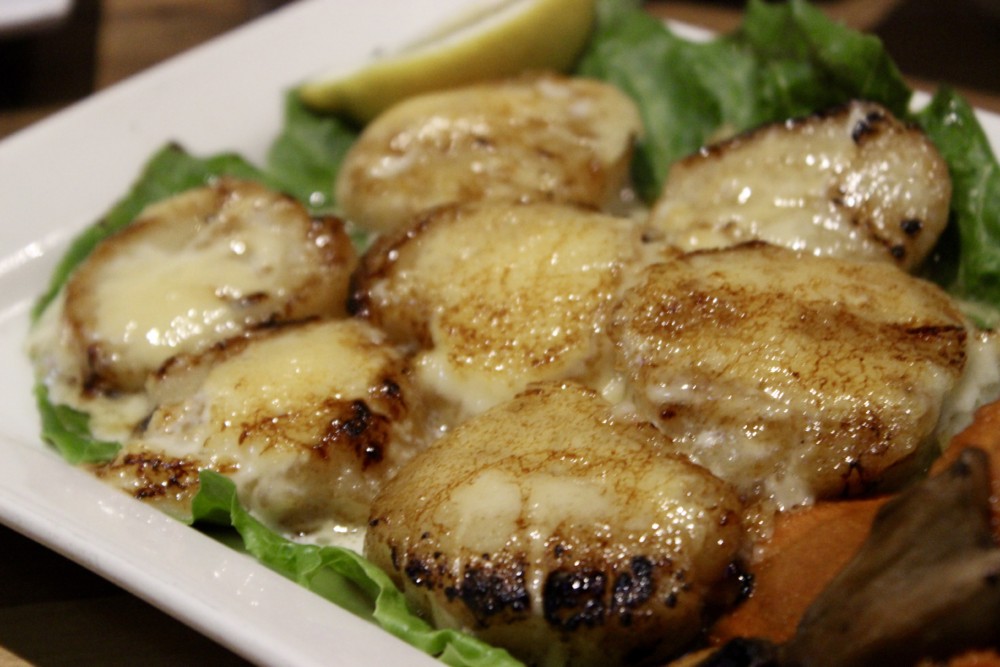 Now for the main event, what I was most excited for… Sushi! The rice-less roll section is full of so many choices that all sound amazing. It was really hard to choose — but after much deliberation, we decided on the Kitty Kat. Tuna, wahoo, fresh crab meat, avocado, asparagus and seaweed salad are wrapped in soy paper, topped with Wahoooo sauce and masago (fish eggs). Just thinking about this roll makes me want to drive right down to Papa's Raw Bar and order it again. It was one of the BEST rolls I have ever had. In my entire life. Seriously. I'm not exaggerating. Aside from being a great combination of flavors, textures and colors, the presentation is on point. Cat lovers, you're gonna be all over this one.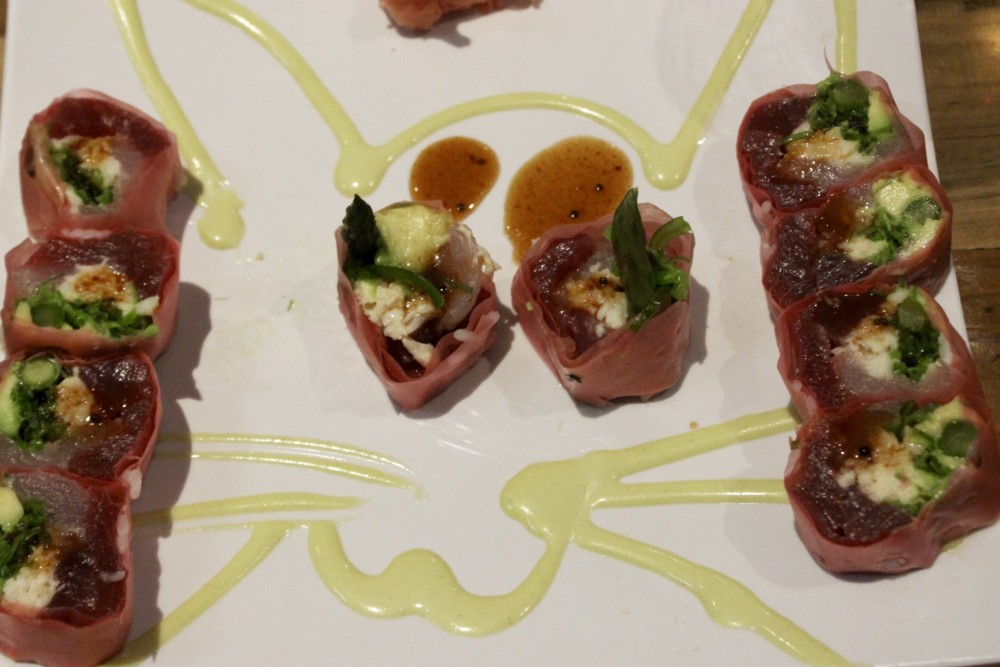 And then there's dessert. No matter how many oysters and sushi rolls you've indulged in, you must save room for the CHONGA! Yes, the Chonga. This insane dessert consists of banana cheesecake wrapped in a crispy wonton and served sundae-style with two scoops of vanilla ice cream, whipped cream, caramel sauce and fudge. I'm such a sucker for cheesecake — I'll choose cheesecake over regular cake any day, and that'll most likely be the dessert at my future wedding (if that ever happens). This was one decadent dessert. Jill and I were so full, and told each other we'd just have one bite, but if you believe that sentence, you clearly don't know us. Don't leave Papa's Raw Bar without at least one taste of the Chonga. You won't regret it.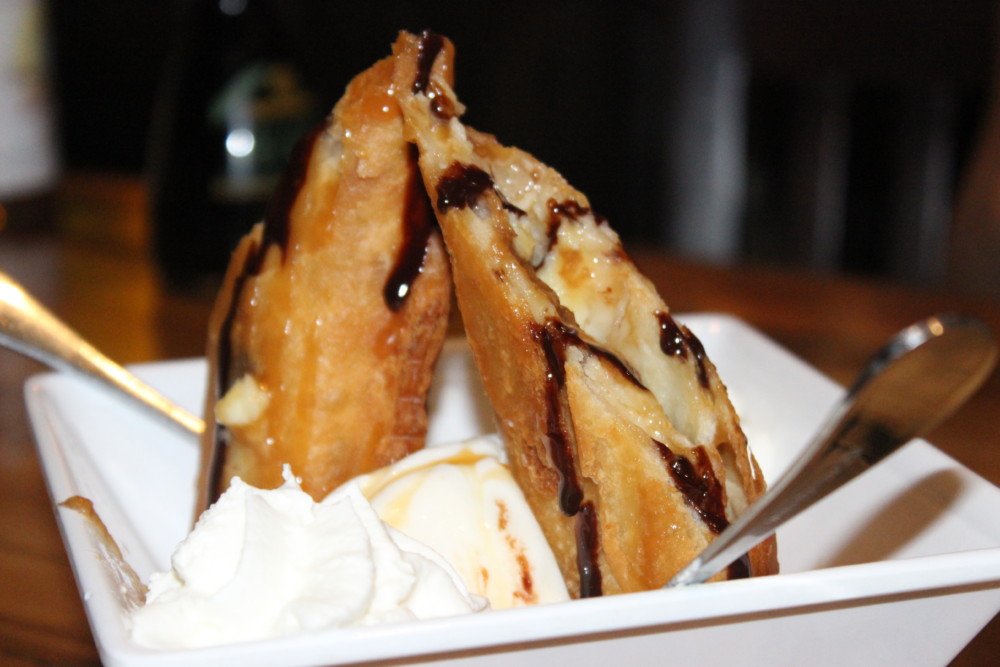 Papa's Raw Bar is open for dinner Monday through Thursday from 4-10pm (bar is open until 11pm), Friday and Saturday from 4-11pm (bar is open until midnight), and open for lunch at 12pm on Saturday and Sunday. Happy Hour is every day until 7pm, and 9pm to close featuring $2 off draft beer, $1 off beer cans and bottles, and $3 off glasses of wine. Weekday specials include Wine Down Monday with half-priced bottles of wine (not including champagne or the Kapetan's List of fine wines), $4 fish or shrimp tacos and $12 Loco beer buckets for Taco Tuesday, Ladies Night on Wednesday featuring half-priced glasses of wine, Motha Shuckin' Thursdays featuring half-off grilled or raw oysters and local beer buckets for $17, Fancy Friday and Sexy Saturday featuring $25 off Kapetan's List. Papa's Raw Bar is located at 4610 North Federal Highway in Lighthouse Point.