Never miss a bite! Sign up here to receive new recipes and reviews straight to your inbox.

Disclosure: I was invited as a guest of the restaurant to participate in the Pizza 101 cooking class. No monetary compensation has been received for this post. As always, all opinions are 100% my own.
I first learned how to make my own pizza from scratch while working at Publix Aprons Cooking School a couple years ago, and was blown away by how easy it really is to make dough from scratch. Since then, I've made pizza on more than one occasion (both with homemade and store bought dough) and piled it high with classic sauce and mozzarella, goat cheese and tomatoes, and spinach and artichokes — I've even made a cauliflower pizza crust! But I've never made certified Pizza Napolenta, as they do in good old Naples, Italy. However, I have eaten plenty of it at an Italian restaurant right here in Delray Beach — SoLita & Mastino.
I've had their Margherita pizza many times, and each time I always marvel at how delicious the crust is — wonderfully crispy with (my favorite part) even crispier little air bubbles around the edges. The tomatoes are so fresh and flavorful, and the mozzarella is melted to absolute perfection. There are a lot of specifications when making true Pizza Napolenta, and I had the opportunity to learn all about it during PIZZA 101 with SoLita & Mastino restauranteur, Steven Dapuzzo.
Guess what? You can learn too! The restaurant offers these two-hour classes to the public, where guests get an interactive experience designed to master the art of hand-stretched dough, learn the correct techniques for building and topping a pizza, and learn some fun facts and history of the world's most popular dish. Participants watch their pizza bake in the restaurant's 900-degree wood fire oven and enjoy their handiwork with a glass of wine or a craft beer.   At the end of the evening, guests are even given SoLita & Mastino recipes to take home.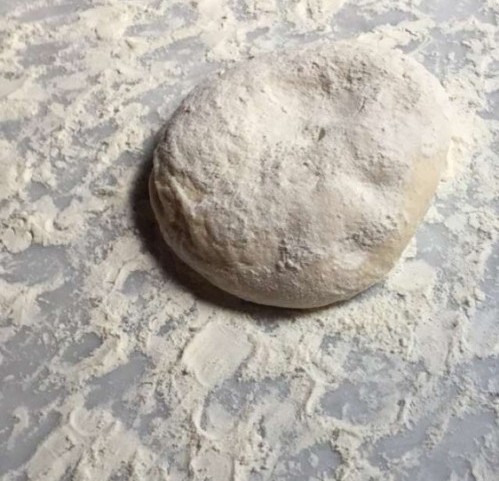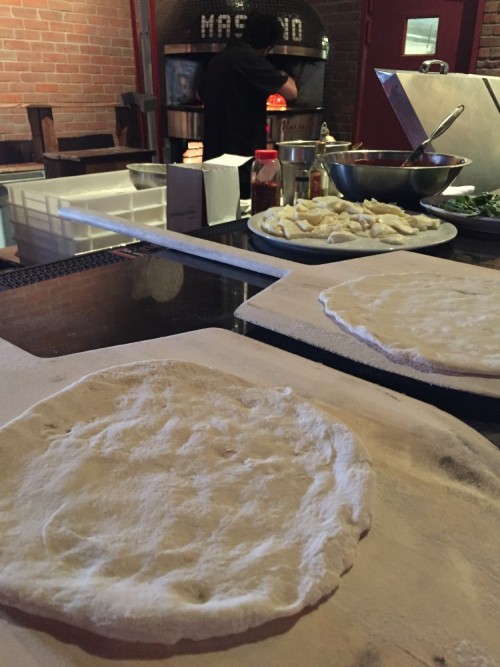 SoLita & Mastino makes their pizzas with only the best ingredients, both from Italy and the United States. I learned that the secret to their incredibly tasty dough is that San Felice "00" flour, the finest stone milled flour in the world from Naples, Italy. The restaurant also uses the purest unfiltered extra virgin olive oil, Adriatic Sea salt, fresh organic basil, fresh mozzarella, handcrafted meats and toppings, and naturally sweet tomato sauce, made exclusively with authentic San Marzano tomatoes grown in the rich volcanic soil of Mt. Vesuvius.
During class, we learned how to stretch out the dough to make our own personal Margherita pizzas. We controlled how much sauce, cheese, basil, and olive oil we wanted to use, and then watched as our pizza went right into the oven. In almost no time at all, it was finished and we were able to dive into our pizza creations. With a glass of red wine in one hand, slice of pizza in the other, I was truly impressed with the experience. What a fun way to spend an evening with friends!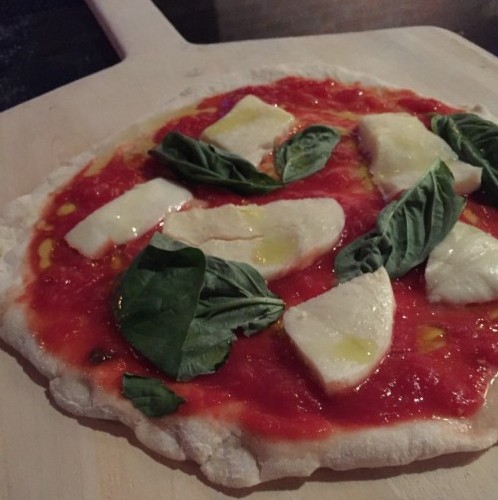 PIZZA 101 classes are held on an ongoing basis on Tuesdays and Wednesdays from 6-8 p.m. at the restaurant, by reservation. Classes are $69 per person and include pizza tastings, your very own pizza creation, as well as a glass of wine, a craft beer or a cocktail. Private group classes and corporate team building sessions are available, as well.  Starting in the spring of 2016, classes will also be offered at SoLita & Mastino's sister restaurant, Beauty and the Feast in Ft. Lauderdale. To register, visit solitaitalian.com.