Never miss a bite! Sign up here to receive new recipes and reviews straight to your inbox.
Disclosure: I was invited to dine as a guest of Planta South Beach. No monetary compensation has been received for this post. As always, all opinions are 100% my own.
Planta South Beach is all about featuring plant-based food in a whole new way. Under the talented team led by Executive Chef David Lee, Planta has successfully introduced its menu full of delicious food that promotes environmental sustainability to South Florida.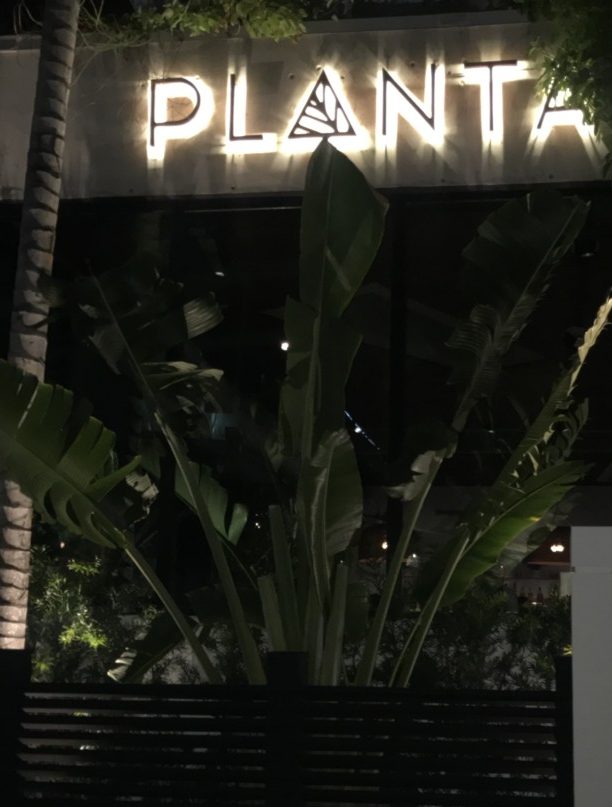 Everything served at Planta is 100% plant-based — that means there is absolutely no dairy or meat used in any dish. There are also plenty of gluten- and nut-free dishes as well, making it incredibly dietary restriction friendly, and the ideal atmosphere for vegans and vegetarians alike. Planta has moved into South Beach at just the right moment, as the plant-based lifestyle has become much more trendy and prevalent in recent years, whether for health reasons or personal preference.
Walking into Planta feels like walking right inside a terrarium — you know, those glass containers that are filled with plants and soil and made to look like their own little ecosystems. I felt like I had been transported into a lifesize version of one of these terrariums, and I was not mad about it. The atmosphere is open and inviting, the decor rustic and modern, and the vibe is "granola" enough without being too over the top.
The menu is impressive, and descriptions could fool you into thinking there is actual meat and seafood on the menu if you weren't aware that it's entirely vegan. Take the Nigiri and Maki Rolls sections — these "sushi" options are actually made from things like watermelon, hearts of palm, and other vegan ingredients. I tried one piece each from the Sensei, made with green papaya, tofu and pickled mango wrapped in rice paper, the Spicy Tuna, made with watermelon and spicy mayo, and the Rainbow Roll made with avocado, watermelon and tofu — and I honestly can say the flavor profiles and textures were very much like real sushi. Kudos, Chef Lee, kudos.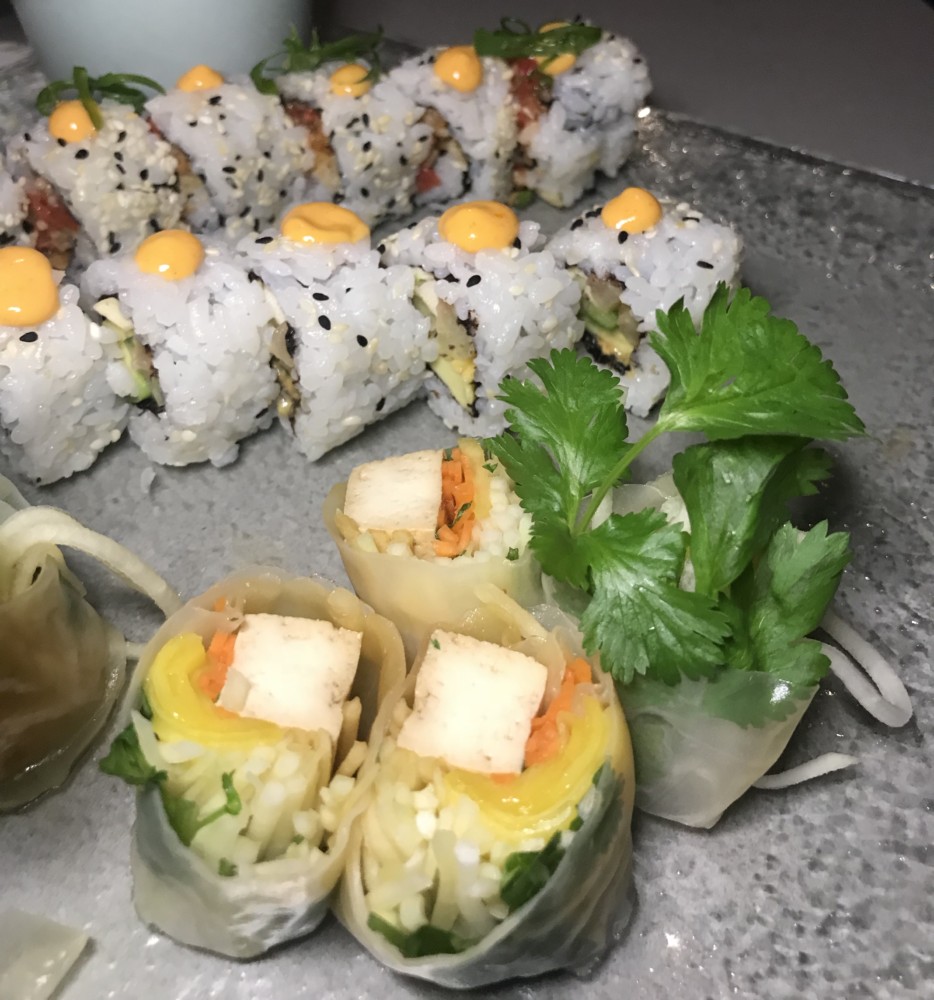 When it comes to shared appetizers at Planta, the real star is the cauliflower tots with a truffled almond parmesan sauce. They're vegan and gluten-free, and way too easy to overindulge in — except that it doesn't feel like you're overindulging. They're light, crisp, and airy, with the perfect essence of truffle. This is one appetizer I'd happily serve at any dinner party — although, there's a possibility I'd end up hoarding them all for myself.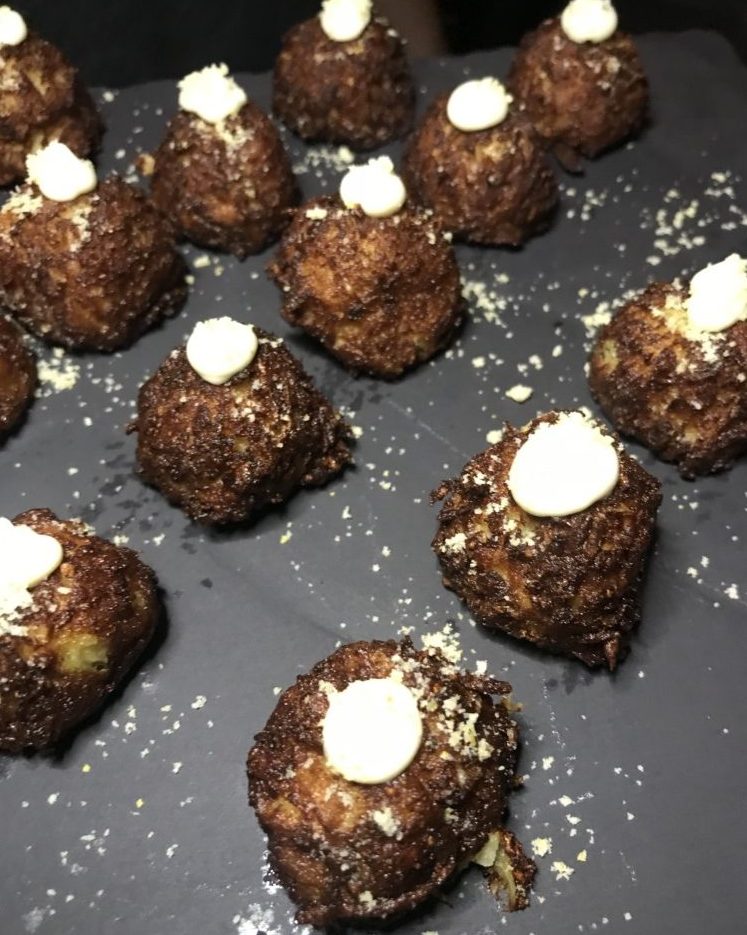 Planta offers four varieties of pizza, all of which can be made with gluten-free dough — which is a little thinner and much crisper looking than the regular dough. The Frenchie, with mushrooms, squash, arugula, cashew mozzarella, almond parmesan, and truffle vinaigrette is definitely a crowd-pleaser. Now that I've experienced all of these vegan nut-cheese options since going dairy-free, it's really not that hard to keep up with.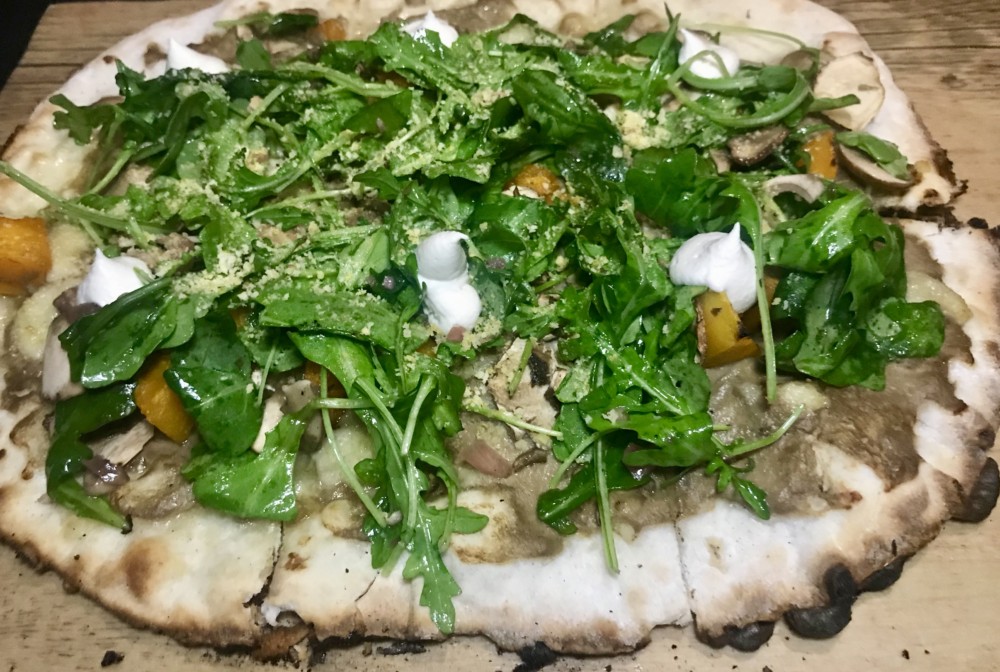 But if there's one thing I'd run all the way back to Planta for, it's the kelp Caesar salad. Caesar salads are a no-no when you're both dairy- and egg-free, so it's been a while since I've been able to enjoy that familiar childhood favorite dressing. Planta has made it possible again with Chef Lee's silky smooth cashew Caesar dressing that perfectly envelopes the kelp noodles, romaine lettuce and shaved Brussels sprouts, with almond parmesan, pickled onions and capers swimming throughout. If gluten-free, just make sure to ask for it without the garlic ciabatta croutons.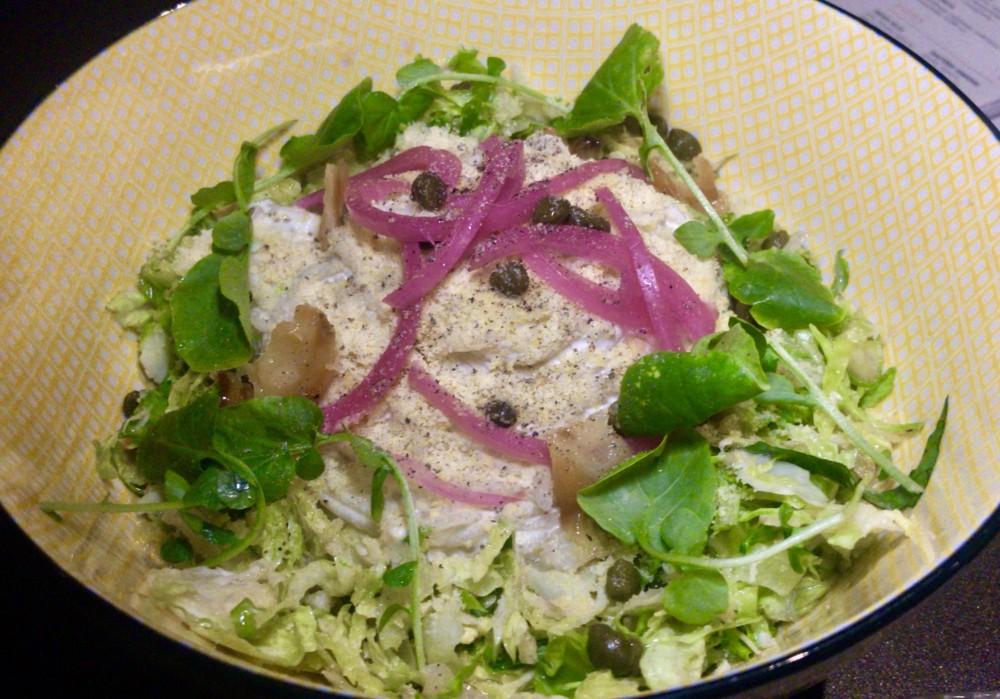 Other noteworthy plates include the "chicken-fried" mushrooms with cilantro and chili-lime dipping sauce, and the lettuce wraps with crispy Korean cauliflower, tofu, kimchi (watch out — it's spicy!), pickled cucumber, nori and sesame, and of course, the truffled french fries with almond parmesan and rosemary.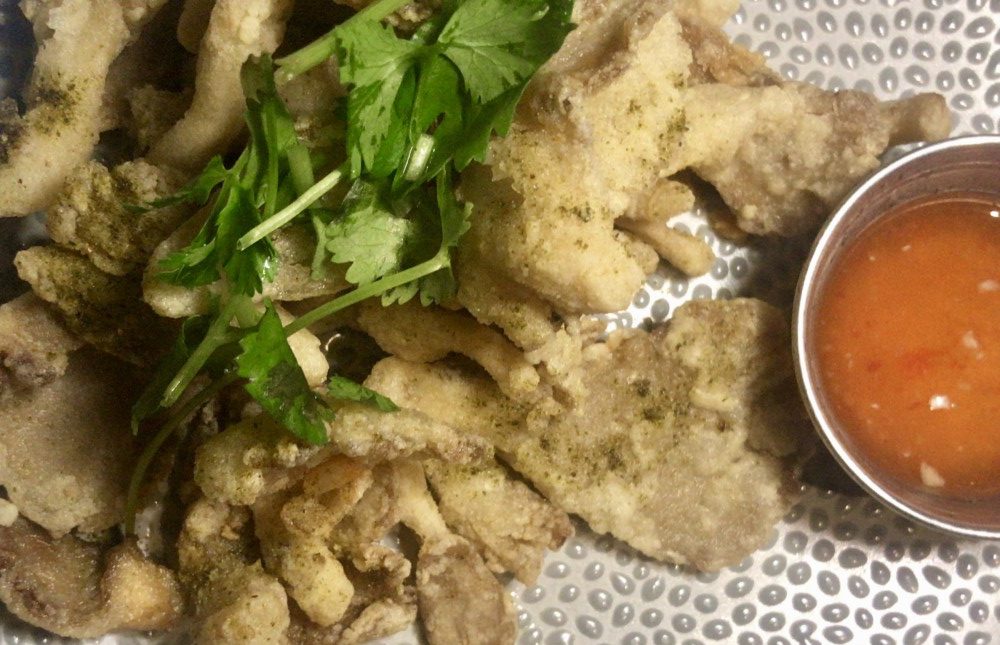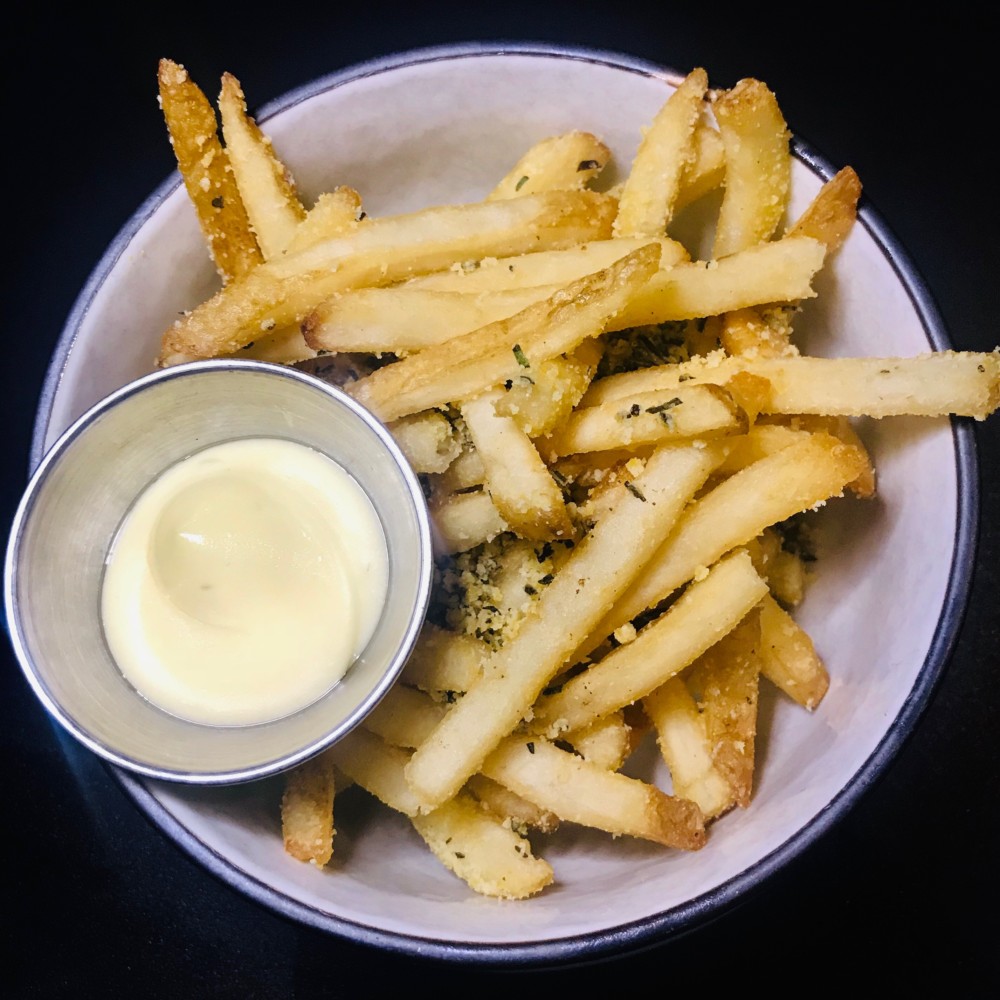 You didn't think we'd leave without having dessert, did you? Not when there were multiple vegan and gluten-free options to choose from! We went with the cashew-avocado-lime cheesecake with a gluten-free coconut-date crust and raspberry purée, and the flourless banoffee pie with a gluten-free almond crust, dates, dulce de leche, bananas and coconut cream. Both equally unique and delicious in their own way. It's like there was some kind of magnetic force between my spoon and each dessert — I just couldn't stop going back for more. I really can't sing enough praise for Chef Lee and his team.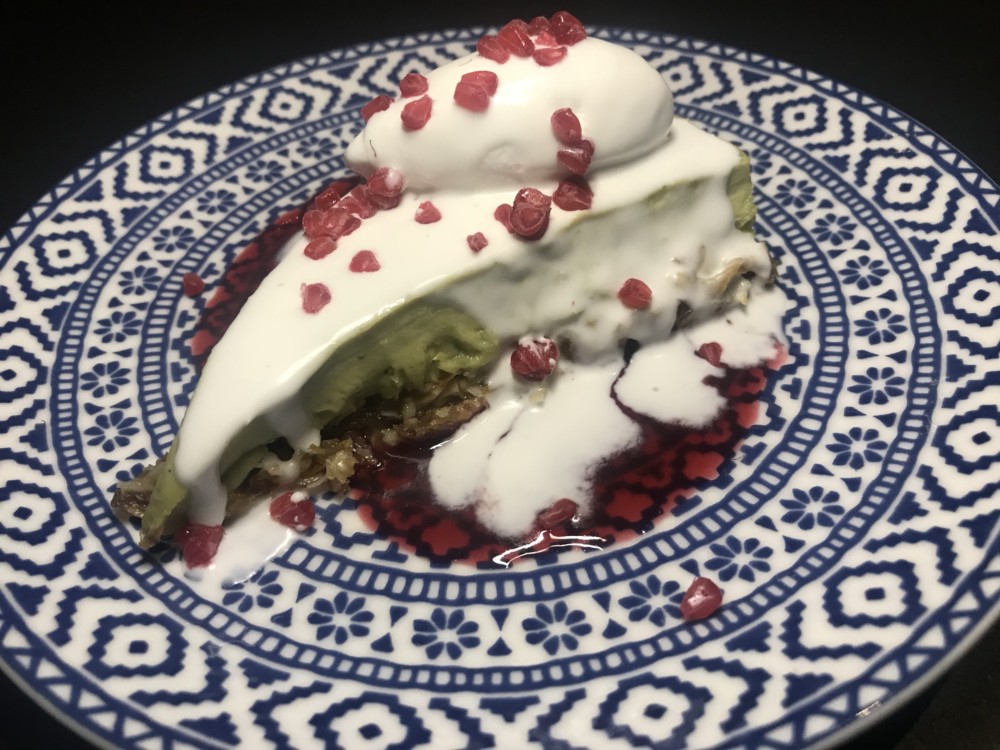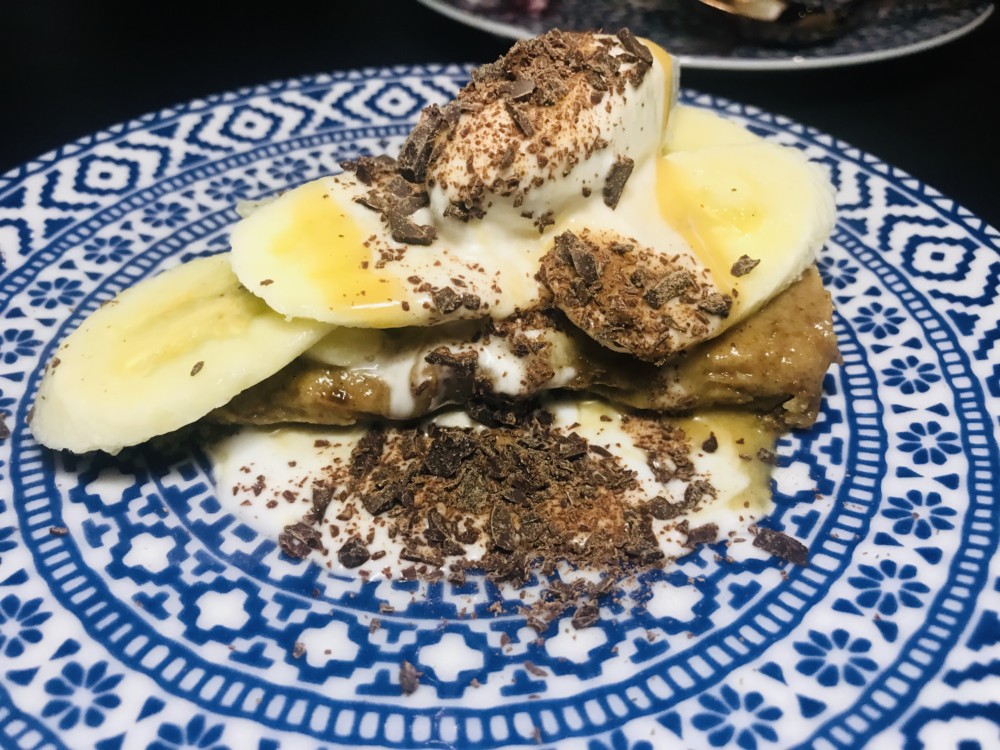 There's no doubt in my mind that I will be back down to South Beach soon solely to visit Planta and finish trying the rest of the menu. There's a Habibi salad (split pea fritters, lentils, cauliflower, greens, parsley, mint, cilantro, sumac, and tahini), carrot tartare (quinoa, pickled mushrooms, avocado, sprouts, pine nuts, capers, habanero, and taro chips) and a side of creamed spinach (cauliflower cream and cashew mozzarella) calling my name!
Planta South Beach in located at 850 Commerce Street in Miami Beach. The restaurant is open for lunch Monday through Friday from 11:30am-3pm, and dinner Sunday through Thursday from 5:30-11pm and Friday and Saturday from 5:30pm-midnight. Brunch is served on Saturday and Sunday from 11am-3pm and features $35 bottomless cold-pressed margaritas, $15 craft cocktails, and $9 cold-pressed juices (non-alcoholic). Planta also has a location in Toronto, Canada.