Never miss a bite! Sign up here to receive new recipes and reviews straight to your inbox.
Disclosure: I was invited to dine as a guest of The Rusty Hook Tavern. No monetary compensation has been received for this post. As always, all opinions are 100% my own.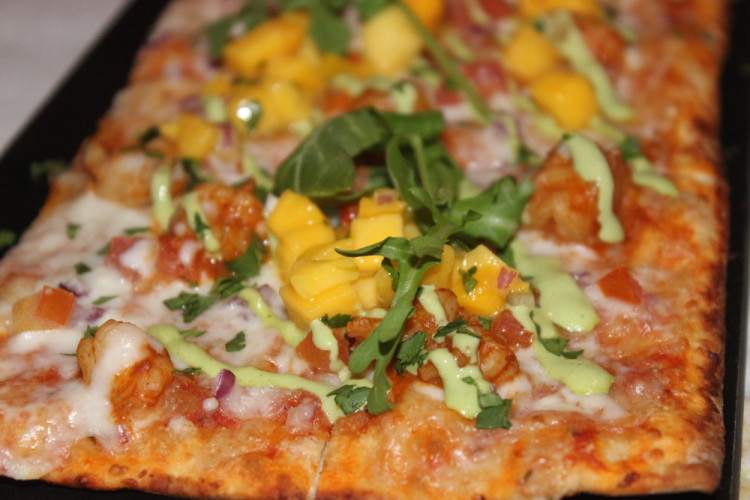 Waterfront dining is one of my favorite parts about living in Florida, and there are certainly a great number of places to choose from for this kind of experience. Whether you're right on top of the sandy beaches, overlooking the beautiful blue ocean from high above, or sitting with a perfect view of the Intracoastal, you're in for a treat. I'm used to Boca and Delray views of the Intracoastal, but I was recently given the opportunity to see it from a new perspective — in the heart of Pompano Beach.
The Rusty Hook Tavern is situated alongside the Sands Harbor Resort and Marina. Its seaside decor makes it ideal for visitors when they want to feel like they're on vacation by the water, and boaters are even welcome to drive on over and tie up their boats while they come in for a bite to eat or grab a couple drinks. There's even a private area, just one flight of stairs away from the main dining room, perfect for hosting your own party or event. The Rusty Hook Tavern is run by a trio who met while working together under Gordon Ramsay (yes, THE Chef Ramsay) at the Boca Raton Resort restaurant Cielo.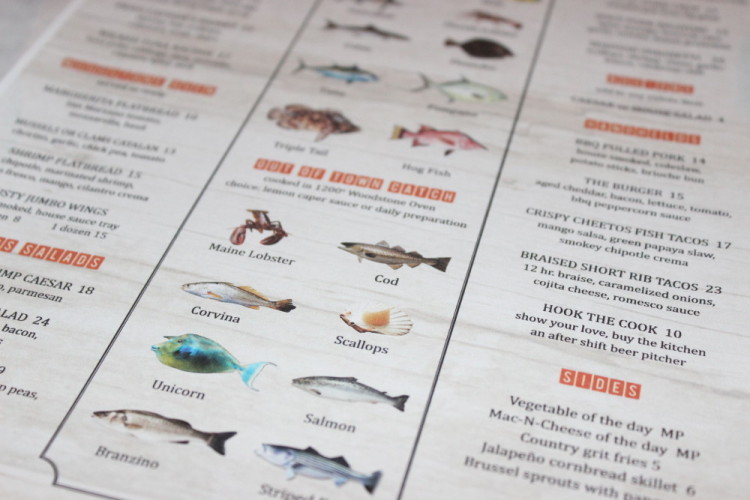 The restaurant has introduced it's new daily fresh catch section to their menu, and has also jumped onto the Sunday Brunch bandwagon with a buffet of brunch favorites as well as bottomless mimosas, Bloody Marys and Rose wine. But back to dinner — with the introduction of this new menu, as well as other revisions made to the menu, a group of local bloggers and media were of course invited to check everything out! 
There's a kitschy feel to the atmosphere when you walk into the tavern — think wooden panels and benches covered in fun colorful pillows, paper tablecloths, and my favorite, the newspaper-lined bright red basket that our first dish came out in. The Graham Cracker Calamari comes with pickled jalapeños and onions (YUM!) and a sweet and spicy calypso sauce. While I'm not a fan of fried calamari, these weren't so bad. The texture of the fried graham cracker coating was a lot softer and not nearly as heavy or thick as the usual coating. You could actually taste the calamari beneath it — and the sauce. That was a winner! The pickled onions make all the difference too. Put pickled onions on anything and I'm happy!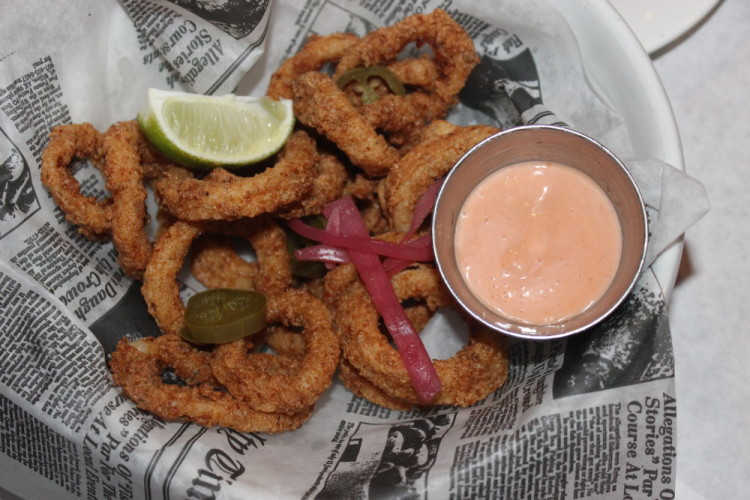 We were given quite a big selection of appetizers to taste. The Duck Leg Tostada — shredded duck served over a cornbread pancake with egg and a whiskey bacon maple syrup,  the Crispy Pork Belly topped with green papaya slaw, smoked pineapple, cilantro, and candied peanuts, the Chipotle Shrimp Flatbread with questo fresco, mango, and a cilantro crema, the Mussels Catalan with a broth of chorizo, garlic, chick pea, and tomato, and the House Smoked Jumbo wings which also came with a trio of house-made sauces — root beer BBQ, vinegar hot sauce, and my favorite, passionfruit peppercorn. I can just imagine how tasty a piece of salmon or mahi would be marinated in this sauce and cooked on the grill. Yum!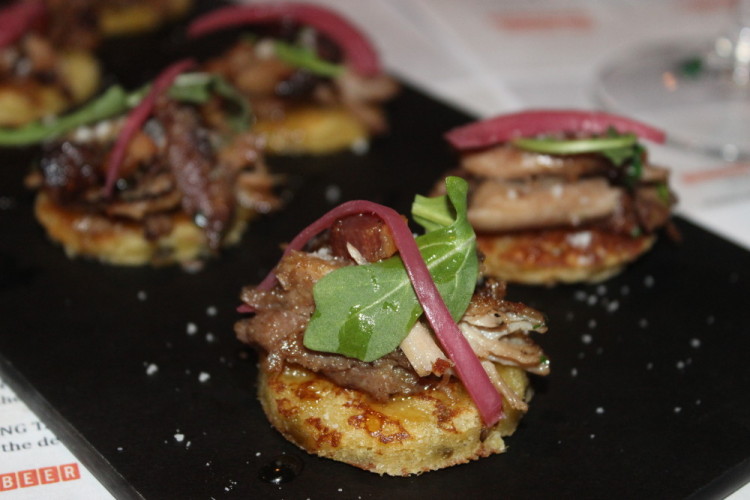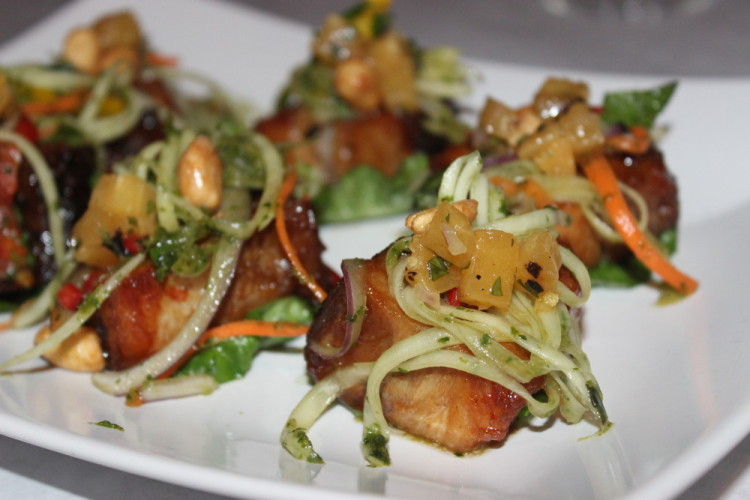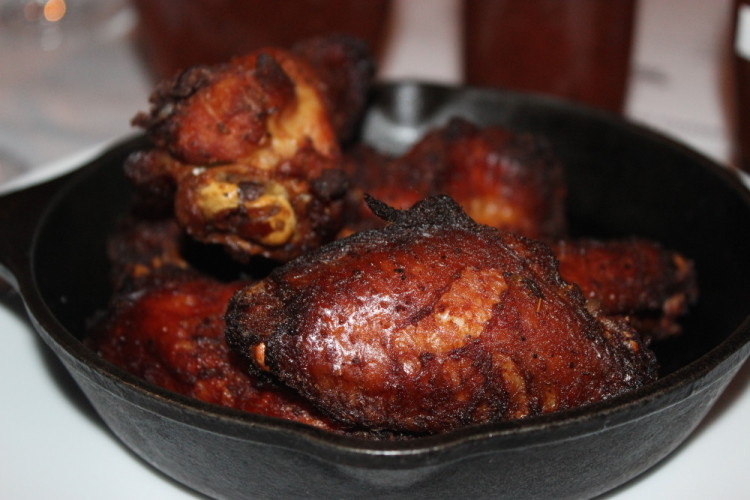 While I did not try the meat dishes, everyone seemed to agree that they got a thumbs up. The flatbread, however, fell flat for me. Although I did get the kick of spice, I didn't find all the flavors to be there and the flatbread itself was rather doughy and not crispy enough. I wasn't too thrilled with the mussels either. Despite their being chorizo in the broth, I still gave it a try. The mussels were a decent size and had good flavor and texture, but the broth — which is usually my favorite part of any mussel or clam dish — didn't do it for me. The flavors, again, just fell flat.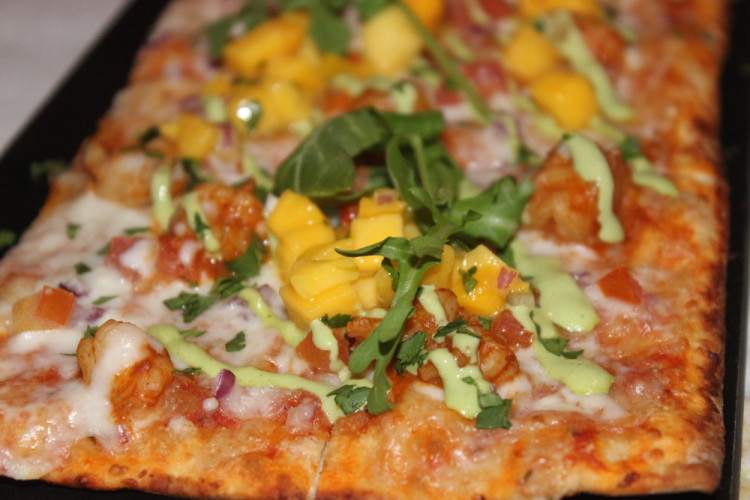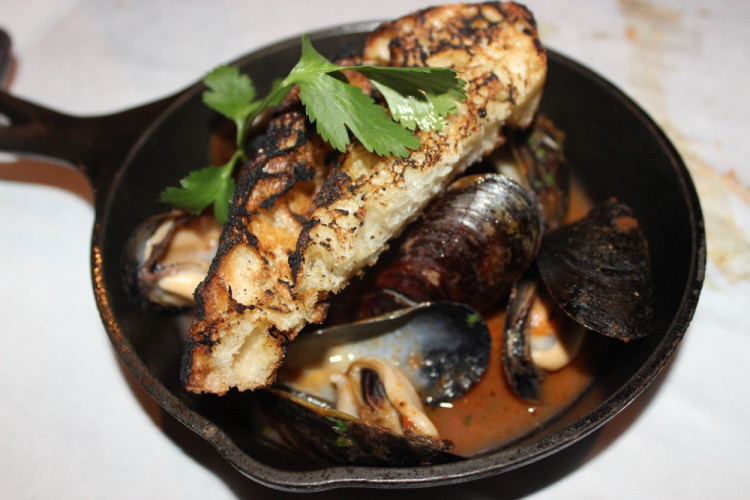 The Rusty Hook Tavern is located at 129 N. Riverside Drive in Pompano Beach. They are closed on Monday, but open for dinner Tuesday through Saturday from 5-10pm, and Sunday from 5-9pm. Happy Hour is Tuesday through Sunday from 5-8pm at the bar only, and Brunch is every Sunday from 11am-2:00pm.