Never miss a bite! Sign up here to receive new recipes and reviews straight to your inbox.
Disclosure: I was invited to dine as a guest of Prezzo. No monetary compensation has been received for this post. As always, all opinions are 100% my own. 
Award-winning South Florida restaurateur Burt Rapoport has brought back his iconic Italian restaurant of the nineties, Prezzo. Those who are familiar with this staple restaurant that was in Boca Raton, Aventura and South Miami are thrilled to have their old stomping ground back in action. Prezzo was the Cheers of South Florida — where people went to celebrate milestones, hang out with friends on a regular basis, and gorge on the signature roasted garlic and focaccia bread sticks.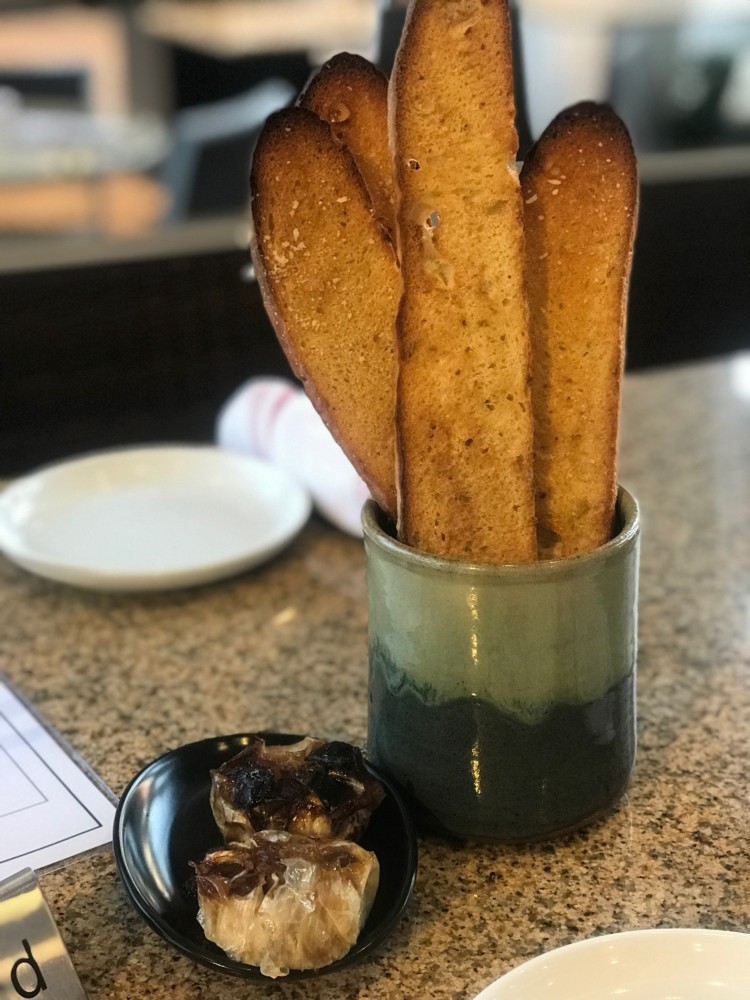 This time around, Rapoport has brought in James Beard Award-winning chef, Mark Militello, to head the kitchen as executive chef. While plenty of the original Prezzo classics remain on the menu, such as the above-mentioned garlic and breadsticks, wood-fired pizzas and fusilli & chicken pasta, Chef Militello has added his touch, creating a delicious roster of Italian-inspired options.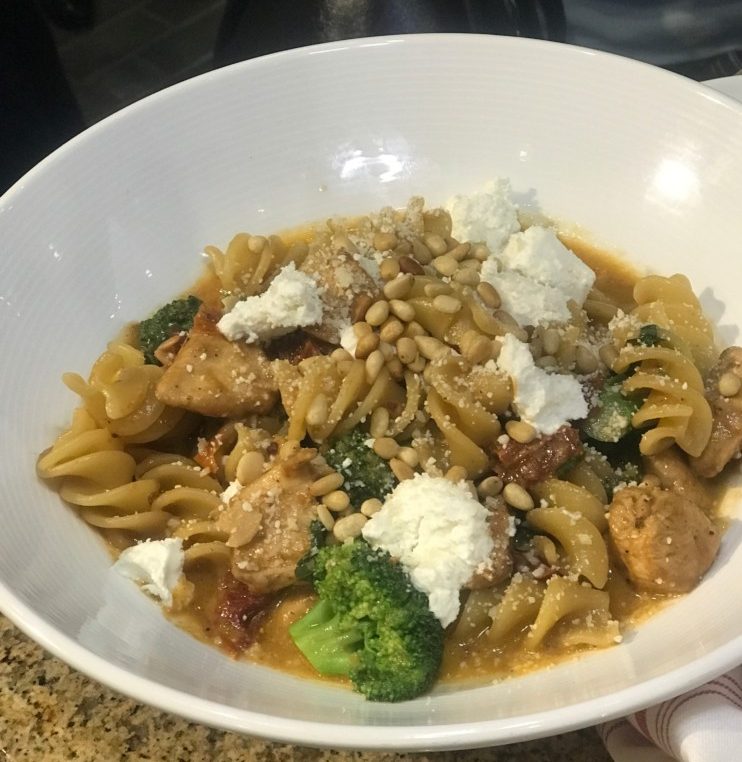 Since cutting gluten and dairy out of my diet, Italian restaurants haven't exactly been my go-to. Believe me, I was eyeing those pizzas coming out of the wood-burning oven as soon as I stepped foot inside Prezzo. By the way, did you know that Prezzo was the first-ever restaurant in South Florida to have a wood-fired pizza oven? They introduced it to the market back in 1989 when the first Boca Raton location opened.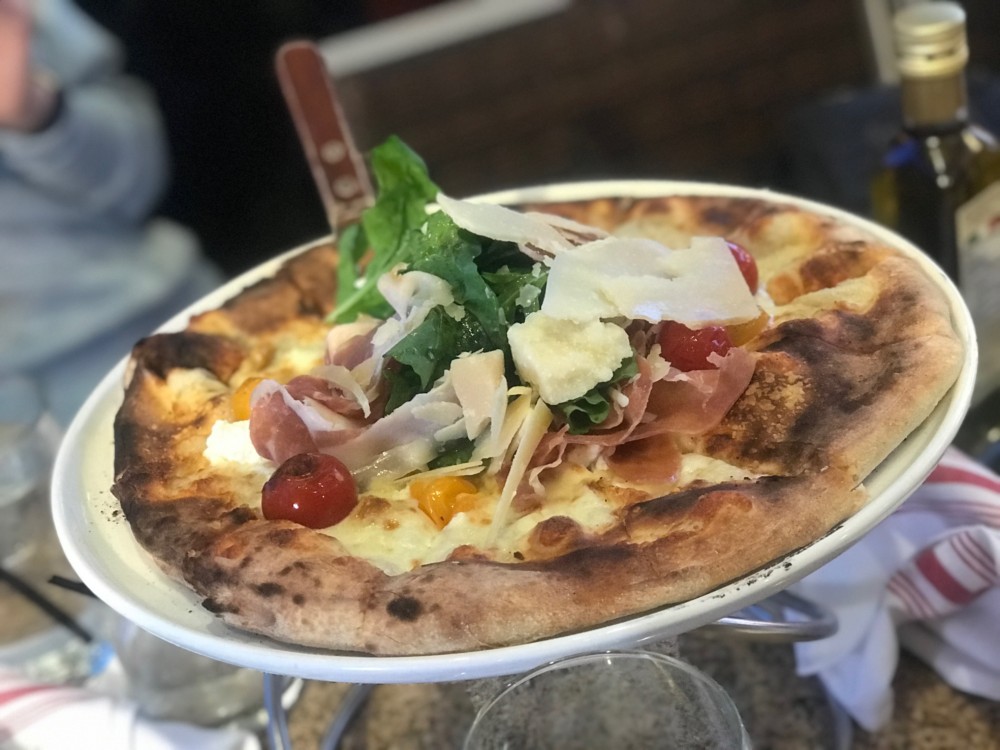 But the oven is used for more than just pizza. Examples of other dishes baked in the oven are the lasagna al forno and apple tart dessert, two dishes that have gotten rave reviews.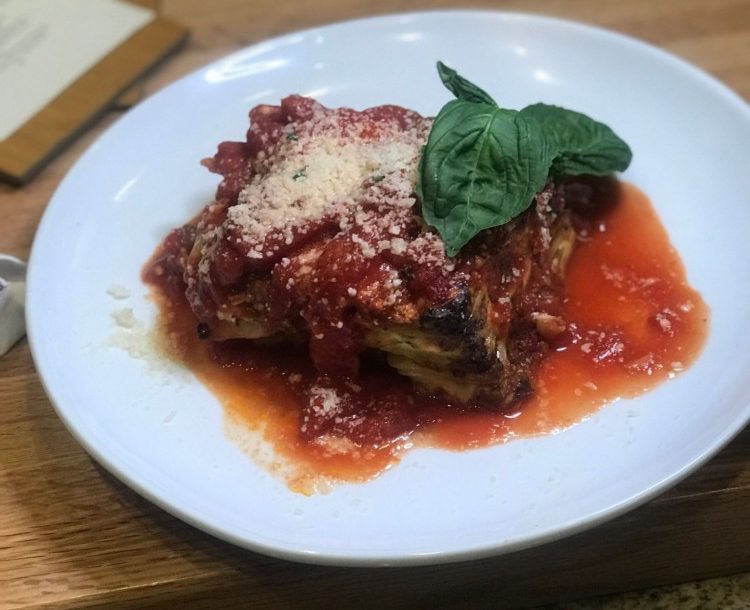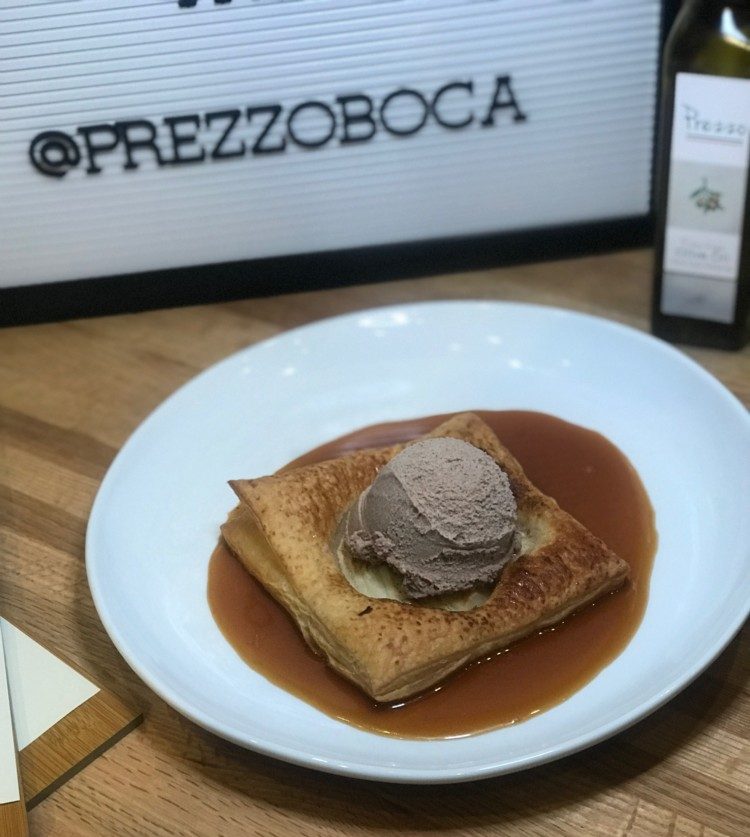 One of the most unique things that Prezzo has on the menu is the Mozzarella Bar, featuring a variety of ingredients that guests can choose from to create their own cheese platter. Select from six different varieties of mozzarellas and add items such as broccoli rabe pesto, marinated long-stem artichokes, wood-oven roasted balsamic beets, fennel, burnt orange vinaigrette & pistachio, Sicilian sun-dried tomato pesto, King Trumpet mushrooms with tarragon butter, seasonal heirloom tomato salad, eggplant caponata, farro salad, as well as different kinds of charcuterie.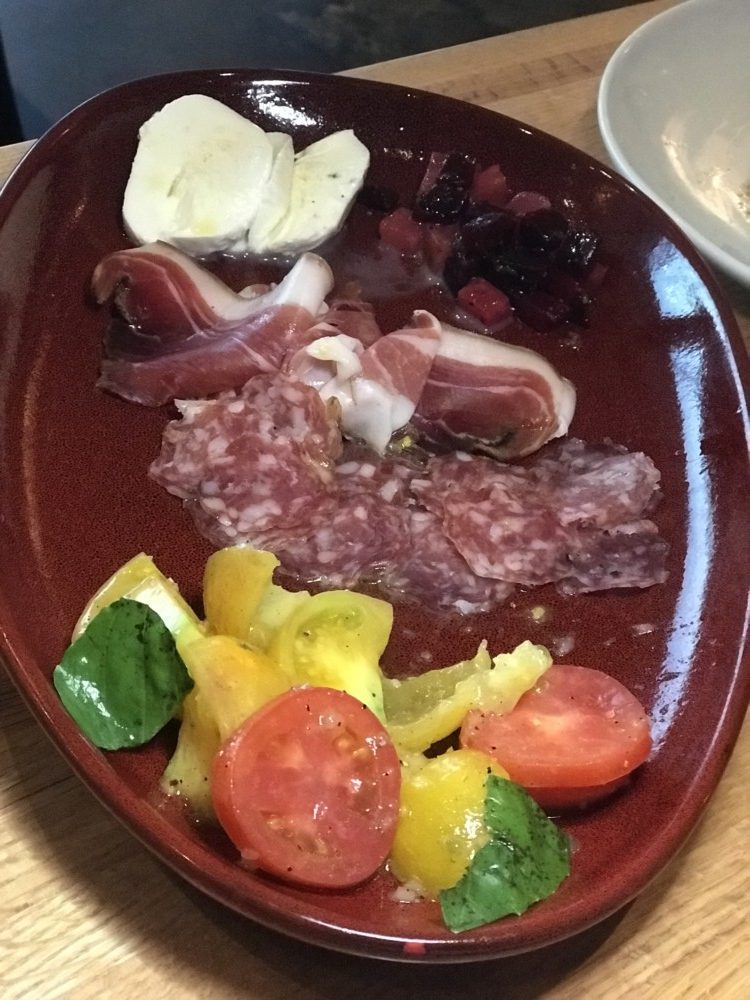 I started off my meal with the warm wood-oven portobello mushroom salad, a dish that is actually featured on the new lunch menu, available Monday through Friday from 11:30am to 2pm. Mixed greens, tossed in a super light and tasty balsamic vinaigrette, are topped with slices of thick portobello that have been roasted in the wood-oven, giving it an enormous amount of flavor and perfect texture.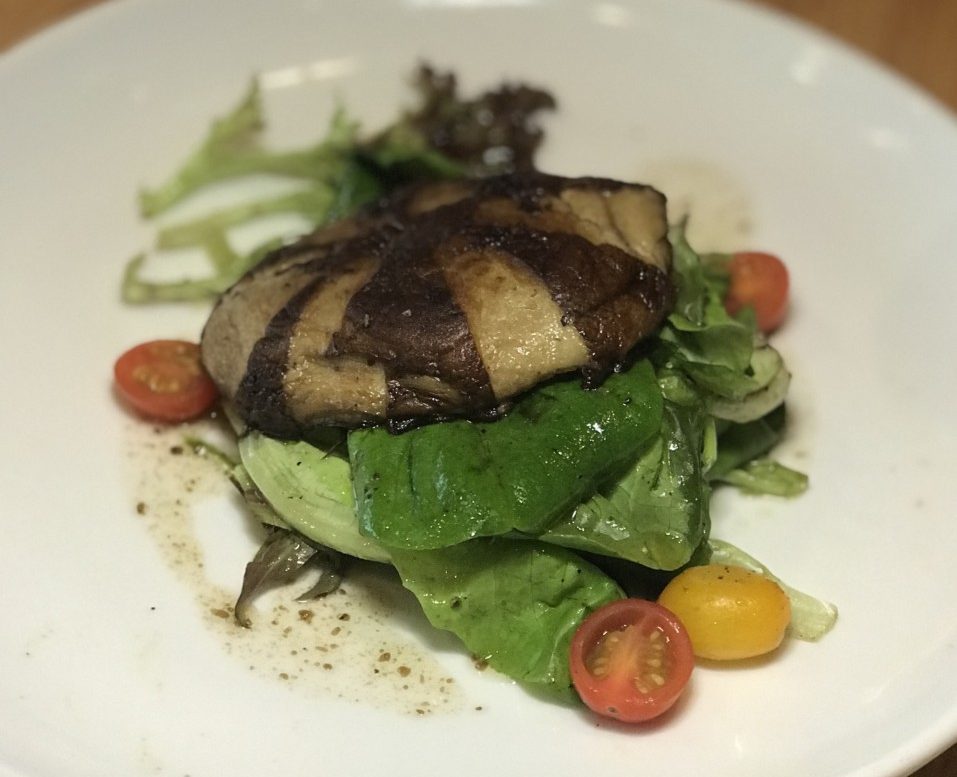 There aren't too many seafood options on the menu at Prezzo, but the one mainstay, the roasted North Atlantic salmon, is enough for me! The balsamic and mustard-glazed fish is served with zucchini noodles, sautéed spinach and a tomato crudo, and it is absolutely delicious. I didn't even have to ask for my salmon to be cooked medium well, and it came out just right. This dish is available for both lunch and dinner, and I could happily eat it for either meal, any day of the week.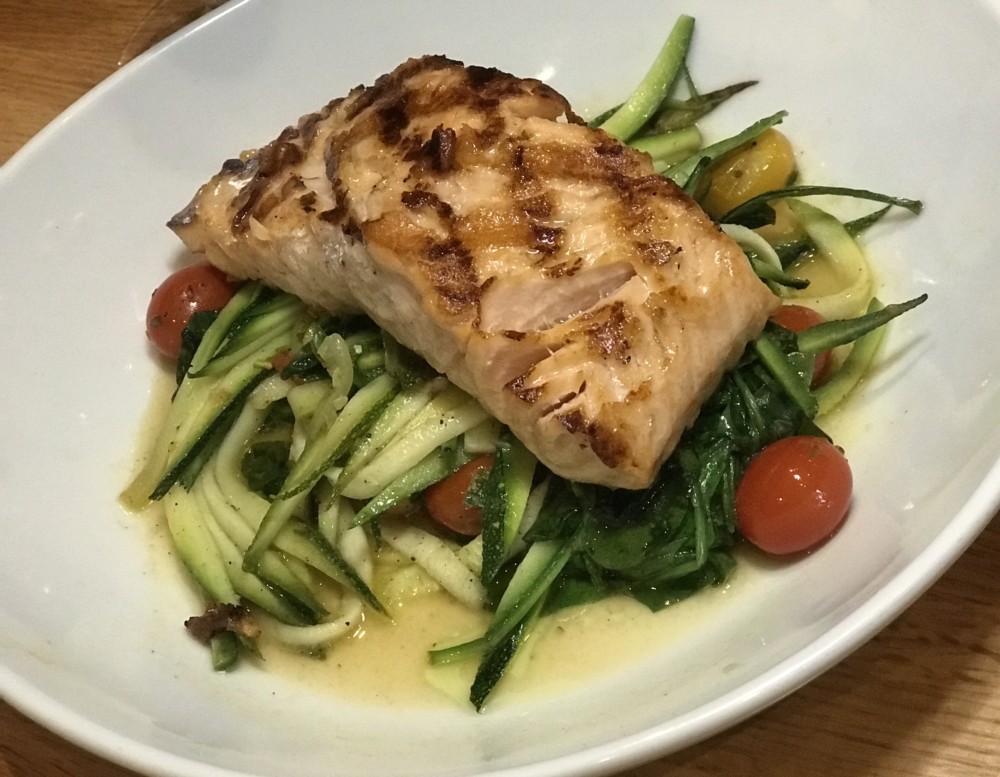 But because I couldn't stop there, I had to try one of the evening's specials — the grilled wahoo steaks. Typically, wahoo is a fished served sashimi style, and I'm pretty sure that's the only way I've had it. When cooked, it's taste and texture are similar to swordfish, which is a-okay with me! The wahoo special came with a ragout of asparagus, mushroom and salsify (a root vegetable that reminded me a little of fennel in appearance) and a caper-raisin sauce. The fish was cooked very well, and I really loved the flavor of the salsify, another component of the dish that was new to me.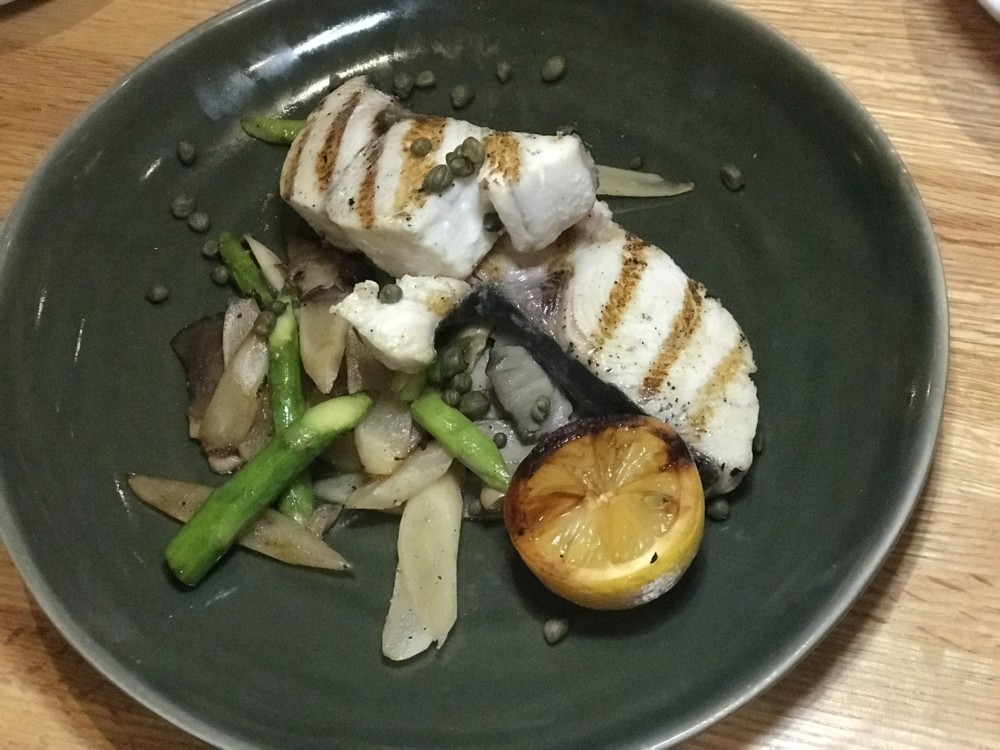 Dessert options are few and far between for me when I'm out at restaurants, but Prezzo had a mango sorbet — which is both vegan and gluten-free! And just because I was totally in the mood to end things on a sweet note, I just had to have it. I loved the smooth, creamy texture, and the sweet mango flavor was right on point.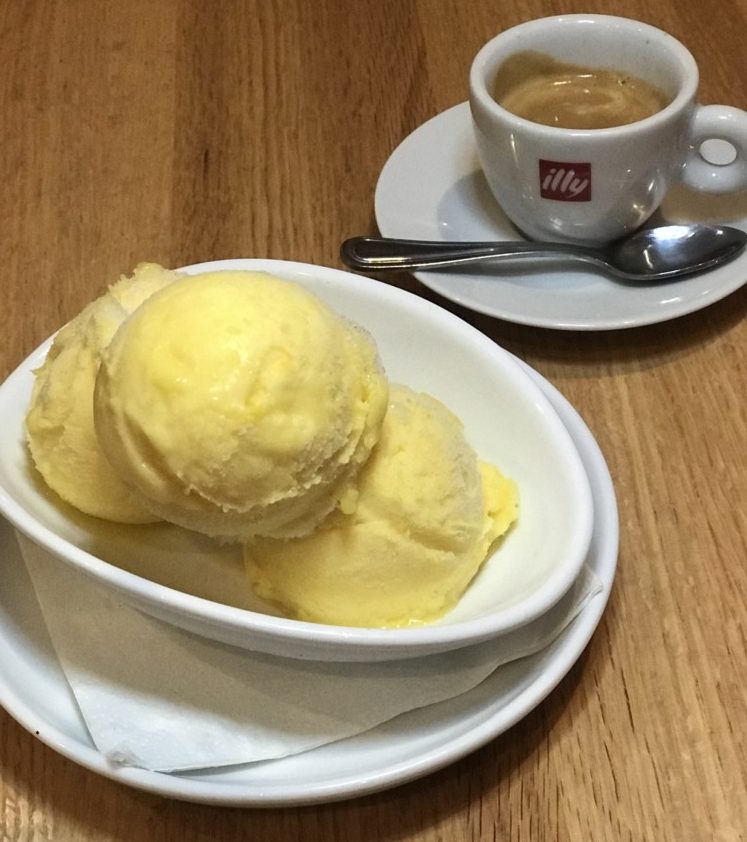 Prezzo also has a bar bites menu available during Happy Hour, Monday through Friday from 4:30-6pm at the bar only. You'll find things like crispy calamari, tomato risotto  croquettes and chicken wings, just to name a few. Make sure to grab a glass of wine from the extensive list or check out the "Prezzecco" cocktail options during Happy Hour too — they're all half-price!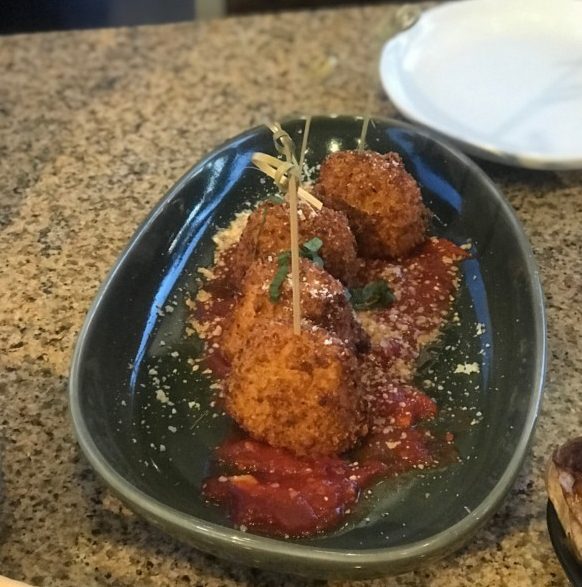 Prezzo is open for lunch Monday through Friday from 11:30am to 2pm, and dinner nightly beginning at 4:30pm. Happy Hour is Monday through Friday from 4-6:30pm and features half-priced drinks throughout the entire restaurants and a bar bites menu at the bar only. Prezzo is located in Park Place Plaza at 5560 N. Military Trail in Boca Raton.