Never miss a bite! Sign up here to receive new recipes and reviews straight to your inbox.
Disclosure: This is a sponsored post by Prosperity Craft Beer & Wine Bar. As always, all opinions are 100% my own.
Just when you thought Town Center at Boca Raton had everything you could possibly imagine under its roof… now there's a craft beer and wine bar located right inside the mall. Yep, you read that right. Prosperity Craft Beer & Wine Bar is now open, serving six to eight draft beer selections exclusively from Prosperity Brewers in Boca Raton, as well as cider, kombucha, hard seltzers, craft sodas and a full list of domestic and imported wines available by the glass or bottle.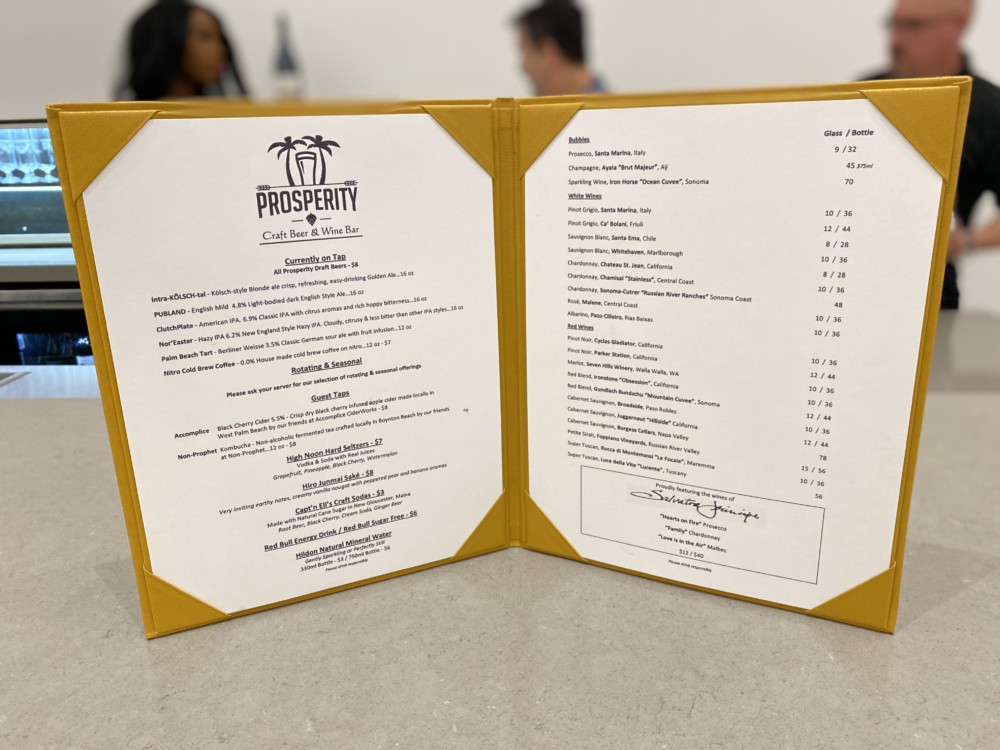 This new freestanding bar is in collaboration with another pretty cool addition to Town Center. Local celebrity artist, Salvatore Principe, has opened The Gallery Lounge, the latest in Principe's collection of galleries in Boca Raton and Delray Beach over the past 25 years. The two businesses hope to deliver an enriched experience to their guests by providing an interactive approach to supporting local craft, beer, wine and art. In addition, Salvatore has a private label line of wines which are also available on the bar's menu.
Those of who you are familiar with Prosperity Brewers in Boca will be happy to know that the brewery's muse and mascot, Tank the English Bulldog, will make an appearance at the bar every so often, though he is there in spirit every day through artwork. Salvatore created two huge paintings of Tank to display above the bar.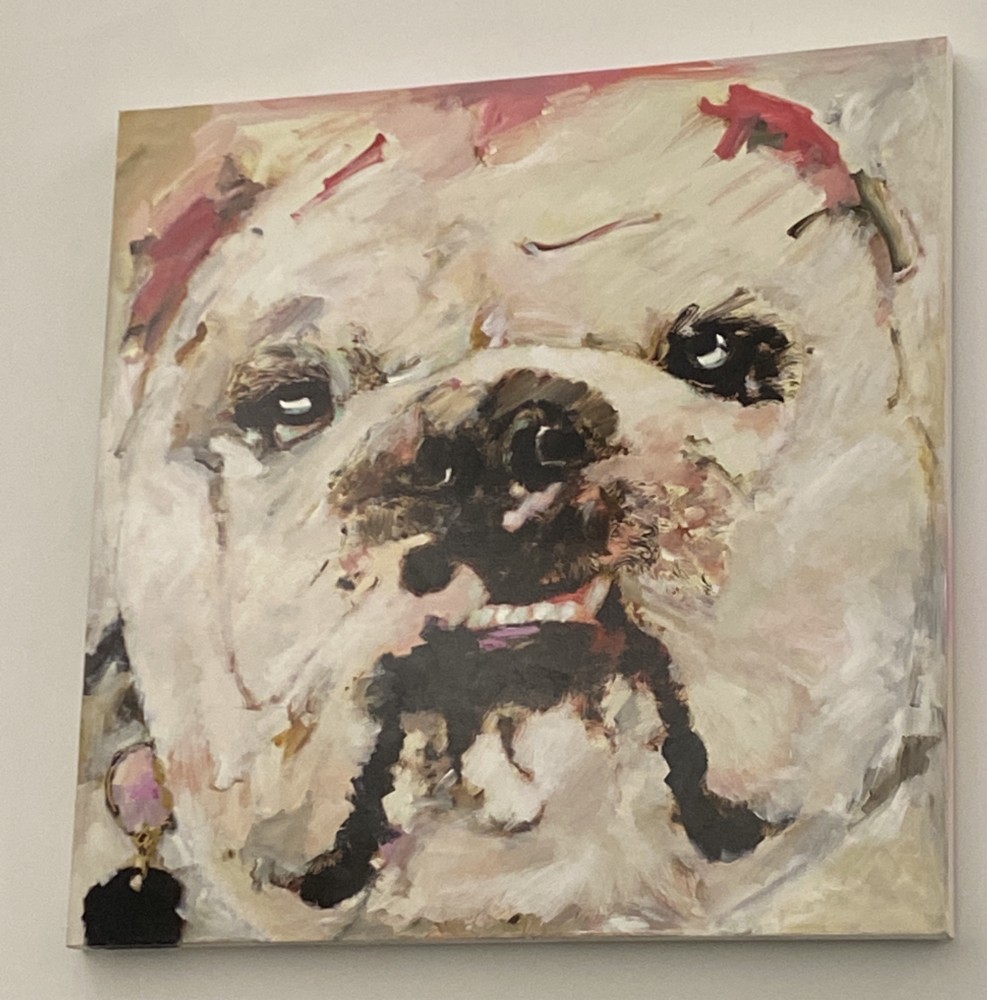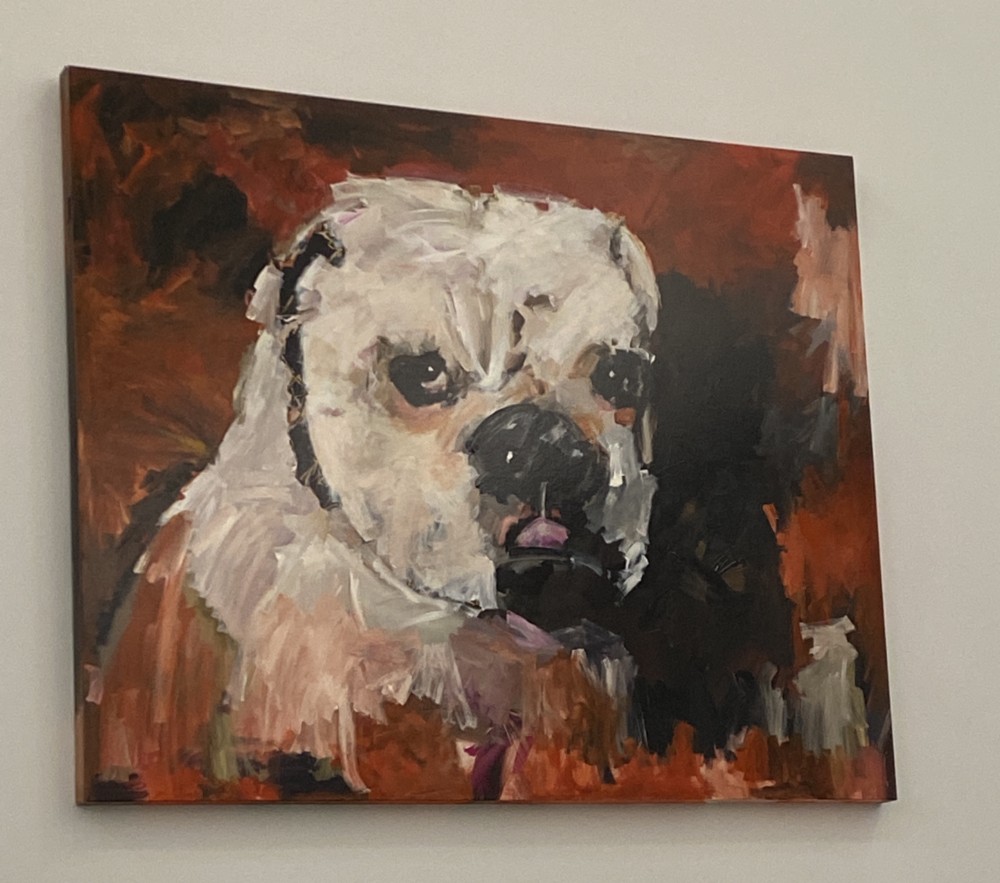 Prosperity Craft Beer & Wine Bar is located inside the mall, under the atrium, near The Container Store and Game Stop. The Gallery Lounge storefront is adjacent to the bar. There's enough space in the open bar area to hold well over 100 people comfortably. With the space inside The Gallery Lounge, you can get about 300 people into the shared area.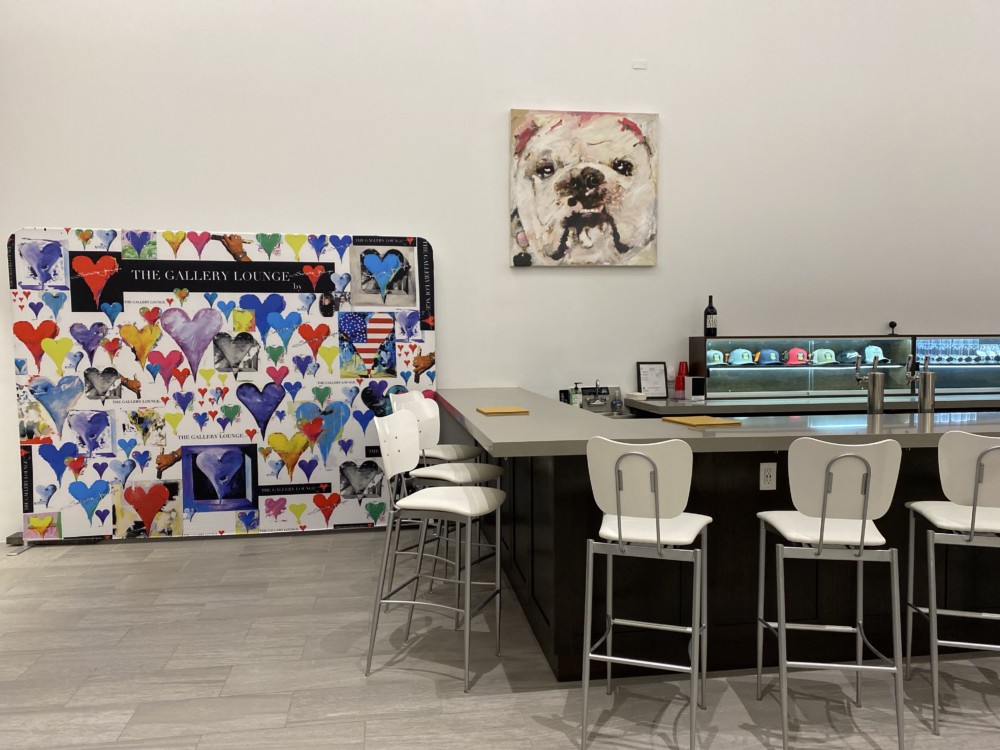 Sounds like an ideal spot for an event, doesn't it? Luckily, both businesses are allowed to stay open after mall hours (with proper security in place) for private parties, since there is a nearby door to the outside. Next time you want an out-of-the-ordinary space for a party, shout out to Prosperity Craft Beer & Wine Bar and tell them Take A Bite Out of Boca sent you!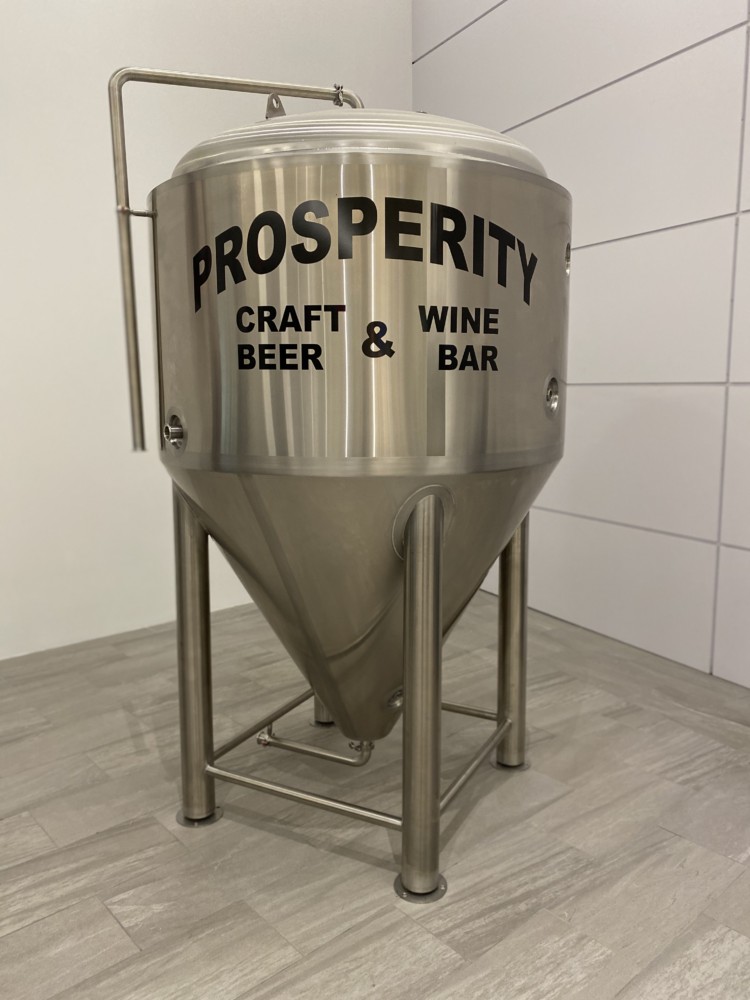 Prosperity Craft Beer & Wine Bar is located inside Town Center at Boca Raton at 6000 Glades Road in Boca Raton. Bar hoursare Monday through Saturday from 2-9pm, and Sunday from 2-6pm.