Fall is pumpkin season. Duh — everyone knows this. As I wrote in my previous post on my favorite things about fall, pumpkin was number one. It's halfway through October and I've already made three pumpkin-flavored dishes, sipped on countless pumpkin spiced lattes from Starbucks, and found sugar-free pumpkin spice creamer to bring to work for when we make coffee (read: every single morning). I've even made a "Fall Flavors" board on Pinterest for all the recipes that come out during this time of year. Speaking of Pinterest, is everyone else as obsessed as I am? Whoever came up with this site is pure genius.
As soon as I saw those cans of Libby's Pumpkin hit the shelves at the grocery store, I grabbed a bunch to stock up. I made the cutest (and healthiest) little pumpkin muffins from Dashing Dish, low fat pumpkin bread from Skinnytaste, and even created my own recipe for a spaghetti squash pumpkin casserole.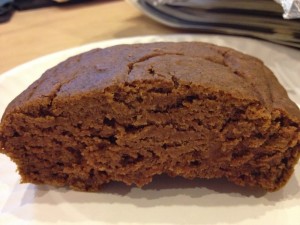 The muffins were really good, packed with protein and very low in fat. Katie is one of my favorite bloggers for healthy recipes. She always has such creative ideas and every one of her recipes I've tried always comes out awesome. Gina, from Skinnytaste, is another one of my favorite bloggers. I know I've talked about both of these women before, always raving about their recipes. The pumpkin bread was another hit. I did have to sub in some applesauce for 1/4 of the amount of pumpkin puree the recipe calls for. I always forget to make sure I have enough of all of the ingredients before I started to bake. That's something I should probably start making a habit of…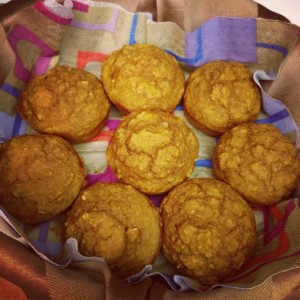 Now I have these ladies to thank for the delicious breakfasts I've made, but I have to praise myself for this casserole dish! I've been seeing a lot of pasta dishes using pumpkin that all look and sound amazing, but I wanted to do something a little different. So what is the most obvious (and delicious) alternative to pasta??? Spaghetti squash! I've made some great spaghetti squash dishes in the past — it's one of my favorite food discoveries from the past year — but this one is pretty unique and perfect for the fall season.
1 medium or large spaghetti squash
Preheat the oven to 375 degrees. Cut the squash into quarters and scoop out the seeds. Place on a baking sheet and bake for 50 minutes. Once the squash is baked, scoop out all of the spaghetti-like pieces and put into a large bowl. In a smaller bowl, mix together the pumpkin, milk, brown sugar and cinnamon. Pour into the larger bowl and mix well with the squash. Place into a casserole dish and sprinkle some brown sugar and cinnamon on top. Bake for 35 minutes. At the end, change the oven setting to a lo broil for 5 minutes or until the top of the casserole is browned.