Never miss a bite! Sign up here to receive new recipes and reviews straight to your inbox.
NOTE: This restaurant has since closed.
Disclosure: I was invited to dine as a guest of the Racks Downtown Eatery and Tavern. No monetary compensation has been received for this post. As always, all opinions are 100% my own. 
Brunching just got better! Thanks to Racks Downtown Eatery and Tavern in Boca Raton, a whole new side to Sunday Brunch has been revealed. The 'Sunday Edition Lunch Hall Experience,' exclusive to the Boca Raton Racks location, features an array of over 60 food choices, inspired by GR Restaurant Management Group owner Gary Rack's favorite street foods from all over the country. Bottomless Bloody Marys, mimosas and bellinis are also available — because what's brunch without flowing bubbly?!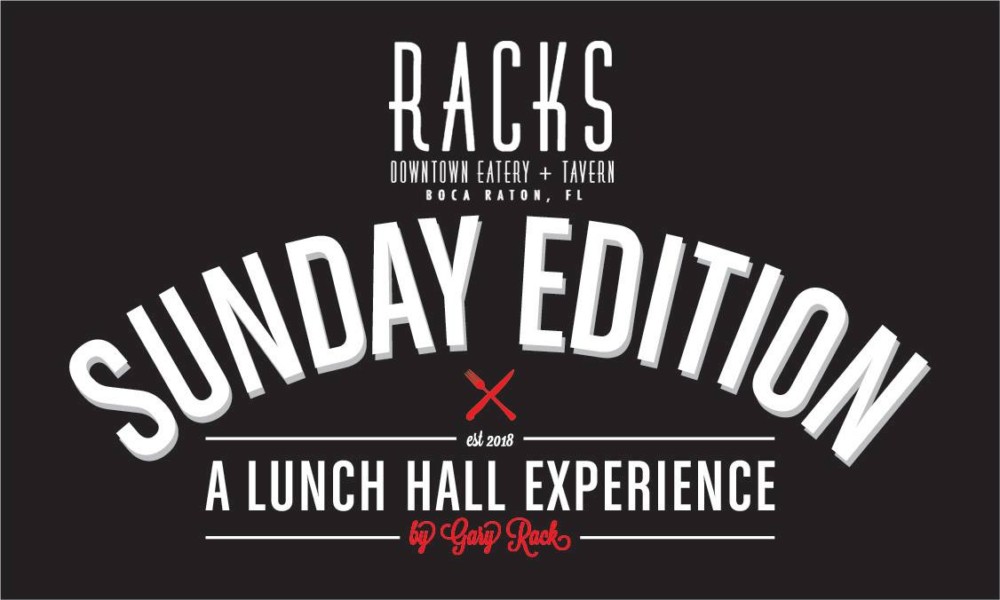 Before committing to going bottomless, check out the drink list. Rack and his mixologists have put together an impressive craft cocktail list featuring Pitbull's Voli305 Vodka. Do yourself a favor and order the Champagne Cocktail featuring Voli305, prosecco and a house-made hibiscus syrup or the Guava Mule, also with Voli305, and guava nectar, ginger beer and lime. Both were super light and refreshing. The Champagne Cocktail is equally as Instagram-worthy as it is delicious.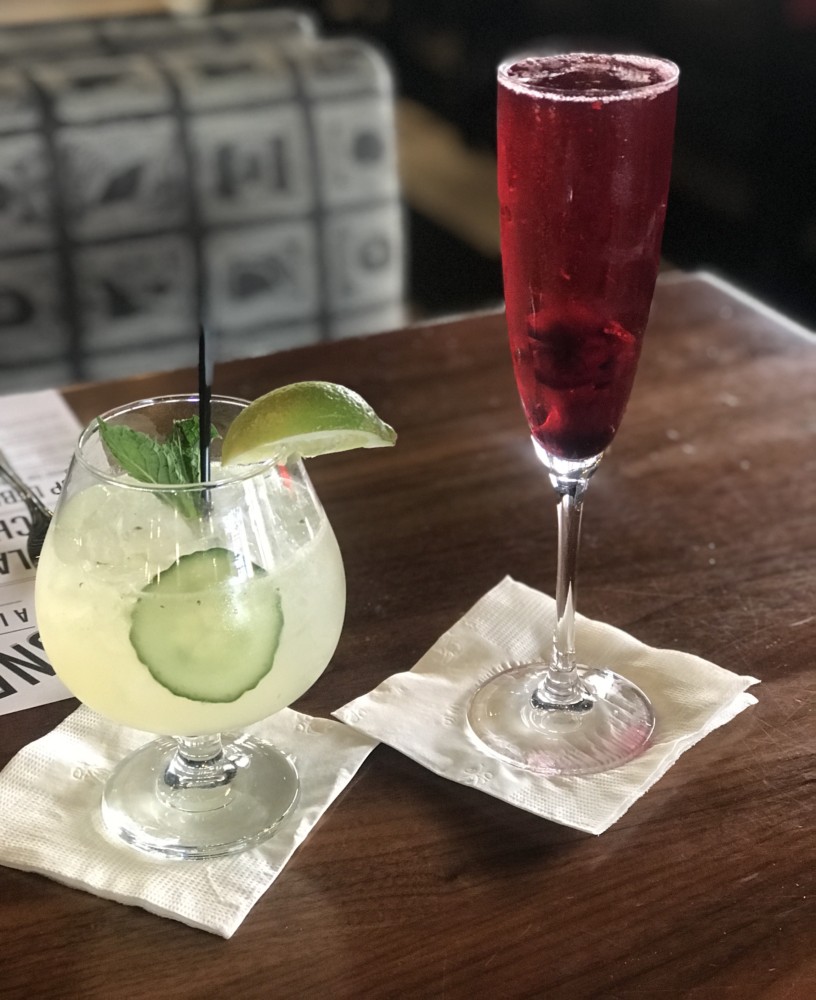 Racks Culinary Director, Matthew Danaher, teamed up with Racks Boca culinary team, led by  Executive Chef Sam Diab, to create the most diverse brunch menu in town, featuring food from High Tide Seafood Company, Calle Ocho, Chinatown Market, Grand Ole Nashville, Little Italy and fellow GR Restaurant Management Group location, Farm House Kitchen. You won't find the typical brunch fare here, things like bacon and eggs, pancakes and french toast, bagels and schmear — nope, none of it. There's New England-style seafood, including everything from raw bar staples to lobster rolls and seared tuna, and Asian favorites like veggie fried rice, Singapore noodles, spring rolls and sushi. Pace yourself though — there's plenty more to be had and multiple trips are highly encouraged.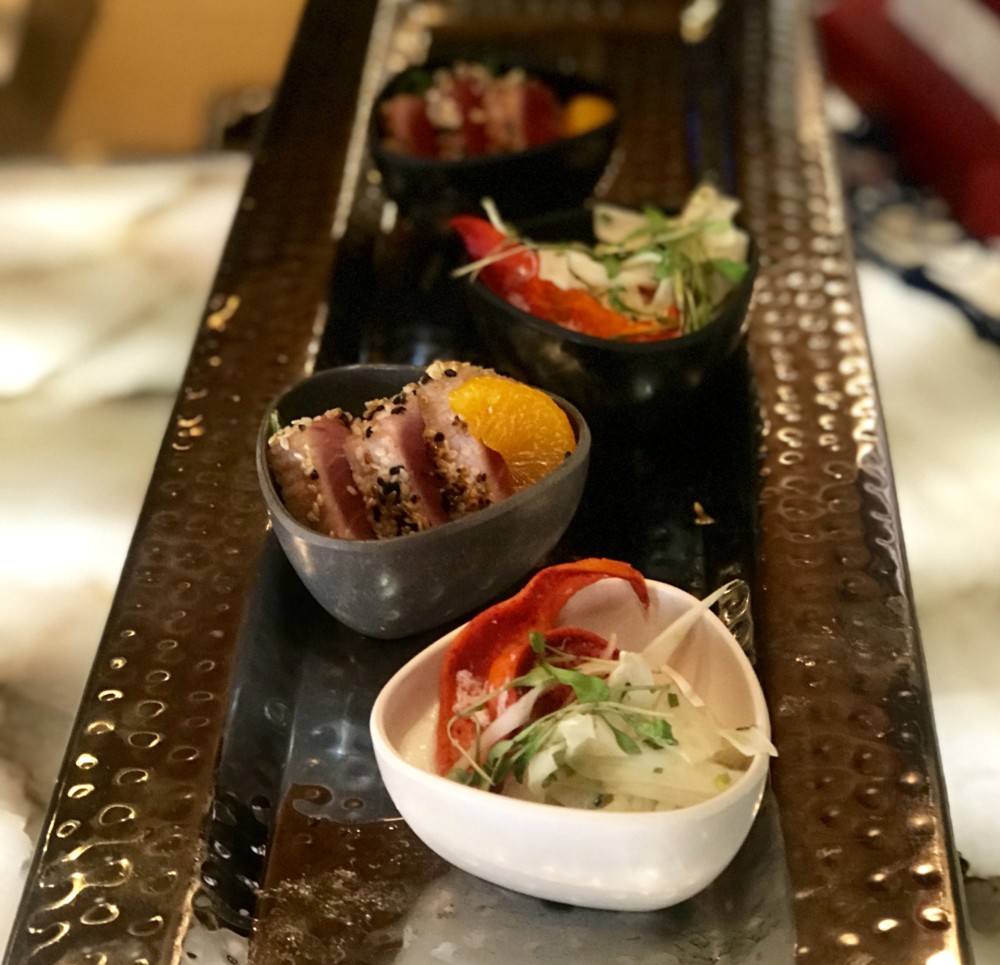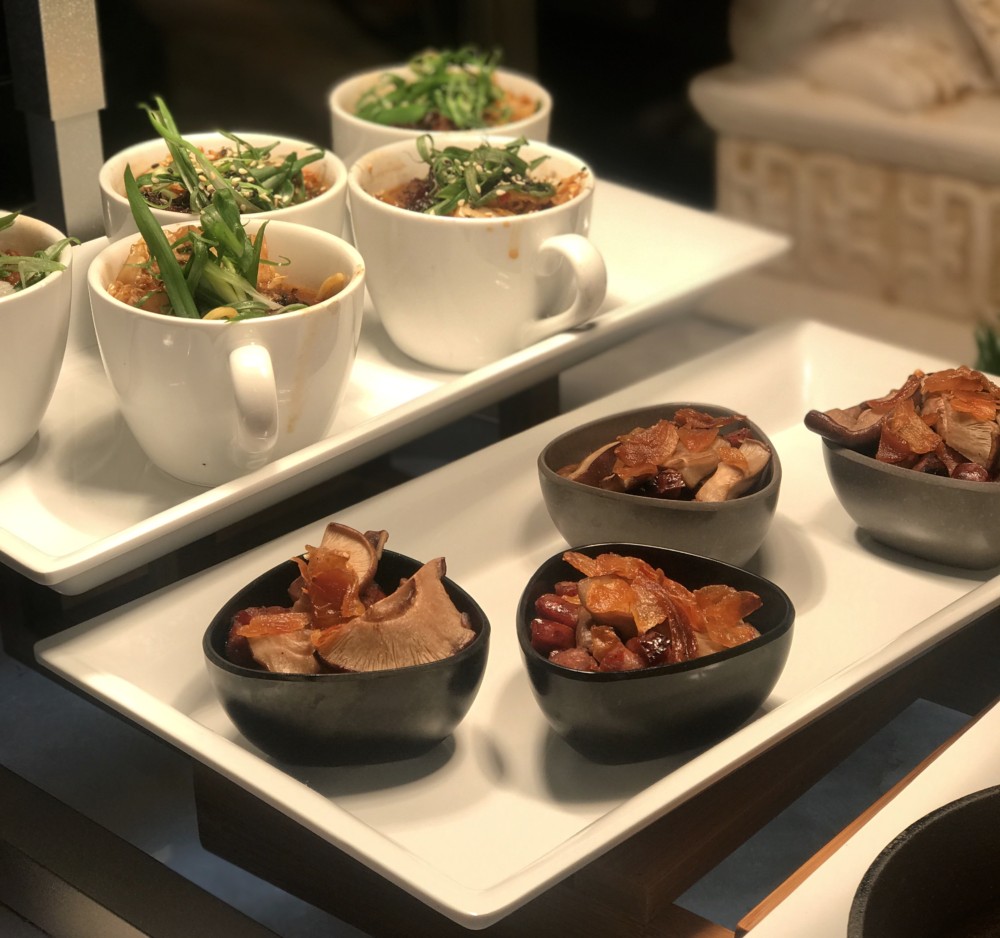 Moving on down the line, you'll find yourself in Italy, where the fare might seem a little heavy for brunch, but it can't hurt to have a taste, especially when you've got options like chicken parmesan and Sicilian-style pizza.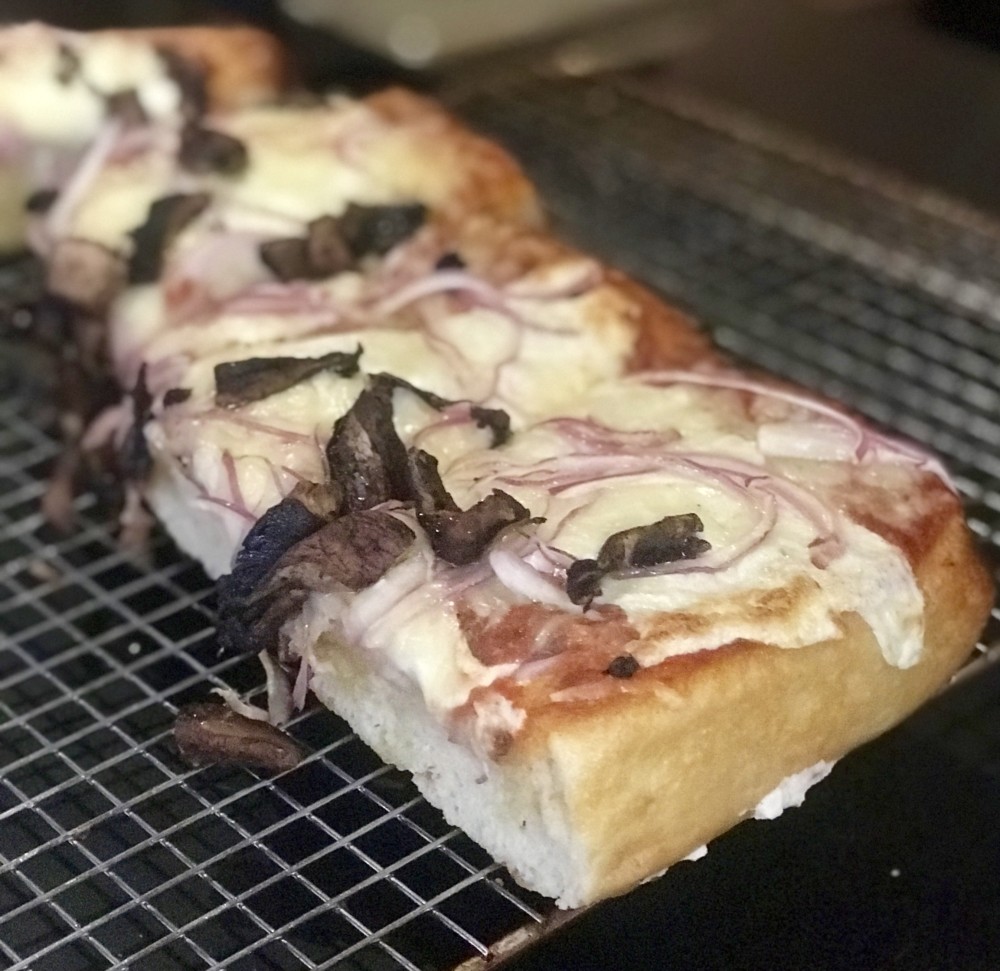 Latin street food is featured at the next station, with a strong taco game and enough chips and guac to make you want to order a margarita, or two. Then you come to a split in the road, so to speak, where you'll either be guided by your heart or your waistline. If you're into true Southern comfort food, look to the fried chicken, macaroni and cheese, and pickled vegetables. If you're looking for something on the lighter side, opt for Farm House Kitchen favorites like avocado toast, smoked salmon, and a refreshing cucumber and chickpea salad in a lemon-poppy seed vinaigrette.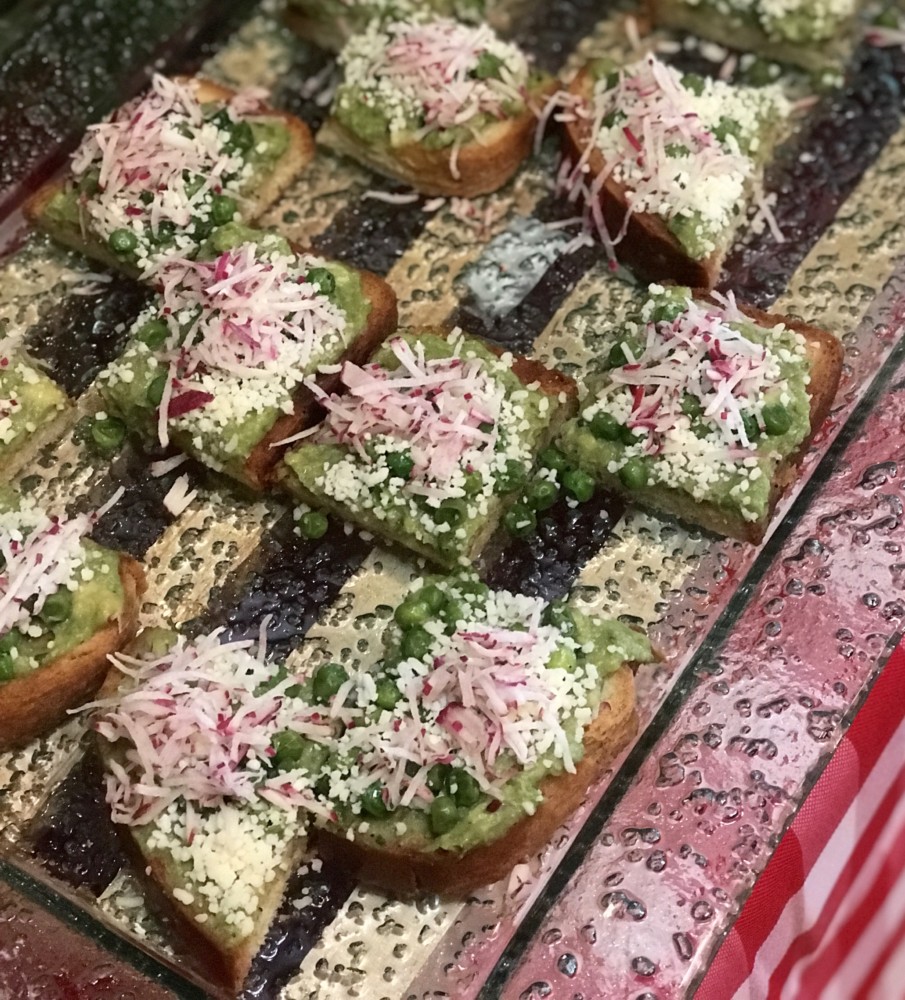 So, how's the food? Fan-freaking-tastic. As soon as I walked in, the seafood and Asian stations immediately caught my eye. This is definitely the MVP station, and it had my name written all over it. Thankfully, gluten-free soy sauce was available and there were plenty of gluten- and dairy-free options. That's what's so great about this brunch — there is seriously something for everyone!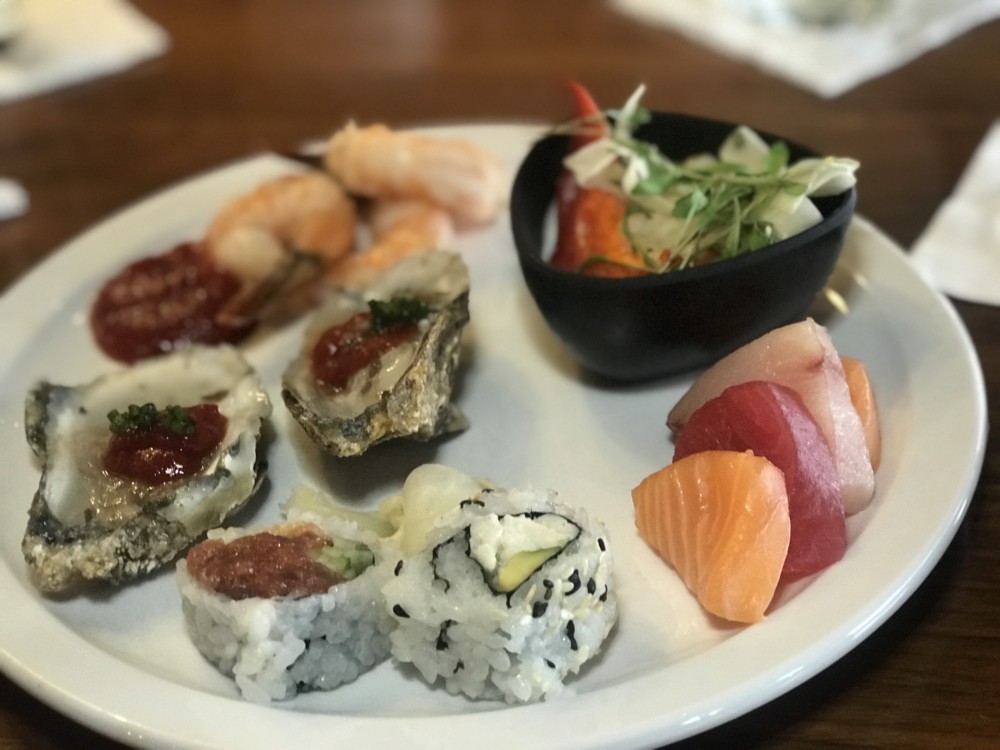 While most of my brunch fare that morning consisted of shrimp cocktail and sushi, I loved the watermelon salad over at the Grand Ole Nashville station too. You know I was eyeing that ooey, gooey mac and cheese too though. It looked so good!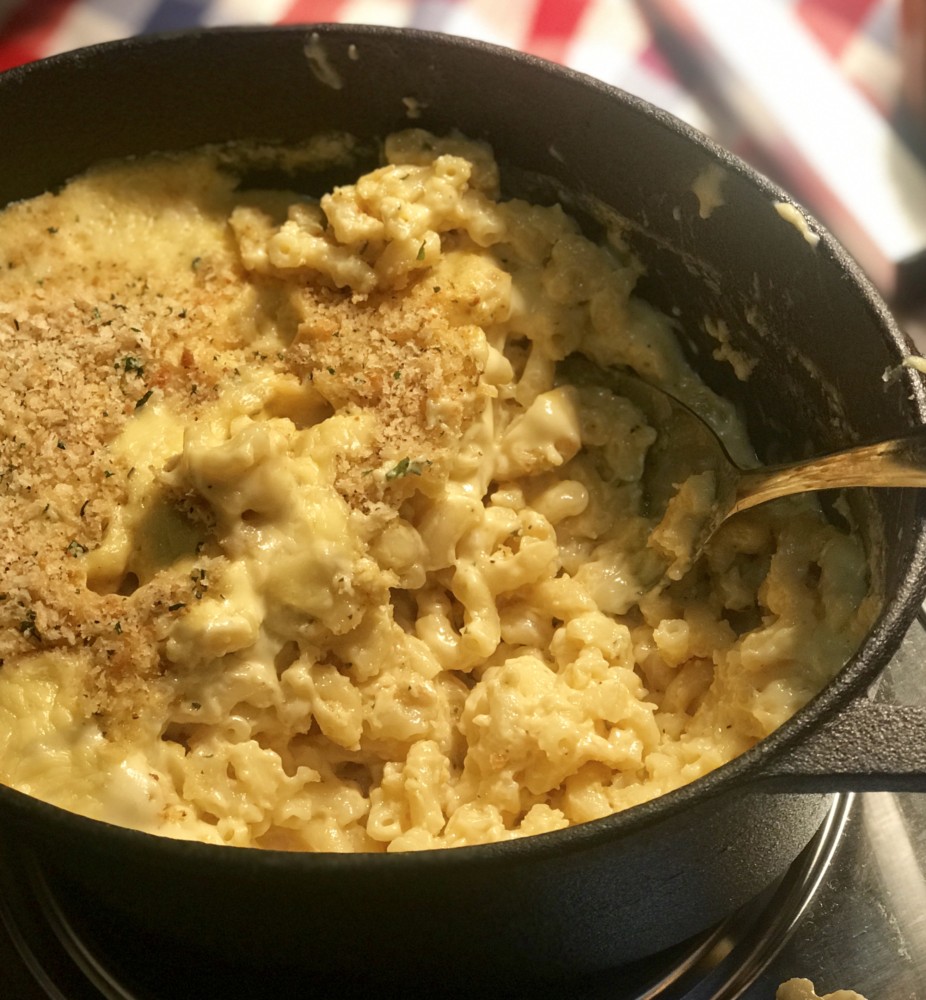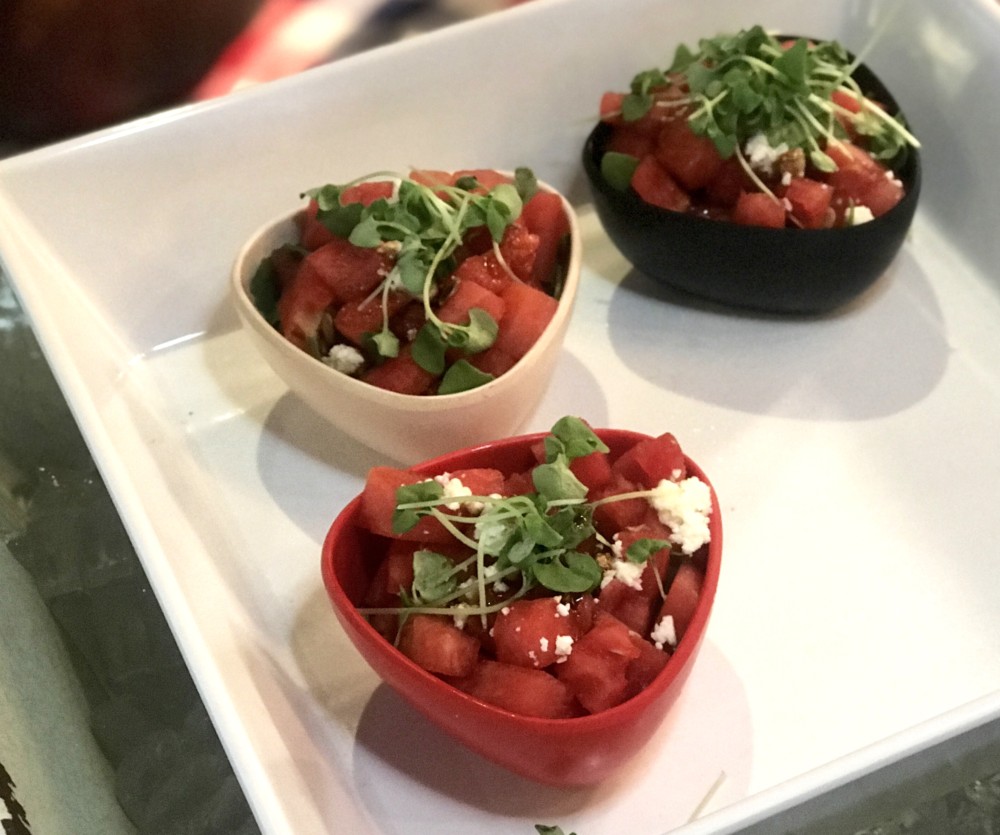 Whatever you do, make sure you save room for dessert. Even after you feel like you can't stuff anything more into that belly of yours, there's still a 3-tiered tower of tasty treats served to every table, featuring cookies, cakes, brownies and cupcakes made by Racks Pastry Chef, Adam Le Zotte. Everyone knows it's best to end a meal on a sweet note, and Racks makes sure that you do. The playful platter of house-made desserts is adorned with gummy bears and cotton candy, bringing out the little kid in all of us. It's a sight to be seen, that's for sure. While I couldn't indulge in these treats, I hope you'll head over to Racks this Sunday for brunch and do so for me!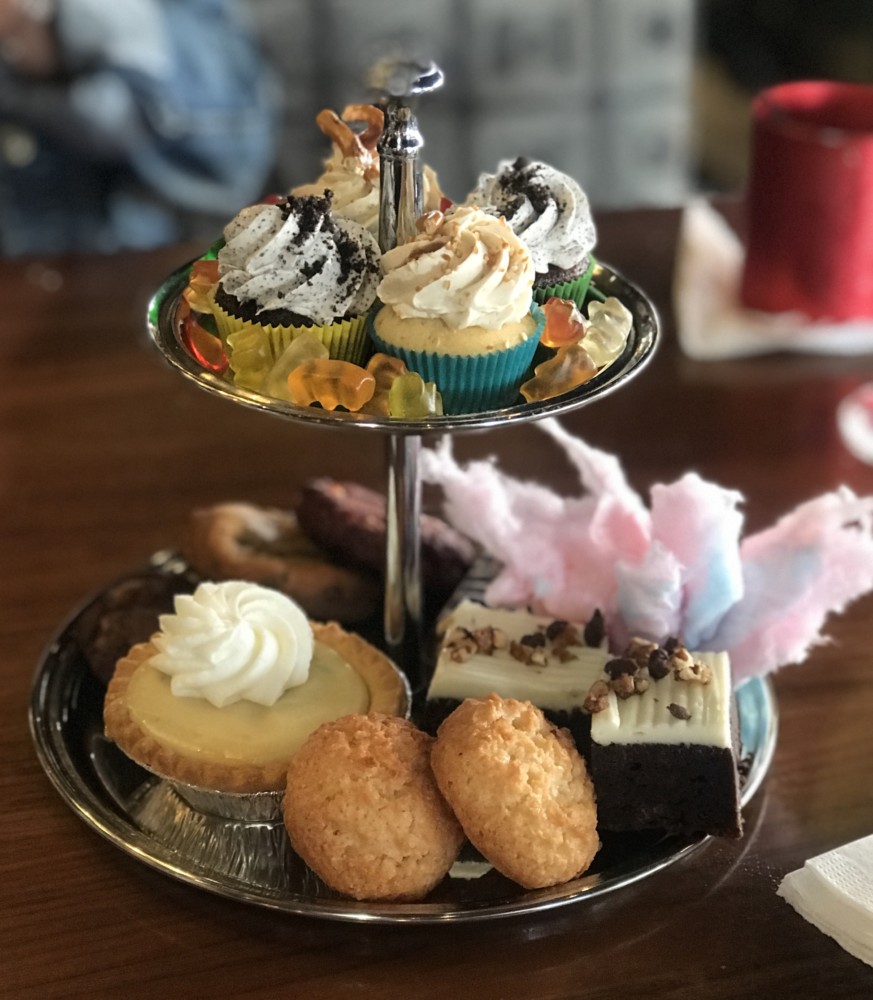 Besides, haven't you heard? Calories don't count when you're Sunday Brunching.
The Sunday Edition brunch officially launched on February 11th and has quickly caught steam, as everyone is eager to try something new and creative for Sunday Brunch. There's even a DJ spinning all day to enhance the experience. Brunch is served on Sundays from 11 a.m. to 3 p.m. and is $49 per person for the full, unlimited buffet experience. Cocktail pairings are available for $12 each, or order bottomless mimosas, bellinis and Voli305 Bloody Marys for $14. Reservations are highly recommended, and can be made at racksboca.com or by calling 561-395-1662.