This is the post you've all been waiting for. If you follow me on Facebook, Twitter, and Instagram you know where I was last week. And you know everything I ate, too. I was in the amazing city of New Orleans, a mecca of some of the best food, art and culture in the country. I attended Entrepreneur Magazine's Growth Conference with my friend Kait, which was held at the New Orleans Convention Center. This was one inspiring, motivating, and captivating conference. Every single person there is working hard to make it big doing what they love, and not succumbing to the pressure of working for big corporations where you are just another number. We all live by the mantra that pursuing your passion and believing in yourself will pay off in the end.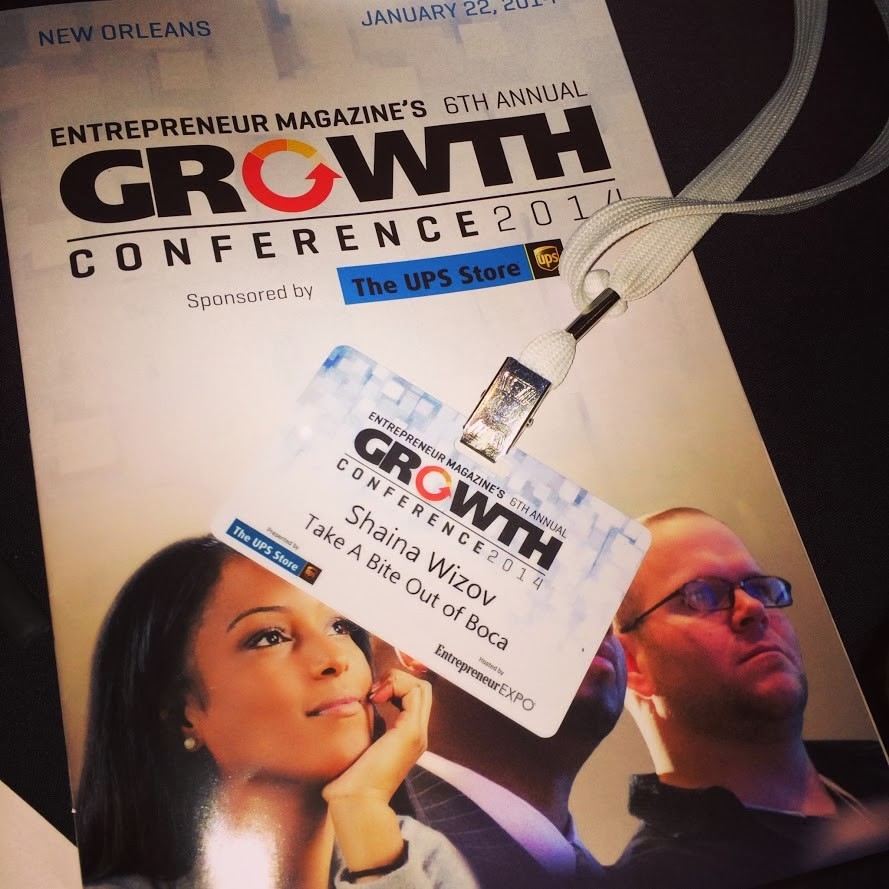 The keynote speech was given by Erik Wahl, a graffiti artist with a background in business. Erik painted brilliant pieces of artwork right on stage in front of us. He doesn't sell his art; instead, he hides each painting somewhere in a city and posts clues on Facebook. Whoever finds it gets to keep it!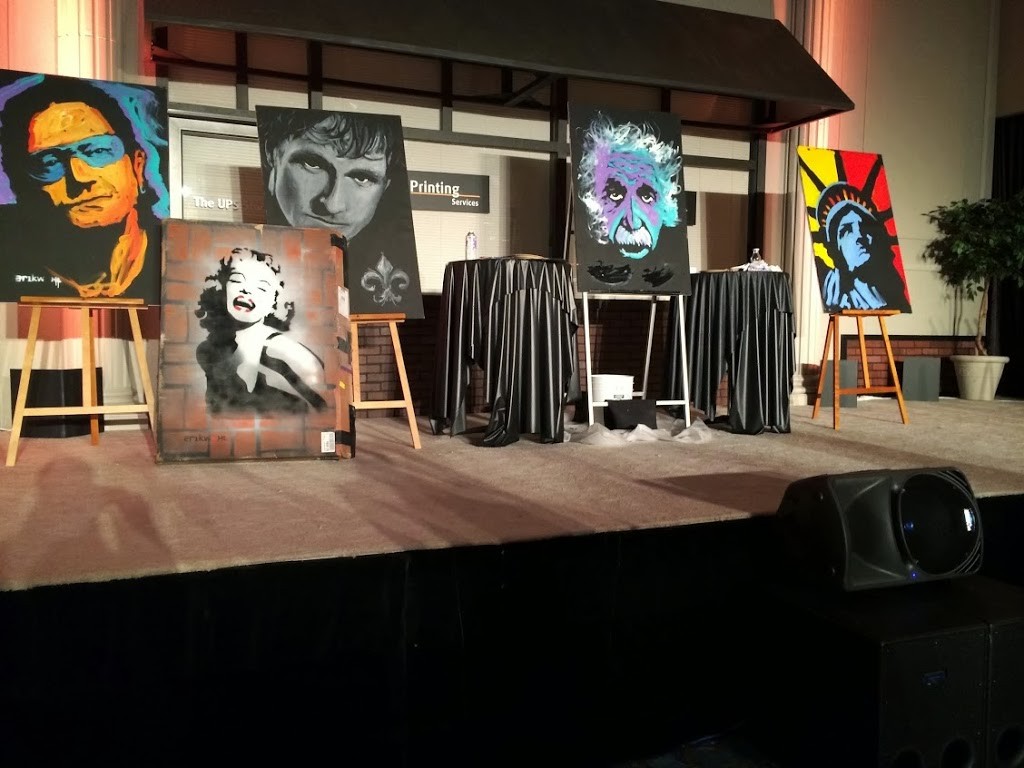 The main things I took away from Erik's inspirational presentation were to:
1) Blur the line between professional and personal. It's okay to show emotion; that is where your ideas will present themselves.
2) Find your inner child and open up that creative spirit that allows you to explore and differentiate yourself from others.
3) Focus. Commit. Adapt. Dream big, and don't be afraid to take action!
Throughout the day, we attended breakout sessions all about different ways of improving your business or skill. I attended the ones on Brand Strategy, Social Media Marketing, and a panel discussion called Failure Fest. Turns out, some of the most successful entrepreneurs have made some pretty epic failures in the past. The conference was extremely rewarding in more ways than one, and I'm very glad I went, but let's be real for a second; I totally came to New Orleans for the food!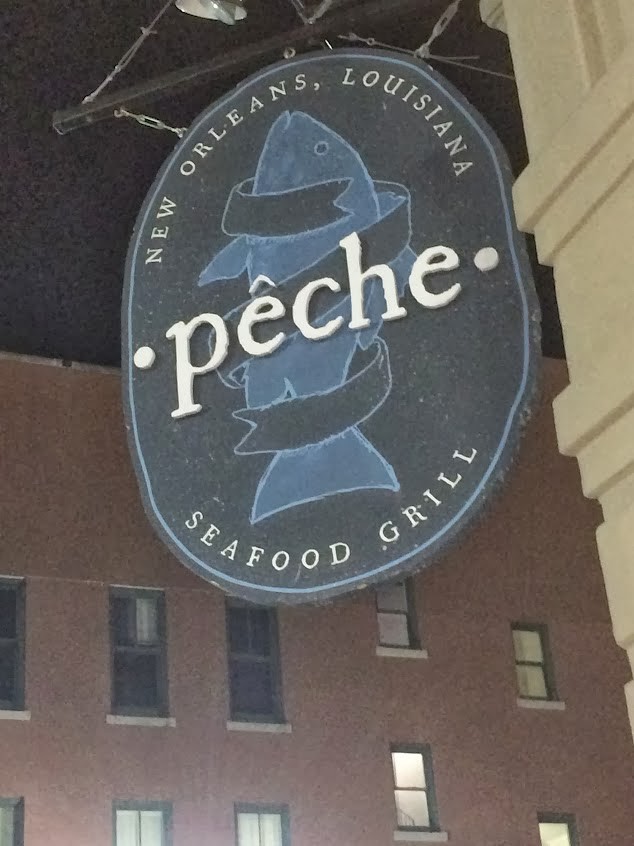 Night #1: We had a late afternoon flight, so we didn't get to our hotel in NOLA until about 8:30pm. We were staying right in the Warehouse District, which kind of reminded me a little of Philly in a way. We didn't waste any time and headed straight out for some good food and drinks! First stop was w.i.n.o, a self-serve wine tasting bar. How freaking cool is that! You give them cash or a credit card and in return they give you a tasting card. You can walk around and try as many different wines as you want, opting for a 1 oz, 2 oz, or 4 oz pour. You insert the card, pick your pour, and drink up! When you're done, you bring back the card and it shows how much you owe. Whoever came up with this idea is a pure genius. After getting our fill of Riesling and Sauvignon Blanc, we were ready for some grub! We went to James Beard Award Winning Chefs Donald Link and Stephen Stryjewski's restaurant, Peche Seafood Grill. For someone like me, who thrives on good seafood, this was the perfect choice for my first NOLA meal. Kait and I both had a bowl of the seafood gumbo (loved the heat in this dish!) and shared the fried Brussels sprouts with chili vinegar (my love affair with Brussels is even more ignited), and the curried mussels and potatoes (an intense and flavorful broth that will make you want to slurp up the entire bowl). I would 100% go back to Peche when I return to New Orleans. That may happen soon; my mom is now obsessed with the idea of going. Maybe a mother-daughter trip is in the works?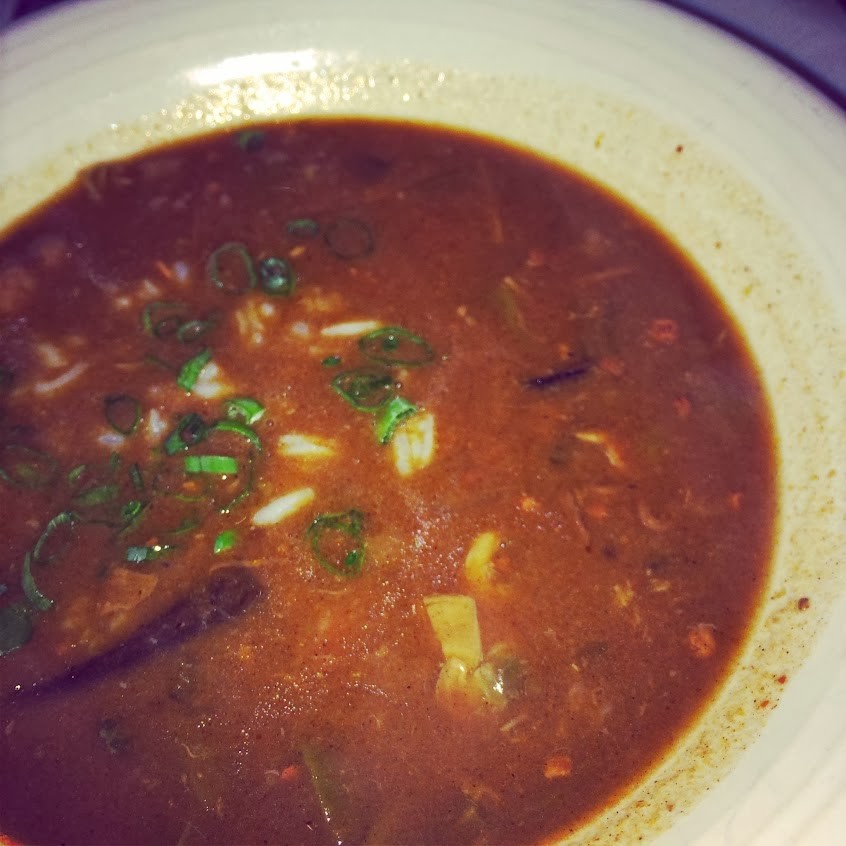 Night #2: This was conference day, so we were occupied all morning and afternoon. After Cocktail Hour at the Convention Center, we decided tonight was the night for oysters. Or rather, I decided that. Kait doesn't eat them (gasp!). We only wanted the best, and all signs pointed to Drago's where they are known for their chargrilled oysters. I also wanted to have a New Orleans staple cocktail, and our waitress suggested a Mint Julep. It tasted a little like a mojito, or the Sweet Tea Cocktails that Kait and I had a few weeks ago, but better. Because, well, it's bourbon. We shared an order of the Crabmeat Au Gratin Dip. I had the Shrimp and Corn Bisque and of course got an order of those legendary chargrilled oysters. Nothing would have made me happier than being able to stuff a suitcase full of oysters to bring home with me. My mouth will never be the same.



We headed to Pat O'Brien's after dinner to watch the dueling piano show and get Hurricanes. Um, I'm not sure why this is like the NOLA drink. It's absolutely disgusting. Way too sugary and just not good at all. At least I can say I tried it, but I will never drink that again. The rest of the night is a total blur as we hit up Bourbon Street and stopped at lots of different bars along the way. It was fun to see what NOLA night life is all about. A little crazy, but hey, we all need a little crazy in our lives every now and then! 😉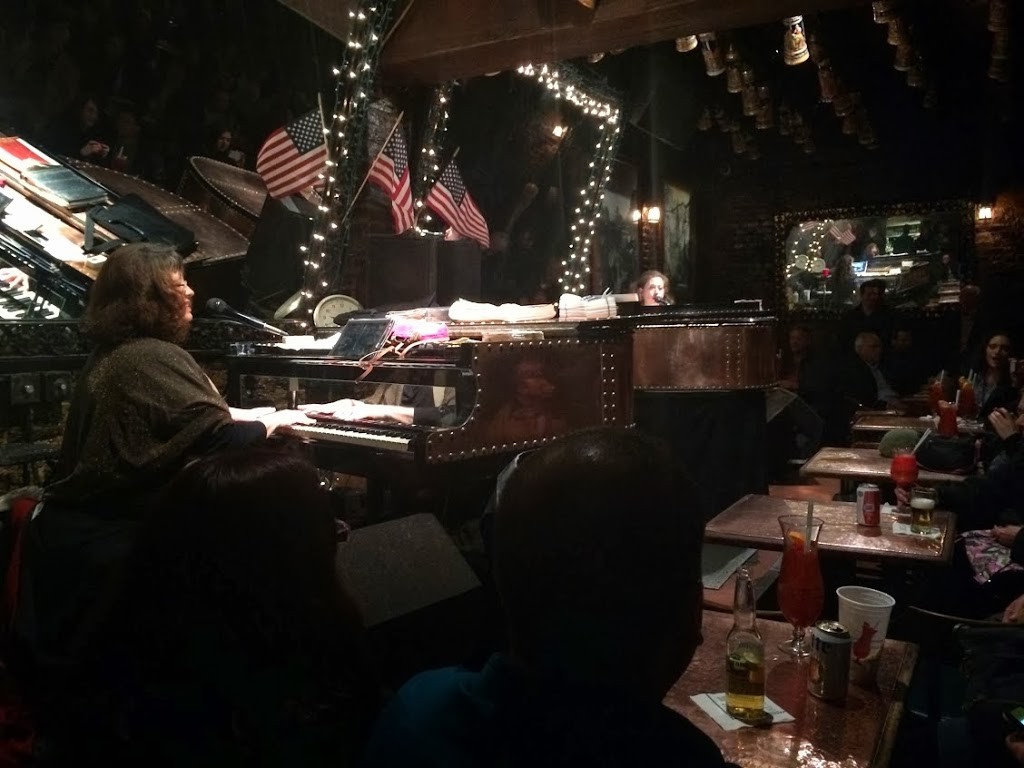 Day#3: Today was French Quarter day! But first we had to make a pit stop to a restaurant owned by Kait's family-friend, City Greens. This place is all about fresh ingredients and "farm-to-fork" food. Great place; it would actually fit in really well down here in Boca. I couldn't wait to get my hands on some beignets at Café du Monde! Fried doughnuts and way too much powdered sugar…Breakfast of champions!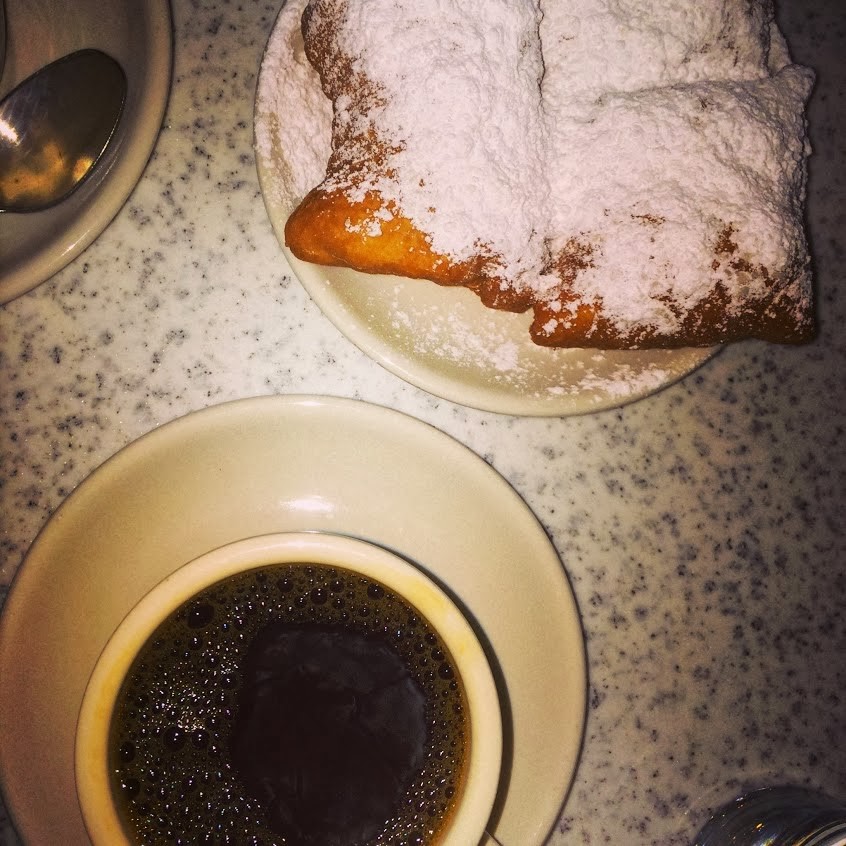 We walked around the French Market, picking up a few knick-knacks along the way, and taking in all the great local artwork. Kait took me on a tour of Magazine Street and uptown as well, so I got to see how the other half lives. The homes are exactly what you would expect in a Southern town: classically beautiful architecture, a little bit old-fashioned with a modern twist. It was cool to see all the different sections of the city and see how diverse it really is.

Night #3: Kait and I thought that we should make our last night in NOLA a special one with a nice dinner by none other than one of New Orlean's own, Emeril Lagasse. Our hotel was literally a block from Emeril's so it was really a no-brainer since we had an early flight and really didn't want to go far or be out late. The reviews all raved about two items: BBQ Shrimp and Banana Cream Pie. So naturally, I had to have both of them. Kait and I shared the shrimp (a sweet and tangy BBQ sauce that hits your taste buds in all the right places) and each ordered two other appetizers to make a meal. I'm not a fan of one-note meals; I always like to try a few different things. I got the Arugula, Endive and Radicchio salad with blue cheese, spiced walnuts and a walnut vinaigrette (a crisp and refreshing salad that was a nice palate cleanser between my other dishes) and the Fresh Angel Hair Pasta with crawfish, smoked mushrooms, tomatoes, tarragon and parmesan (I might as well have licked my plate…it was spotless after I inhaled all this incredible mix of flavors and textures). Kait had the soup of the day and the Homemade Andouille and Boudin Sauces with collard greens, onions, whole grain mustard and house-made Worcestershire sauce. This season of Top Chef takes place in New Orleans, and ironically on the last episode Emeril took the finalists to his restaurant and served them exactly the same meal that I ate (the shrimp and pasta)! I guess I made good choices. For dessert, I obviously got the Banana Cream Pie (thick graham cracker crust, huge slices of banana and a rich, creamy filling that had me swooning from start to finish). Kait had the Chocolate Peanut Butter Pie (a velvety smooth mix of chocolate and peanut butter and decadent Oreo cookie crust).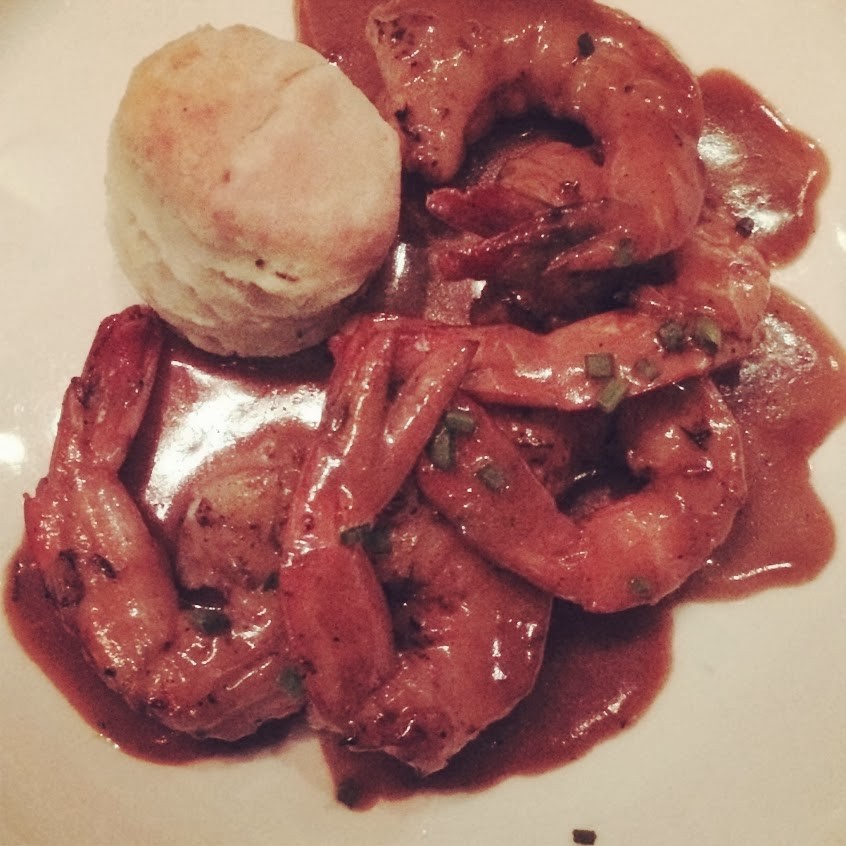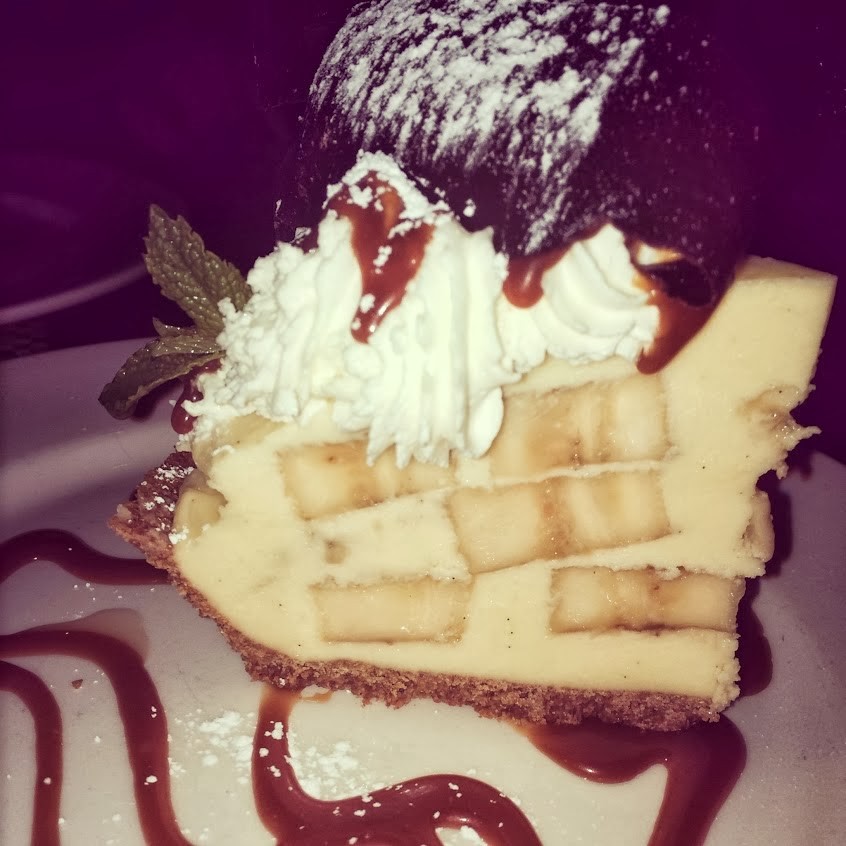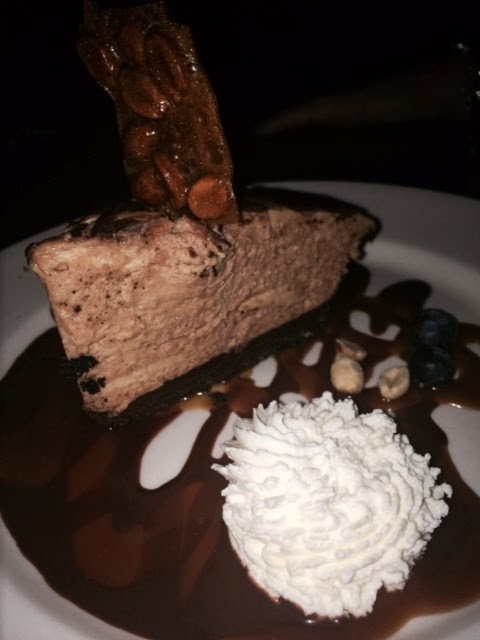 Suffice it to say, we both left Emeril's with a bit of a buzz, and not just from the wine! We were oozing with delight after the picture-perfect ending to a truly enjoyable trip.