Never miss a bite! Sign up here to receive new recipes and reviews straight to your inbox.
Disclosure: This is a sponsored post by Reclaim Wellness Acupuncture and Functional Medicine. All service and health information has been provided by the sponsor. Mention Take A Bite Out of Boca when booking your new patient appointment to receive special pricing on your initial consult and first four treatments.
Reclaim Wellness For Your Acupuncture, Functional Medicine and Holistic Healthcare Needs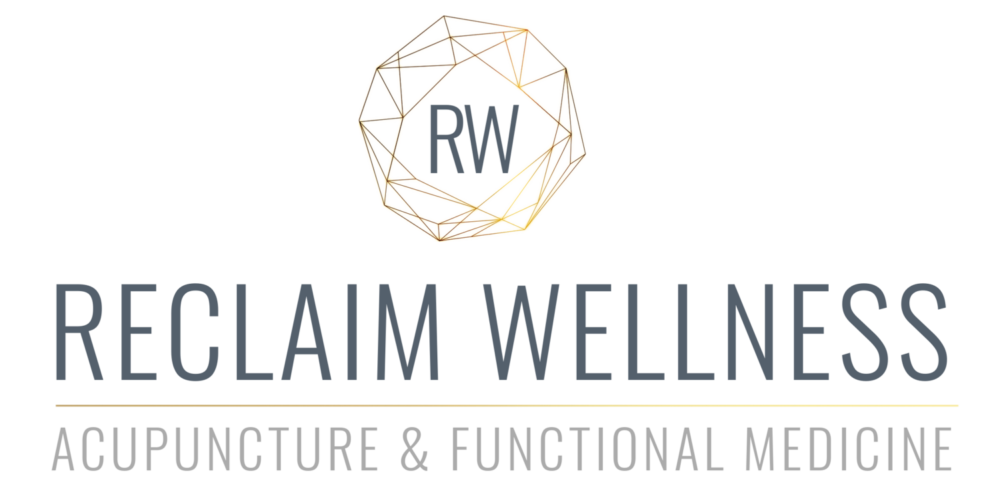 Reclaim Wellness, now open in Boynton Beach, is the place to go for holistic healthcare in Palm Beach County. Services include traditional acupuncture and facial acupuncture, massage therapy, hypnotherapy, functional medicine, nutritional counseling, and many other holistic primary care services.
HOW ACUPUNCTURE HAS HELPED ME
I had my first acupuncture treatment about three years ago, in an attempt to relieve a lot of anxiety I was feeling at the time, and in hopes that it could treat the digestion issues I was having too. In fact, it was at this particular practice that I met with a nutritionist and discovered my legitimate food intolerances and sensitivities through the blood work she ordered for me. It's also where I learned about the holistic approach to health, called functional medicine.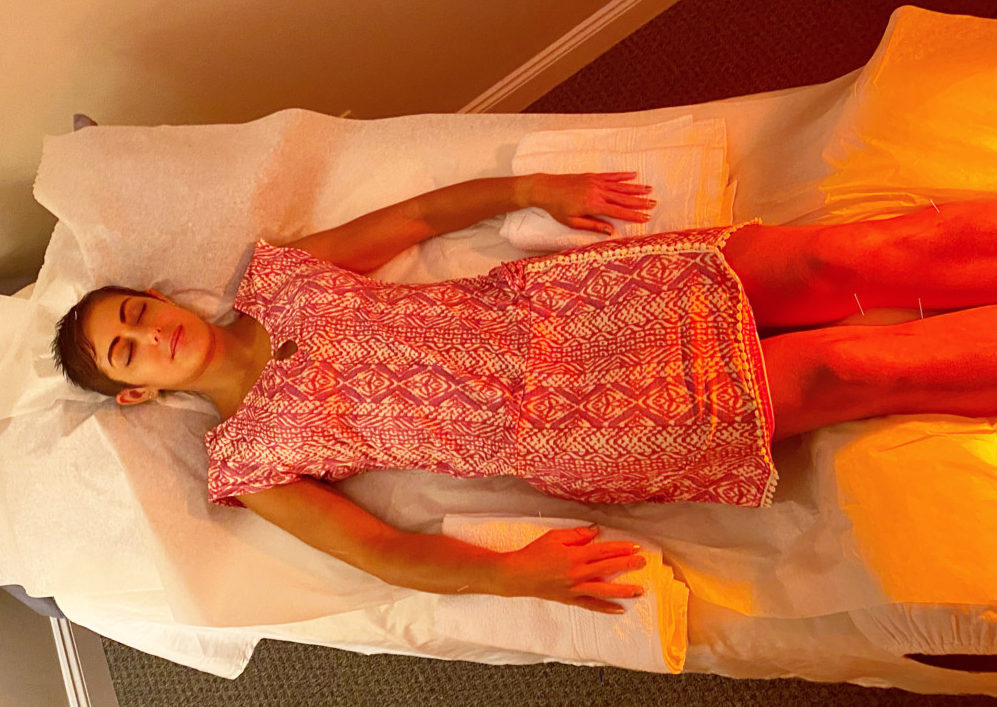 Fast forward to now and I am still a firm believer in the power of acupuncture and functional medicine. If you aren't familiar with acupuncture, it is a 5,000 year old healing system that involves inserting sterile, hair-fine stainless steel needles into specific points in the body to stimulate energy, strengthen the organ systems, and relieve symptoms of disease.
At the newly opened Reclaim Wellness, owner Harmony Brown, AP, L.Ac, CFMP, incorporates a unique blend of Acupuncture, Chinese Medicine, Functional Medicine, Holistic Nutrition, Meditation and other holistic therapies to support whole-person wellness. It's not just about providing patients with a relaxing and stimulating treatment at Reclaim Wellness — it's also about providing a wealth of knowledge and education that can be used to enhance quality of life even after leaving the treatment.
Harmony is an Acupuncture Physician, Certified Functional Medicine Practitioner, Meditation Instructor, and a Wellness Coach. She is joined by Lauren Reese, AP, L.Ac, CFMP,  who is also an Acupuncture Physician and Certified Functional Medicine Practitioner. You can read more about their accolades, licenses and certifications here.
I've known both of these ladies now for quite a while, and they have become true friends. When I walk into their office to get a treatment, I feel calm and comfortable. I know that if I'm having a "bad stomach" day, if I'm feeling anxious about something, extra sore from working out, or having any other complications, I'll feel relaxed, rejuvenated, and restored after my acupuncture treatment.
ACUPUNCTURE DOESN'T HURT!
I have learned a lot about my body and the way it functions through Harmony, Lauren, and my acupuncture treatments in general. Contrary to what some people might think, those little needles do not hurt. Yes, sometimes they will feel "sticky," but this usually happens when the needle is inserted into the area that you are being treated for — so really, if you feel that slight pressure from the needle when it's first put in, it's doing its job!
If you do experience that feeling though, say something! Your acupuncturist will adjust the needle so that it relieves the tension or pressure you feel, but it is still doing the work.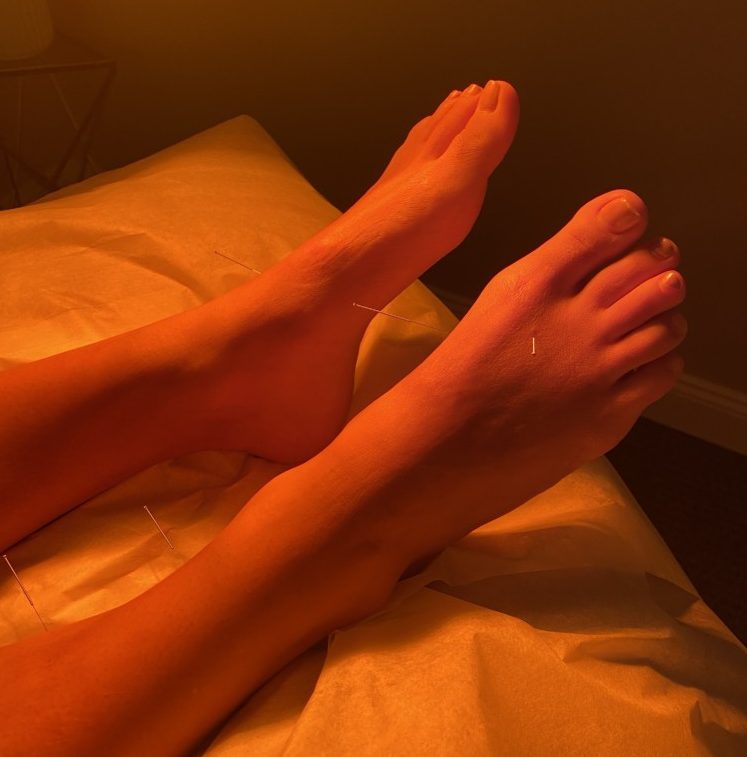 Acupuncture is used to treat a wide variety of physical, mental, and emotional conditions such as PMS, digestive issues, hormonal imbalances, pain, anxiety, stress, regular infections and colds, metabolic disorders, thyroid issues, or chronic illnesses of any kind. It is a totally safe, natural therapy with very little side effects, such as minor bruising, but that isn't something I have ever experienced.
SCHEDULE AN APPOINTMENT AT RECLAIM WELLNESS
Now, more than ever, it's important for us to take our health and wellness seriously. If you are experiencing any health concerns and are considering acupuncture treatment, contact Reclaim Wellness today to schedule a consultation. During that initial consult, a full health history exam will be taken so that Harmony can properly diagnosis your current state of health and create a personalized treatment program just for you.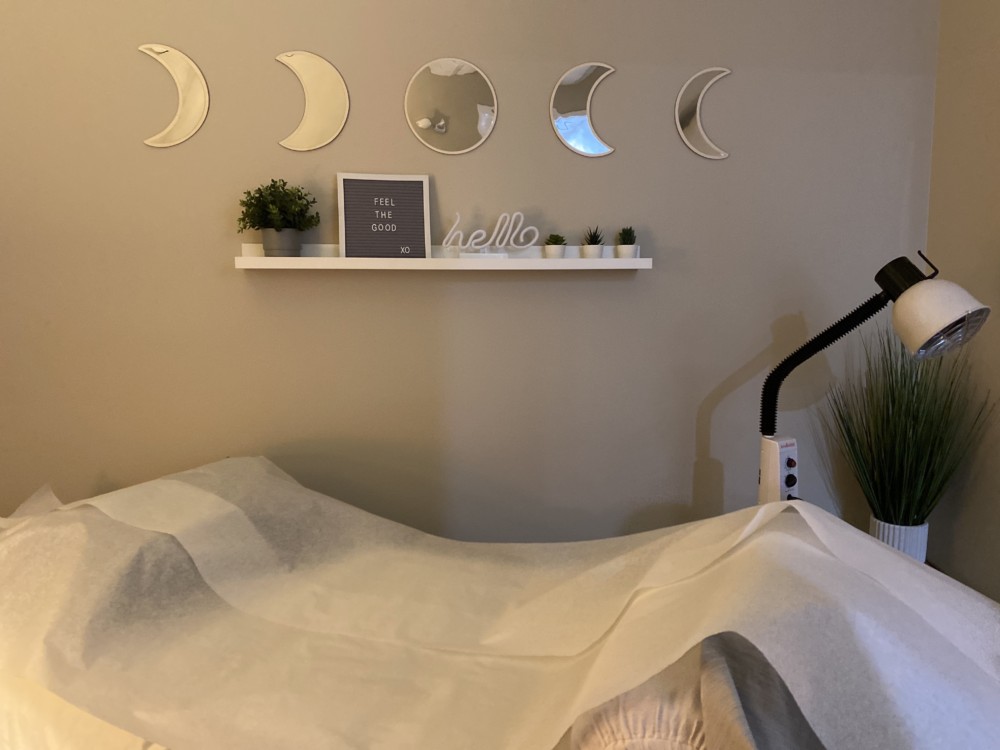 Mention Take A Bite Out of Boca when booking your new patient appointment to receive a special price of $100 for your initial consultation (regularly $175) and $15 off your first four visits (regularly $85).
Reclaim Wellness is located at 1501 Corporate Drive, Suite 270, in Boynton Beach. The practice is open Monday, Tuesday, and Thursday from 9am-8pm, Wednesday from 9am-6pm, Friday from 9am-4pm, Saturday from 9am-2pm, and closed on Sunday. Follow on Instagram and Facebook for updates and informational posts.