Never miss a bite! Sign up here to receive new recipes and reviews straight to your inbox.
Disclosure: I was invited to dine as a guest of Fit Foodz Cafe for a Ripe menu tasting and received a complimentary meal in exchange for this post. As always, all opinions are 100% my own.
Over the past few years, West Delray has built itself up with more than just gated communities — more and more shopping centers have begun sprouting up on every corner. If you've been out west recently, around the Delray Marketplace, you may have noticed a lot of construction going on. Pretty soon, there will be a plaza there — and you'll be able to grab healthy, on-the-go eats from a new fast-casual spot called Ripe.
Ripe is the sister restaurant to popular West Boca Fit Foodz Cafe, known for its $8/meal delivery service and healthy spin on classic comfort food. Fit Foodz Cafe owner, Susan Klein, has had this idea for quite some time, and she is excited to finally see it all come to fruition.
Ripe promises fresh ingredients, bold flavor, and creative dishes. While Ripe will still hold onto that same fresh concept of healthy eating that Fit Foodz embodies, the menu will be a little bit different, featuring things like cauliflower bread grilled cheese, turkey and veggie burgers with tostones or sticky rice buns, and vegan chicken nuggets. The menu will be extremely gluten-free and vegan friendly, and especially appealing to people who like to take out their meals.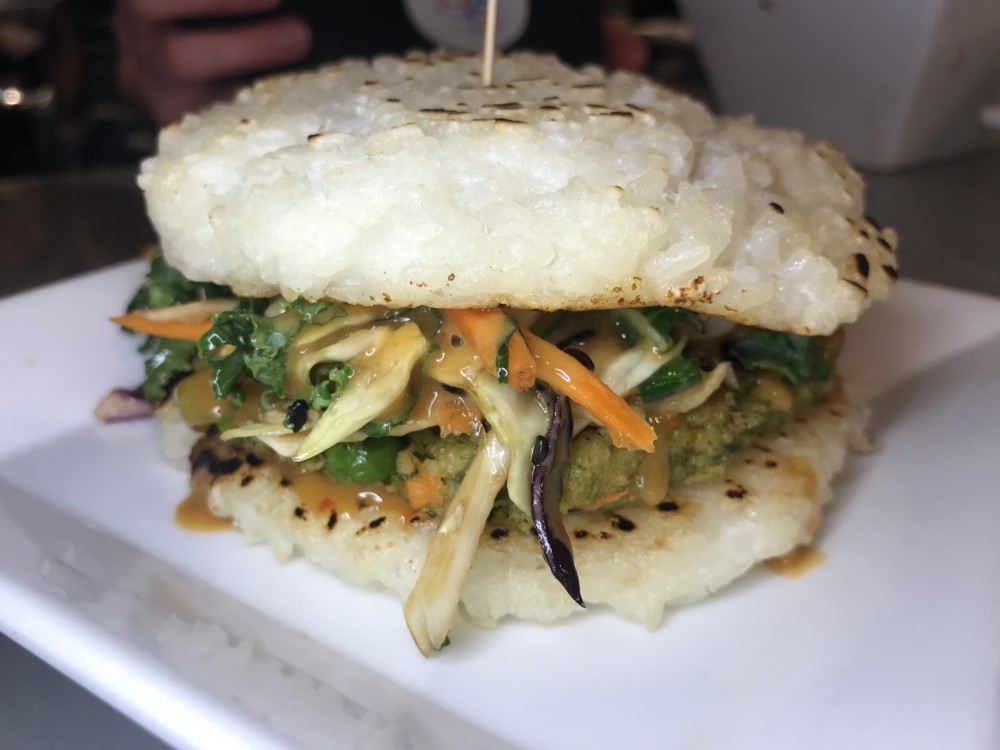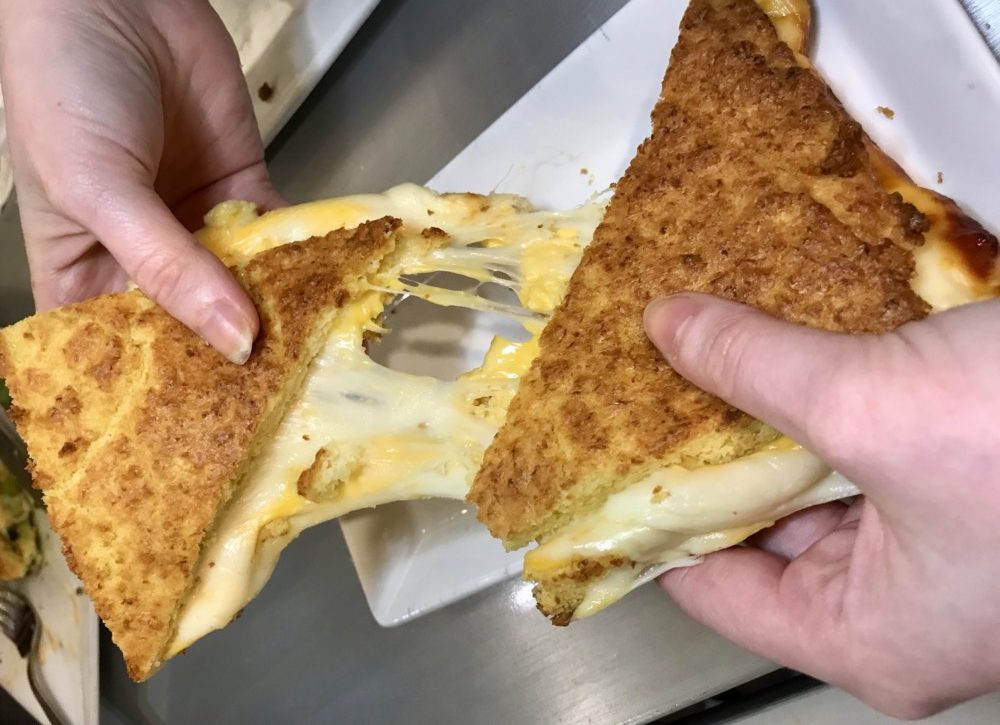 Susan's own personal weight loss and fitness journey is what sparked her to start Fit Foodz Cafe in the first place, a little over seven years ago — before any of these other healthy restaurant concepts even starting popping up all over South Florida. Although she now finds herself competing with a lot of other restaurants, Fit Foodz and Ripe have menus that stand out. That's because Susan's whole inspiration is her love of food. You can be fit and healthy and still love to eat. She loves comforting dishes like spaghetti bolognese and a good burger, and figured out a way to make the foods she loves in a healthier, more wholesome way.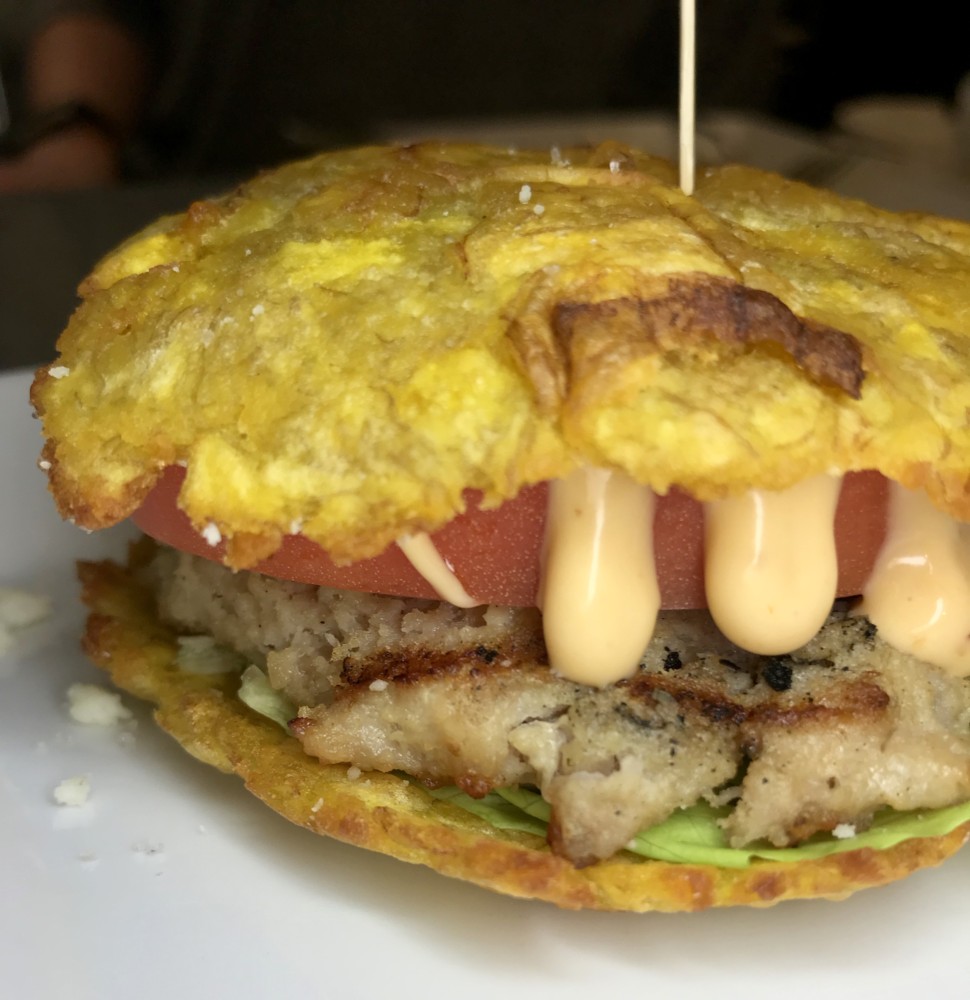 Fit Foodz customers who travel from Delray will be happy to hear that Ripe is slated to open this spring. Some of the standout items to look forward to include the beef taco avocado bowl, with chopped tomatoes, fire-roasted corn and a chipotle drizzle, and the maple-bacon Brussels sprouts that uses turkey bacon instead of pork. You may think you're sick of the Brussels sprouts trend, but these will change your mind — Susan makes sure of that. Fried Brussels are a thing of the past — all this preparation does is crisp 'em up so much that the flavor is practically gone. These Brussels are roasted in the oven, which brings out their natural sweetness and adds just the right amount of texture — not to mention, it's much healthier.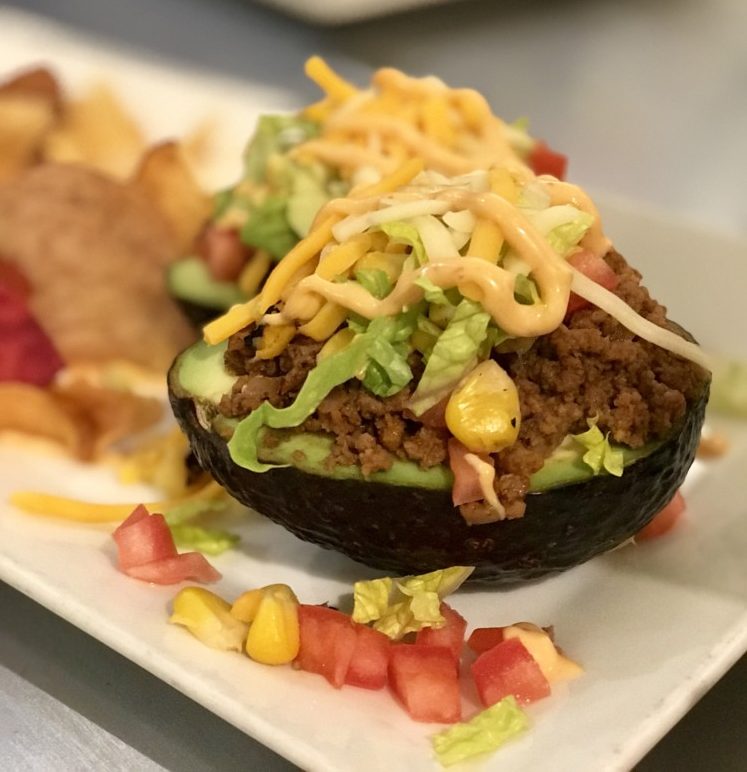 Another dish that Susan makes both better for you and better tasting is pizza. These "pizzettes" feature either a cauliflower crust base or chicken. Yes, a protein-packed pizza "crust" made out of chicken. That's what I mean when I say Susan has really taken things out of the box with the menu at Ripe. You can expect to see cauliflower and chicken crust versions of traditional Hawaiian and Tuscan pizzas, with healthier toppings like turkey bacon and skim milk mozzarella, and lots and lots of veggies.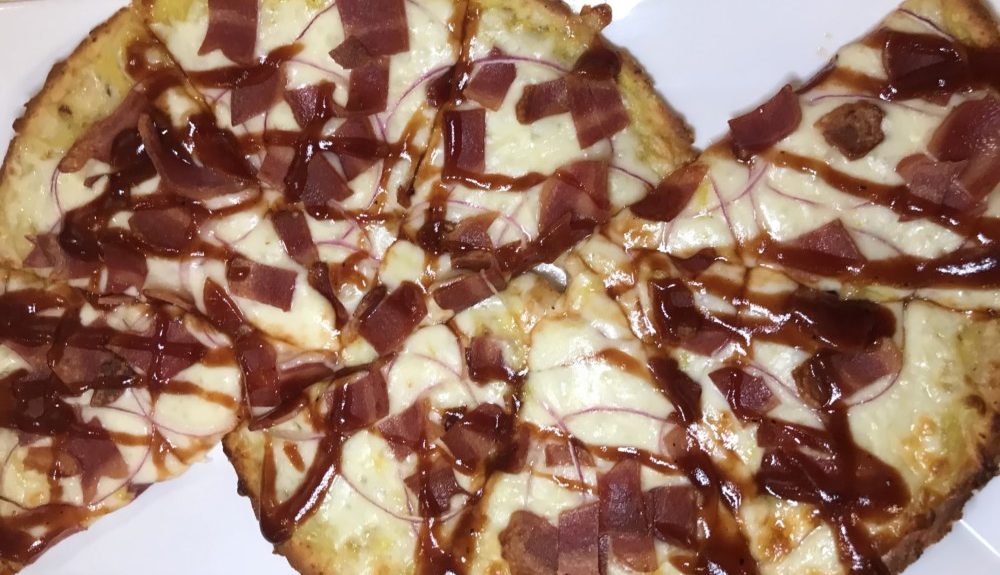 I cannot wait for Ripe to open its doors in Delray — and I bet after reading this, you feel the same way.
Ripe will open in spring 2019 at 15084 Lyons Road, suite 750 in Delray Beach. The restaurant will be open for lunch and dinner, and will also offer take-out and catering options. Outdoor seating will be available. For more information and to stay up-to-date on the opening, make sure to follow them on Facebook and Instagram.