There's something about eating a salad during the winter that just seems weird to me. It's like summer here now (the weather is finally back to being warm and sunny) so salads should be a-okay in Florida any time of year. I guess I'm trying to sympathize with the rest of the world suffering from zero-degree weather and snow storm after snow storm when I say that no one wants to eat something cold when it's freezing outside. Instead, you want soup; you want chili; you want a hot, steaming plate of something.

Instead of the typical cold, raw salad, I tossed my veggies with some aged balsamic and olive oil, seasoned 'em with some garlic powder and popped it in the oven to roast for about 20 minutes. I used a mix of mushrooms, carrots, red and yellow bell peppers and asparagus. I also added in some small russet potatoes to give the salad some heartiness. Once the veggies and potatoes were roasted to perfection, I tossed them with mixed greens and feta cheese and called it a day! How's that for a quick and easy dinner? You'll never think of salad the same way again!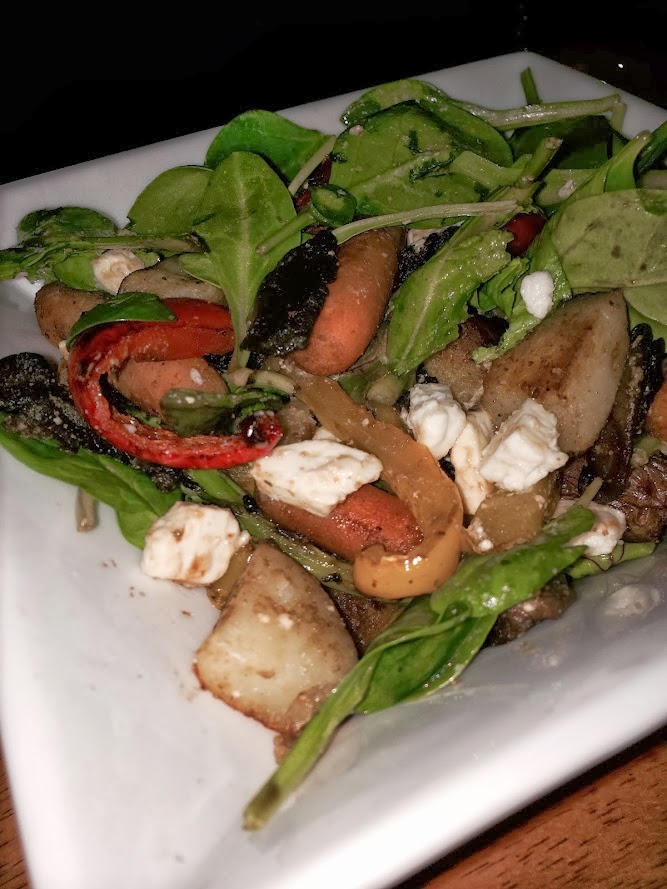 Roasted Vegetable & Potato Salad
Makes 1 serving

1/4 red bell pepper, cut into strips
1/4 yellow bell pepper, cut into strips
1/2 cup sliced mushrooms
6-8 baby carrots
2-3 small russet potatoes, medium diced
3 tbsp aged balsamic vinegar
1 tbsp olive oil
1 tsp garlic powder
1 cup mixed greens
1/4 cup feta cheese

Preheat the oven to 425 degrees.

Combine veggies and potatoes in a bowl and toss with 2 tbsp of the balsamic vinegar and olive oil. Roast in the oven for 20 minutes.

Once the veggies are cooked to your liking, toss with mixed greens and mix in 1 tbsp of balsamic. Top with feta cheese.