Never miss a bite! Sign up here to receive new recipes and reviews straight to your inbox.
Disclosure: I was invited to dine as a guest of Rocco's Tacos Delray Beach. No monetary compensation has been received for this post. As always, all opinions are 100% my own.
Popular South Florida Mexican restaurant, Rocco's Tacos & Tequila Bar has recently launched a brand new daily happy hour featuring $2 beers, appetizers and tacos, $3 glasses of wine, $5 margaritas and more at all five of its locations in Delray Beach, Boca Raton, Fort Lauderdale, West Palm Beach and Palm Beach Gardens.
When you think of tacos and tequila in South Florida, Rocco's is probably one of the first places that comes to mind. There is definitely no shortage of Mexican restaurants in the area though, so how does one stand out from all of the other options? Rocco's Tacos has always been known for its tableside guacamole, made from scratch by each server according to their customers' preference for mild, medium, or hot, served with Rocco's signature spiced tortilla chips, but now it might get a reputation for something else — a killer happy hour.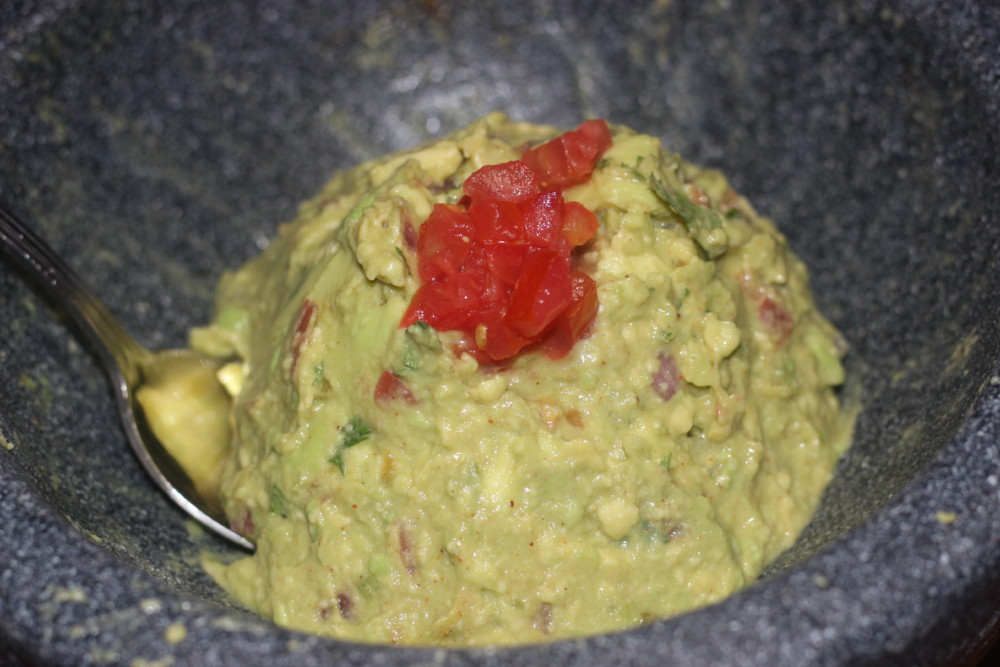 Guests can now dig into their favorite tacos — pollo, conchinitas anchiote, carne molida and vegan mushroom — for only $2 every single day of the week from 4-7pm (at the bar only). If tacos aren't your thing (blasphemy!), no worries. You can feast on $2 appetizers like the Austin queso, house-made chips and salsa, and empanadas. Wash it all down with $2 bottles of beer, $3 glasses of house wine, $4 drafts and $5 cocktails, including five different kinds of margaritas. Feeling fancy? During happy hour, bottles of Veuve Clicquot are only $50! Oh, and if you like your happy hour late-night-style, the Delray Beach and Fort Lauderdale locations both offer the same specials, as well as half-off select shots and bottles from the Wall of Tequila from midnight to close.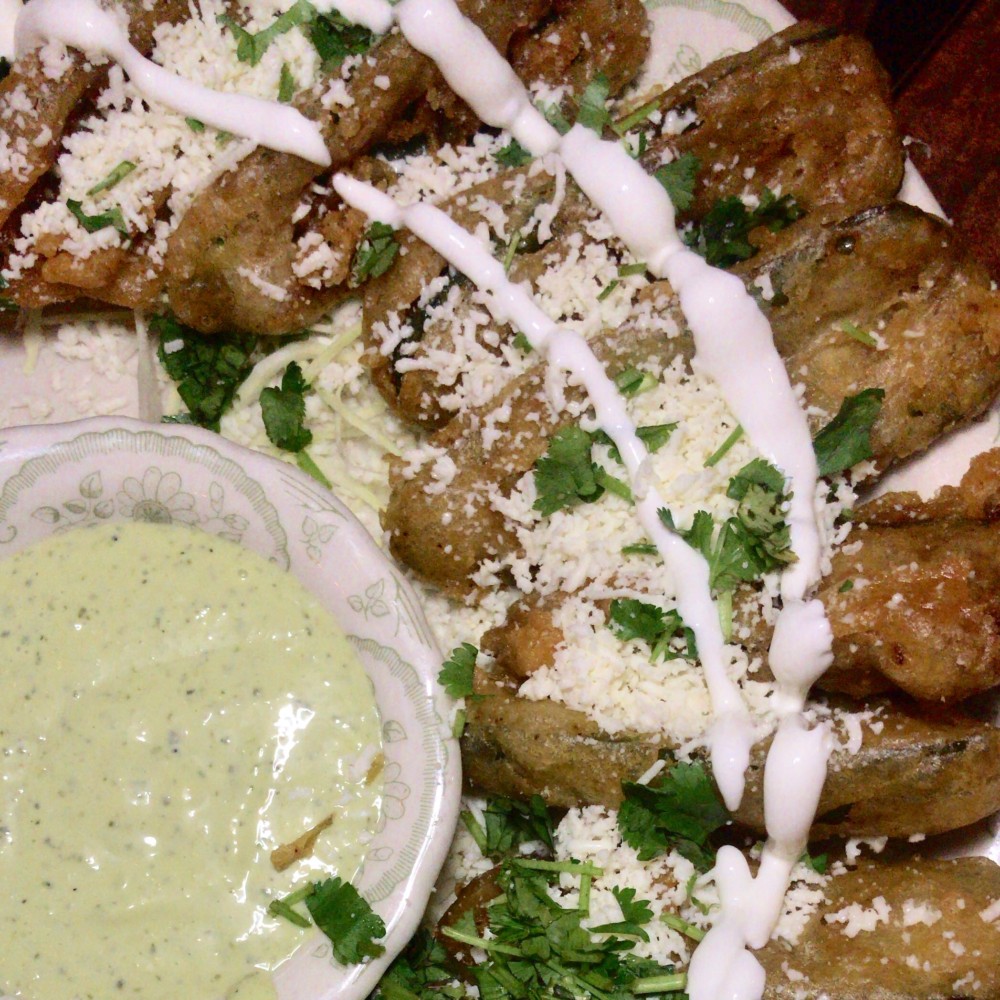 I recently had a chance to check out some of these new happy hour food offerings paired with one of the most notable and iconic tequilas available at Rocco's, Casamigos. You might recognize the name, as the brains behind this smooth and crisp tequila is none other than George Clooney. There are four varieties available — blanco, reposado, añejo, and tequila's smokier cousin, mezcal. If you've never tried mezcal before, I suggest starting things off with Rocco's Mezcal Paloma with grapefruit juice, fresh lime and simple syrup. Then go ahead and move onto the Casamigos signature lemonade cocktail, a simple, straightforward yet tasty combination of Casamigos blanco, muddled lemons, agave and club soda.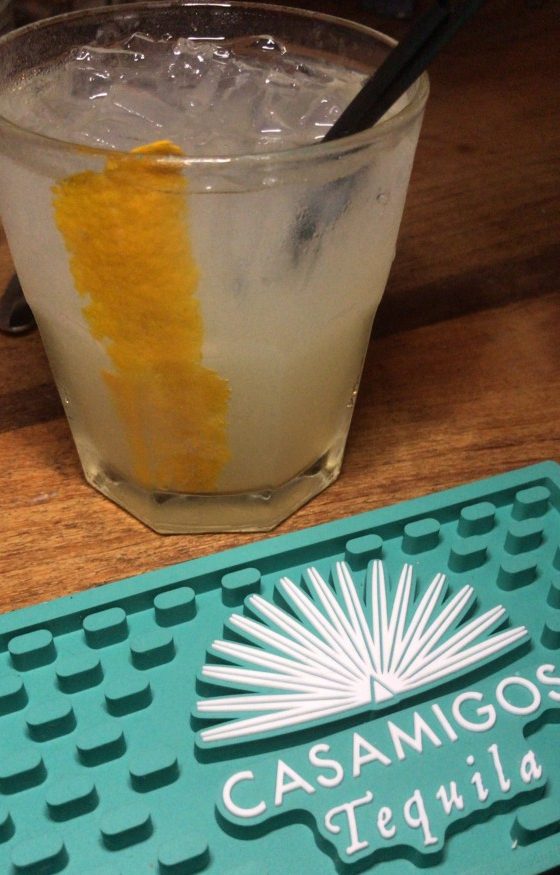 Now it's definitely time for some food. Don't let the word vegan scare you away from ordering the Hongos (vegan mushroom tacos) — even if you are a big meat eater. These babies are delicious! The mushrooms are cooked with tequila, jalapeño and garlic, and are every bit as flavorful as they sound. They are gluten-free, and if you're keeping things low carb, or you're like me and can't do gluten or corn, ask your server for lettuce cups. A large majority of the menu at Rocco's is gluten-free, which makes it ideal for those with Celiac disease or an intolerance, as there is plenty to choose from.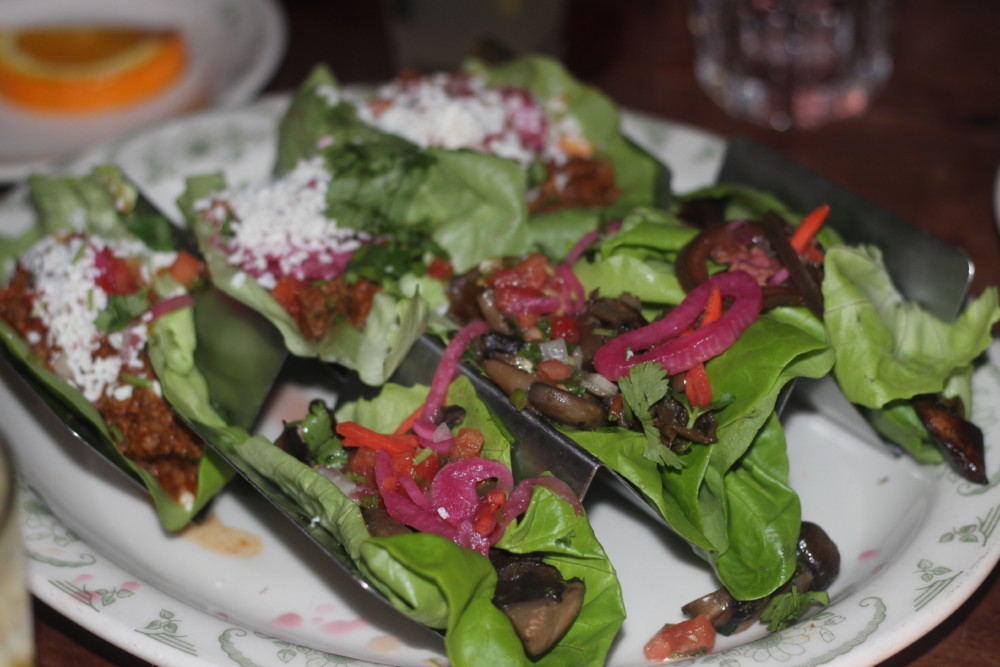 Even though I'm back on the meat-eating wagon, I'm still a sucker for a good vegan dish. That being said, I was not opposed to trying out the pollo (slow-roasted chicken) and carne molida (spicy ground beef), and was pretty impressed with the flavor profiles and how tender the meat was.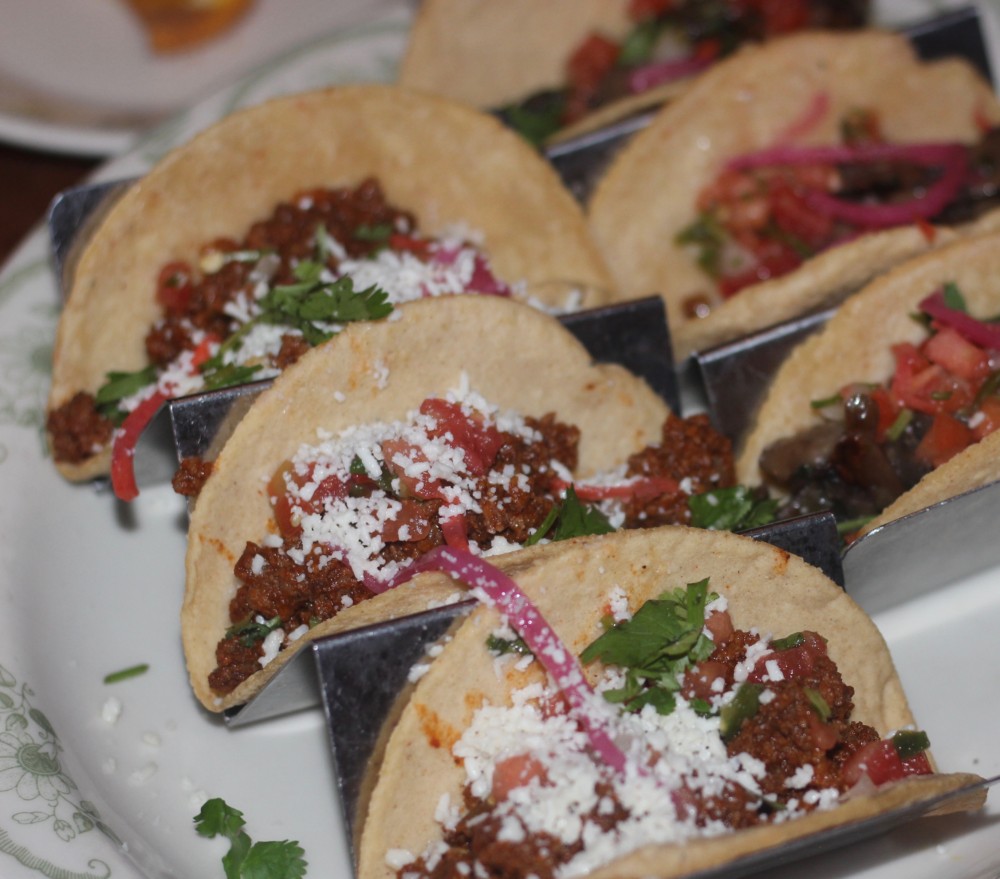 I'll be perfectly honest — Rocco's Taco's hasn't really been one of my favorite spots. In fact, it's been quite a while since I have been to any of the locations. But after this most recent visit, I have a feeling I'll be back again soon. I'm smitten with the tacos, and the prices are even better. Looks like I've found myself a new Taco Tuesday spot…
Rocco's Tacos & Tequila Bar has five locations in South Florida. TheDelray Beach location is at 110 E. Atlantic Avenue, and is open Monday through Friday from 11:30am-2am, and Saturday and Sunday from 11am-2am.