Never miss a bite! Sign up here to receive new recipes and reviews straight to your inbox.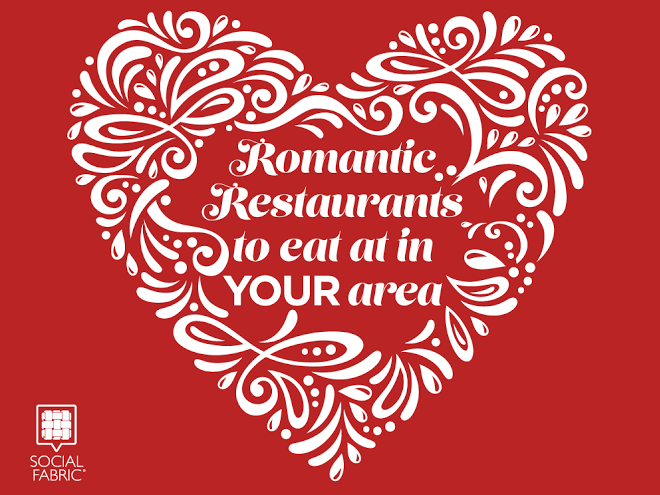 Valentine's Day may as well be synonymous with chocolate and candy hearts, lovey-dovey greeting cards and fancy dinners out on the town. If you're in a relationship, it's an excuse to get dressed up and spend a night out with your loved one — although, if you're in a relationship, do you really need an excuse? You should shower each other with love and do fun things together all the time if you can help it.
It's actually more of an excuse for restaurants to essentially "get dressed up" by putting together creative menus highlighting some of their signature dishes or a trying out for sexual health. A lot of the local hotspots are giving guests the opportunity to experience Valentine's Day dinner with special pre-fixe menus at low cost, making you even more inclined to head out to one of these great locations with your loved one on the most romantic day of the year. Here's a look at the menus for a few South Florida restaurants who are offering a Valentine's Day special:
$85 per person
Seating starts at 9pm and includes a bottle of Nicolas Feuillatte champagne per couple
"THE FIRST DATE"
Warm goat cheese crostini with mixed local greens, pears, cranberries and caramelized walnuts
topped with a roasted tomato vinaigrette
"THE KISS"
Pan seared Chilean seabass, roasted mushroom quinoa cake, edamame, ginger carrots and soy
"TYING THE KNOT"
Sterling silver petit filet of beef, ruffled whipped potatoes, jumbo asparagus and madeira sauce.
"THE HONEYMOON"
Warm chocolate molten cake with strawberries and cream


Hallandale Beach and Palm Beach Gardens

Sweetheart Menu ($155 per couple)
APPETIZER
Choice of:
III Forks Salad or Lobster Bisque
ENTREE
Choice of:
Two six-ounce filet mignons and two six ounce cold water lobster tails
served with whipped potatoes, sugar snap peas, off the cob cream corn,
vine ripened tomatoes and spring onions.
DESSERT:
Chocolate Lover's Dessert
Featured Sparkling Selections:
Chandon Brut Classic ($19 by the glass, $48 by the bottle)
Chandon Sparkling Rose ($12 by the glass, $48 by the bottle)
Etoile Brut ($18 by the glass and $75 by the bottle).
$190 per couple
Includes Complimentary Flute of Champagne
APPETIZER
Choice of:
Duck Duck Taco with Orange Margarita Gastrique and Oven Dried Tomato Pico De Gallo.
Roasted Pumpkin Lobster Bisque with Pumpkin Ale Syrup, Chipotle Crème Fraiche.
SALAD
Choice of:
Tender Spinach Salad with Dried Tomato, Bulgur Wheat, Toasted Pepitas, Roasted Butternut Squash
Lemon Confit and Cranberry Vinaigrette.
Thai Style Greens with Curried Peanut Vinaigrette and Ginger Edamame Wonton.
ENTRÉE
Choice of:
Fuji Apple/Chestnut Stuffed Chicken Breast with Smoky Bacon, Butternut Puree, Calvados Apple Reduction.
Plantain Wrapped Jumbo Lump Crab Cakes with Spiced Black Bean Puree.
Mango/ Pawpaw Salsa, Jicama Slaw and Tamarind Gastrique.
Coffee By Design Rubbed Skirt Steak with Smoky Almond Demi, Grilled Carrots and Charred Purple Potatoes.
DESSERT
Flourless Chocolate Truffle Heart for Two with Chambord Ganache and Raspberry Puree
A la Carte Valentine's Day Menu
Strawberries & Goat Cheese Spinach Salad
with Walnuts. Strawberries. Spinach. Goat Cheese. Raspberry Vinaigrette
$12.95
Whole Lobster Cocktail
with Citrus Mustard. Cocktail Sauce.
$23.95 For Two
Chairman Reserve Prime Rib
with Horseradish Mashed Potatoes. Grilles Heirloom Carrots
$33.95
Salmon Valentine
with Grand Marnier Glaze. Sweet Potatoes. Grilled Heirloom Carrots
$28.95
Chocolate Crème Brulee
$10.95
Italian Cookies Platter
$9.95
Special Cupid's Quartet ($34.95)
Complementary house glass of red or white wine, or Prosecco
SMALL PLATE
Choice of:
Albondigas: Braised Meatballs
Candied Beet & Goat Cheese Poppers
Salmon Flake Pasta Salad
APPETIZER
Choice of:
Soup
Wedge Salad
ENTREE:
Choice of:
Raspberry Champagne Salmon with rice quinoa pilaf
Madagascar Filet of Prime Rib with vegetable medley
Pistachio Crusted Chicken with fingerlings and arugula
DESSERT
Your choice!
$59 per person
APPETIZER
Oysters on the half shell topped with a light bechemele and a spicy roasted red pepper reduction
Deconstructed artichoke heart in a lemon sauce
PASTA
Pappardelle pasta in a truffled two meat ragu, roasted pork shoulder and beef short rib
Lemon zest and asparagus risotto
ENTREE
Chilean Sea Bass in a garlic saffron sauce served with spinach
Rack of lamb in a blueberry, cabernet, cinnamon and honey reduction
DESSERT
Heart shaped strawberry and chocolate cake
$69 per person
Parma Tasting caprese
Maine Lobster Ravioli caramelized salsify, sweet carrot emulsion
Pan – Seared Angus Filet Mignon glazed romanesco, celeriac puree, red wine jus
Dark Chocolate Tart cocoa nib, candied hazelnuts, praline crunch, blood orange gastrique
Sweet Bites Truffles, Cookies, Candies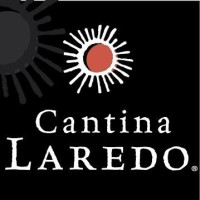 Hallandale and Palm Beach Gardens
$35 per person
Cocktail pairings available for additional $15
Aphrodite Margarita
Heart Warmer (Corazon Anejo, Bailey's and Coffee)
APPETIZER
Choice of:
Ensalada de Mango (mango with jicama, seasoned pumpkin seeds, grapes, mint and queso fresco with a honey vinaigrette)
Sopa de Pollo Con Vegetables
ENTREE
Choice of:
Camarones Con Pasilla Mango Mole (sautéed shrimp with spicy mango mole sauce)
Pollo Ancho (ancho chile rubbed chicken breast with a chipotle rancho sauce,
topped with grilled asparagus and roasted red pepper)
Filet Negro Peppercorn (7 ounce Certified Angus Beef filet mignon topped with black peppercorn Dijon sauce)
DESSERT
Choice of:
Strawberry Bunuelos (fresh strawberries, whipped cream and vanilla ice cream on cinnamon chips)
Churros drizzled with chocolate raspberry sauce, with Grand Marnier cajeta to dip
Want to find a great place to take your Valentine this holiday? Look no further! Members of Social Fabric have all across the United States that are romantic and perfect for a lovely date night! Just find your local area below and see what fabulous places it has to offer. You can make it a night to remember! #Dinner4Valentines
Northeast Region
Eastampton, New Jersey – Dawn from A New Dawnn
Jersey City, New Jersey – May from La Vie En May
New Rochelle, New York – Jason from The Social Media Samurai
New York, New York – Ginnie from Hello Little Home
Unadilla, New York – Miranda from Cookie Dough and Oven Mitt
Reading, Pennsylvania – Betsy from Heavens to Betsy
York, Pennsylvania – Sarah from How I Pinch A Penny
East Greenwich, Rhode Island – Kristin from Mama Luvs Books
Newport, Rhode Island – Stephanie from Mammamoiselle
Providence, Rhode Island – Mary from Tall Mom Tiny Baby
Midwest Region
Barrington, Illinois – Teresa from Tiaras & Tantrums
Chicago Area, Illinois – Michelle from Honest and Truly
Chicago, Illinois – Kelly from Kelly's Lucky You
Chicago, Illinois – Jen from Fashionably Employed
Miami County, Ohio – Linette from The Home and Garden Cafe
Columbus, Ohio – Abbey from The Cards We Drew
Columbus, Ohio – Carissa from All in All
Troy, Ohio – Kendra from A Proverbs 31 Wife
Omaha, Nebraska – Mary from Living A Sunshine Life
Omaha, Nebraska – Lisa from Mom on the Side
Box Elder, South Dakota – Melissa from Kids Are Grown
Madison, Wisconsin – Jessica from All She Cooks
South Region
Birmingham, Alabama – Jennifer from Simple Hacks Living
Northwest Arkansas, Arkansas – Jamie from Jamie's Thots
Pea Ridge, Arkansas – Robyn from Create it. Go!
Boca Raton, Florida – Shaina from Take a Bite Out of Boca
Bradenton, Florida – Kelly from Virtually Yours
Lee County, Florida – Krystal from Krystal's Kitsch
Mount Dora, Florida – Sherry from Family Love and Other Stuff
Pensacola Beach, Florida – April from Frugally Green Mom
South Florida, Florida – Melissa Ann from The Eyes of a Boy
Tampa Bay, Florida – Lauren from Lauren Paints
Tampa, Florida – C. Lee from Helicopter Mom and Just Plane Dad
Augusta, Georgia – Candy from Candypolooza
Annapolis, Maryland – Ashley from Momma Rambles
Frederick, Maryland – Terri from Housewives of Frederick County
Durham, North Carolina – Jen from Jael Custom Designs
Memphis, Tennessee – Pamela from Still Dating My Spouse
Arlington/Ft. Worth, Texas – Danita from O Taste and See
Austin, Texas – Lani from Life Anchored
Dallas, Texas – Heather from Dallas Single Mom
Dallas, Texas – Emily from Fortuitous Foodies
Denton, Texas – Stephanie from The TipToe Fairy
Fort Worth, Texas – Julie from Julie is Coco and Cocoa
Houston, Texas – Christine from Xtine Danielle
Houston, Texas – Kelli from Eat, Pray, Read, Love
San Antonio, Texas – Sara from Sensibly Sara
Richmond, Virginia – Jen from JVKom Chronicles
West Region
Anchorage, Alaska – Laura from Day by Day in Our World
Chandler, Arizona – JoAnn from A Whimsicle Life
Phoenix, Arizona – Michelle from Fun on a Dime
Los Angeles, California – Stacy from Fancy Shanty
Rohnert Park, California – Jamie from Minnesota Girl in the World
Sacramento, California – Brandy from Gluesticks
Santa Clarita, California – Carolyn from This Talk Ain't Cheap
Temecula, California – Kara from Ramblings of a Marine Wife
Victorville, California – Holly from Our Holly Days
Denver, Colorado – Callie from A Sweet Potato Pie
Missoula, Montana – Patty from Broken Teepee
Orem, Utah – Kristie from Beneficial Bento
Salt Lake City to Provo, Utah – Marissa from Raegun Ramblings
St. George, Utah – Kendra from The Things I Love Most
—