Never miss a bite! Sign up here to receive new recipes and reviews straight to your inbox.
Disclosure: I was invited as a guest of The Royal Poinciana Plaza for a tour of the venue and sample cocktails and light bites in exchange for this post. As always, all opinions are 100% my own.
When you want luxury in South Florida, Palm Beach is the prime destination. At The Royal Poinciana Plaza, you'll find luxury by way of high-end fashion and retail, fine dining and some of the most iconic Palm Beach architecture, a la world-renowned architect John Volk.
This landmark destination on the island was built in the 1950s, and offers 180,000 square feet of retail space and beautiful, scenic gardens. Aside from the shopping and dining destinations, there are also speciality shops, salons, fitness studios, and even a calendar of events for the local community to come out and enjoy with friends and family.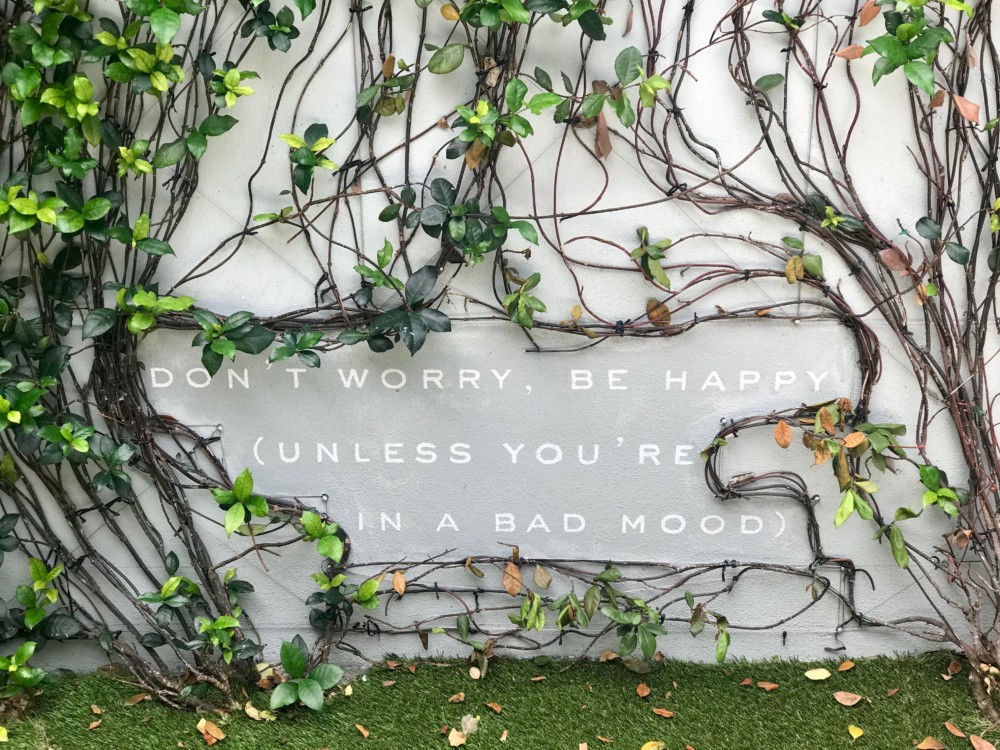 My trip to The Royal Poinciana Plaza was all about eating and drinking my way through the Plaza just like any good food blogger should. Before getting down to business — and by business, I mean drinking margaritas — we were given a full tour of the space by the Plaza's Marketing Director, Brittany. She gave us the low down on all of the tenants, shared some background history about the plaza itself, and introduced us to many of the store managers and staff.
There were some places we spent a little extra time in, like Coyo Taco. This award-winning Mexican restaurant is all about sourcing local, sustainable and humanely harvested ingredients. The menu is filled with bold, traditional flavors. The tortillas are made from scratch, the guacamole is prepared fresh every day, and there is a mile-long list of tacos to choose from. You've got the classic al pastor (marinated pork) and carne asada (grilled steak), pollo al carbon (grilled marinated chicken) and hongos (mushrooms), but there are some pretty unique creations as well, like rajas con papa (roasted poblanos and potatoes), carnitas de pato (duck confit) and Modelo beer-battered grouper filet.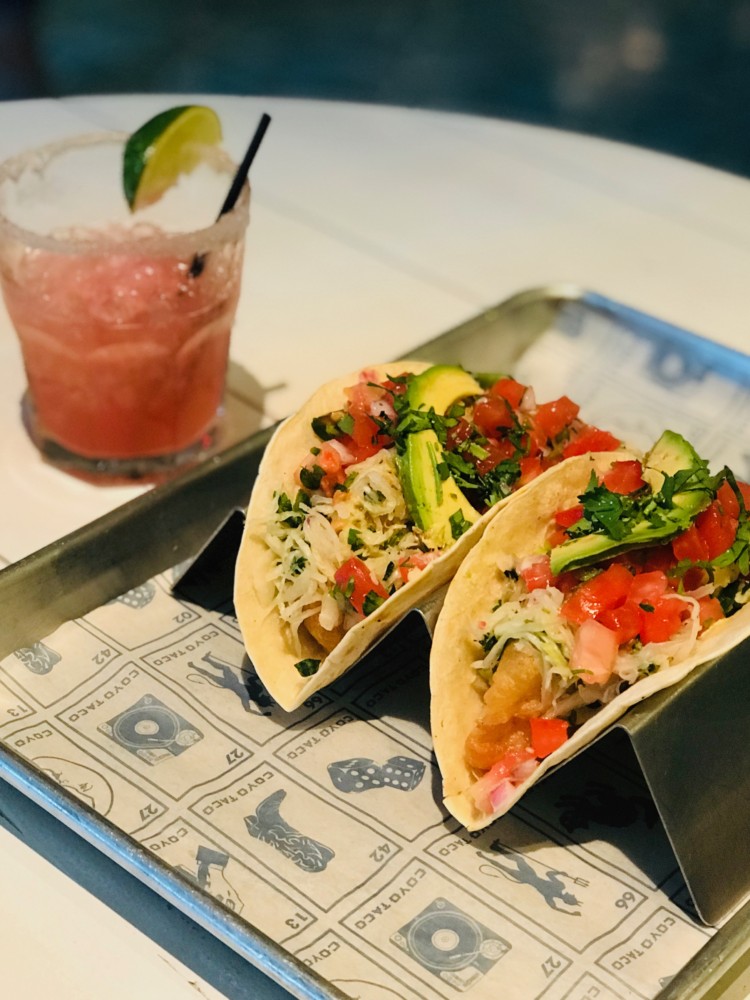 If tacos aren't your thing, there are plenty of other options. You can even opt to create your own salad or burrito bowl. Since I wasn't able to taste any of the tacos they brought out, I ordered a salad. Little did I know it was going to be the size of my head. It was insanely delicious though, and I am counting down the days until my next visit to The Royal Poinciana Plaza so I can order this again. I chose to top my organic greens with carne asada and hongos, as well as a heaping pile of guacamole, pico de gallo, pumpkin seeds and a chipotle drizzle.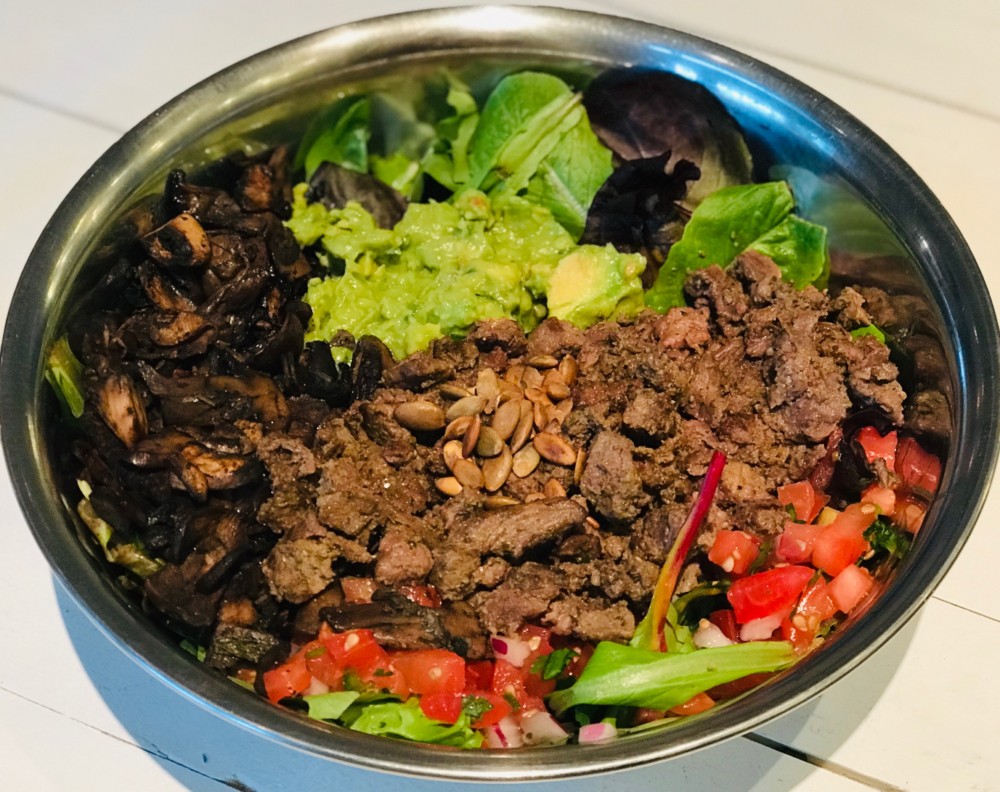 The food isn't the only thing drawing long lines of customers to Coyo though. The handcrafted drinks are on point, with natural ingredients and no frills. We sipped on watermelon margaritas and mango mezcal cocktails until it was time to go to our next stop. But Coyo, I'll be back — don't you worry.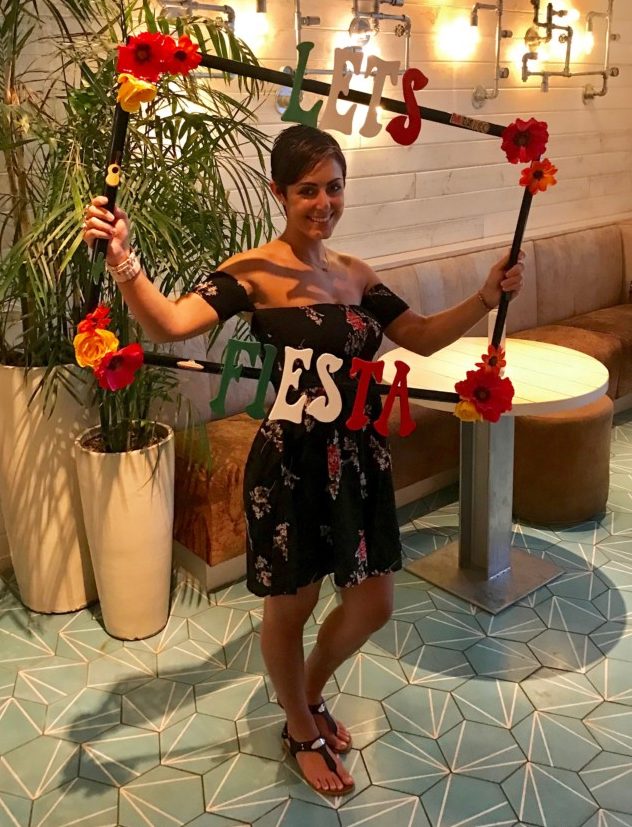 We visited the Virginia Philip Wine, Spirits & Academy next. Virginia Philip is the eleventh female master sommelier in the world, and she chose Palm Beach as the destination for her retail location. Customers can shop, attend a tasting or lecture series, and really immerse themselves in the world of wine and spirits. It's a beautiful store and well worth visiting for any wine lover.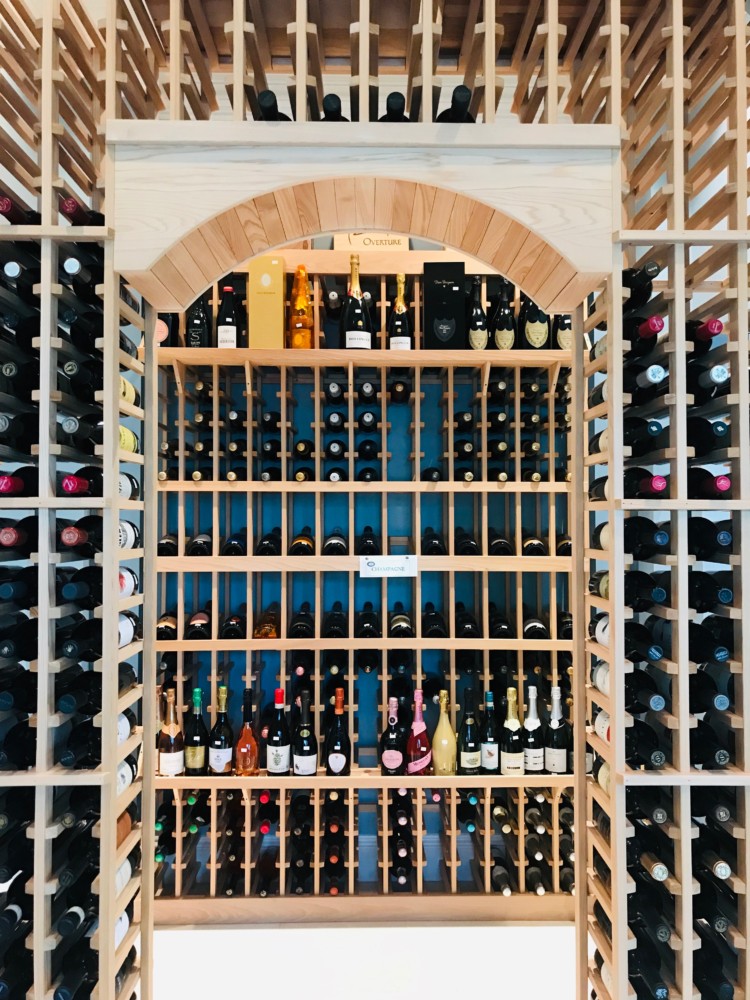 Another spot we checked out was Honor Bar, the sister restaurant to its next door neighbor, Palm Beach Grille. This is the fourth Honor Bar location nationally, and the only one in Florida. It's an intimate space, perfect for a quiet happy hour, with a great list of cocktails.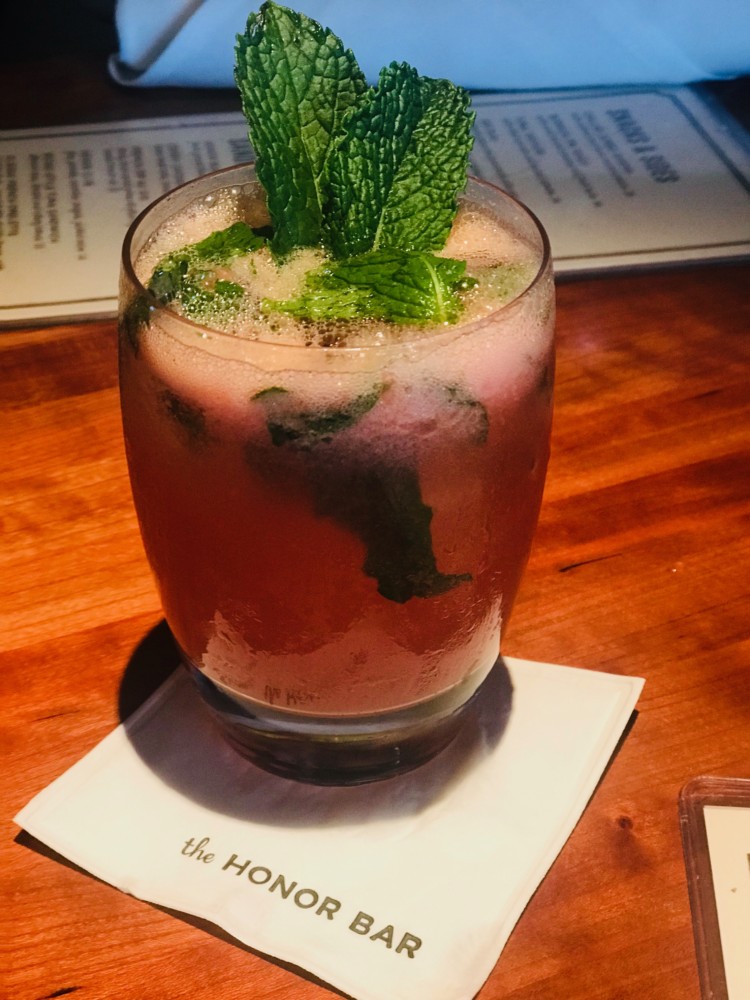 The food menu is small but mighty. Do yourself a favor and order the Macho Salad, featuring the most tender, flavorful roasted chicken you will ever taste, piled high with avocado, dates, toasted almonds, goat cheese and corn (no corn in mine) and a dressing that was addictively delicious. It might not sound that exciting on paper, but I promise you — it really, really is.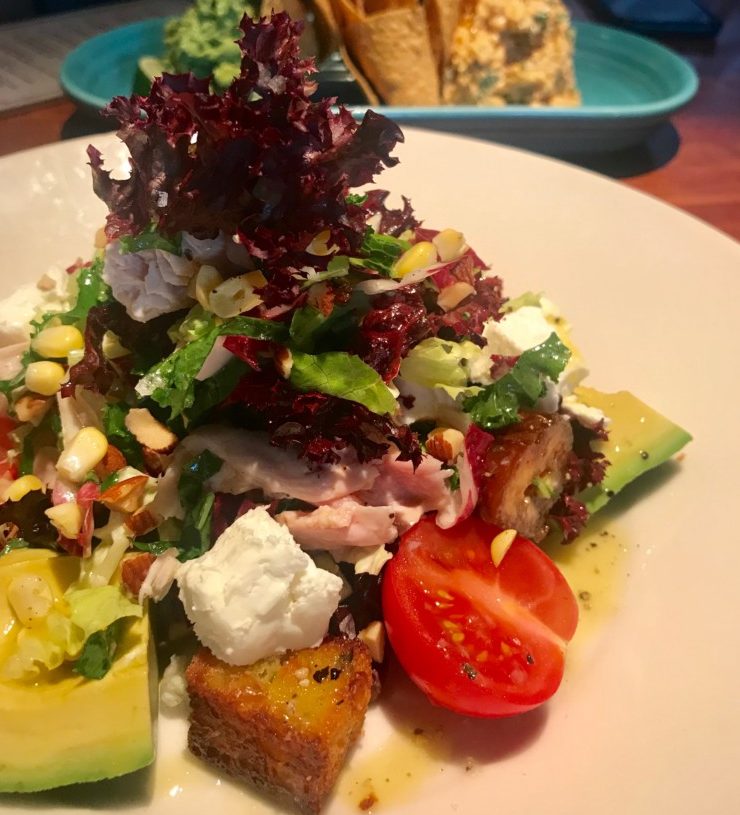 At The Royal Poinciana Plaza, you need to think outside of the box — and more like a Palm Beacher. If you haven't already, I think it's time for you to 'Taste The Royal' for yourself.
The Royal Poinciana Plaza is located at 340 Royal Poinciana Way in Palm Beach. There are still plenty of summer events to enjoy, as well as ongoing promotions throughout the plaza including Paul Labrecque Salon and Spa's Bubbles & Blowouts featuring $45 blowouts and a complimentary glass of champagne every Thursday beginning at noon, Locals' Night at Collective the first Thursday of every month through November, when all Florida residents are treated to complimentary drinks and 20% off all merchandise, and live jazz music at Sant Ambroeus every Wednesday from 7-10pm.
Coyo Taco's big night is on Tuesdays, when all tacos (except lobster and shrimp) are half price, margaritas are two-for-one, and there's karaoke from 7:30-10pm. There's also Ladies' Night on Thursdays with complimentary draft beer, house margaritas and rosé from 8-11pm, Casamigos specials on Friday after 8pm, and Milagro specials on Saturday after 8pm.