Never miss a bite! Sign up here to receive new recipes and reviews straight to your inbox.
Disclosure: I was invited to dine as a guest of Saiko-i Sushi Lounge & Hibachi and received a complimentary meal in exchange for this post. As always, all opinions are 100% my own.
Saiko-i Sushi Lounge & Hibachi, an Asian restaurant in Boca Raton, offers a wide range of hibachi meals, sushi, sashimi, stir fries, dim sum and more. Not only is the food varied, but the dining experiences are as well. Gather your girlfriends for a fun night out at one of the 11 hibachi tables in the open dining room, or dine in private with your significant other in one of the cozy, more intimate booths.
However you choose to dine, the team at Saiko-i will go out of their way to make sure your time there is special. I can vouch for this, because all three dining experiences I've had there have been quite memorable.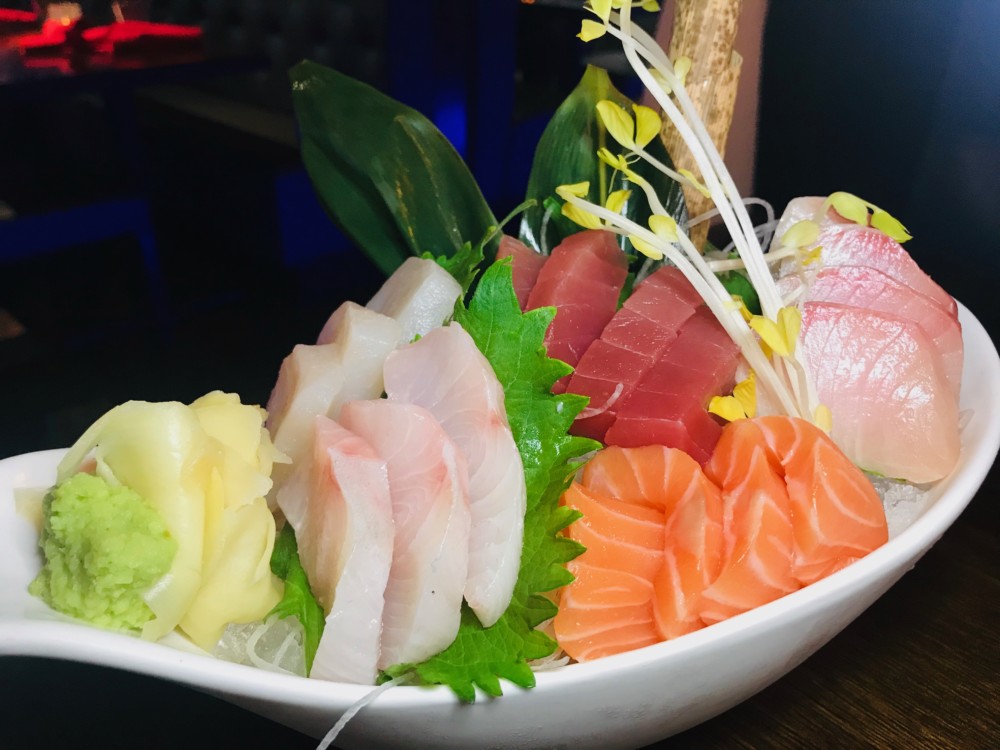 The first time I ate at Saiko-i, I fell in love with the sashimi platter for its beautiful presentation and incredible freshness. The second time I visited, I had to get it again. It was just as pleasing to the eye, and to the stomach, as I remembered. The third time I visited, I was sitting at the hibachi table, but couldn't resist ordering sushi. Again, everything about it was so visually appealing. Bright bold colors that practically jump off the plate, and creative ingredients that you won't see on every sushi menu.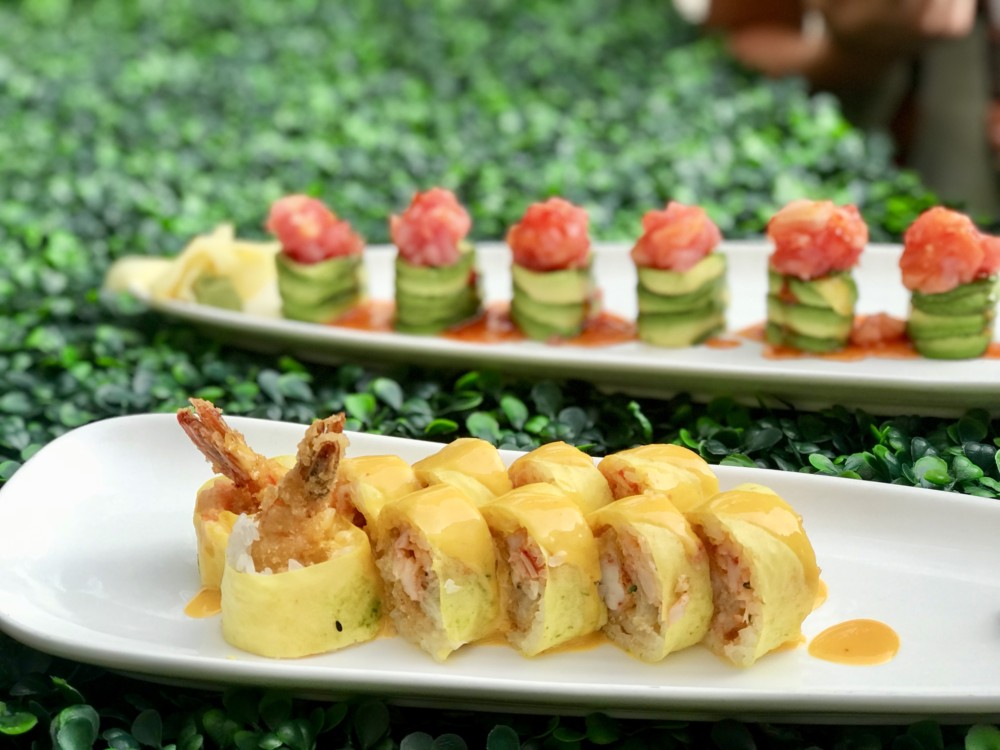 Roger and I visited Saiko-i for date night, and decided we'd make dinner out of smaller plates (including the sashimi I mentioned above), and went straight for the appetizer section of the menu. He went for the roasted duck wrap, and I mean, can you blame him? Roasted duck is delicious. The duck was wrapped inside Indian flatbread along with spring mix and avocado, and balsamic sauce. It was another stunning display of food, and I wish I could have shared this with him (it is definitely not gluten-free).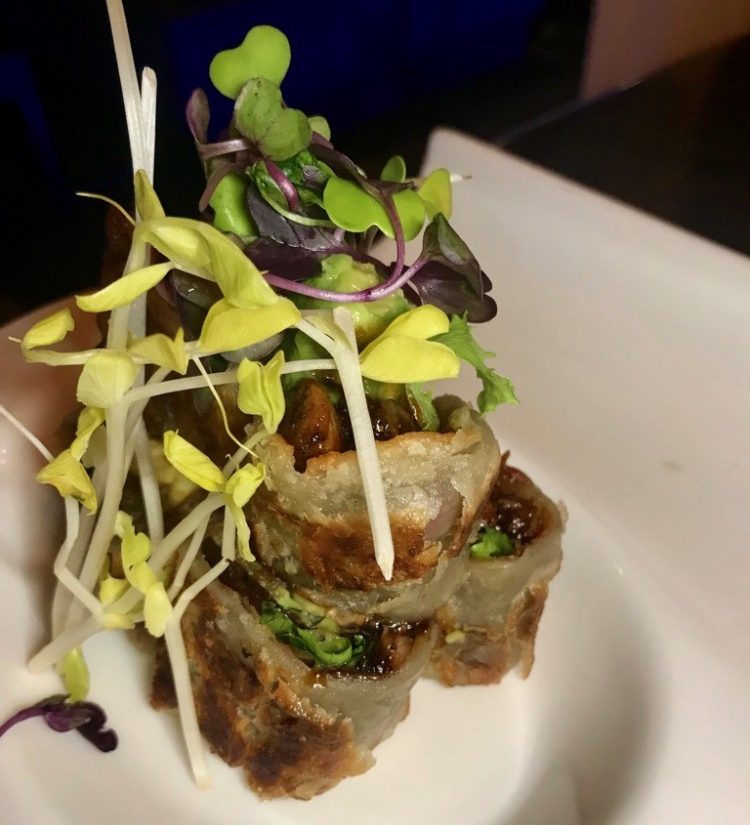 But don't worry — I had something equally as impressive to nosh on. I ordered the eel with seared fois gras, fresh Asian pear and a wasabi soy (make sure to ask for gluten-free soy sauce if needed). This was my first fois gras experience, and it will not be the last. The eel alone has so much flavor, but adding that rich, creamy fois gras on top just put it on a whole new level of deliciousness. The Asian pear added a much needed crunchy texture to balance out the softer stars of the show, and its sweet flavor cut through the richness of the fois gras. This appetizer got four thumbs up from the both of us — I would 100% order it again.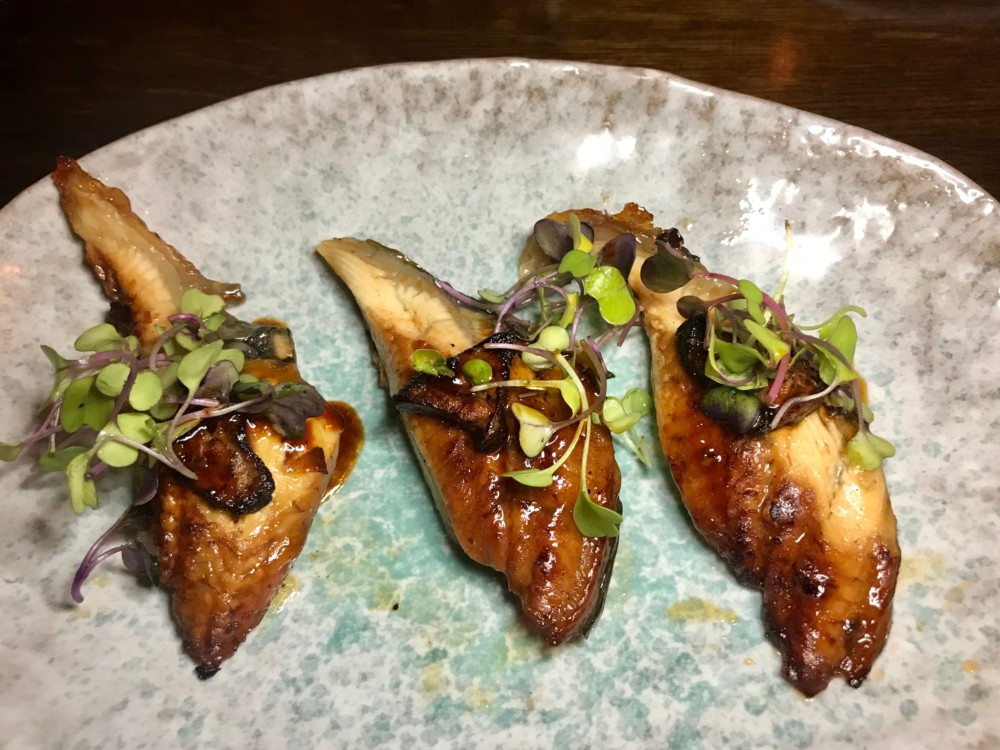 The best thing we had, however, was the Saiko-i signature fried rice made with forbidden black rice, chicken, veggies, onion, and scallions. Hands down the most unique fried rice I've ever tasted. Fried rice lovers, give this a try — you won't be disappointed.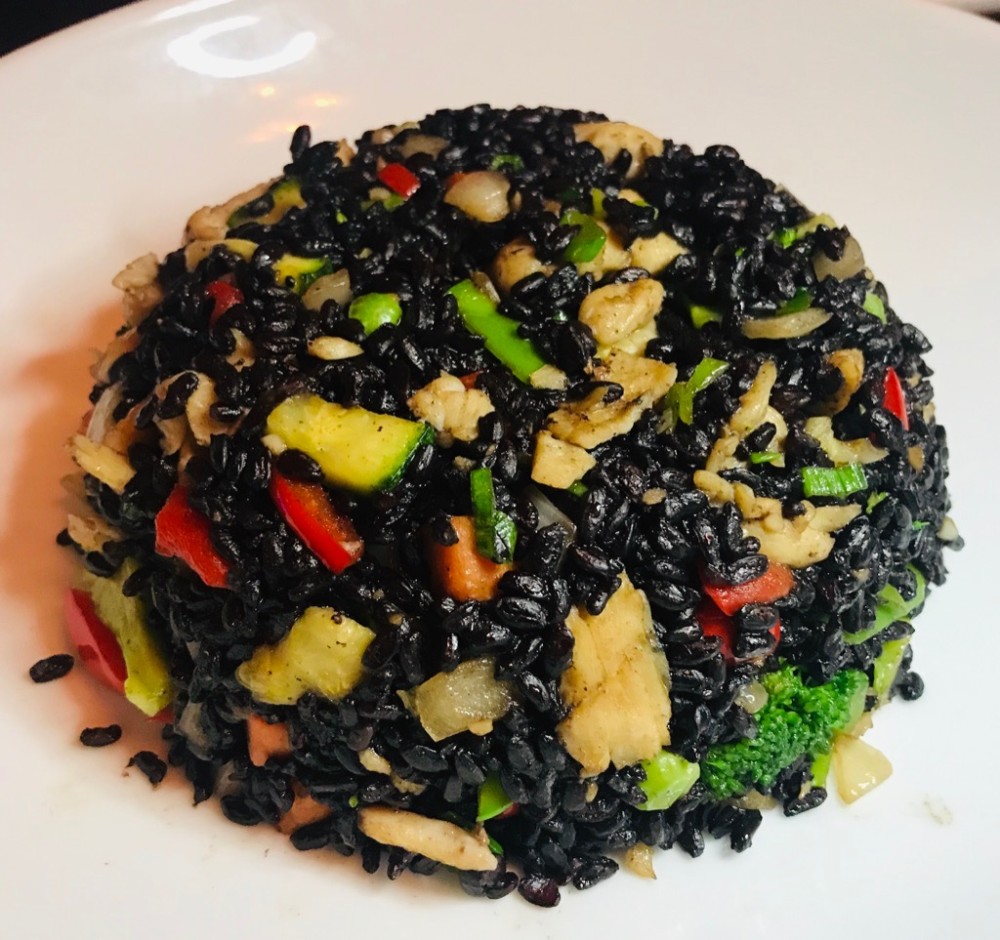 Speaking of fried rice, that signature dish is definitely a must-try, but so is the rice from the hibachi! If you are gluten-free, simply let your hibachi chef know and s/he will make all the necessary ingredient swaps throughout the entire meal, for all guests, so there is no cross-contamination on the hibachi grill.
I ordered the filet and salmon combo, and both proteins were cooked beautifully. All hibachi entrees are served with three complimentary appetizers, including a bowl of clear mushroom soup, a house salad with ginger dressing, and two pieces of shrimp. The mushroom soup might sound like nothing special, but it gave me all the feels — it is exactly what I think of when I hear the word "umami."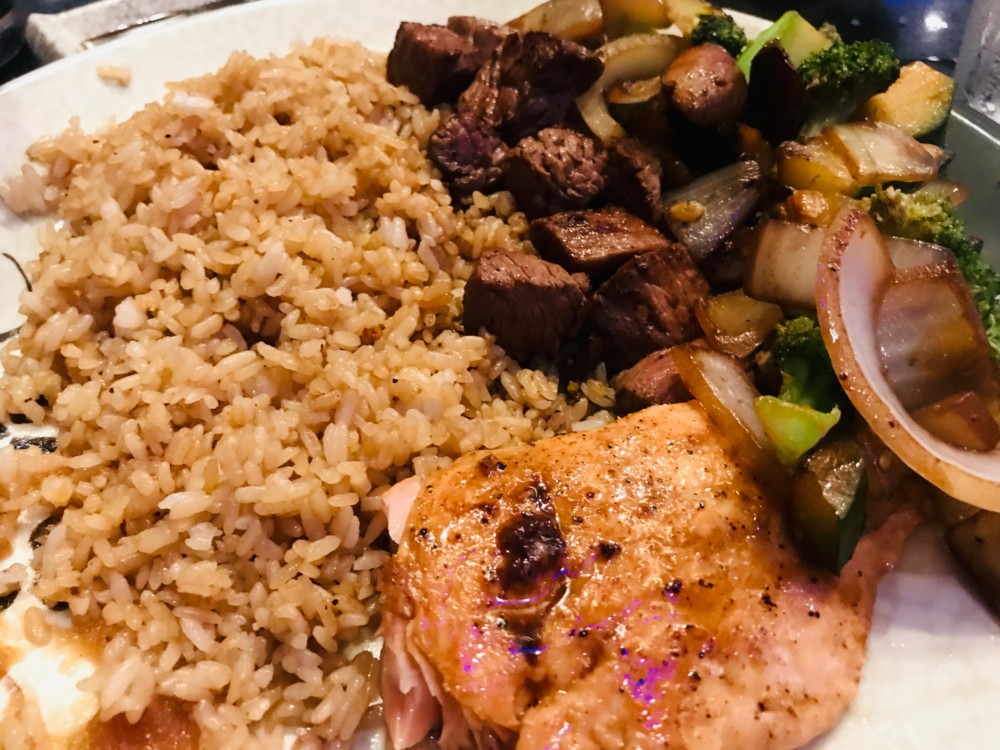 Insider Tip: From now through October 31, 2019, Saiko-i offers a Hibachi special Monday through Thursday from 3-6pm — buy one hibachi entree and two drinks (soda, wine, beer, mixed drinks, etc.) and get a second hibachi entree for 50& off (on an entree of the same price or lower). Note that this special is limited to only those diners seated at a hibachi table.
Saiko-i Sushi Lounge & Hibachi is located at the Shoppes at Village Pointe at 5970 SW 18th Street, Suite 4 in Boca Raton. The restaurant is open Sunday through Thursday from 11:30am-10:30pm, and Friday and Saturday from 11:30am-11:30pm. Brunch is served Saturday and Sunday from 11:30am-4pm and features a special menu of dim sum and Asian tapas. Happy hour is every day at the bar from 4-7pm, and again from 9pm-close, featuring specials on select drinks, appetizers and sushi rolls.