Never miss a bite! Sign up here to receive new recipes and reviews straight to your inbox.
Disclosure: I was invited to dine as a guest of Saiko-i Sushi Lounge and Hibachi. No monetary compensation has been received for this post. As always, all opinions are 100% my own. 
Inspired by the success of their East Boca Raton Yakitori Sake House, husband-and-wife team Jason Zheng and Tina Wang have expanded with another Asian speciality concept, Saiko-i Sushi Lounge and Hibachi, a 7,000-square-foot restaurant featuring 11 state-of-the-art hibachi stoves, an open exhibition sushi bar, intimate booths and group dining tables, as well as a dine-in marble bar.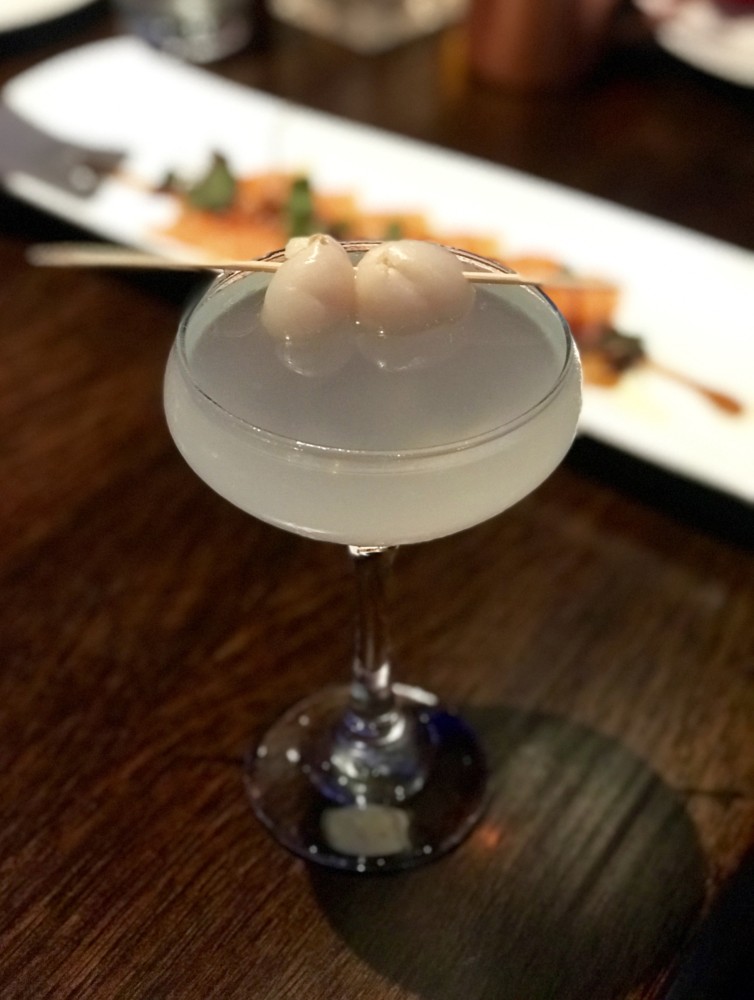 I can never pass up the promise of fresh sushi, Japanese or Thai food, so when I heard about Saiko-i, my curiosity piqued. The menu is vast and filled with something for everybody. There is an incredible variety of signature, classic and cucumber-wrapped sushi rolls, noodle and rice dishes, and hibachi-style entrées. It's almost impossible to choose what to order, giving you every reason to come back again and again to try something new with each visit.
Thankfully, the kitchen did most of the thinking for our group during a private media and blogger dinner to highlight this new spot in Boca. First up was a gorgeous presentation of salmon carpaccio — something I almost always order if I see it on the menu. Although I wasn't able to taste this particular dish because of some of the sauce ingredients, I still marveled at its beauty and salivated over the aroma. The fresh cut sashimi-style salmon was topped with truffle oil, wasabi yuzu and fried garlic, so you can only imagine how amazing it smelled.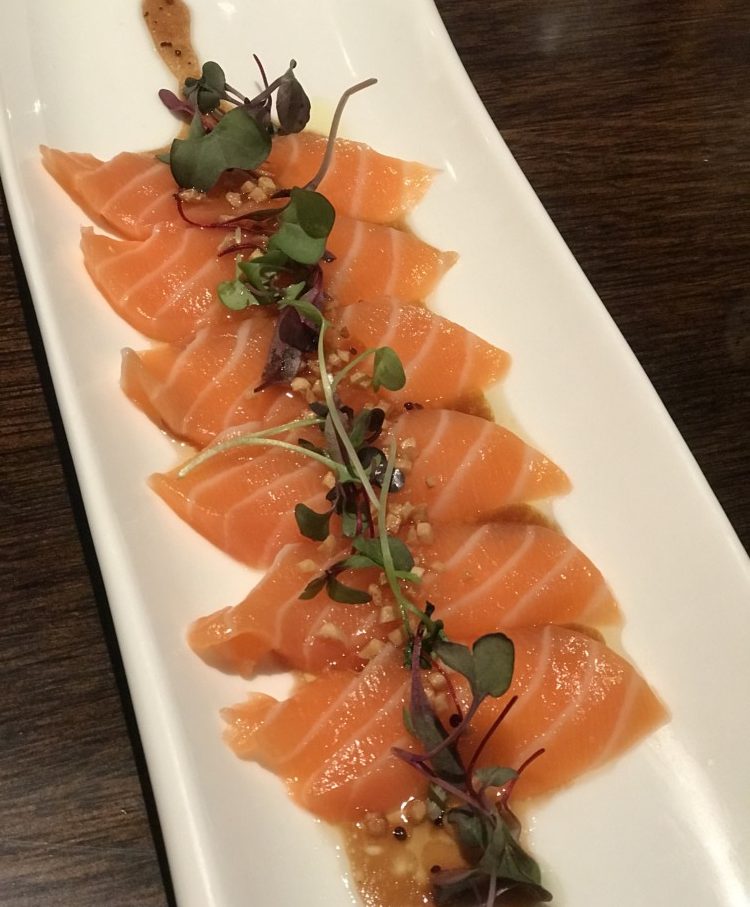 Other featured appetizers included the spicy tuna gyoza with guacamole and a Thai mango chili aioli; the sexy lady roll with spicy tuna and tempura flakes, wrapped with avocado and topped with tuna, salmon, white fish, mango salsa; and the UFO roll with tuna, yellowtail and cucumber, wrapped with soy paper and topped with spicy salmon and kimchee sauce. If there's one thing Saiko-i Sushi Lounge and Hibachi definitely does right, it's presentation. Each dish was more stunning than the last.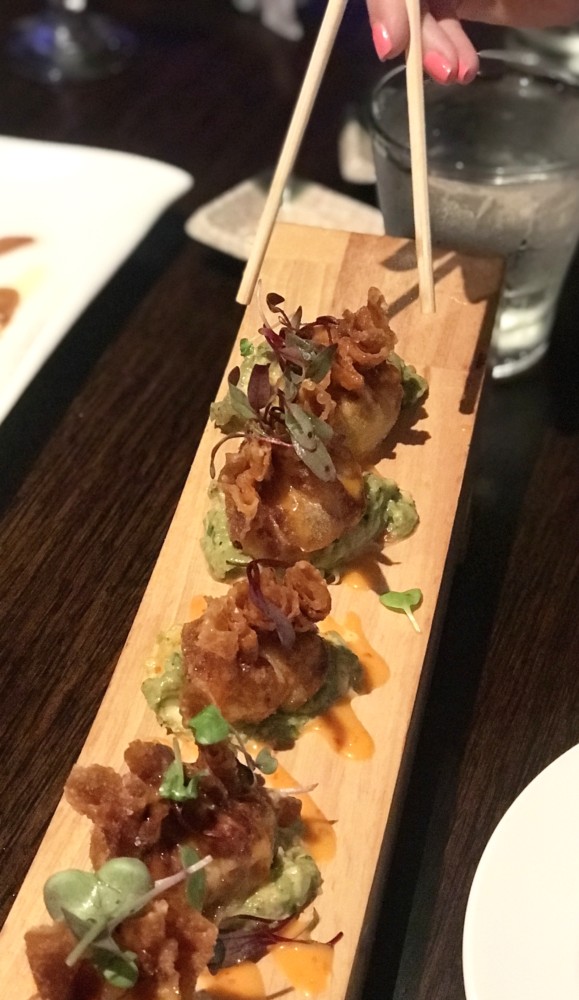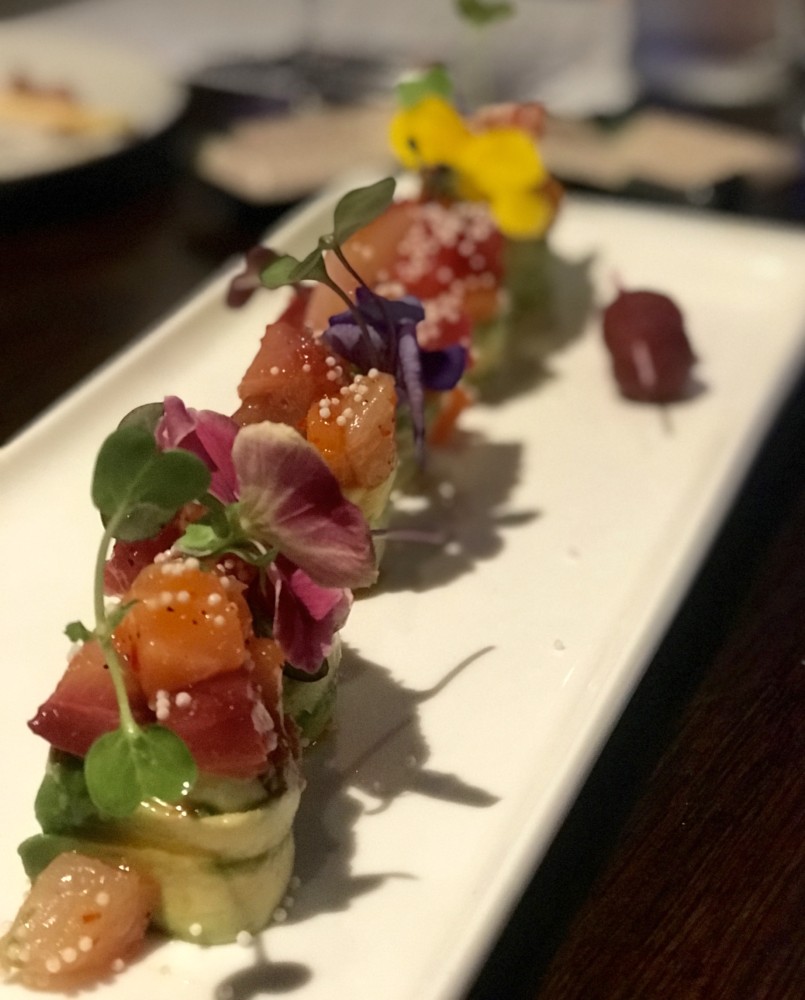 And then this happened.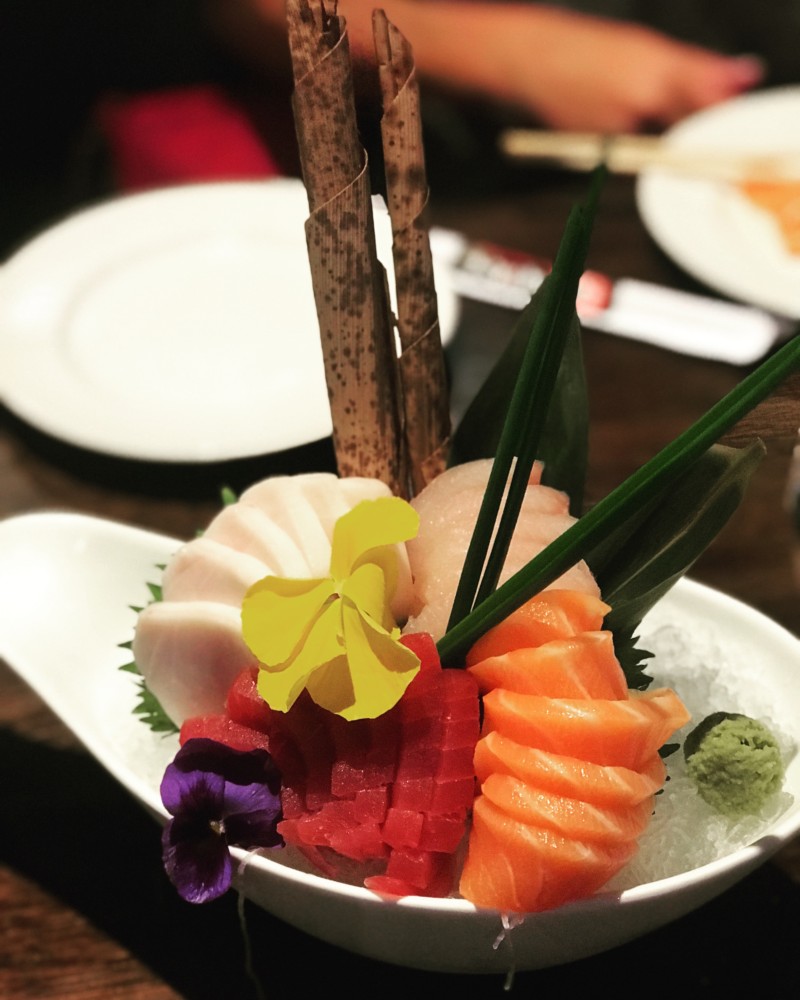 Chef prepared a sashimi platter filled with fresh-from-Japan sushi-grade salmon, tuna, wahoo and hamachi, served with gluten-free soy sauce. All eyes immediately darted toward my end of the table as soon as the server set this down. I may not have been able to partake in the other appetizers, but I was thrilled and grateful to be treated to such a thoughtful dish. There is so much precision and skill that goes into slicing each piece of fish and arranging them so beautifully on display — it's not an easy task, and Saiko-i's sushi chef excelled beyond belief.
While the owners took care of deciding on our appetizers, we were able to choose our entrées. I've never met a pad Thai I didn't like, especially now since it is easy to adjust based on my restrictions so long as an establishment has gluten-free soy sauce available (which most places do nowadays). At Saiko-i Sushi Lounge and Hibachi, guests can add chicken, beef, tofu, shrimp or scallops to any of the noodle dishes. I went with the scallops, and left out the egg. Expectations were met and exceeded. I'd 100% go back for this…although I think next time I need to check out the hibachi!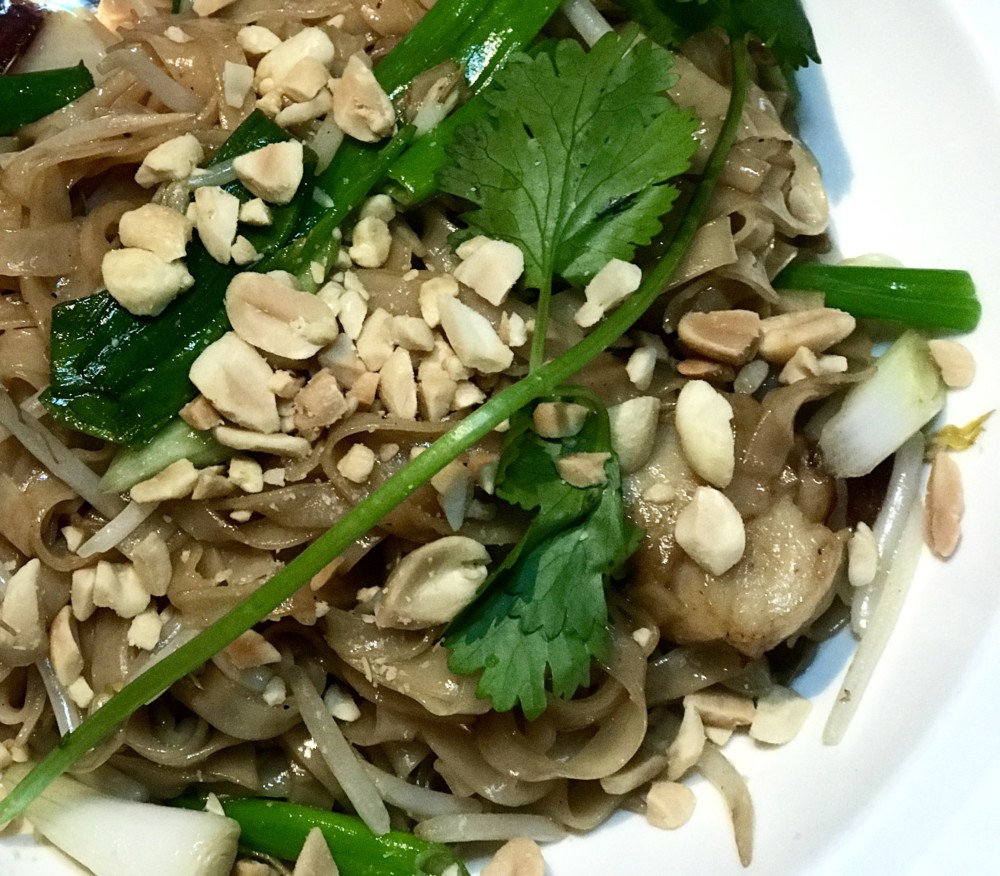 If seafood is calling your name — and it almost always calls mine — then you need to order the grilled Chilean sea bass. Good thing my E.P.I.C. Jill did so I could have a taste! It's served with wild mushrooms and veggies and an xo sauce. I steered clear of the saucy veggies just to be safe, but that fish was sheer perfection.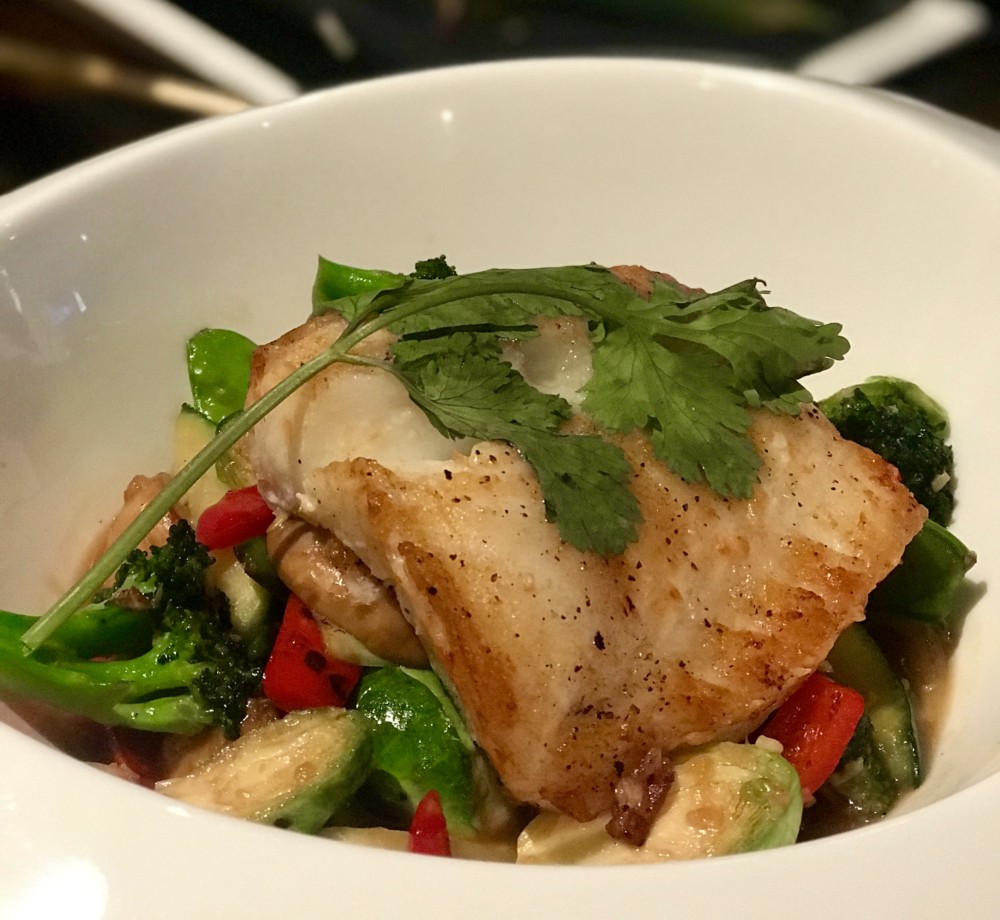 With striking decor, a talented culinary team and a menu to please all, Saiko-i Sushi Lounge and Hibachi should definitely be on your to-do list, ASAP.
Saiko-i Sushi Lounge and Hibachi is open for lunch Monday through Friday from 11:30am-3pm, and dinner Monday through Thursday from 4:30-10:30pm and Friday from 4:30-11:30pm. The restaurant is open Saturday from 11:30am-11:30pm and Sunday from 12-10:30pm. Happy hour is Monday through Saturday from 4:30-6:30pm and Sunday from 3-6pm, featuring $5 well drinks, draft beer and house wine, $6 hot sake, $7 select cocktails, select appetizers available for $4-8 and select sushi rolls for $5-11.