Never miss a bite! Sign up here to receive new recipes and reviews straight to your inbox.
NOTE: This restaurant has since closed.
Disclosure: I was invited to dine as a guest of Sardinia Ristorante Delray Beach. No monetary compensation has been received for this post. As always, all opinions are 100% my own. 
After success in South Beach since 2006, it was time for Sardinia Ristorante to open doors to a second location. Lucky for Delray Beach, that was where co-owners Executive Chef Pietro Vardeu and Antonio "Tony" Gallo chose for their restaurant specializing in Sardinian cuisine.     
The cuisine at Sardinia Ristorante reflects the rustic dishes of this Italian island, where fresh fish is plentiful and house-made pasta is a must. Sardinia's menu features a wide variety of options, including paella, a mozzarella bar, salumeria and formaggi menus with 20 different meats and cheeses, and even house-made gluten-free pasta that can be used with any of their pasta preparations. That last part is what prompted me to ask fellow food blogger, Arielle of Gluten Free Gal Pal, to come along! She kept it simple yet classic Italian — tomatoes, basil and mozzarella — and was impressed by how fresh and flavorful it tasted.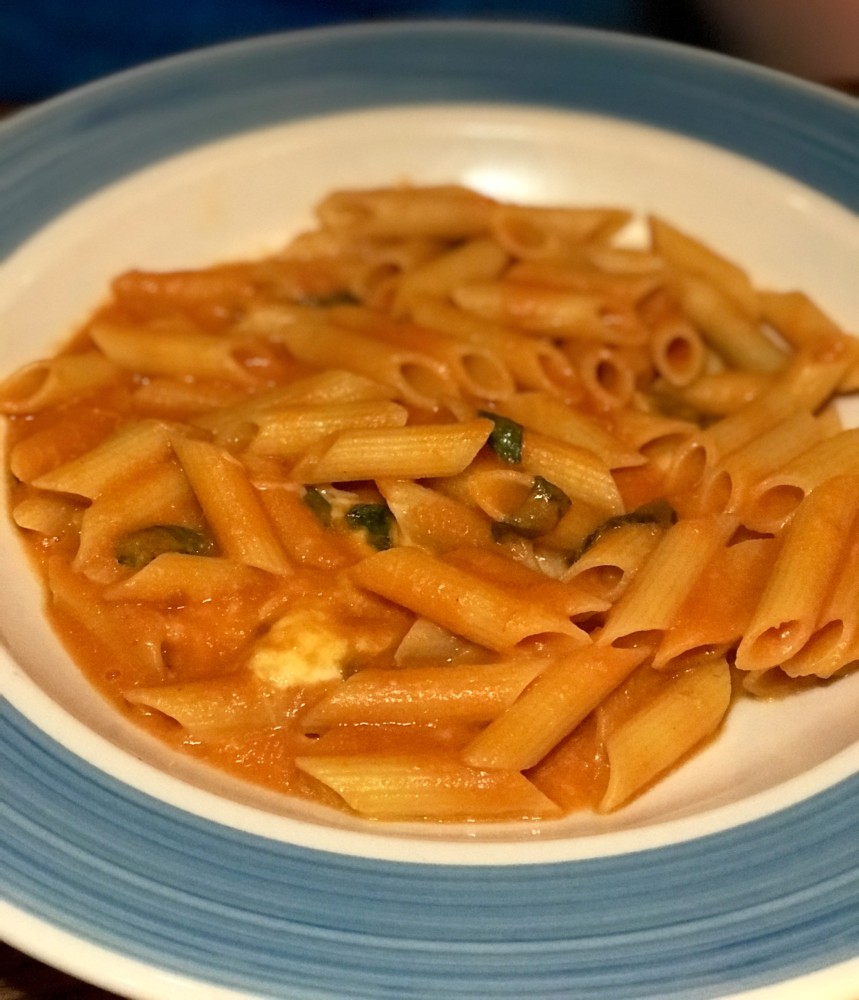 There is quite a selection of appetizers to choose from at Sardinia, including things like crostini with parma prosciutto and pesto burrata, steak tartare, steamed mussels and eggplant parmiggiana. We opted for the salmon carpaccio, served with fennel and orange. The restaurant was incredibly accommodating and left out the orange as per my restrictions, which honestly had no real effect on the quality of the dish. A drizzle of olive oil did the trick, lending a beautiful finish to the dish. Even without the citrus, there was still an ample amount of flavor and freshness.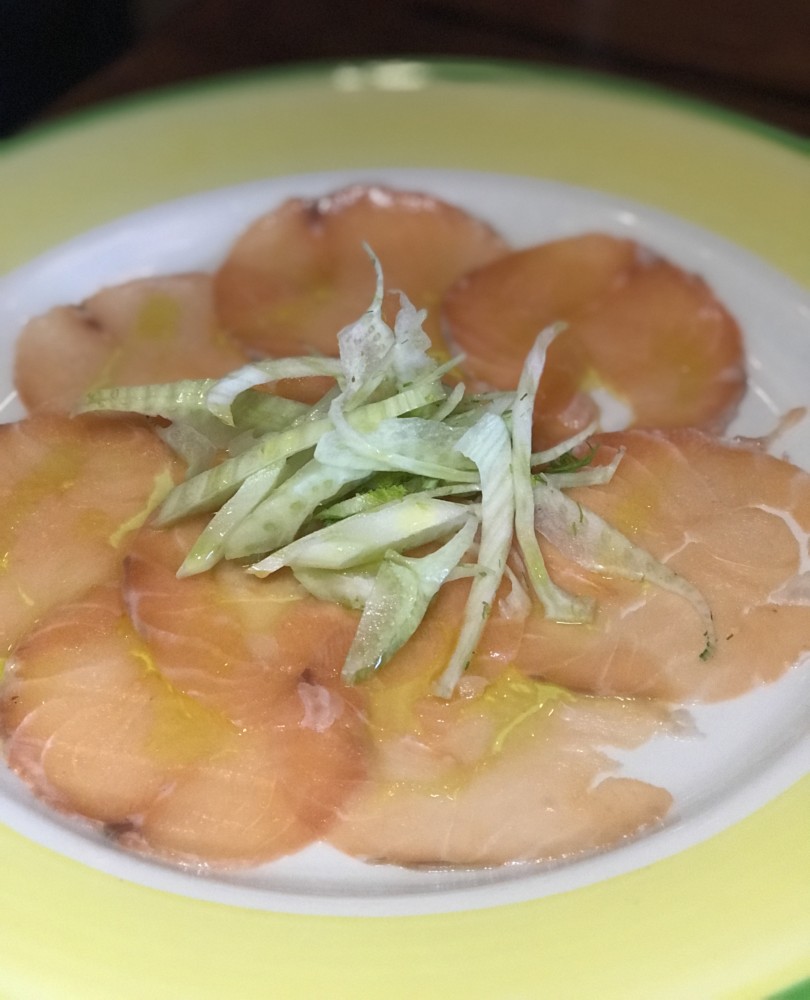 Time for the greens! We both agreed immediately on the Bietole salad with beets, romaine lettuce, cherry tomatoes, onions and honey. There is normally parmesan in the salad as well, but we asked for it without for obvious reasons. Though the salad itself was basic, that addition of honey elevated it to a new level. Its sweetness married perfectly with the earthy beets and juicy tomatoes, adding just the right amount of pop needed.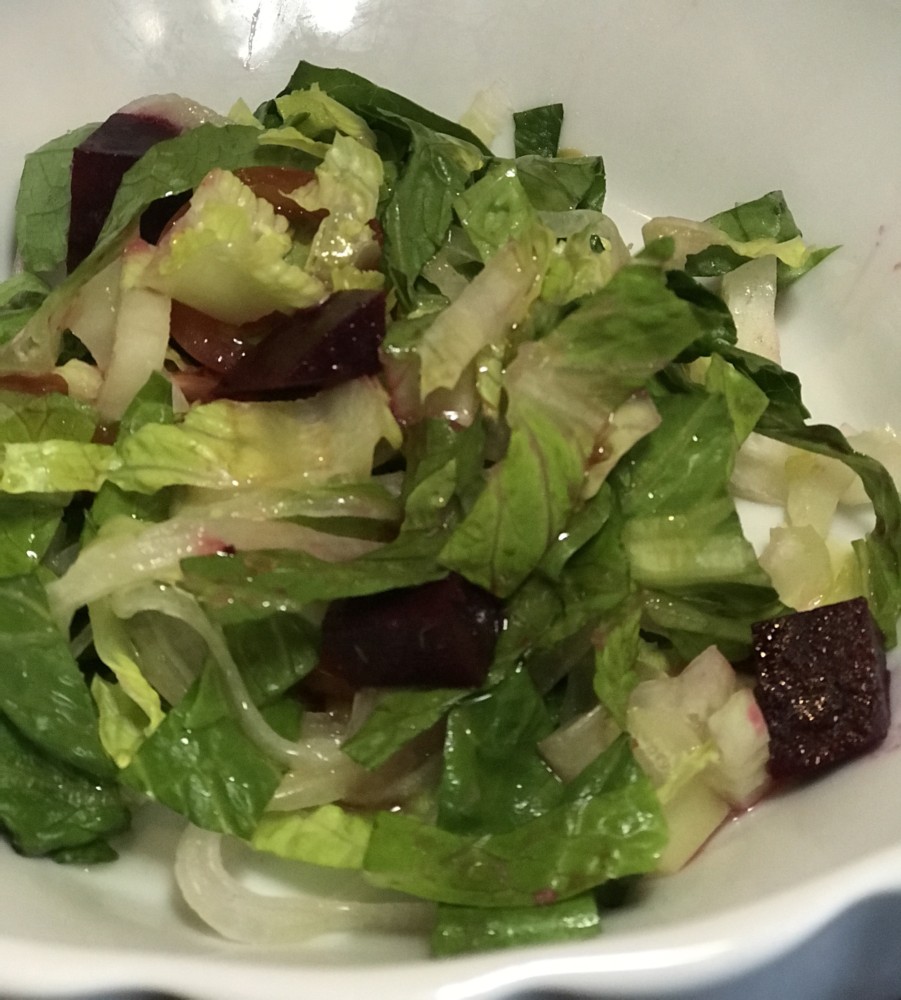 If we thought there were a lot of appetizer choices at Sardinia Ristorante, the list of entrée options is even longer! Four kinds of Sardinian-style paella (uses fregola instead of rice), eleven kinds of pastas, six kinds of pizzas, and fourteen kinds of meat and fish dishes. Whew! I didn't have trouble deciding though, as soon as I saw the words Grilled Octopus. My mind was made up — and its decision was on point! The Polpo Alla Griglia, a.k.a. grilled octopus, comes with a medley of grilled vegetables, including red and green bell peppers, red and yellow tomatoes, and asparagus. The two tentacles were some of the most tender I've had in all my octopus-eating days, with perfect grill marks and incredible taste and texture. So many restaurants try to add too many ingredients to their octopus dishes, which ultimately ends up hiding what's supposed to be the star of the dish — the octopus. This had no frills, it was straightforward and every bite was thoroughly enjoyable.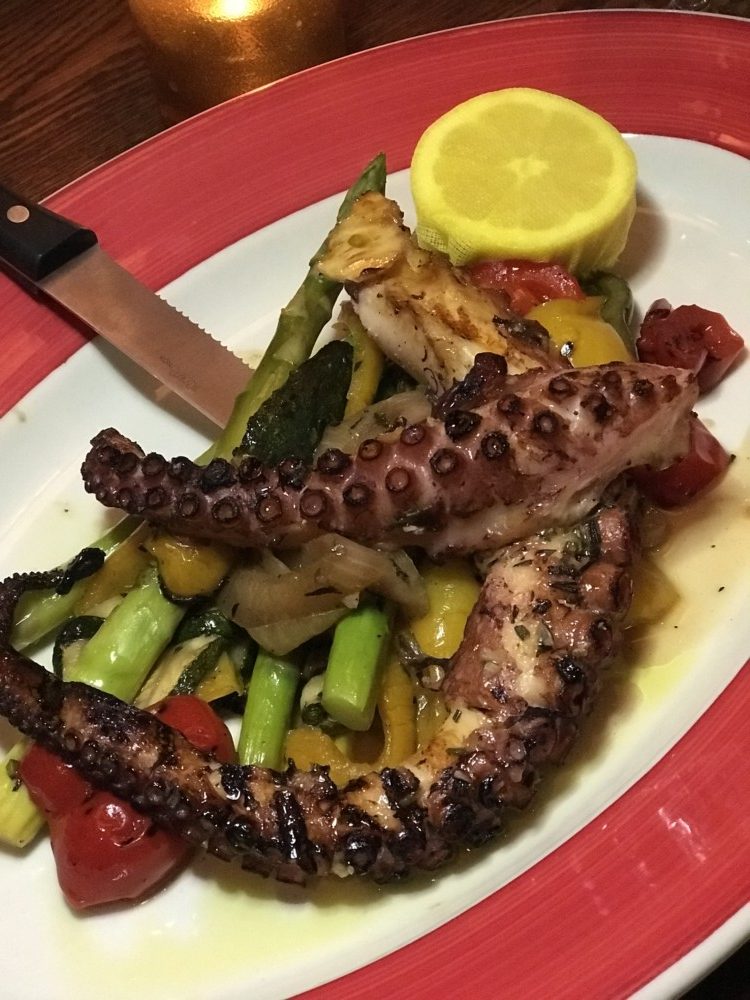 And because I can never have too many veggies in my life, I ordered a side of the wood-oven-baked garlic spinach. When I was a little girl, my dad would challenge me to arm wrestling matches after dinner as a way to make sure I always ate my spinach — and then he'd let me win. I guess it stuck, because I've been a huge fan of this particular green ever since I can remember. Sardinia's "spin" on their spinach (see what I did there?) really pays off. Baking it in the wood-burning oven lends a bit of a smokiness that I absolutely loved.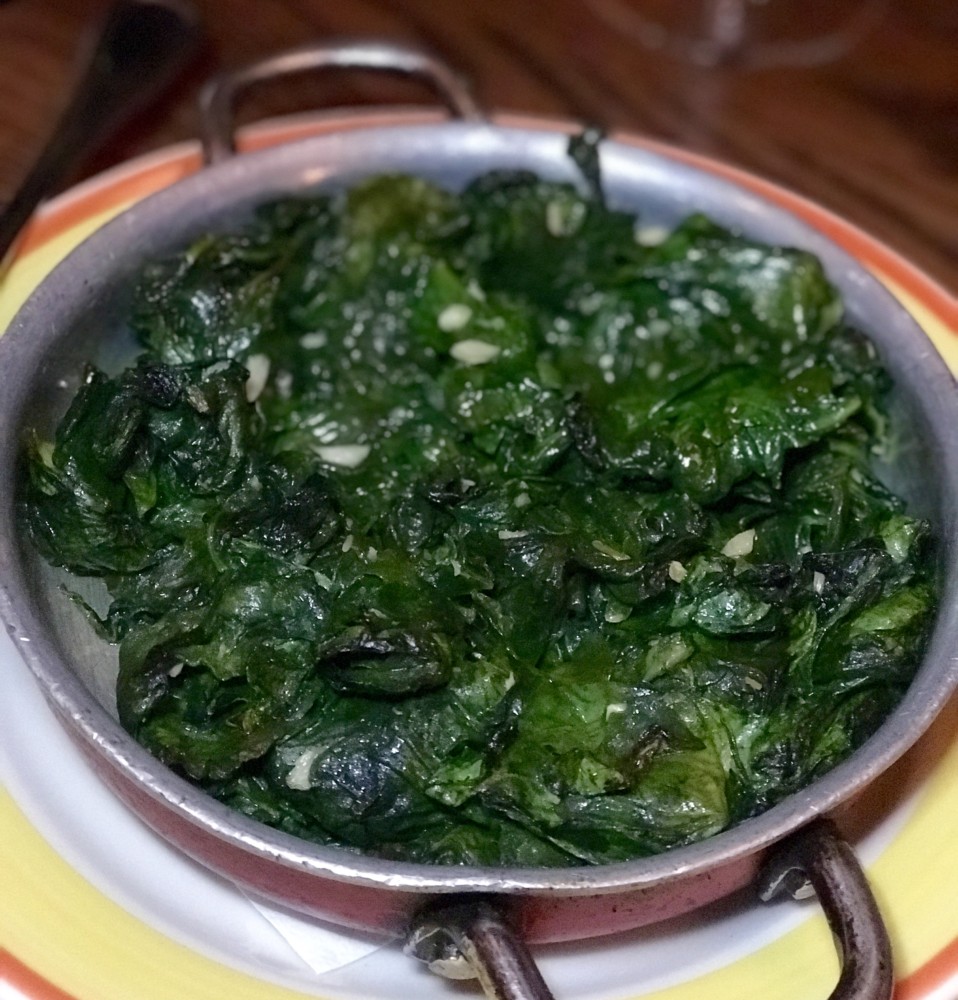 One of the main attractions at Sardinia Ristorante is its impressive and diverse wine list, featuring not only Italian wines but many other wine-making regions of the world. Our server, Dino, offered us a bottle of their house Sardinian white wine, Vermentino di Sardegna, which paired nicely with all of our choices throughout the meal. Sardinia offers wines by the glass, quartino, or bottle, and offers special wine deals of the month.
Sardinia Ristorante is located at 3035 South Federal Highway in Delray Beach. The restaurant is open for dinner daily from 4-10:30pm, and Saturday and Sunday for brunch from 11:30am-4pm. Happy hour is every day from 4-7pm. Sardinia also offers a seven-course tasting menu, available daily, for $65 per person, $85 with wine pairings.