Never miss a bite! Sign up here to receive new recipes and reviews straight to your inbox.
Disclosure: I received complimentary tickets and exclusive sponsorship recognition for this event. No monetary compensation as been received for this post. As always, all opinions are 100% my own. 
The March of Dimes Signature Chefs Auction Broward County was a huge success! Attendees tasted bites from some of the area's top restaurants, sipped on cocktails, bid on incredible auction items and enjoyed a sit-down dessert during the evening's live auction, all in support of the March of Dimes and its mission to help families have healthier babies. Over $136,000 was raised for the organization! Thank you to the Ritz-Carlton Fort Lauderdale for hosting us!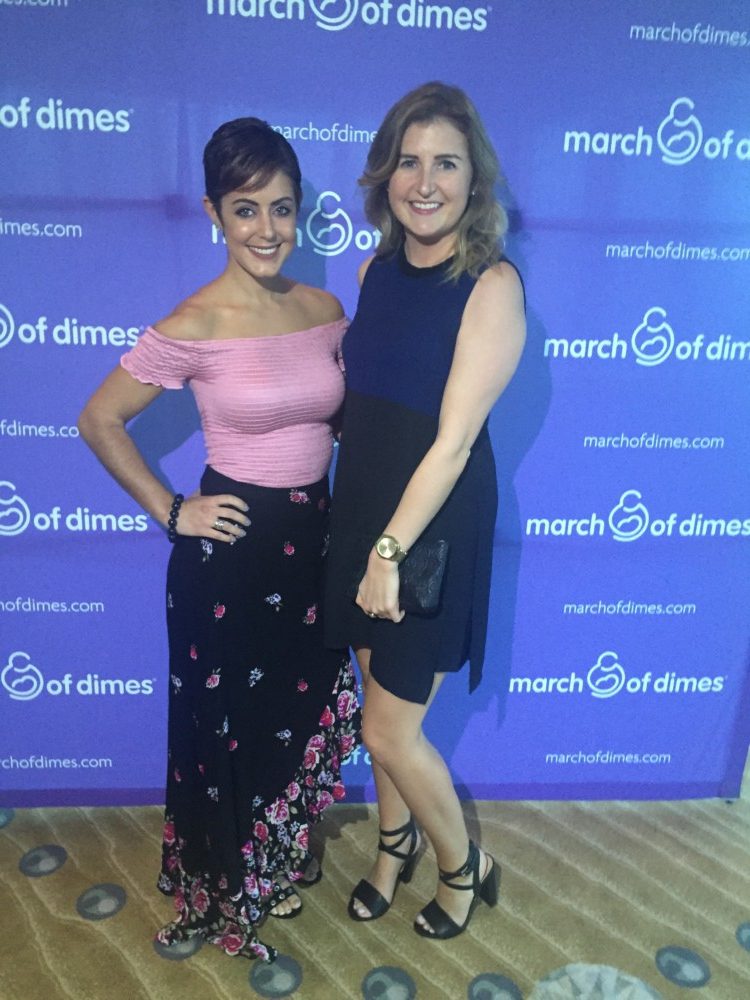 Take A Bite Out of Boca was the exclusive online media sponsor for this year's event and was recognized throughout the evening by the organization. This was a first for me, and it was super exciting to be included in the event materials. My face was in everyone's Swag Bag! As I mentioned in my previous post about the Signature Chefs Auction, I have a personal connection to the March of Dimes, which made it even more special to be such a large part of the night.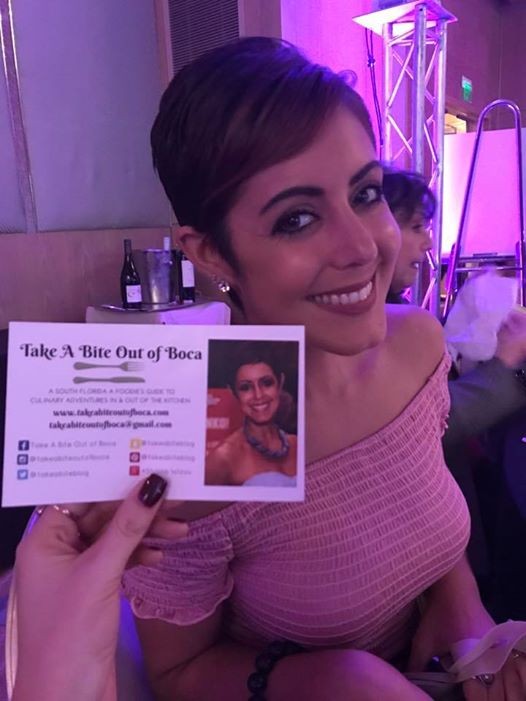 The two main components of the evening were the food and the live auction. There were also a lot of really cool items to bid on throughout the evening before the live auction began — things like Miami Heat tickets, a full day of spa activities and more. But the live auction items? These were intense! Packages included a one-of-a-kind experience for two flying high in the Goodyear's Wingfoot One Blimp; a 6-day, 5-night stay at a newly renovated condo in Park City, Utah, including airfare; an 8-course tasting with craft beer and wine for up to 8 people by Royal Pig Pub's Executive Chef Stanton Bundy; a 7-night cruise for two to Alaska on Royal Caribbean Cruise Lines; and a 12-course tasting with wine pairing at your private residence by S3 Restaurant's Executive Chef Chris Miracolo.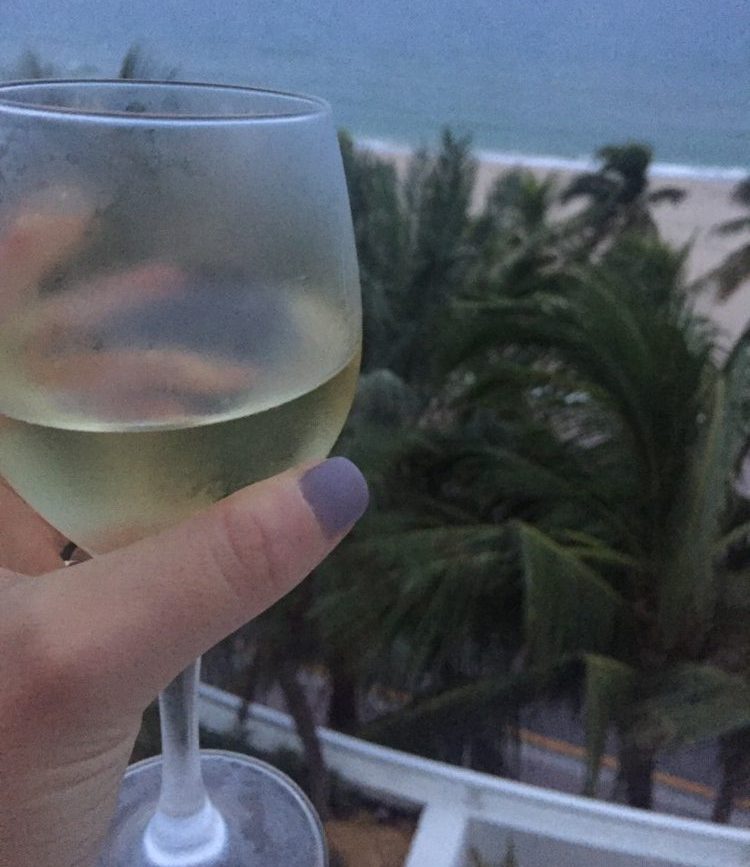 It would be nice to be able to experience any of those things! While I won't be soaring the skies on the Goodyear Blimp anytime soon, instead I'll drum up delicious memories of the food served at the event. I had two favorites: Burlock Coast's smoked fish dip with celery, jalapeño, piquillo peppers, cilantro and chives, and Lobster Bar Sea Grille's miso-cured ocean trout mi cuit, which means half-cooked. It was served with pickled honshimedji mushrooms and daikon. The fish was incredibly flavorful and had a very unique texture — it almost melts in your mouth and feels utterly decadent. The fish dip was also super flavorful, and I loved the crunch from the additional ingredients. I may have gone back for seconds…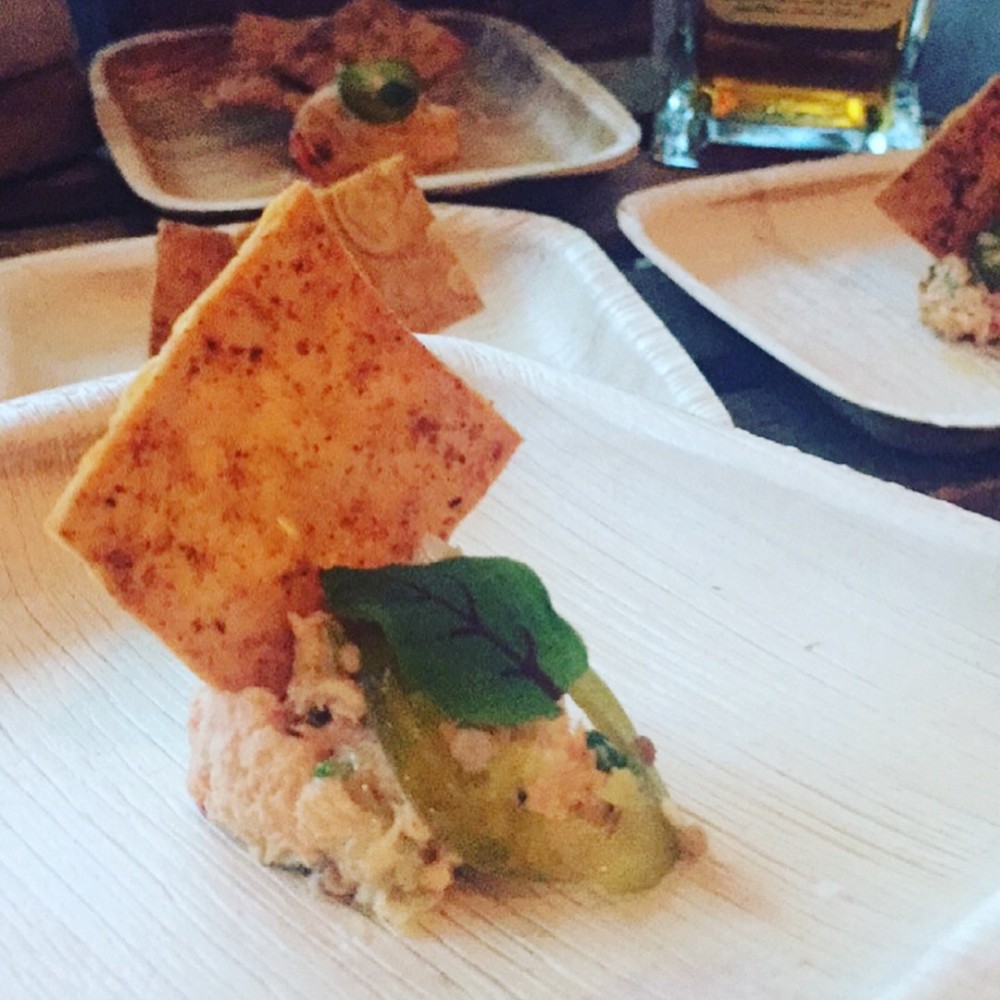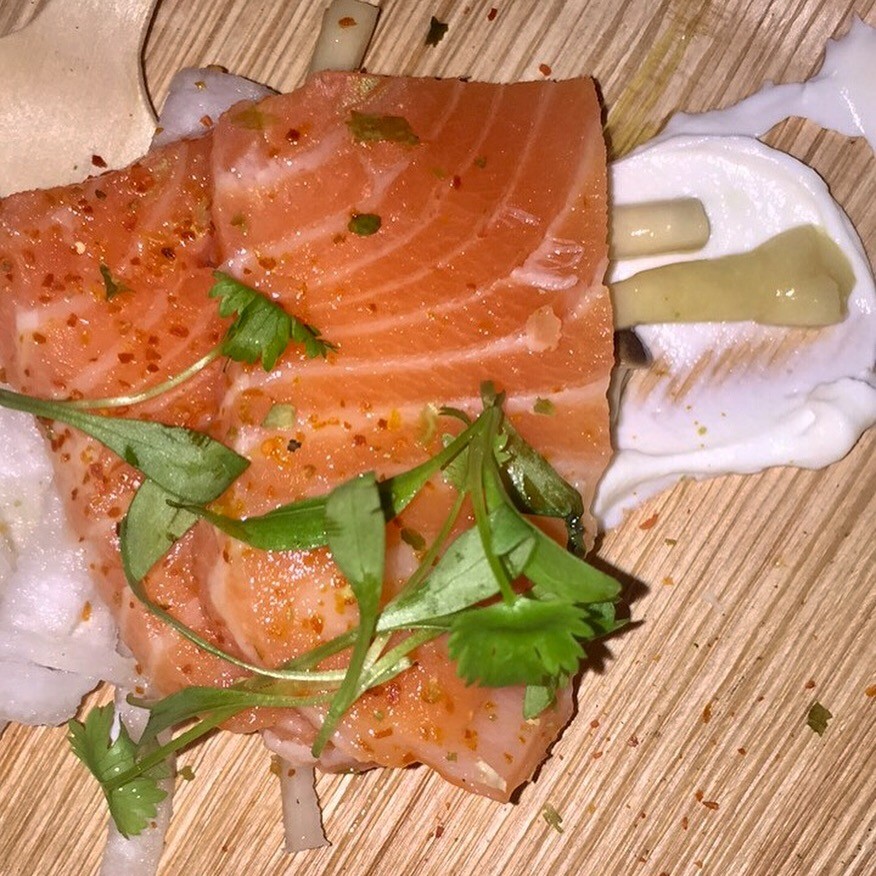 Other dishes included mini pitas topped with steak, grilled peppers and onions, black beans and chimichurri sauce from Pincho Factory; the 'Funky Duck Taco' with confit duck, apricot and red onion glaze, jicama and purple cabbage slaw, lime juice and chili oil-dressed greens from Funky Buddha Brewery; tortellini with brown butter, sage, truffles and mushrooms from Aruba Beach Cafe; beef truffle tartar with creme fraiche and carrot tops from Adena Grill; bacon mac and cheese with vermouth cream sauce and brioche bread crumbs from Royal Pig Pub; pumpkin seed roasted maitaike mushrooms, charred corn and lentil mole from Sea Level Restaurant; and smoked short rib croquettes with mustard BBQ and starfruit slaw from E&M Culinary, Events and Creative (a catering and event company from The Rebel House owners).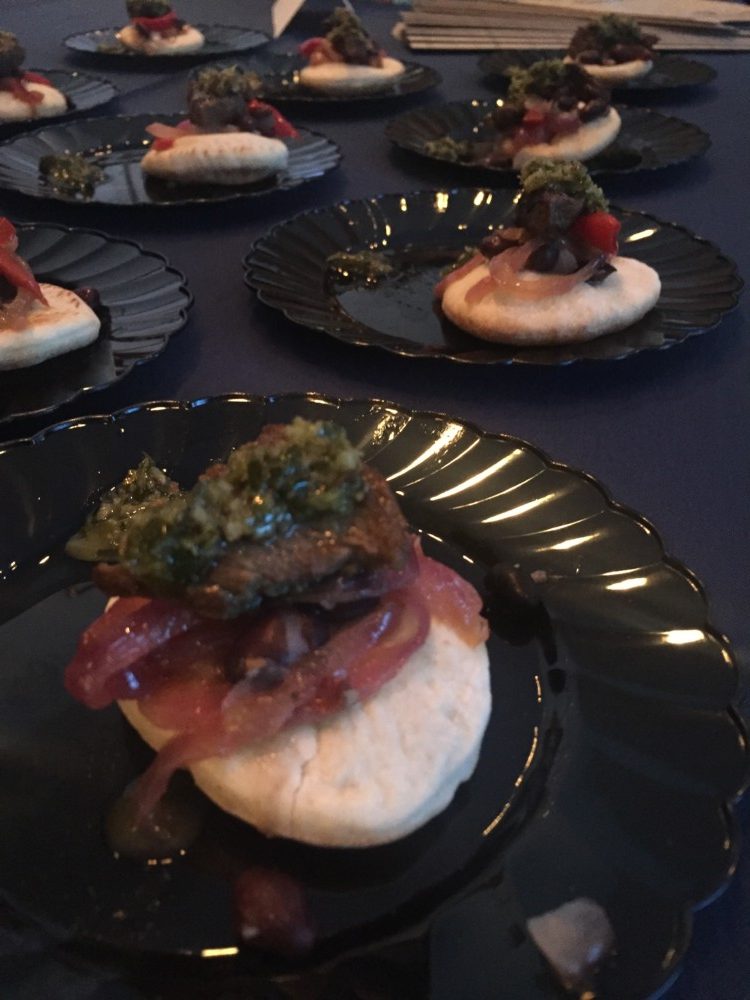 Event Culinary Chef, Chef Rey De La Osa of Publix Aprons Cooking School Plantation, served a yummy pistachio-dusted scallop with truffled creamed corn and sweet butternut puree, and the dessert was created by the Ritz-Carlton Fort Lauderdale's pastry chef, Francesca Monahan — praline croquant and chocolate mousse dome over a gluten free chocolate biscuit, topped with blood orange and candied hazelnut. This was amazing. Definitely worth every single solitary bite, and then some.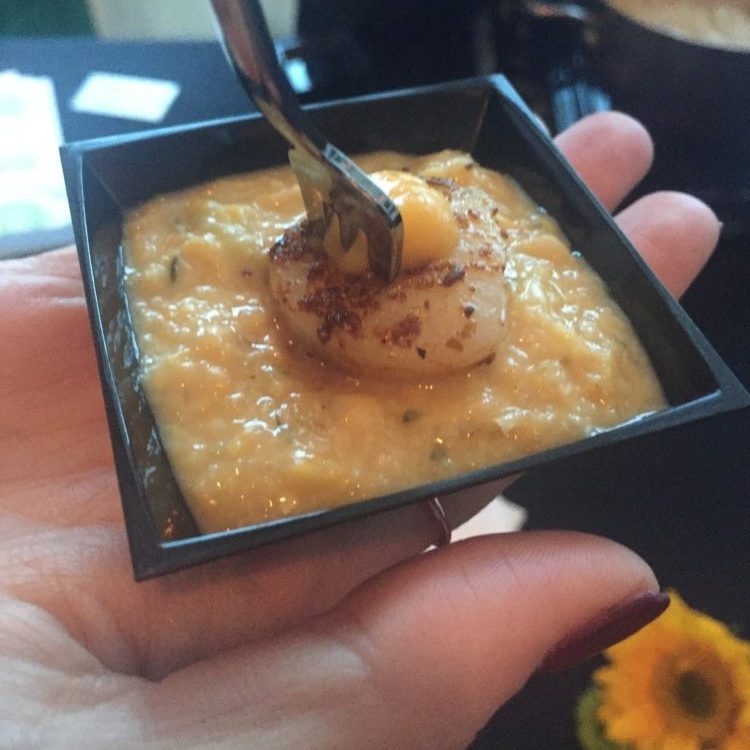 I was honored to be a sponsor of the event and want to give a big shout out and thank you to all of the other sponsors: Presenting Sponsor, Envision Physician Services; Gold Sponsors Gables Engineering Inc. and PMG; Silver Sponsors ANF Group, Florida Community Bank, Holman Enterprises, Sunshine Health, and Wells Fargo; Bronze Sponsors JWR Construction, Gallo Herbert Architects, Law Offices of David L. Hirschberg, P.A., Strategic Asset Management Group, and Weitz & Schwartz P.A.; In-Kind Sponsors Constellation Brands, Goose Island Beer Company, Total Wine & More; and my fellow Media Sponsors 101.5 LITE FM, 102.7 The Beach Miami, and SportsTalk 790 The Ticket.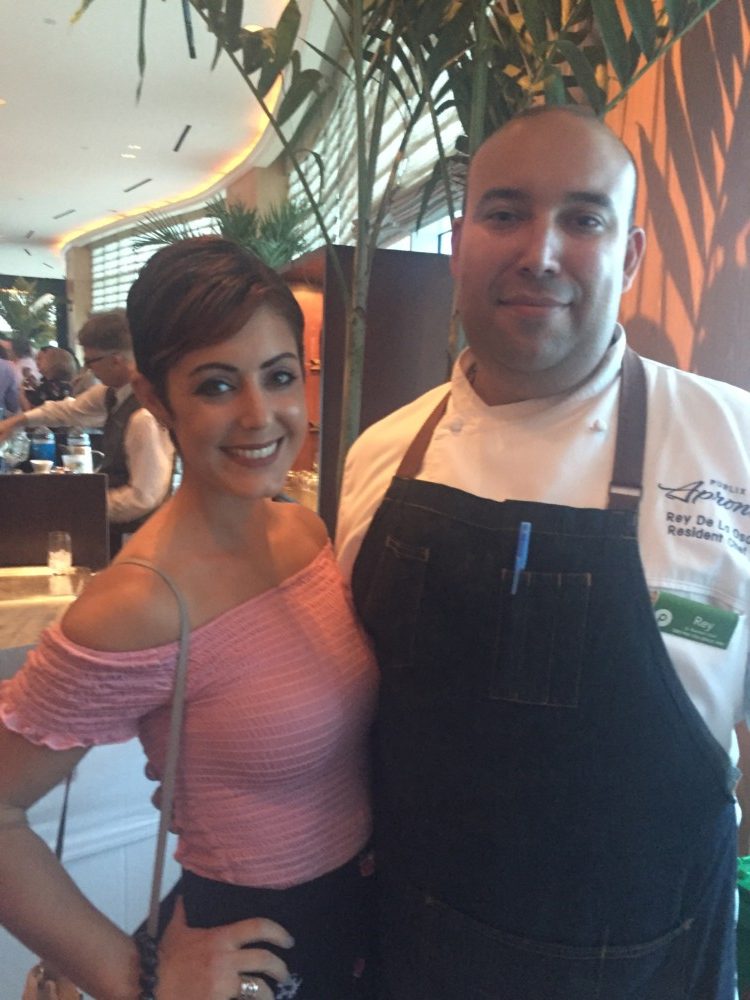 This is an event I want to be part of for years to come. I'm already looking forward to the next one! Keep the March of Dimes Signature Chef Auction on your radar for next year. Check out March of Dimes Florida for more information, and follow them on social media to stay in the know! Facebook / Instagram / Twitter