Never miss a bite! Sign up here to receive new recipes and reviews straight to your inbox.
Why buy dried fruit from the store when you can make it at home? With a dehydrator, it's easier than ever.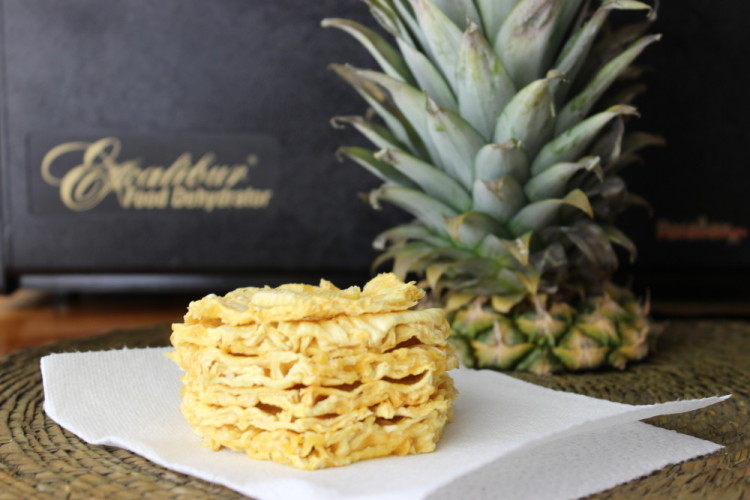 There are so many ways to preserve the flavors of summer — canning, freezing, dehydrating, etc. We all want to be able to taste the sweet signs of summer even during the coldest, darkest winters. As always, #SundaySupper is here to help make that a little easier for you. We're sharing our favorite recipes for Saving Summer today. Thanks to our co-hosts, Stacy of Food Lust People Love and Heather at Hezzi-D's Books and Cooks!
I actually did almost the same thing for last year's Saving Summer theme — dried peaches. The only difference? I tried doing it in my oven since I didn't have a dehydrator. While the outcome was still pretty good, it's nothing compared to this time around when I actually did have a dehydrator to use. One of my friends let me borrow hers to do a little experimenting. First I tried pureeing strawberries and spreading it out to make fruit leather. Obviously I spread it way too thin, because it basically evaporated… Oops. Then I sliced up some zucchini and made zucchini chips — those were delicious! I sprinkled with a little extra virgin olive oil and sea salt and had an awesome little snack on my hands. I also tried papaya, however I don't think I left it in long enough because it wasn't quite as firm and chewy as I would have liked. It wasn't the same as my favorite dried papaya from a certain store… Still good though!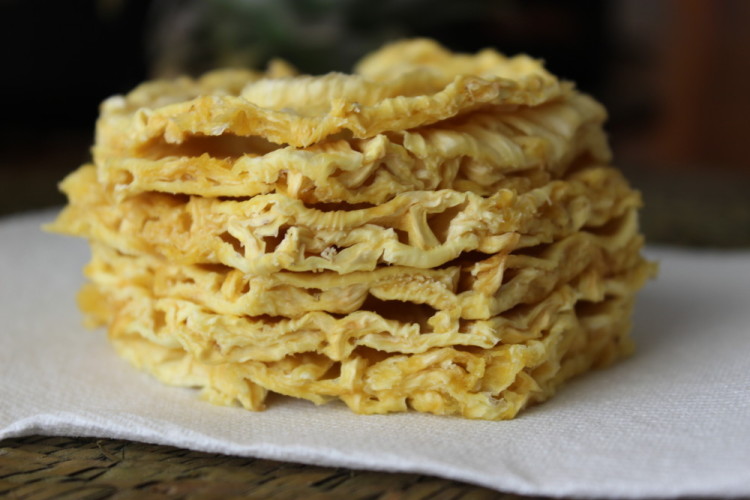 My last and final experiment, and the one that worked best, was with pineapple. I often buy dried pineapple from that same store where I get my papaya, but it's super sugary and sweet. Who even knows what's added to the fruit before dehydrating it… I like knowing that there was no added sugar and certainly no preservatives or anything like that in my dried pineapple. And you know what? It was still deliciously sweet, juicy and perfectly chewy.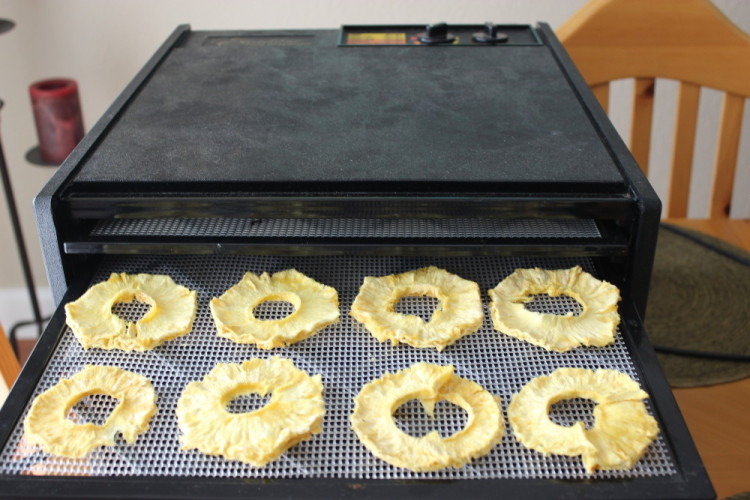 There really isn't a recipe for this — all I did was slice up the pineapple about 1/4-inch thick and put it in the dehydrator for 12 hours. The dehydrator I used (Excalibur) had a chart that said what temperature it should be on depending what you were making. It makes things pretty easy. It even came with a booklet with instructions on how to prepare each fruit or vegetable.
Have you ever used a dehydrator before? What are some of your favorite things to dehydrate?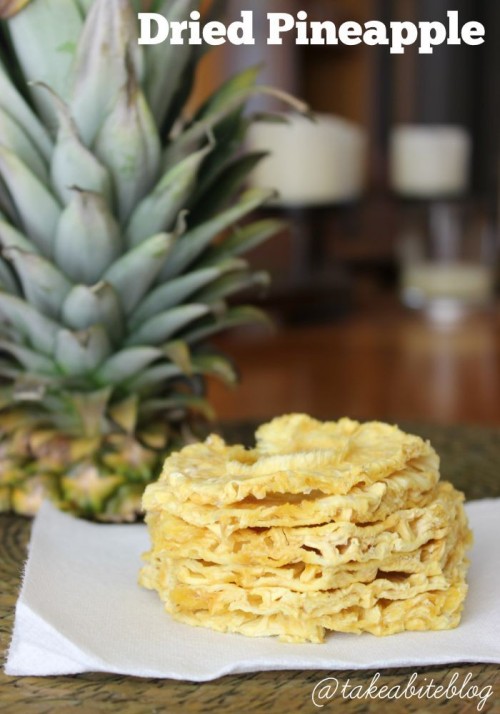 Don't forget to check out all the fun and creative ways my #SundaySupper friends are Saving Summer!
Canning
Dehydrating
Fermentation
Freezing
Infusing
Pickling
Preserving in oil or butter
And for even more help and support
Join the #SundaySupper conversation on Twitter every Sunday! We tweet throughout the day and share recipes from all over the world. Our weekly chat starts at 7 p.m. ET. Follow the #SundaySupper hashtag and remember to include it in your tweets to join in the chat.
To get more great Sunday Supper Recipes, visit our website or check out our Pinterest board.
Would you like to join the Sunday Supper Movement? It's easy. You can sign up by clicking here: Sunday Supper Movement.