Never miss a bite! Sign up here to receive new recipes and reviews straight to your inbox.
I think I've been on every single tour that Savor Our City offers — more than once. Though sometimes this means visiting the same restaurants twice, most of the time I'm being introduced to new spots. Last week, Savor Our City did a mini version of it's Delray Beach Pineapple Grove Tour, ending the night at a place I have been wanting to go for a while — Vino Van Gogh. It's a "Paint, Wine and Art Bar" where you and a group of friends (or go alone if you're so inclined) can participate in a group painting class and unleash your inner artist. Everyone paints the same image, and there is an instructor up at the front of the room helping you along the way. Wine and beer is also available for purchase. It's a super fun way to spend an evening, and everyone on this special Pineapple Grove tour got to experience it!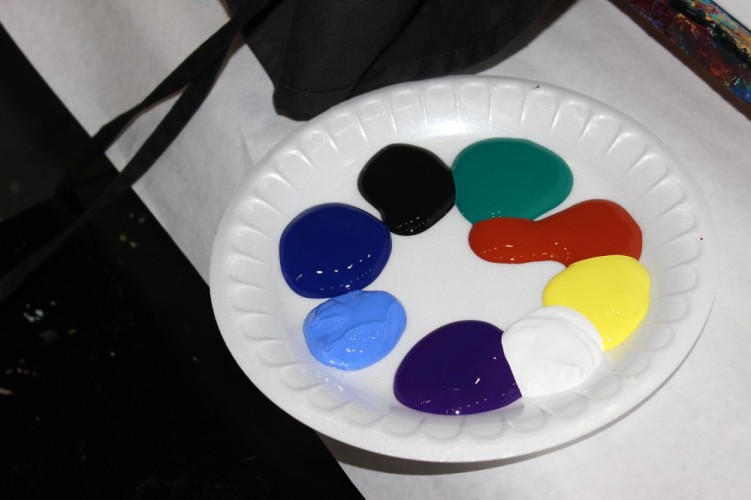 Instead of the usual 5 or 6 restaurant stops, this tour was limited to 3 since we would be participating in a class at Vino Van Gogh. We started at SoLita, a regular on the Savor Our City tours, who served us their signature Eggplant Stack paired with a smooth and food-friendly Chianti. Mozzarella and slices of beefsteak tomato are sandwiched between two pieces of crispy eggplant, topped with peppery arugula and drizzled with an aged balsamic and shaved parmigiana. This is one of my favorite appetizers in all of Pineapple Grove. Seriously. The eggplant is so unbelievably perfect — Bubby's eggplant might give it a run for its money, but I've never had it this good from any other restaurant. SoLita proudly boasts this as one of it's most popular items on the menu. No surprise there — everyone's plates were empty within mere seconds of those stacks being set down.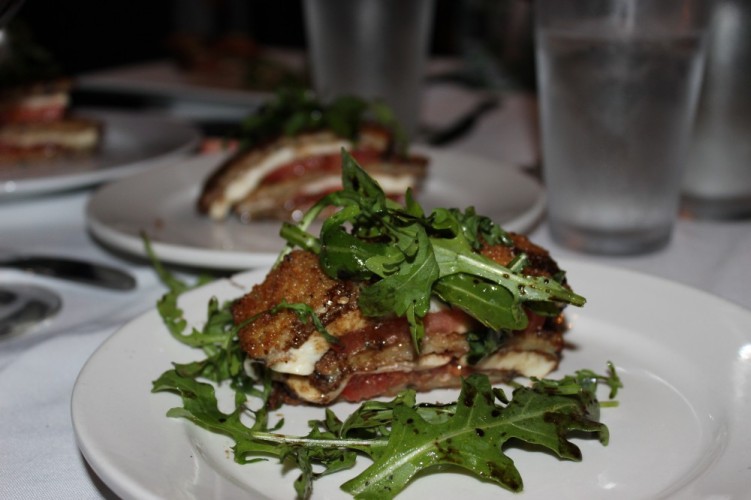 On our walk over to Max's Harvest, we started to feel rain drops and crossed our fingers that it would hold out. We were supposed to take over the outside patio area of the restaurant, which is an intimate setting perfect for our group of 20, but the weather had different plans for us. The staff immediately moved us inside and seamlessly continued pouring our wines and serving our light bites. We were given a choice of Chardonnay or Cabernet Sauvignon — I stuck to red and had the cab. Moments later I was staring at another one of my favorite bites in Pineapple Grove — goat cheese croquettes with a Marcona almond crust and a red chili-guava jelly. Smooth and creamy on the inside and perfectly crisp on the outside, this is the best texture combination there could ever be. Plus, it's goat cheese. When have I ever disliked anything with goat cheese?! I also tried deviled eggs for the very first time, and while I'm really not an egg person, I actually liked it! I think it had something to do with the yummy truffle sea salt sprinkled on top… This was the first time Max's Harvest participated in one of Savor Our City's tours. I'm a huge fan of the food there, so I really hope they stick around for more!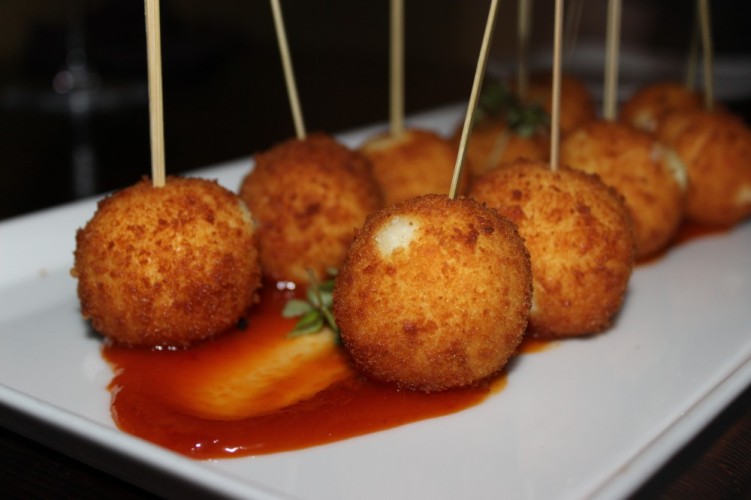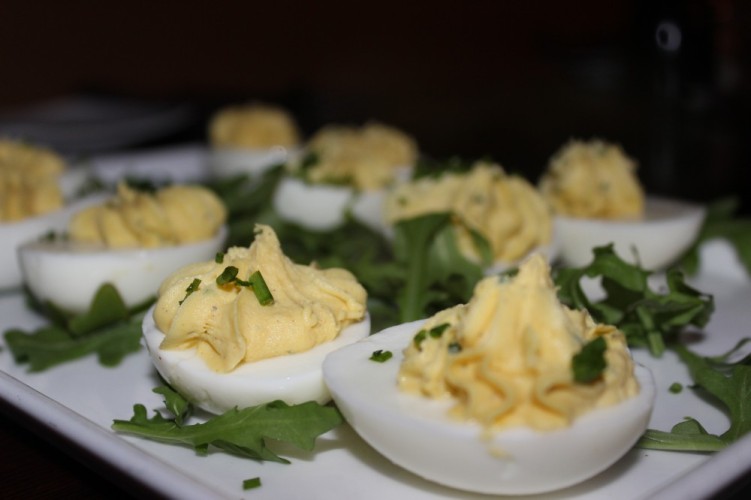 The rain settled a bit by the time we were ready to leave and head to our third and final food stop of the night — Papa's Tapas, another tour regular. Papa's Tapas served us their red sangria and an assortment of — you guessed it — tapas! There were ham, cheese and chicken croquettes, cheese quesadillas, Montaditos de Chorizo (grilled chorizo with roasted peppers, olive oil and garlic served on toasted baguette), Montadito de Puerco (mini roasted shredded pork sandwiches), and Meatballs Andalusia. Obviously there was very little for me to eat here — just the cheese quesadillas and croquettes. Oh, and all the apples and oranges in my sangria! 🙂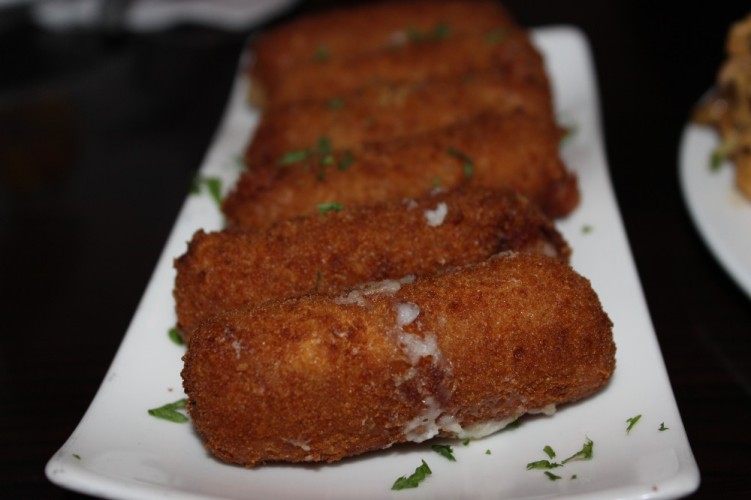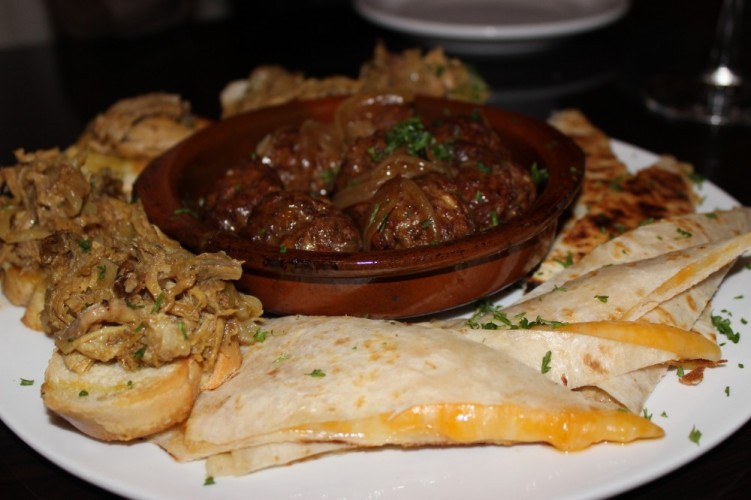 It was time to break out all the creativity we had hiding inside and get to work at Vino Van Gogh! We would be painting "Electric Night," a colorful scene with dragonflies and lightning bugs filling up the beautiful nights sky over cattails and lily pads in a pond. I was not convinced that I'd be able to paint anything remotely close to what was shown, but with the step-by-step instructions from our group leader, I successfully finished the painting! I will definitely be going back here. You can check their calendar to see what paintings are featured on what night and choose when you want to go!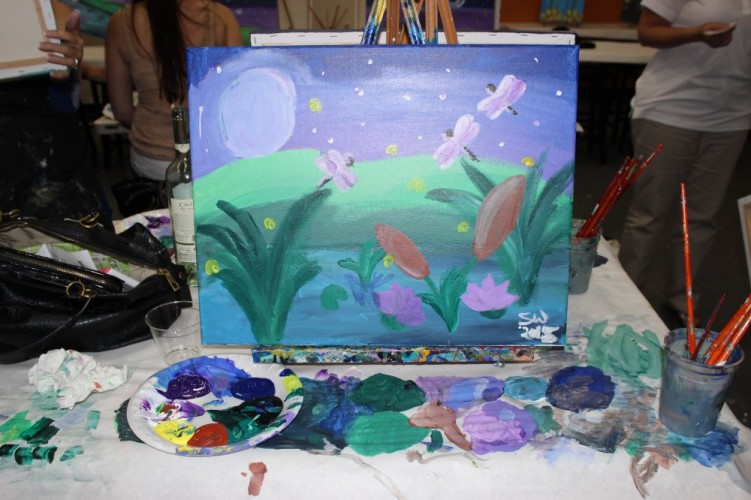 Savor Our City plans to include Vino Van Gogh in future tours. For more information, to check availability and purchase tickets, visit SavorOurCity.com.