Never miss a bite! Sign up here to receive new recipes and reviews straight to your inbox
Disclosure: Thank you to Primizie for sponsoring this post. As always, all opinions are 100% my own.
Primizie Crispbreads are giving snacking a whole new meaning! These thick-cut specialty chips were created by a professionally-trained chef and inspired by a recipe discovered while on a culinary tour of Italy with his wife. They're made with unique flavors and have that crispy crunch you look for in a good chip. When you're snacking with Primizie, you won't have to worry about your chips breaking off into the dip!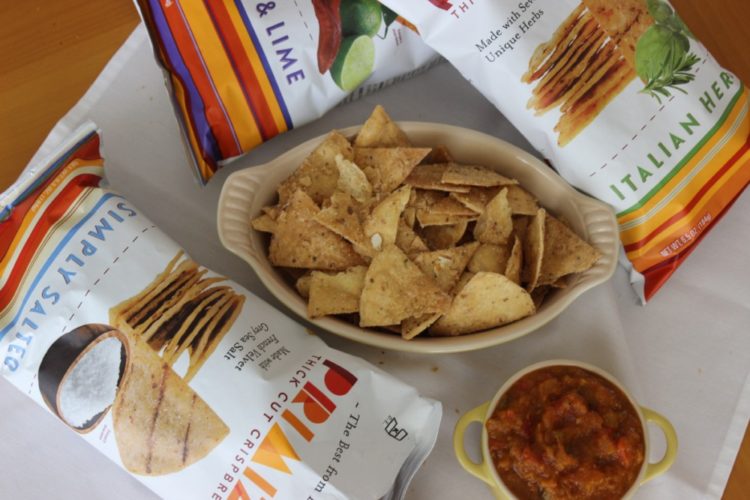 Primizie products are made with minimal ingredients — less than SIX to be exact. It's an all-natural wholesome snack that proves you don't need a laundry list of ingredients to make something delicious. In fact, I shy away from products that do have a huge list of ingredients, especially ones I'm not familiar with or can't even pronounce. For example, the Simply Salted Primizie Crispbreads are made with wheat flour, sunflower oil, salt and yeast. Four ingredients you might even have in your own pantry. Not only can you recognize all of the ingredients in these tasty chips, but they are 100% free of GMOs, MSG, cholesterol, corn, artificial flavorings, preservatives, and trans-fat. The Gouda cheese flavor is also certified free of any bovine growth hormone drugs.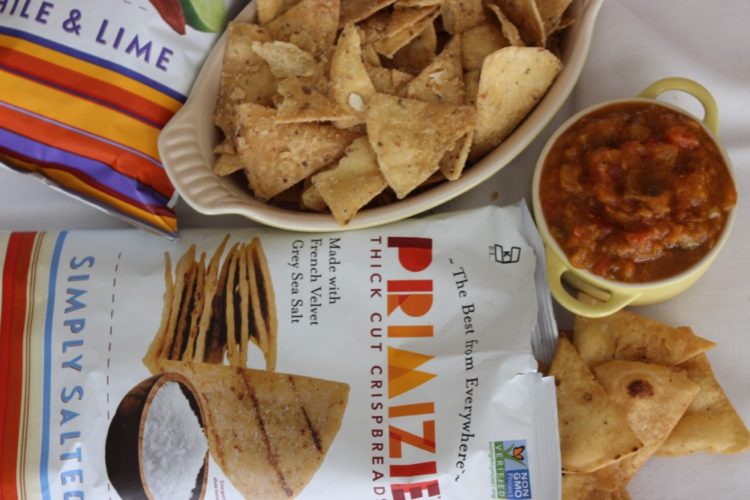 Annnnnd four out of the six flavors contain no sugar, which makes these the perfect snack for me! You'd be surprised how many chips and crackers actually do contain sugar. I'm glad to have a sugar-free option for my serious chip and dip obsession — and a variety of fun flavors to choose from, inspired by different parts of the world. Primizie's Chef Mark uses his travels to find unique ingredients for his chips.  The Chili & Lime uses Chimayo chiles, a rare chile pepper from northern Mexico, and the Simply Salted uses one of the most iconic French artisanal salts, Sel Gris French Velvet Grey Sea Salt. Additional flavors include Italian Herb, Gouda & Garlic, Dolce Caramel and the newest flavor, Ancient Grains, made with sprouted organic amaranth, quinoa and sorghum seeds. My personal favorite is the Simply Salted — you can really taste the difference between these chips and other brands. The Sel Gris is pretty special; it's harvested by hand, using traditional Celtic methods, from clay-lined salt ponds in the famed Guérande region of France. It's a crunchy, crystalline salt that retains most of its natural moisture, giving it a light and delicate flavor. Pair it with a good dip, and it's a perfect match. Aside from the salt, all of the ingredients used in Primizie Crispbreads are just as special; they're made from The Best From Everywhere.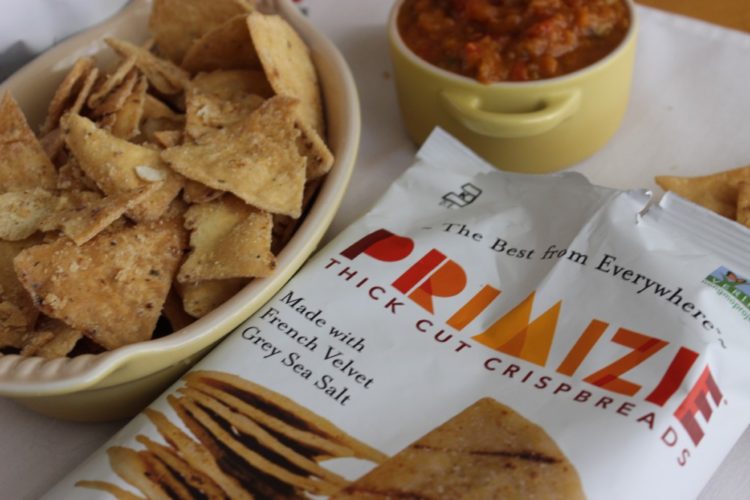 There's no better party display than a variety of chips and dips to enjoy, and with the big game coming up this weekend, you're definitely going to want Primizie Crispbreads on your appetizer table! If you need some dip inspiration, Primizie has plenty of recipes to choose from. Here are two that would be perfect for game day!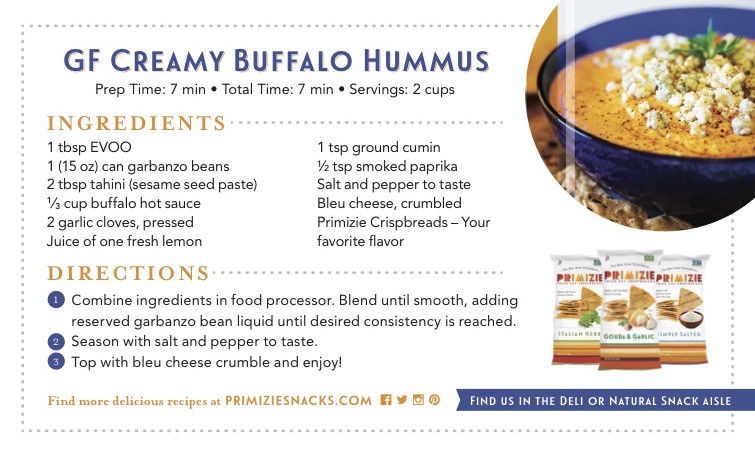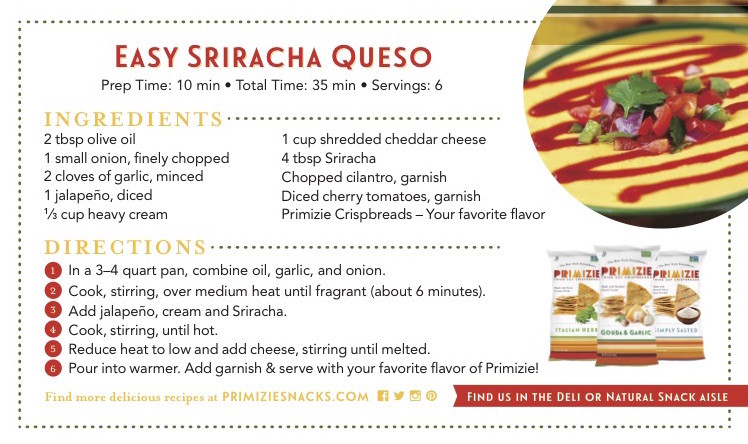 You can find Primizie Crispbreads at Publix in the deli area. Check out their Store Locator to find your new favorite snack! Don't stop there, FOLLOW Primizie Crispbreads on Facebook, Twitter, Pinterest and Instagram too!