Never miss a bite! Sign up here to receive new recipes and reviews straight to your inbox.
Simple Roasted Asparagus is an ideal side for anything from seafood to steak. All you need is asparagus, olive oil and a little salt and pepper for this tasty veggie dish.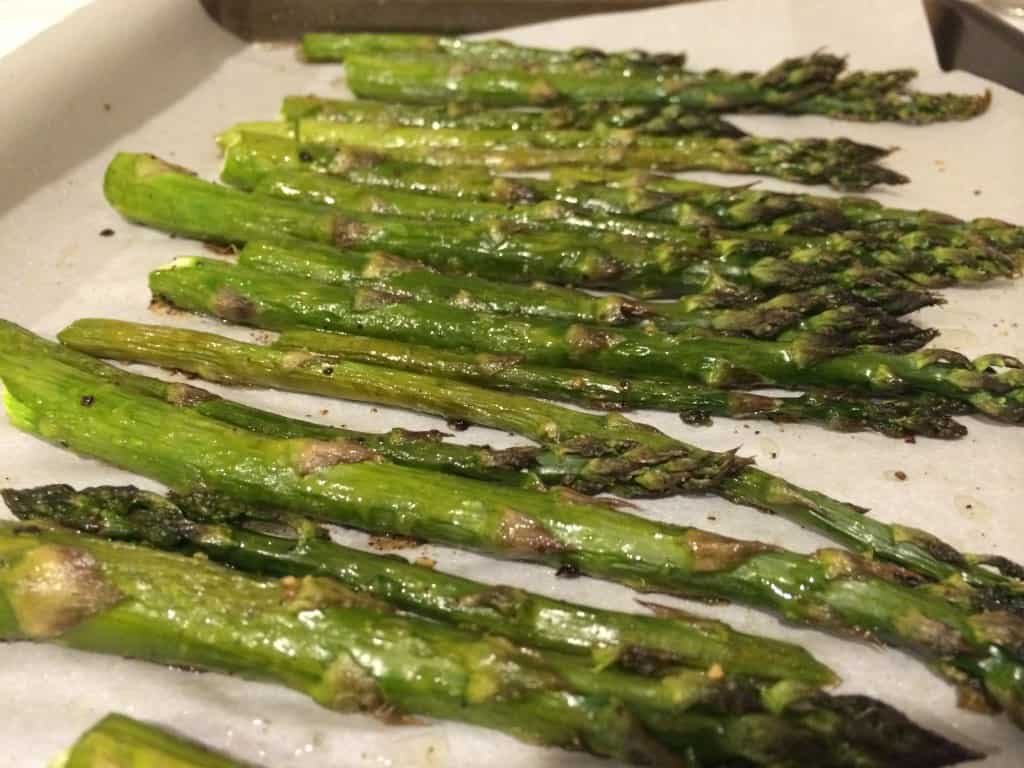 Guys, it's totally normal for your pee to smell after you eat asparagus. It happens to everyone. It's one of those elephant in the room things. You prepare asparagus for dinner and everyone is excited because everyone loves it (right?) but we all know in the back of our mind that we're going to hate life later on when our pee smells for the next 24 hours. Yeah, I totally just opened this post up by talking about urine. Did I ruin your appetite? Hopefully not, because I have a really super amazingly easy and delicious Roasted Asparagus recipe for you. I wish I could tell you it has magical powers and won't make your pee smell, but alas, it does not. Make it anyway. It's too good not to.
Roasting veggies is one of the simplest yet tastiest preparations. All it takes is a little olive oil, salt and pepper. Of course you could add other seasonings and flavors if you want to get fancy, but there is nothing wrong with a simple dish. Especially when it's this good. This Simple Roasted Asparagus has just the right amount of crunch and is a great compliment to any protein or you could toss it with pasta, rice, quinoa or couscous and other veggies for a vegetarian main dish.
I've made this Simple Roasted Asparagus with garlic and parmesan too. Amazing doesn't even begin to describe it. Use this as your base recipe for Roasted Asparagus and mix and match flavors according to whatever strikes your mood.
Stop worrying about your pee smelling afterward. Just do it.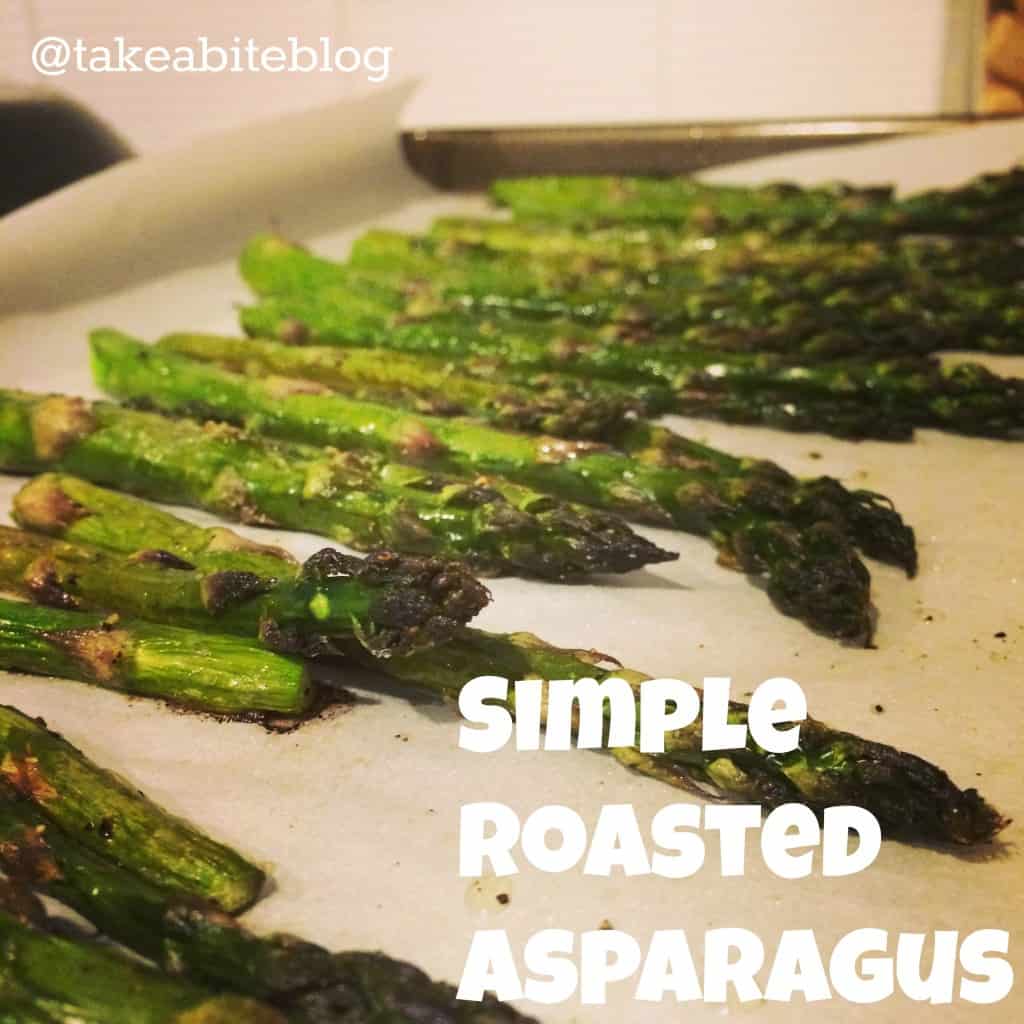 [yumprint-recipe id='8′]