I drive by this little strip mall on my way to and from the gym every morning, and one of the store fronts is "Smart for Life." I've always wondered what kind of company it was, but never really followed up. Someone's ears over there must have been ringing because a few weeks ago, the Director of Internet Marketing contacted me. Turns out, Smart for Life is a nutrition company that uses a medical weight loss program and nutrition products they develop and manufacture themselves in Riviera Beach.
Jarrett offered to give me some of the products to review, and invited me to come by the office to find out more about the company. I spoke with Dr. Sasson Moulavi, the Medical Director of Smart for Life, and learned more about the program. He is obviously very passionate about his work and cares about the people who come to him for help on their weight loss journey. Dr. Moulavi's focus is to protect our planet by ridding our food supply of toxins, all the while providing people with healthy choices to eat.
I'm always interested in trying out new energy and protein bars. Most of them are dessert-y flavors, so it's my way of allowing myself a little bit of indulgence without feeling too much guilt. Except for when those bars are loaded with just as much sugar as any chocolate bar you can find in the candy aisle. Then the whole idea of not feeling guilty goes out the window. The main drive behind these Smart for Life products is that they are not full of the same sugary ingredients in sweets, but they sure do resemble them! See the proof below…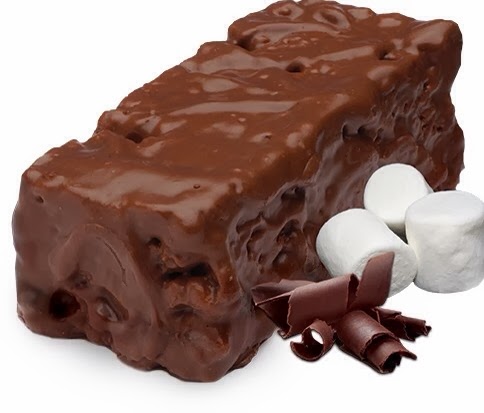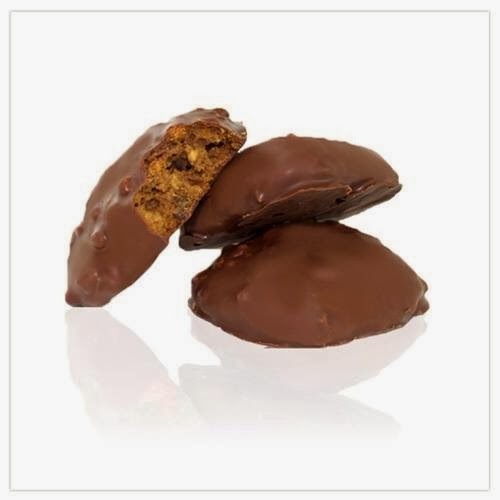 Seriously, those are healthy?! Looks like pure indulgence to me!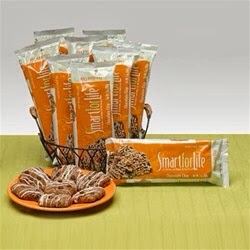 Smart for Life makes cookies, cupcakes, granola squares, and protein bars as well as flavored water enhancers, soups, protein powder, coffee creamers, and cereals. The weight loss program is based on a healthy eating regimen where you eat one of the various flavors of cookies every 2 hours, always drinking a full glass of water along with it, and having one full meal, or splitting it into two portions throughout the day. Joining the program comes with a lot of other health assessments and you have a really personable and supportive group of people dedicated to helping you achieve your weight loss goals. For someone looking for this kind of program, it seems like a good one to explore what with all the nutrients packed into these "cookies."

You can read all about the nutritional info and details of the cookie diet products on the Smart for Life website. Smart for Life is proud of those who come into their doors with a goal in mind, and come out triumphant. Check out some of these success stories here.

As for someone like me, I like the grab-and-go aspect of these cookies and bars. They are perfect to stash in your gym bag or purse when you know you're going to be running around all day and may not have time to sit down and have a meal. Small snacks like this during the day keep your energy up and keep you from being ravenous come dinner time. Sometimes I'll go straight from the gym to running errands or attending work meetings and I don't have a chance to stop home for a bite to eat… That's when these bars would totally come in handy.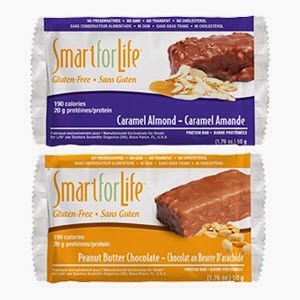 I tried a few different varieties and was definitely partial to some, and really not to others. I tried the mini Carrot Sunshine Cupcake (90 calories) when I met with the Smart for Life team, and that was good. I only ate the top (the best part!) and it tasted exactly as if I was biting into the top of any bakery style muffin. Crisp and sweet; I honestly would not have known I was eating a "health" food if someone didn't tell me. I felt the same about most of the products I tried that had chocolate, such as the Irresistible Winner Chocolate Chip Cookie (100 calories), the Chocolate Chip Cookie (80 calories) and the Banana Chocolate Chip Square (110 calories). Though these were dryer and more crumbly than your average cookies, they still retained even sweetness to give them a pleasurable taste. My favorites were the protein bars, Peanut Butter Chocolate and Caramel Almond. Both are 190 calories with only 4.5-5 grams of fat and have a whopping 20 grams of protein. That is AWESOME for a post-work out meal! Both were very tasty and the flavors in each were very obviously present; they also filled me up and kept me satisfied for a while.

I was not so fond of the Cranberry Granola Square (90 calories); I found it tasteless and very dry. I picked out the dried cranberries and ate those by themselves, haha, but the bar itself…not my cup of tea. I also did not enjoy the Oatmeal Raisin Cookies (100 calories). Again, I found them tasteless and dry. I usually love oatmeal raisin baked goods, so I was looking forward to this one in particular, but sadly, it disappointed.
But hey, everyone has different tastes, right? Some people probably love 'em. Obviously Smart for Life customers must or they wouldn't be purchasing them. As for me, I'd definitely go back for more of the protein bars, especially the Peanut Butter Chocolate one. There are also Chocolate and Green Tea flavors too. My next favorite was the Chocolate Chip Cookies. For only 80 calories, 2.5 grams of fat and 3 grams of sugar, they were really flavorful…my guess is those chocolate chips help a lot with that. 🙂 But whatever, I liked being able to satisfy my chocolate craving with something not so bad for you.
A congratulations are certainly in order for Smart for Life, which won the 2013 Manufacturer of the Year! If you are interested in learning more about what kinds of programs and products Smart for Life has to offer, you can visit their website, and follow them on Facebook, Twitter, YouTube, and Pinterest.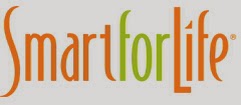 Disclaimer: I received compensation and free products from Smart for Life to review on my blog. The photos seen here are from the company's website and Pinterest page. As always, all opinions are my own.