Never miss a bite! Sign up here to receive new recipes and reviews straight to your inbox.
Local restaurant chefs are busy getting ready for Thursday night's Flavors event at The Sonoma House in Boca. Hosted by the Junior League of Boca Raton, this event focuses on food and ingredients that are local, fresh, sustainable and nutritious. The theme is "From the Farm to your Fork" and I am beyond excited about it!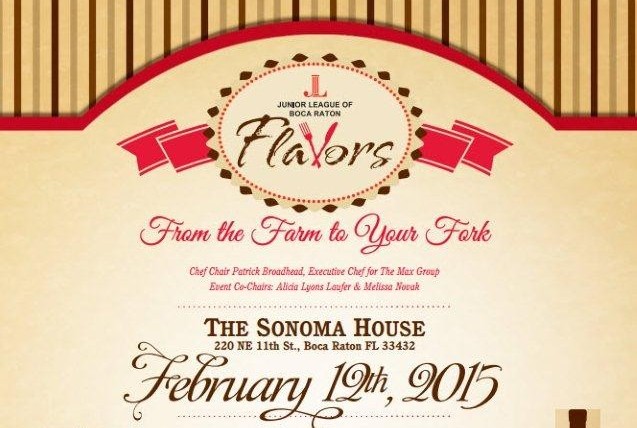 This particular event used to be called Chocolate Decadence. The Junior League has been hosting tasting events for over 14 years. I've attended the Flavors events for the past two years and each year is better than the last. The Sonoma House is a perfect location for this outdoor food and wine tasting. Flavors will feature food from 14 different restaurants from Boca Raton and Delray Beach, as well as live music, a silent auction, and a Decadent Chocolate Dessert Lounge. I loved the desserts last year — I specifically remember Rachel's Room's wildly creative display of farm-themed cookies, cakes, brownies, chocolate covered Oreos, and so much more. Can't wait to see what she and the rest of the participating restaurants have in store!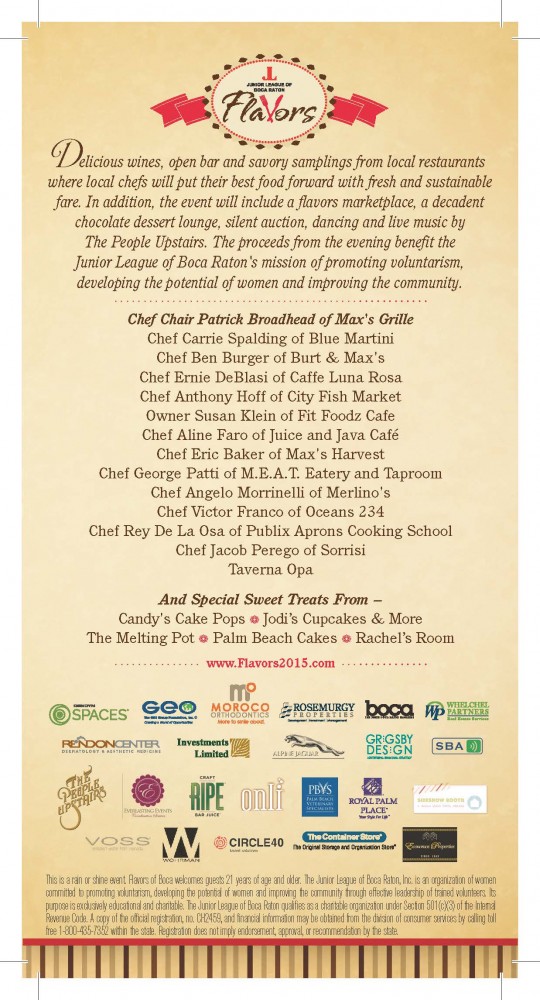 Flavors is this Thursday, February 12th from 6:30-9:00 pm at The Sonoma House located at 220 NE 11th Street, Boca Raton. Dress is Casual Chic and your $75 ticket includes all food tastings and an open bar. Visit Flavors2015.com to purchase tickets. Hope to see you there!
Disclaimer: I have been provided with a complementary media pass to attend Flavors 2015. No monetary compensation has been received for coverage of the event. As always, all opinions are 100% my own.