Never miss a bite! Sign up here to receive new recipes and reviews straight to your inbox.
Disclosure: I received VIP press passes to attend South Beach Seafood Festival and receive a small portion of sales that were made with my discount code. As always, all opinions are 100% my own. 
The 4th Annual South Beach Seafood Festival took place on Saturday, October 22nd, and featured some of the Miami area's best restaurants including Joe's Stone Crab, Naked Taco, Drunken Dragon, Poseidon, Toro Toro, CJ's Crab Shack, A Fish Called Avalon, Naiyara, Truluck's, Red the Steakhouse, CIBO, Midtown Oyster Bar, Cafe Avanti, The Avenue, Papa's Raw Bar, Wynwood Parlor, The Salty Donut, and Crepemaker.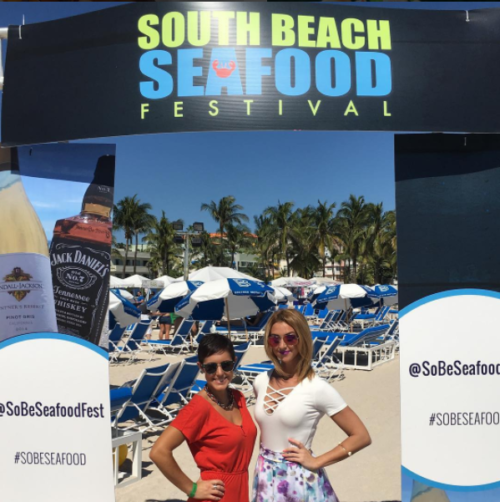 At SOBE Seafood Fest, shoes are optional — this event is right on the sand! Guests could pick and choose which restaurant dishes they wanted to try (all priced between $5-10) while sipping on complementary cocktails and glasses of wine. There was so much amazing seafood available — fish tacos, oysters, shrimp cocktail, crab cakes, conch fritters, fish and chips, lobster mac & cheese, etc., There's no way someone could leave SOBE Seafood Fest still hungry! My favorite bite of the day was from the legendary Joe's Stone Crab. No, it wasn't the stone crab, although I know it's delicious. It was the lobster and shrimp salad waffle cone! I love the flavor of the refreshingly light and cool salad packed with huge chunks of lobster and shrimp — they certainly did not skimp on the seafood here!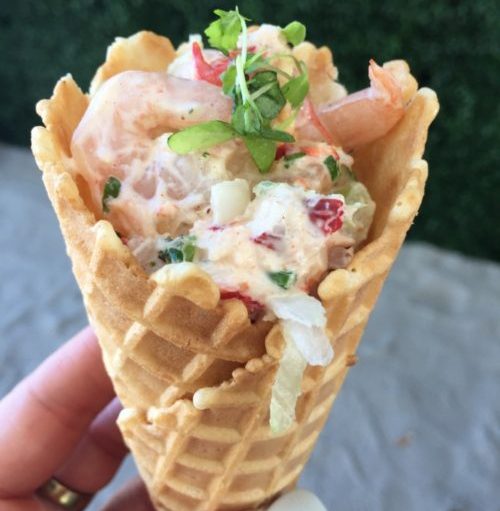 As members of the media, we were given access to the VIP Hospitality Village which provided us with the most coveted thing of the day — SHADE! Inside the GOYA Culinary Pavilion, VIP guests were treated to a break from the hot sun with comfortable couches, a private DJ, food samplings from Papa's Raw Bar, GOYA, and Celebrity Cruises and private bars featuring the best of La Crema, Jack Daniels, Herradura, Finlandia and more.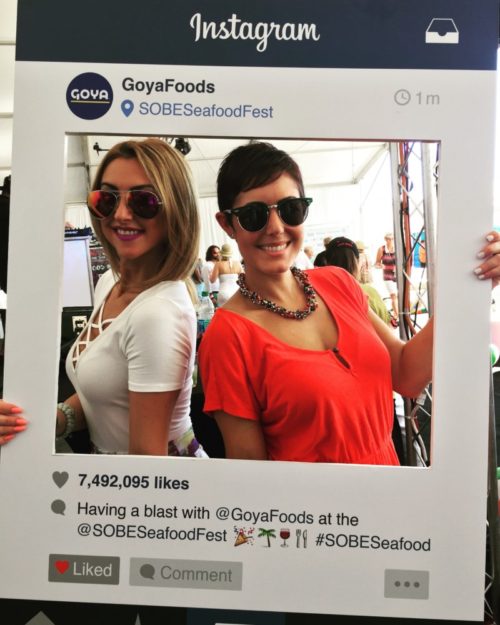 Papa's Raw Bar served three delicious salads — calamari, shrimp ceviche, and wakame (seaweed). GOYA, a brand that is known for their pop of flavor, served mini tuna tacos and bacon-wrapped dates. Celebrity Cruises kept up its elegant appearance and served a rich and decadent lobster mac and cheese.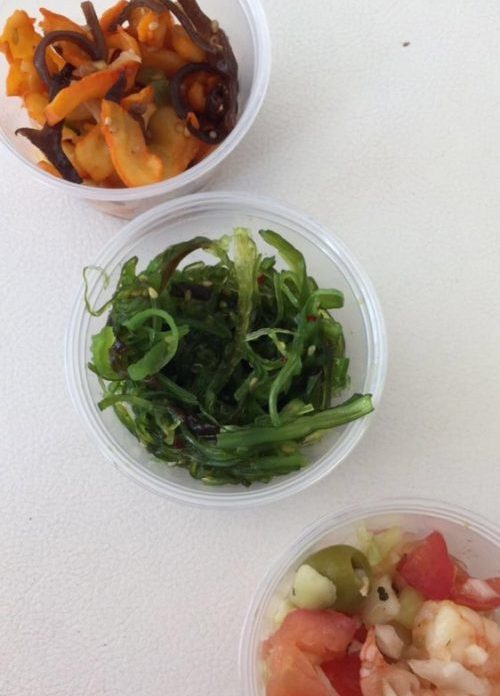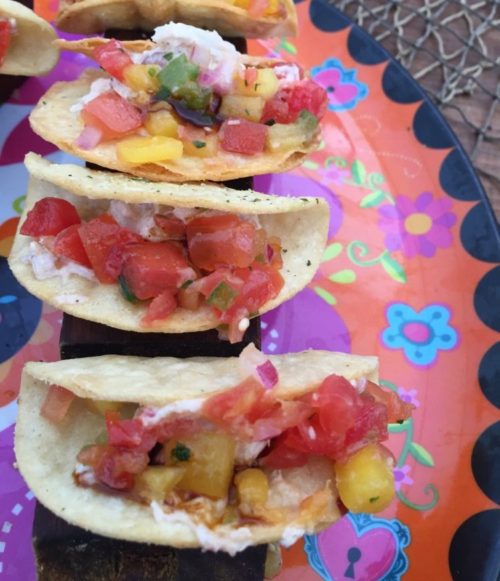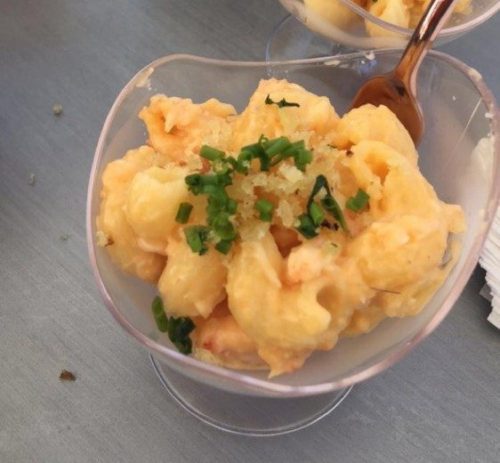 VIP guests were treated to their own private line for Joe's Stone Crab and Naked Taco. We totally took advantage of these lines and ate just about everything these restaurants had to offer. We tried the conch fritters from Joe's Stone Crab, and the tacos and grilled elote from Naked Taco. There's nothing like a good piece of grilled Mexican Street Corn to go with your fish tacos!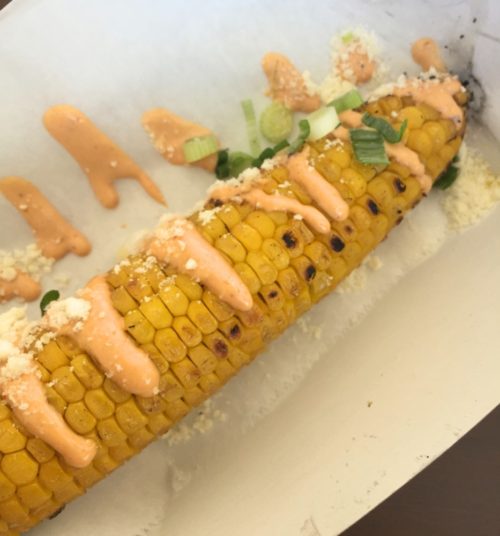 But we didn't just spend the day chowing down on the best seafood in South Beach. The ladies representing Herradura Tequila invited us to join them for an educational tasting where we sampled four varieties of their tequila — Silver, Anejo, Reposado and the Selección Suprema, an extra-aged tequila that is rested for 49 months in imported white oak barrels. They stressed how special it was to be tasting this particular tequila, as it's not something they do often.
Now, I don't really drink liquor. You'll never catch me taking shots, drinking it straight, or really drinking it at all except in a unique craft cocktail  — but hand me a margarita and I'm game! After babying my tequila samples, I was excited to try the Herradura Silver Margarita, which was the perfect balance of sweet and salty and exactly how I like it. It's smart to choose Herradura Tequila as your liquor of choice. We learned that 100% agave tequila, like Herradura, will never give you a hangover because of its pureness. Good to know…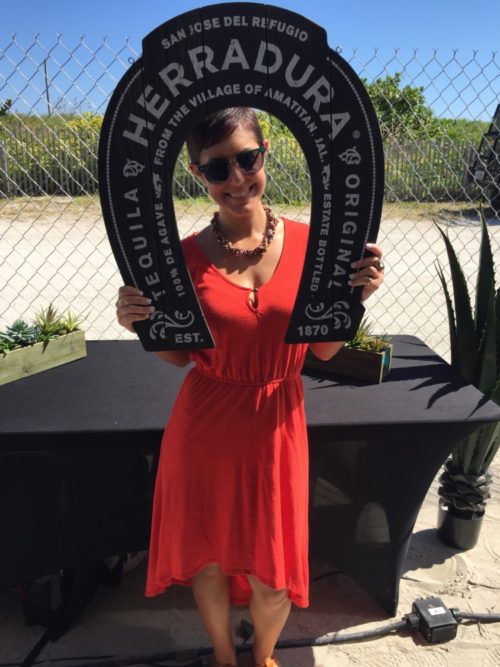 Event hosts, Kendell Jackson and La Crema, had a one-of-a-kind sensory garden experience where guests could sit and relax with a glass of wine. With so much greenery around, walking into the sensory garden brought me an immediate sense of calmness. It was also another shaded area with places to sit, which upped its appeal.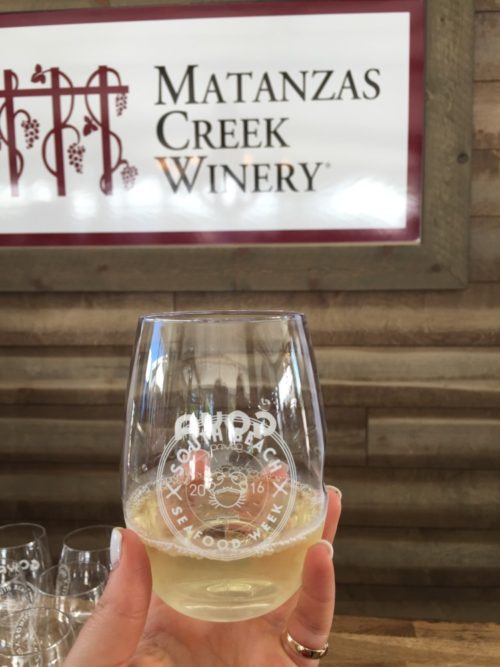 There was still plenty for general admission guests to enjoy on the festival grounds. Live entertainment rocked out all day long at the Jack Daniel's Beach Club, where beach chairs were up for grabs and life size games like corn hole were available to play. The Whole Foods Market Culinary Showcase featured chefs and mixologists giving their best pairing lessons, Open Blue Cobia hosted a virtual reality experience, and the Corona Beer Garden was open for those craving an ice cold brew.
It was a delicious day on the sand and I can't wait to do it all over again next year!
Make sure to follow South Beach Seafood Festival on social media to find out when the date is set for next year's festivities.
Facebook
Instagram
Twitter