Never miss a bite! Sign up here to receive new recipes and reviews straight to your inbox.
Disclosure: I was given complementary VIP tickets to attend the SOBE Seafood Festival and will receive a portion of the sales made through my promo code in exchange for this post. As always, all opinions are 100% my own. Photos are courtesy of CI Management.
It's that time again! The South Beach Seafood Festival returns to Miami October 17th through the 21st. The all-day Saturday signature event on the beach promises to be better than ever. Save 20% on tickets with promo code BITE.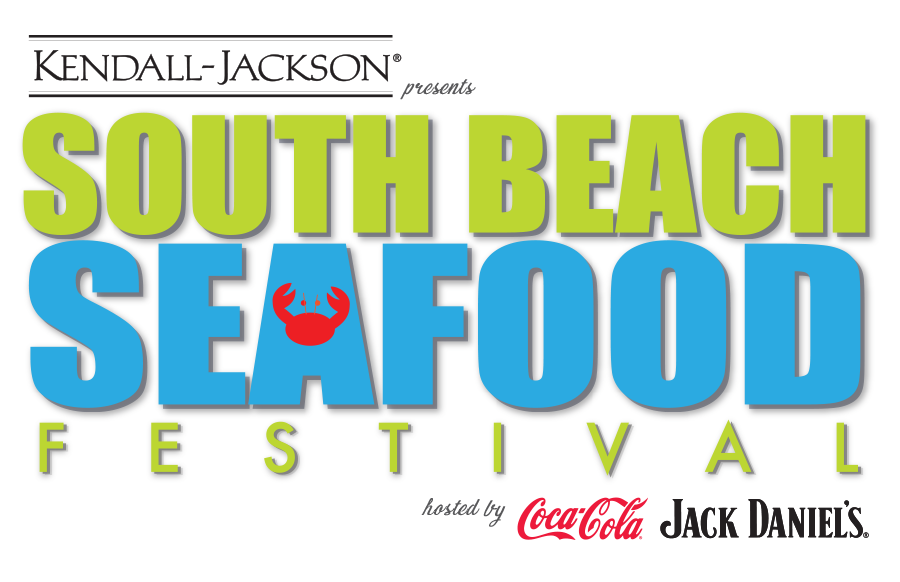 The iconic South Beach Seafood Festival benefits the CI Foundation's EAT SMART program, which helps to provide healthy weekend meals and nutritional guidance to Miami Beach youth by creating programs in various schools to ensure growth, inspiration, and all around fulfillment of happiness in order to ensure success in their futures.
SOBE Seafood kicks off on Tuesday, October 17th with Crabs, Slabs and Cabs at the Shelbourne Hotel, where guests will enjoy a hands-on experience creating the best crab and meat surf 'n turf dishes, paired with an educational experience from Jackson Family Wines. On Wednesday, October 18th, head over to Meat Market for Cooking & Cocktails, where you'll be treated to a six-course pairing dinner by chefs Sean Brasel and Fernando Desa, whose tapas-style dishes will be paired with a different Herradura cocktail that guests will get to make themselves. Tickets for both of these events are $100 per person.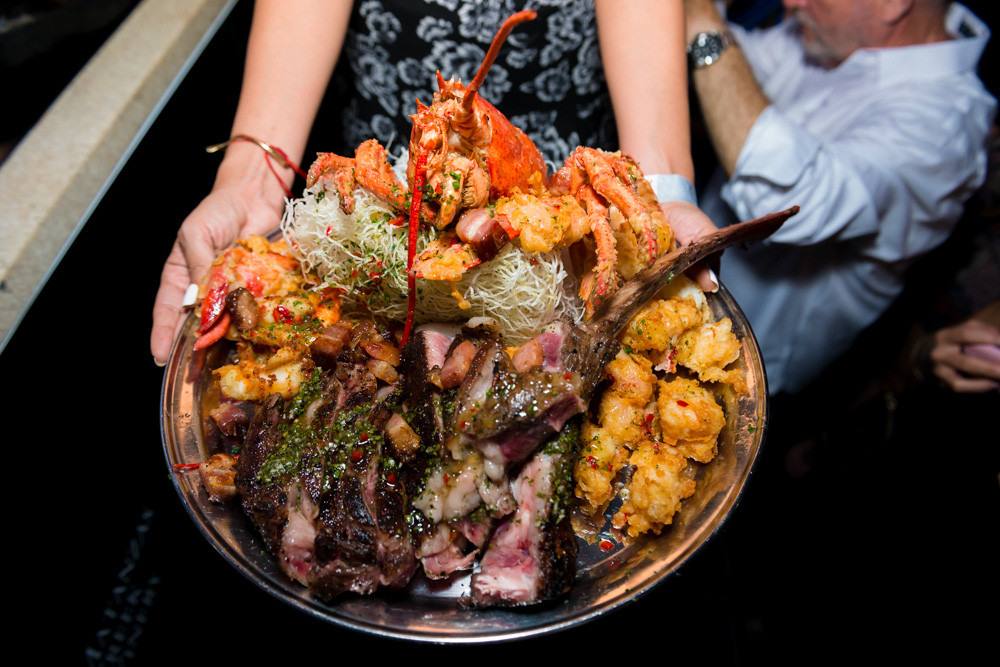 Thursday, October 19th, will be a very special, exclusive event at Joe's Stone Crab. An Evening at Joe's includes a reserved seat in Jessie's Room — where the infamous Al Capone and beloved Frank Sinatra used to chow down on stone crab, a five-course meal from Chef Andre Bienvenue paired with fine wines from Jackson Family Winery and their Master Sommelier, Thomas Price. Guests will get to enjoy the best of the best when it comes to stone crab just as its 2017 season begins. Tickets for this one-of-a-kind event are $500 per person.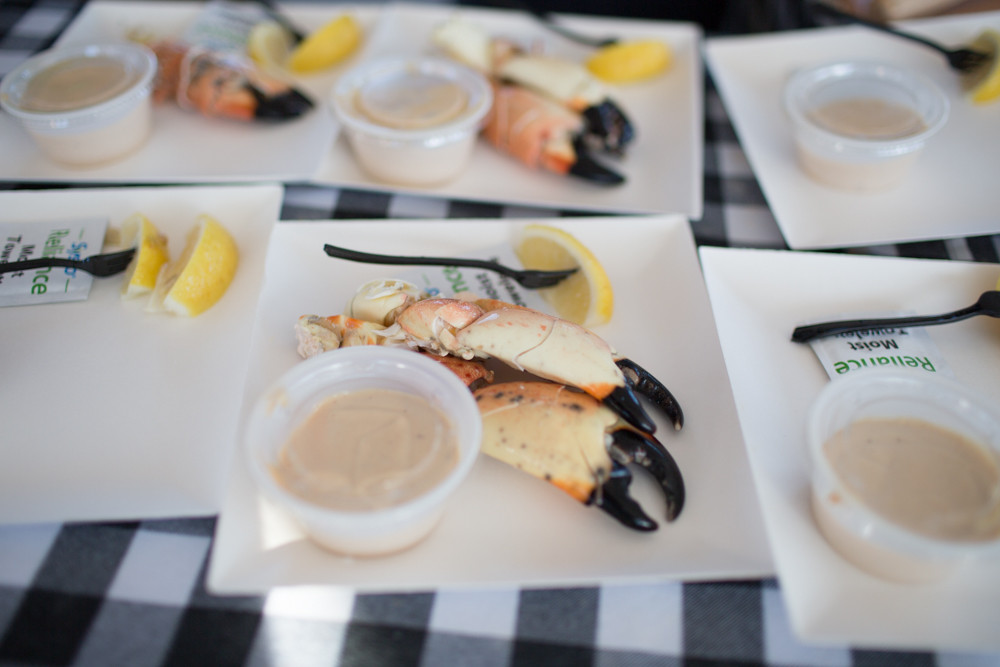 Now we get to the meat — or, uh, seafood… — of the festival: the weekend! On Friday, October 20th, the Chef Showdown takes place right on the sand, where 12 of Miami's top chefs battle it out and YOU get to be the judge. Chefs will go head to head in six different seafood-themed showdowns. Guests will be able to visit each sampling station, tokens in hand, and vote on which dish they like better for each category. This year will also include a Herradura Showdown, featuring top South Florida bartenders fighting for a cocktail win. Tickets are $150 per person and include tastings at all 12 restaurant stations, a full open bar including tastings from the Herradura Bartender Competition, samplings from GOYA and Celebrity Cruises, access to a full Seafood World raw bar all night, entertainment and more.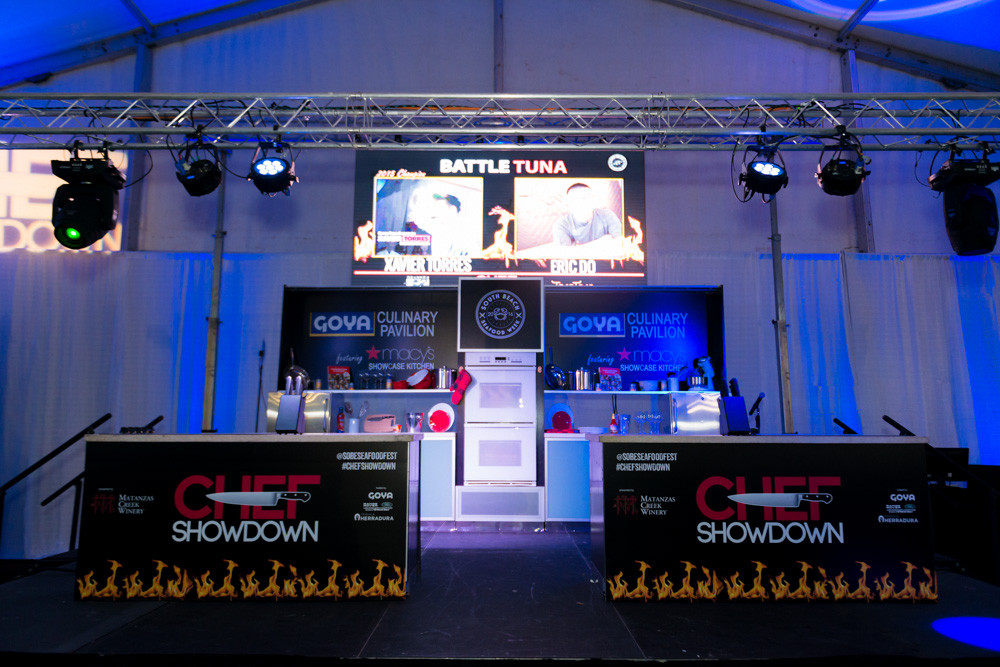 All of these events promise to be a lot of fun and full of delicious food and drinks, but it's the main event on Saturday, October 21st from 12-7pm, that you definitely do not want to miss. This beachfront festival is every seafood lover's fantasy — expect pop-ups from Miami's leading restaurants with the freshest seafood items, complimentary open bar (21+) available during the entire day, Jackson Family Wine pairing experiences, live music, iHeart Radio DJs, culinary demos, and a VIP experience complete with an after-party dance club.
General Admission is $45 and includes entrance into the festival grounds, access to the open bar at any of the 30+ bar stations and beer gardens, access to the Jack Daniels' Beach Club, Main Stage LIVE and Whole Foods Demo Zone, access to all restaurant and dessert stations where over 60 premiere menu items will be available for purchase between $5-10.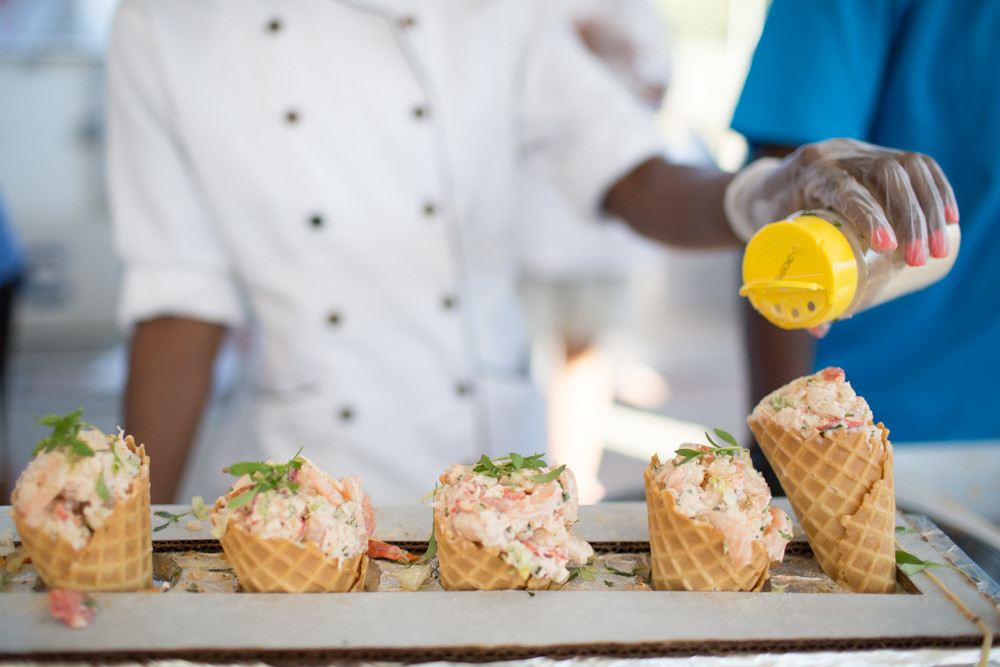 VIP Admission is $150 and includes all of the General Admission benefits, plus entrance into the VIP Hospitality Village, $20 worth of food vouchers to use at any of the participating restaurant and dessert stations, premiere samplings in the VIP section from GOYA, Celebrity Cruises and Papa's Raw Bar (SO SO good!), entrance into GOYA's Culinary Pavilion where there will be an all day private DJ, lounges, private bars and shade from that hot summer sun, a private VIP line to order from Joe's Stone Crab and Chef Ralph Pagano's Naked Taco and Naked Crab, Herradura tequila tastings, entertainment, and an after hours party in the Culinary Pavilion with DJs and bars from 7-11pm.
But don't fret about that VIP price, because you can save 20% on your Festival tickets with promo code BITE!
Some of the restaurants you'll see on the sand include Joe's Stone Crabs, Naked Taco, Red the Steakhouse, CJs Crab Shack, Drunken Dragon, A Fish Called Avalon, Naiyara, Poseidon, Toro Toro and Trulucks, plus many more.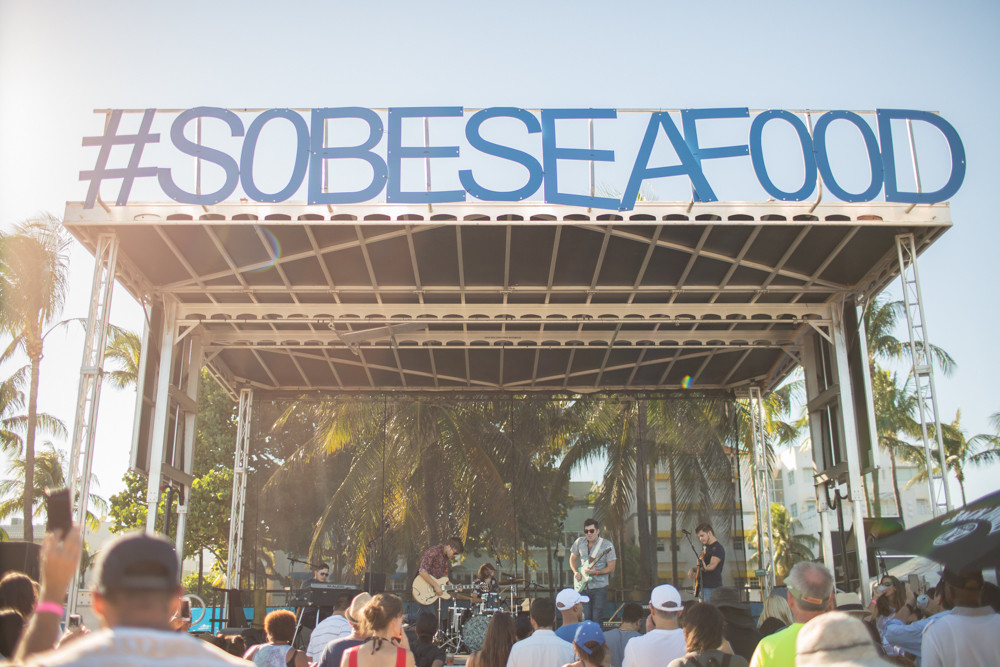 For more information and to purchase tickets, visit http://sobeseafoodfest.com/ and make sure to follow along on social media for the ticket giveaways, the Chef Showdown list and restaurant announcements.
Remember — use promo code BITE to save 20% on tickets!