Never miss a bite! Sign up here to receive new recipes and reviews straight to your inbox.
Disclosure: I was provided with media passes to select events during the 2016 South Beach Wine and Food Festival. There has been no monetary compensation for this post. As always, all opinions are 100% my own.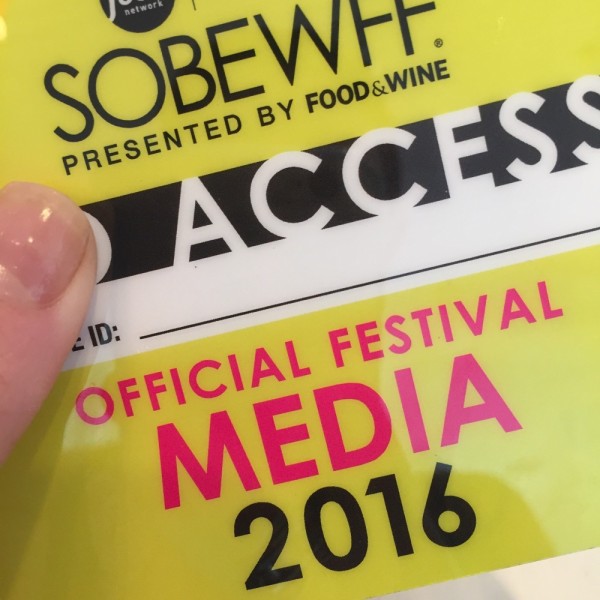 Foodies from all over the world come out to play every February during the South Beach Wine and Seafood Festival — and I'm lucky enough to be one of them who doesn't have to travel very far. Although I don't go down to South Beach very often, it's really only a hop, skip, and a jump away from good ol' Boca Raton. Flip flops are required for this weekend of fun, as most of the larger events take place right on the sand. Smaller private dinners and seminars can be found at nearby hotels, such as the Ritz-Carlton and Fountainbleu, or at one of the many chef-owned restaurants scattered about South Beach. This year, events expanded up through the Design District/Wynwood area and even into Fort Lauderdale for the first ever Taste Fort Lauderdale series. I had the opportunity to attend the inaugural Fort Lauderdale event, held at the beautiful Bonnet House Museum & Gardens. This tasting event celebrated the chefs and restaurants of Broward County and was hosted by none other than Mr. Restaurant Impossible himself, Robert Irvine.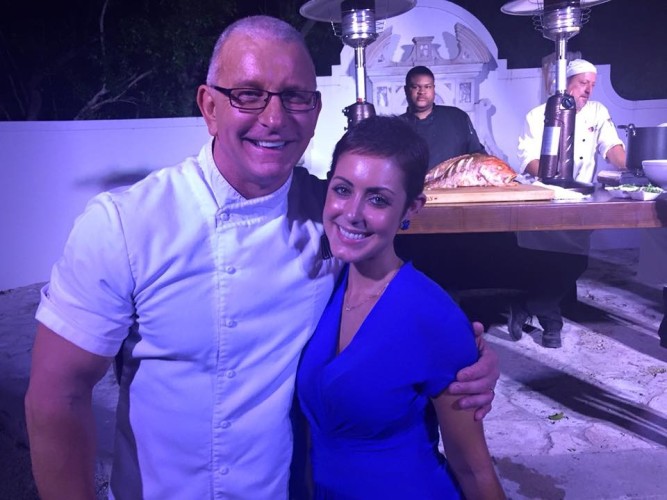 There were lots of yummy bites to be tried from these Fort Lauderdale restaurants, most of which I have never visited — Yellowfin tuna tacos with mango, hot and sour sauce, and crispy wonton from Boatyard, grilled octopus with farro, feta, and marcona almond romesca from 3030 Ocean, and seared caramelized Atlantic monkfish with stone ground organic grits, smoked gouda and sweet corn succotash from Wild Sea Oyster Bar and Grille, among many others.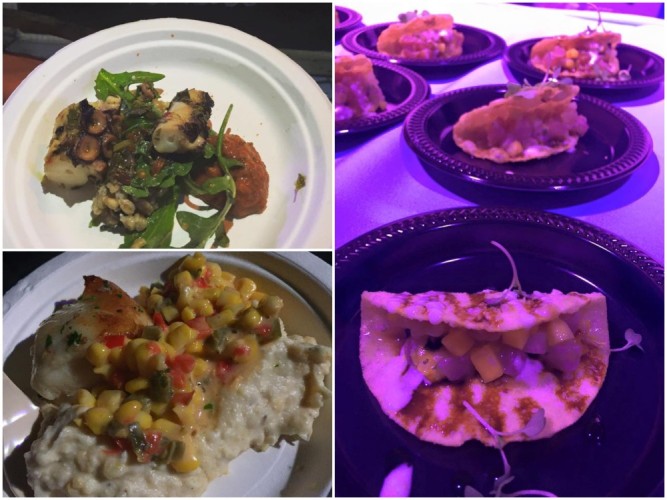 The next night, it was time to head down to The Delano for Barilla's Italian Bites on the Beach, hosted by everyone's favorite Italian chef, Giada De Laurentiis. Tents were set up on the sand right behind the hotel filled with booth after booth of Italian delights — everything from pasta to pizza to artisan breads and cheeses, not to mention plenty of Italian wine to pair with all of it. My first bite of the evening was seriously delicious. A flatbread pizza topped with burrata, smoked salmon and arugula — YUM!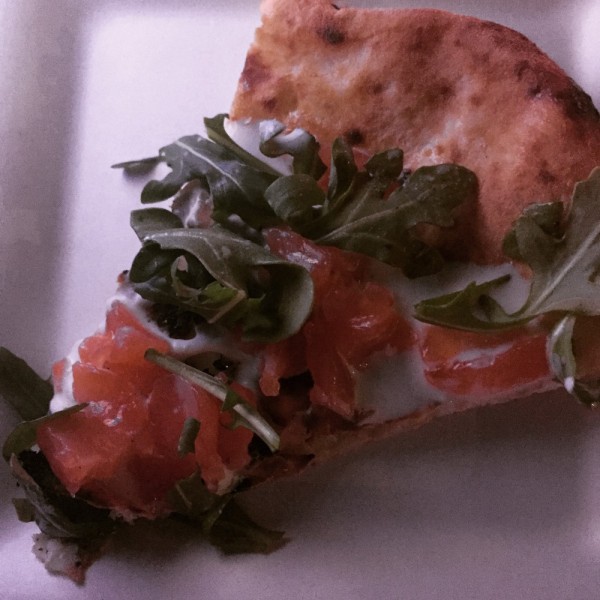 Burrata made an appearance on more than one occasion, and unique pizzas were abundant. There was a very simple yet flavorful lemon risotto dish I absolutely loved, and lots of different pasta variations. Since there was quite a lot of carbs and indulgence going on, I allowed myself to choose one sweet treat for the night and one sweet treat only. I actually stuck to my guns, and ended up making a REALLY GOOD decision when I chose a white chocolate and coconut macaroon. It was chewy, crunchy, and oh-so-deliciously sweet.
The weekend continued with Croquetas and Champagne at the Palm Court in the Design District, hosted by Chef Jean-Georges Vongerichten. Twenty restaurants put their own twist on the classic Cuban croqueta, giving everyone a little something different to try at each table. The best part about this event? I got to meet Chef Jeremy Ford, currently one of the Top Chef Finalists (we'll find out this week if he wins the Top Chef title!). Lucky for me, his croqueta was filled with crab meat — most of the others were meat-based so there wasn't much for me to eat here.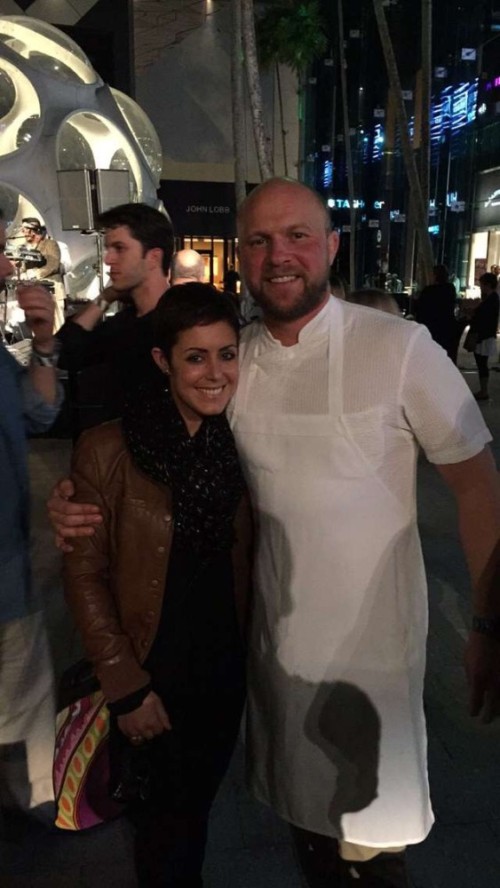 The next morning, it was time to hit the beach once more for the Grand Tasting Village, the signature SOBE event featuring plenty of food and drinks, book signings, and culinary demos from Food Network and Cooking Channel chefs. It's an amazing afternoon — and one that you will not leave hungry, that's for sure. Aside from making sure to hit just about every single table of food and drink while at the Grand Tasting, it's imperative that you find time to check out at least one of the culinary demos. I never miss my favorite, Jose Andres, who always puts a smile on my face with his hilarious antics and over-the-top energy. This year, I also had the chance to watch Anne Burrell, one of my absolute favorite Food Network stars. Both of them were wildly entertaining, and it was a nice break to sit down in between all that eating!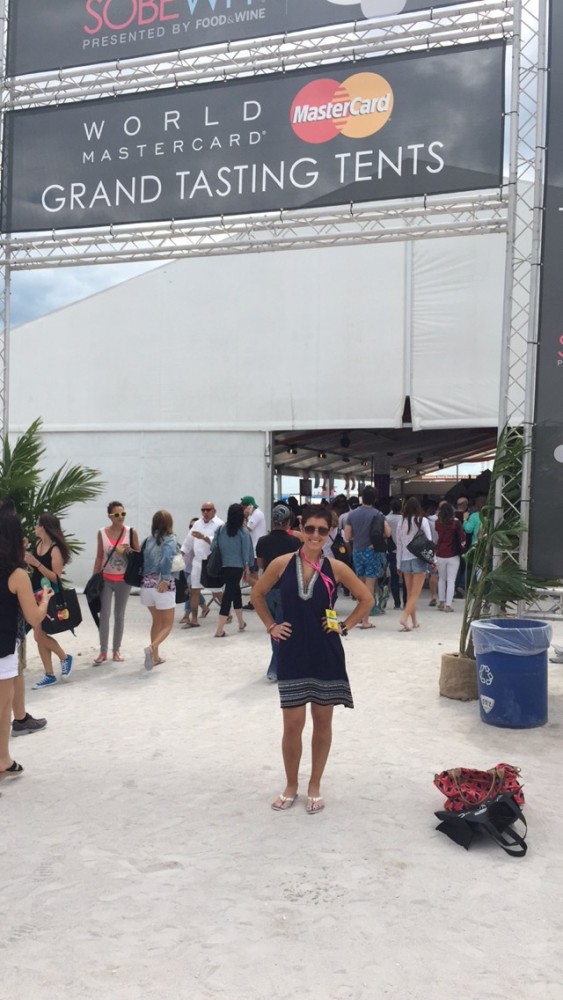 Speaking of eating, there were so many delicious bites I tried throughout the day, but my favorites had to be the Brussels sprouts salad with gorgonzola, pecans, cranberries, and apple cider vinaigrette from Proof Pizza & Pasta, smoked wahoo fish dip from Blue Marlin Fish House, and the green garlic and black pepper ricotta toast with broccolini, watermelon radish, and tomatoes from Dirt, Miami's newest farm-to-counter eatery.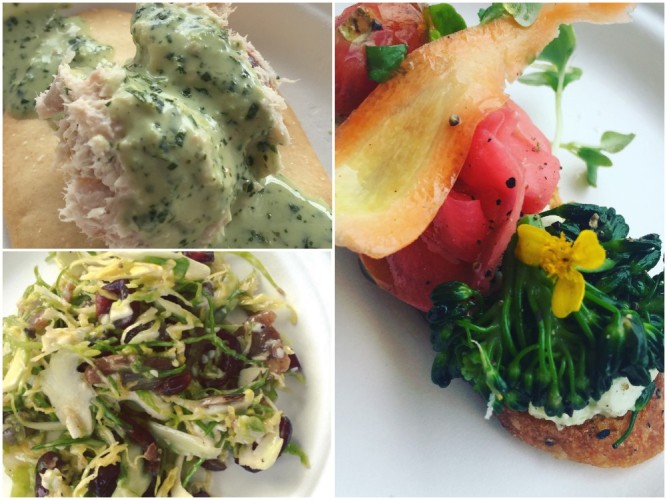 There was also a Nova Scotia lobster carpaccio with beautiful notes of vanilla that really enhanced the sweetness of the lobster. That was one of the first things I tried when walking into the Grand Tasting and immediately coming across the Fort Lauderdale restaurant section. This dish was from Lobster Bar Sea Grille, and it really stood out. Cabo Flats also impressed me with their Ahi tuna ceviche on crispy wontons. All in all, it was a day of extremely good eating.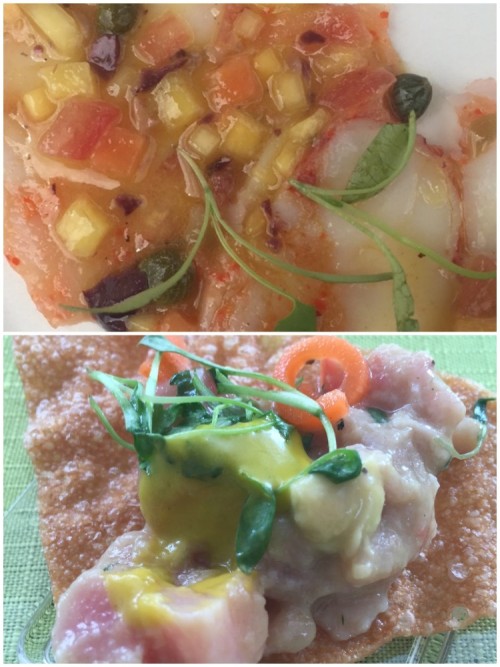 Actually, the whole weekend was filled with good eating. That's one thing about the South Beach Wine and Food Festival — you never have to worry about the quality of the dishes you'll be trying. It's top of the line, every single time.
'Til next year…