Never miss a bite! Sign up here to receive new recipes and reviews straight to your inbox.
Disclosure: I was invited to dine as a guest of Harvest Seasonal Grill & Wine Bar. No monetary compensation has been received for this post. As always, all opinions are 100% my own. 
The new spring menu at Harvest Seasonal Grill & Wine Bar is bringing the heat, with a big kick of flavor and colorful local ingredients.
As one of the eight Dave Magrogan Group restaurants, the Delray Beach location of Harvest Seasonal Grill remains a favorite among South Floridians looking for healthy indulgence. Most dishes on the menu are noted as being under 500 calories and non-GMO, and there's plenty of vegetarian, vegan and gluten-free options. The desserts are served in mini shot glasses, so you never actually feel like you're cheating, and even the cocktails are made with organic ingredients and cold-pressed juices.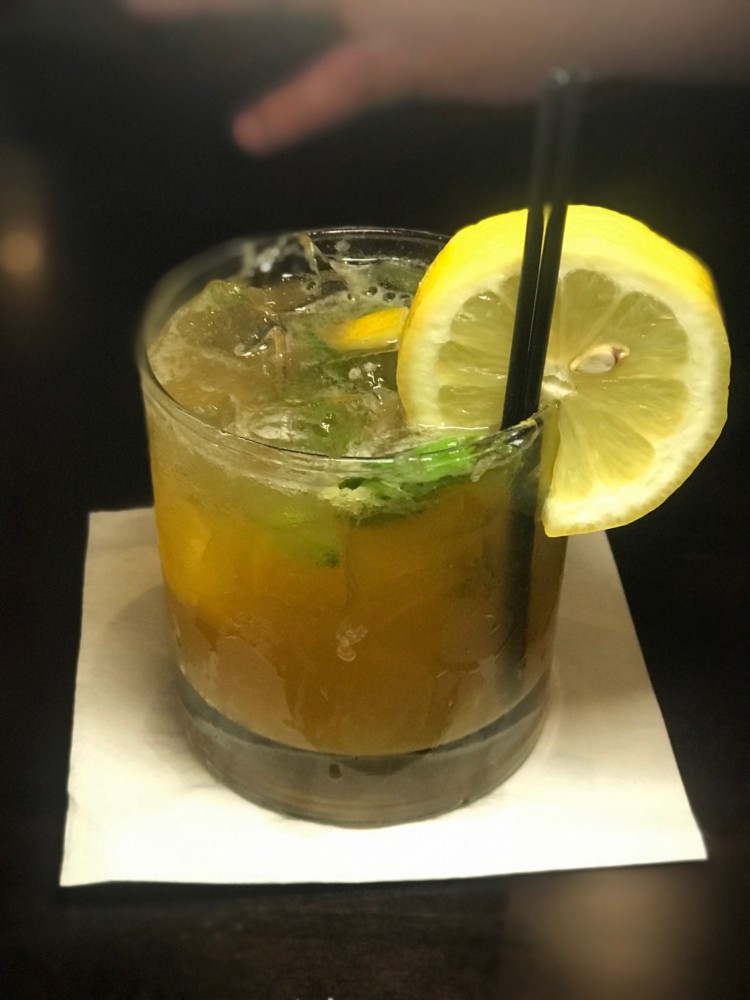 I've shared my experiences with you once, twice, three times — because the menu is always evolving, and I'm always hungry. This time around, we're talking all things spring. Executive Chef Bill Ring and his team never fail to impress me with what comes out of their kitchen. Some of the menu items have returned from last spring, like the avocado artichoke dip that I thankfully have had my fair share of in the past, and some are brand new, like the sweet pea and avocado toast and the Kung Pao cauliflower "wings." Cauliflower is still hardcore trending in the restaurant biz, with most of the dishes serving as a lighter version of something traditionally heavy. Cauliflower rice, cauliflower steak, cauliflower wings, you get the picture. This Asian-inspired flavor profile is one of my favorites, and I was super bummed because I wasn't able to try the dish (the cauliflower is battered in flour before being baked), but my dinner date for the evening, Justin, did. Our server, Anna, confirmed it's a spring menu must-have and one of her favorite new appetizers. The cauliflower is glazed in ginger and soy, and tossed with pickled carrots and jalapeños, Sriracha, toasted sesame and scallions.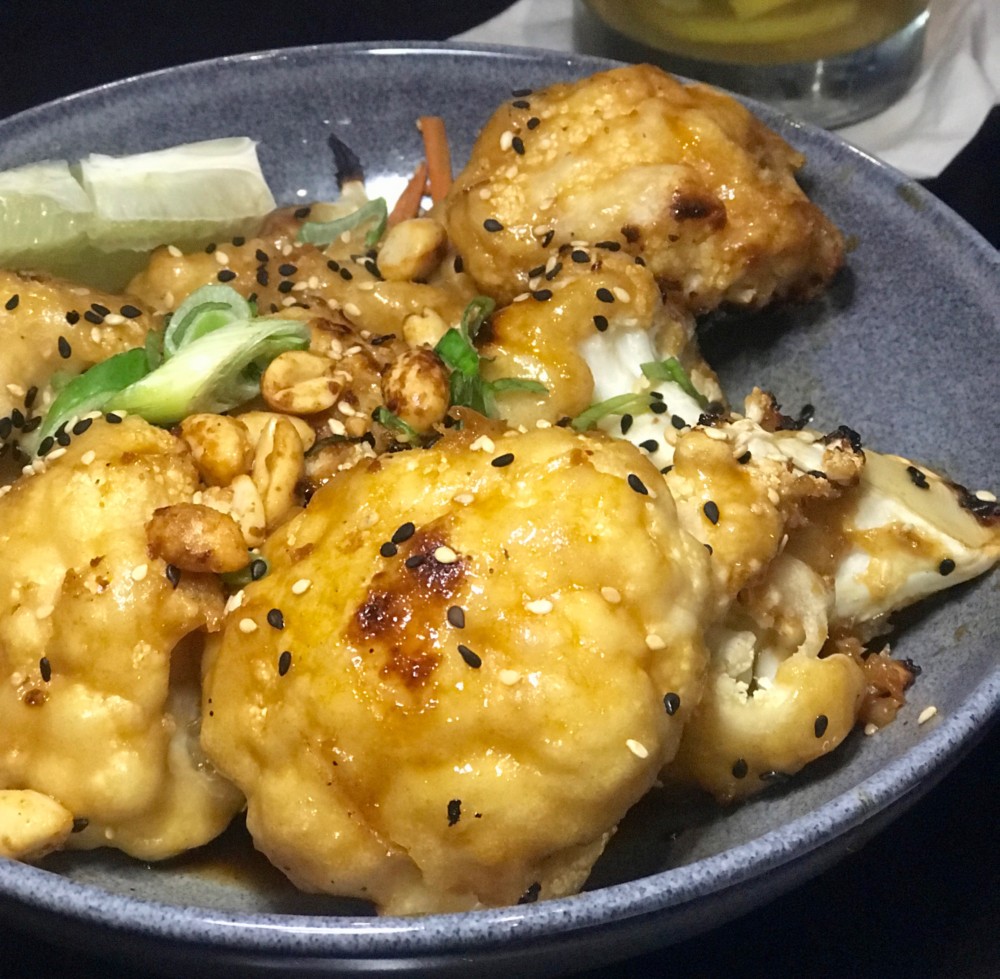 I also took the spicy route and tried the sautéed spicy Thai calamari with cilantro, scallions, ginger, garlic and Sriracha. I told you this menu was bringing the heat! I was a little surprised at how much of a kick there was to this, especially being on the Boca/Delray border where sometimes clientele can be a little testy when it comes to spice. But whoa! I'm a huge fan of calamari in its natural state (i.e., not fried!); sautéed or grilled is the way to go. Admittedly, my mouth was on fire after only a few bites, but that didn't stop me from finishing it. It was too good to let go to waste! Harvest even has gluten-free, vegan pita bread you can request for sopping up the rest of the broth. Unless, of course, you'd rather just use a spoon or slurp straight from the bowl. No judgements here.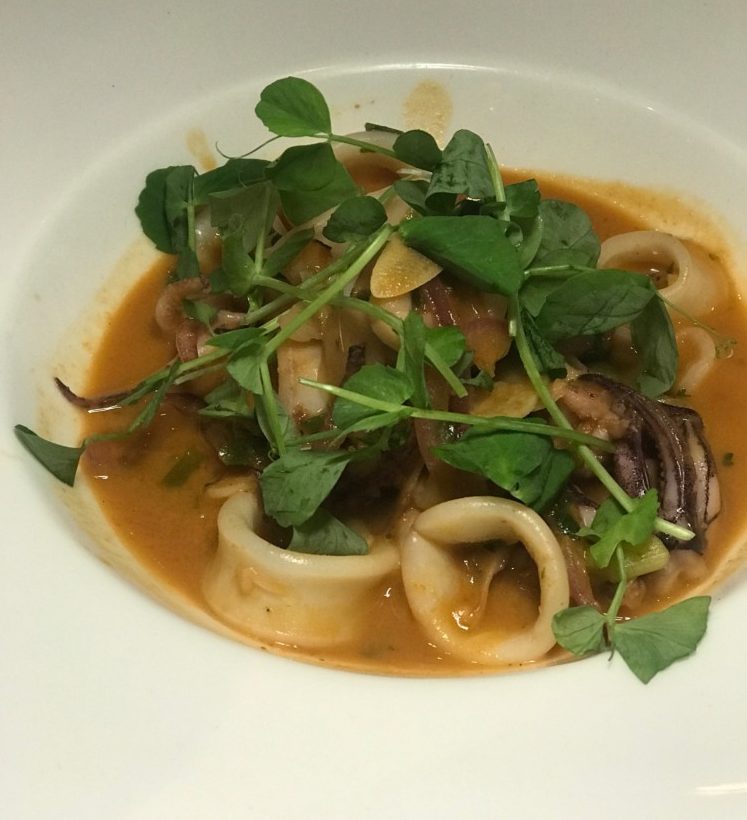 There was almost no hesitation for either of us when it came to choosing our entrées — Justin went with the local bone-in Duroc pork chop, and I opted for the blackened Yellowfin tuna. Again with the spice! Chef was not shy with that blackening seasoning. It was spot on, incredibly flavorful, and added a really nice textural element to the outside of the fish. The tuna is served on a bed of harissa cauliflower rice (more spice, more cauliflower fake-outs), tomato and avocado crudo and a green curry papaya sauce. There was color, there was balance, there was everything I want in a good plate of food.
The pork chop dish was another stunning creation, with a grilled pineapple-mango salsa, miso-mustard vinaigrette, organic coconut jasmine rice, grilled asparagus and toasted coconut chips. According to our server, this is another one of the spring menu stand-outs, and I'm pretty sure Justin will tell you that he 100% agrees.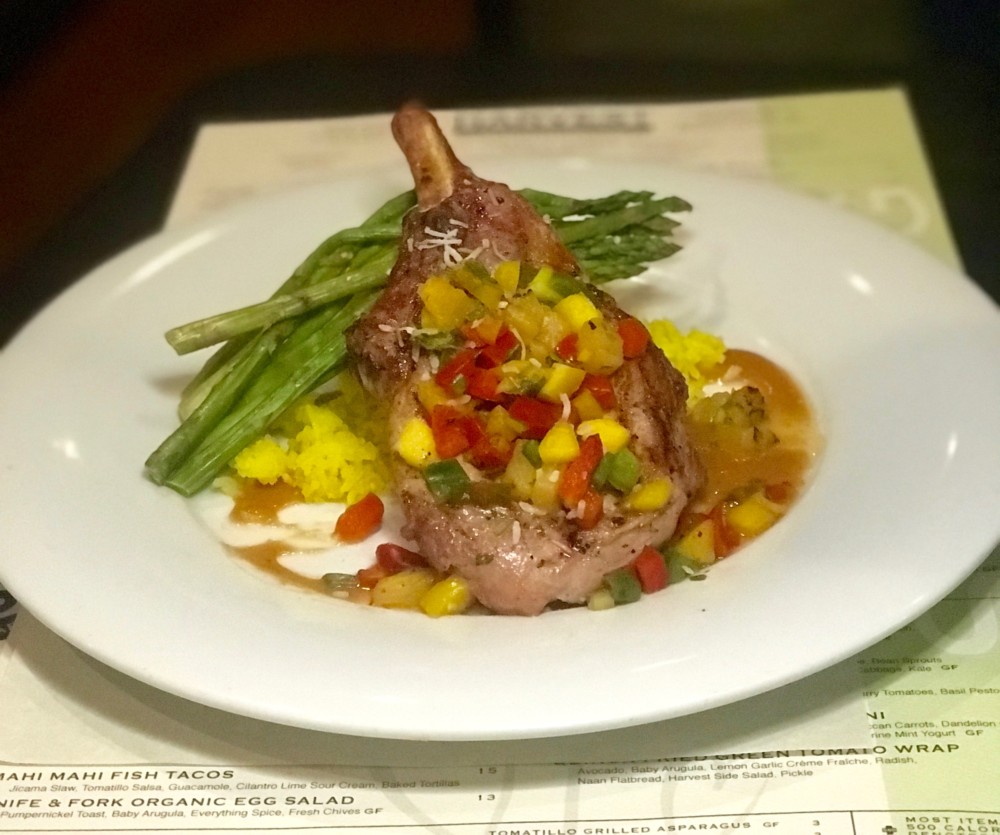 Harvest offers an entirely vegetarian and vegan section on the menu, with dishes like basil and white bean ravioli, quinoa fried green tomato wrap and spicy tofu stir fry — this one I'm dying to go back for. Clearly I'm loving the heat, so I've gotta stay close to the kitchen!
We kept things light for dessert and ordered the mango and blood orange flavored sorbets. It's funny — I never was a fan of sorbet until recently when I realized it's kind of the only choice for me at a lot of restaurants if I want a dessert. Harvest's portion-controlled desserts keep you from leaving the table feeling sluggish or weighed down. There was nothing heavy about our fresh, fruity sorbet, and it was the perfect sweet treat to end our meal.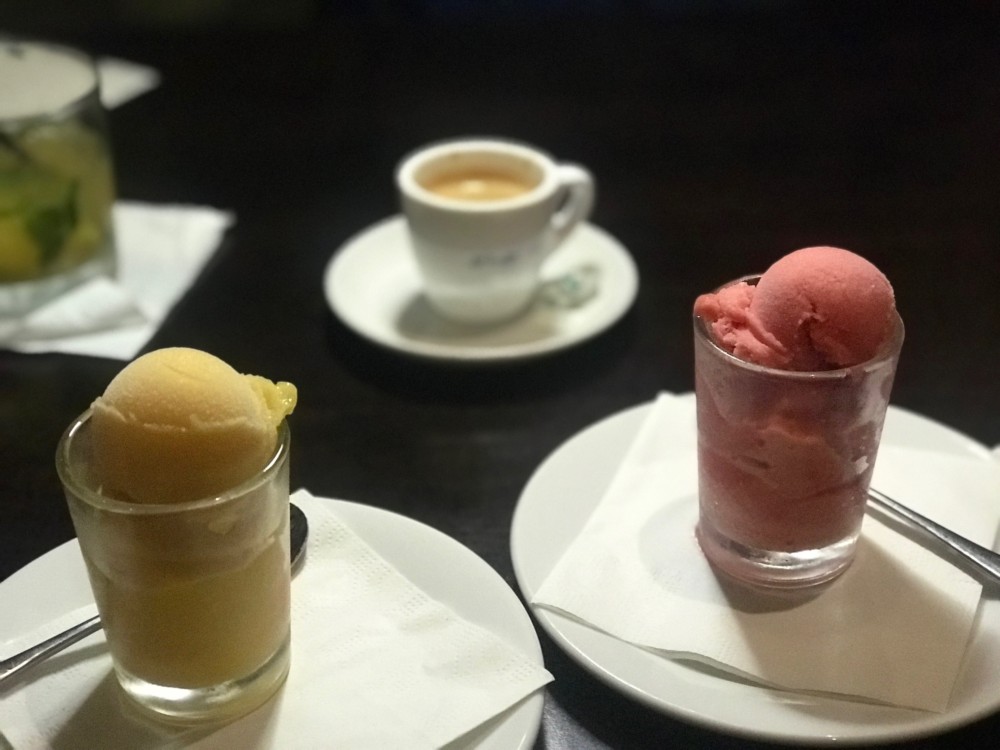 Harvest Seasonal Grill & Wine Bar is located at 1841 South Federal Highway, Suite 402, in Delray Beach. The restaurant is open Monday through Thursday from 11am-10pm, Friday and Saturday from 11am-11pm, and Sunday from 10am-10pm. Happy hour is every day at the bar and patio area from 3-6pm and 9pm-close, and features $5 flatbreads and seasonal sangria, $4 house wine and $3 select draft beer. Brunch is served on Saturday from 11am-3pm and Sunday from 10am-3pm.