Never miss a bite! Sign up here to receive new recipes and reviews straight to your inbox.
Disclosure: Thank you to The Sauce Fish Co. for sponsoring this post. As always, all opinions are 100% my own.
Bold flavors. No fuss. This Spring Salmon Salad is on the table in less than 20 minutes.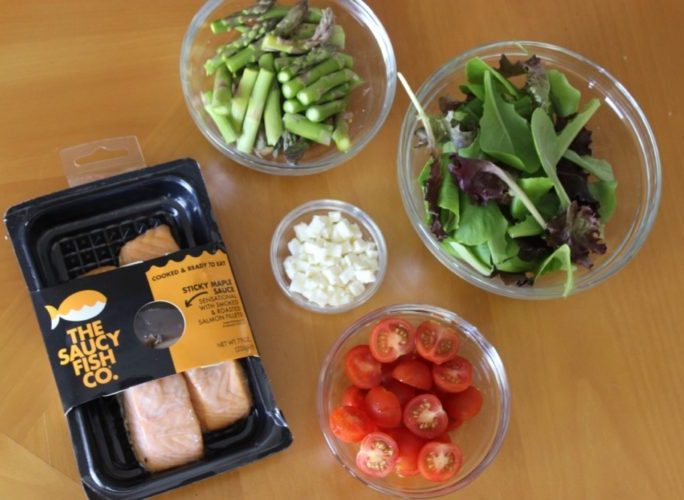 Thanks to The Saucy Fish Co. pre-cooked packaged fish and sauce combinations, dinner is a no-brainer. It's fish minus the fuss, as the company likes to say, and I will second that notion. The particular product I used today is cooked and ready-to-eat; it's smoked and roasted and comes with a sticky maple sauce that is meant to be poured directly over the fish. Sure, you can whip up your favorite side dish to serve along with the piece of salmon OR you can make good use of all the beautiful spring produce that's available this time of year and make a Spring Salmon Salad.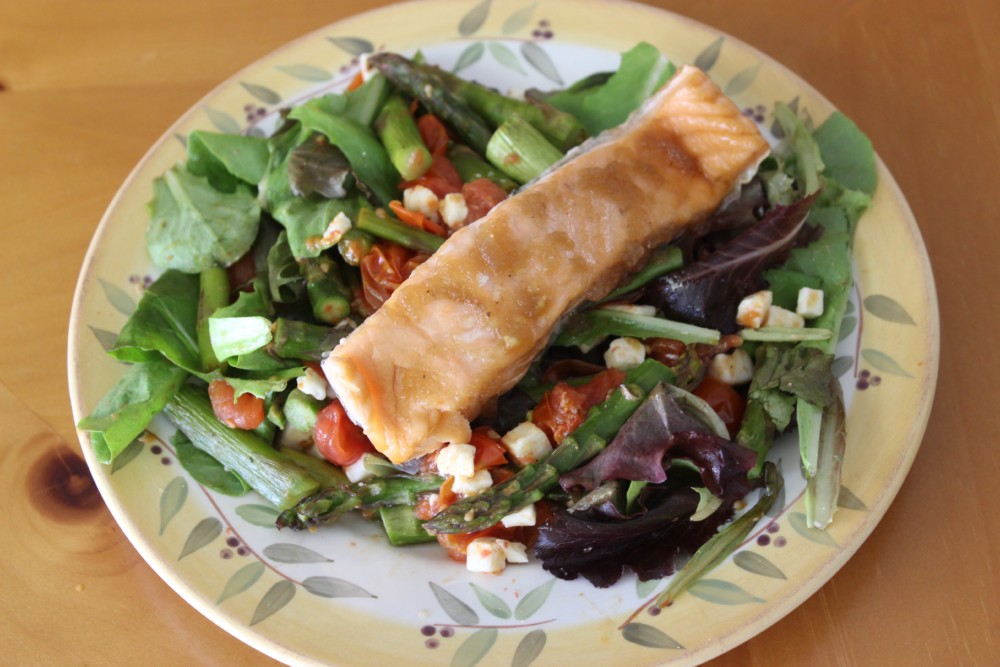 This salad is totally inspired by something I had during a recent dinner out with my best friend and our moms. The salad was sort of an afterthought as we were deciding what to order, but we all really enjoyed its simplicity and tasty balance of flavors and variety of textures. One of my favorite spring veggies is asparagus, especially when roasted or grilled. For this Spring Salmon Salad, asparagus and cherry tomatoes are roasted until they burst with beautiful, sweet flavor, combined with a mix of greens and topped with crumbled feta cheese for a little hint of saltiness I tend to crave in every dish. I could leave it at that and have a delicious, spring-inspired salad… but we have those cooked salmon filets and sticky maple sauce to make an already yummy plate of food that much better.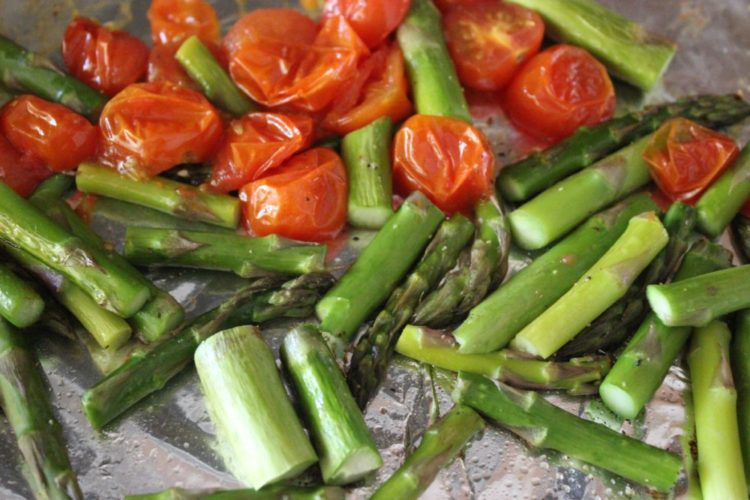 Seriously, this couldn't be an easier dish to put together. The Saucy Fish Co. prides themselves on creating the perfect pairing of fish and sauce. The company is based in the UK, but we Americans can find the cooked and ready-to-eat product in the produce section of Publix, over near the sushi. For any of my UK readers, you can purchase their products online by clicking here.
The veggies take no more than 15 minutes to get all roasted and delicious . While they're roasting, get the salmon filet ready to top on the rest of the ingredients. But don't touch the sauce yet! That'll be the last piece of the puzzle. Once you've combined your salad components, drizzle that maple-y goodness right over top, grab a fork, and dig in!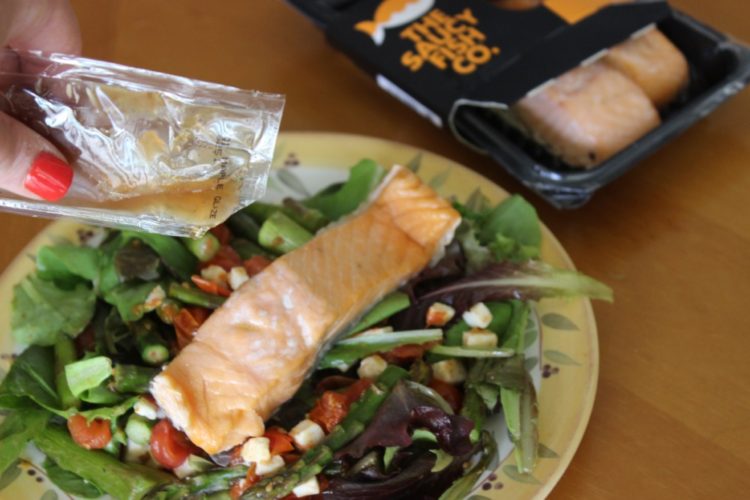 No more fussing in the kitchen. Spring Salmon Salad is here to save the day.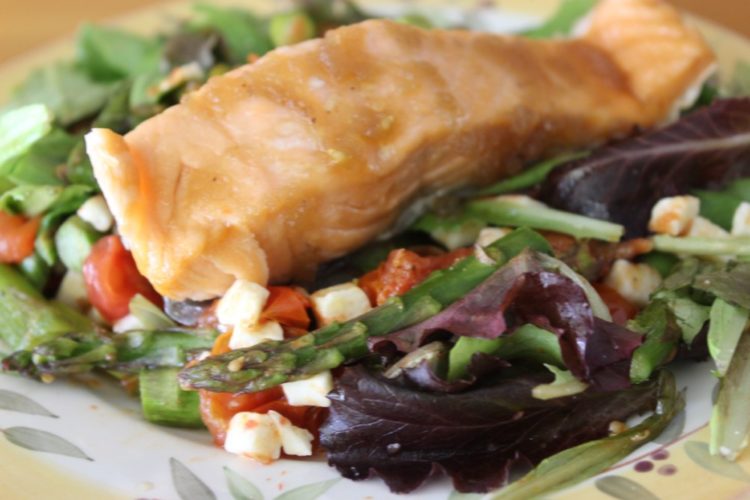 Make sure to follow The Saucy Fish Co. on Facebook, Twitter, Instagram and Pinterest.