Never miss a bite! Sign up here to receive new recipes and reviews straight to your inbox.
Disclosure: This post has been compensated by Collective Bias, INC. and The Coca-Cola Company. All opinions are mine alone. #ColorMeHydrated #CollectiveBias
Keep cool and stay hydrated with yummy flavors of vitaminwater that give you the vitamins and electrolytes needed for that everyday grind during the summertime!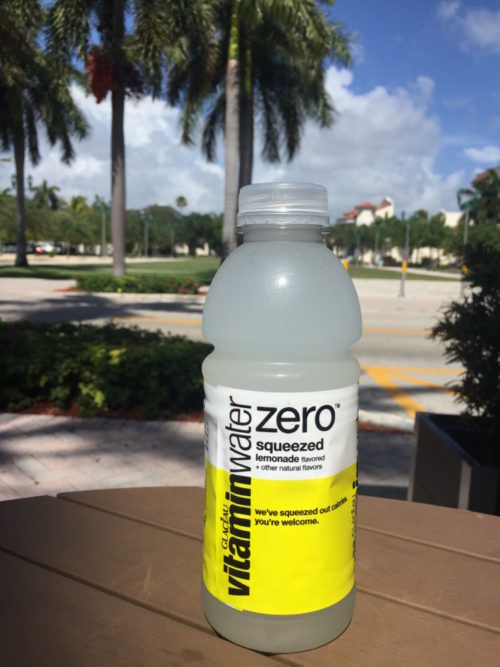 There's a lot to be said for those who maintain an active and healthy lifestyle — it's certainly not easy! I've mentioned many times how important staying active is to me, and one of the most important aspects of that is making sure to stay hydrated before, during, and after my workouts — basically all day, every day. But sometimes plain water can be boring. There are lots of flavored water choices out there, but not all of them provide the same amount of vitamins and electrolytes as vitaminwater does. These flavored waters pack a huge punch in both taste and nutrients. vitaminwater Squeezed is just like sipping on a glass of lemonade — something we all crave when it's hot outside — without all the added calories and sugar that you'll find in the store-bought beverage. Along with electrolytes, it's also packed with vitamins A, B5, B6, C, E and zinc. vitaminwater Power C Dragonfruit is my favorite flavor out of the bunch. It's loaded with vitamin C (150% of your daily need!), plus vitamins B5, B6 and B12, zinc, chromium and taurine, and of course those electrolytes our body needs to function. I'm not the biggest fan of orange-flavored drinks, which is why I like the dragonfruit variety for my vitamin C boost. But if you are a fan of orange, vitaminwater Rise is for you! It also has 150% of your daily need of vitamin C, as well as those much-needed electrolytes, and vitamins A, B5, B6, B12 and E.
Luckily, these tasty drinks are easily found in your local Target, in the grocery section right near the bottled waters. We all know how easy it is to get sucked into the Target trap of going in for one thing and leaving with so much more — but trust me, these drinks are well worth adding to your cart.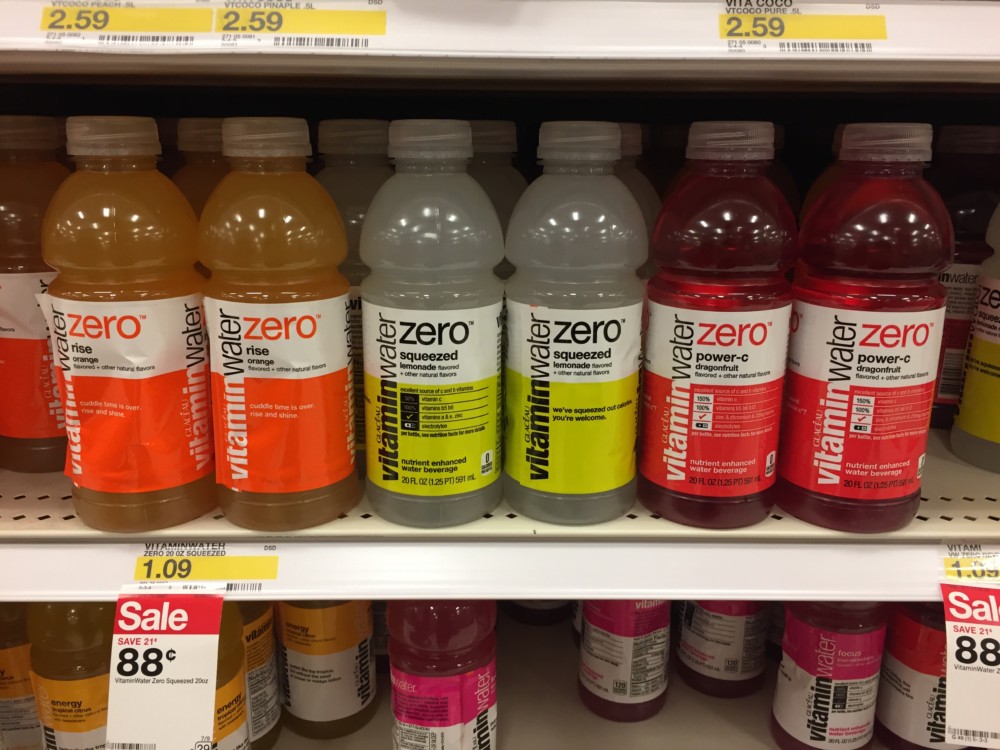 So why is it so important to make sure you're hydrating your body during these hot summer months? Let's talk to the experts! I grabbed a few of my favorite trainers from PurLife Fitness Center in Delray Beach, FL and asked them for the scoop on why hydration plays a large role in an active lifestyle and tips for how to stay hydrated.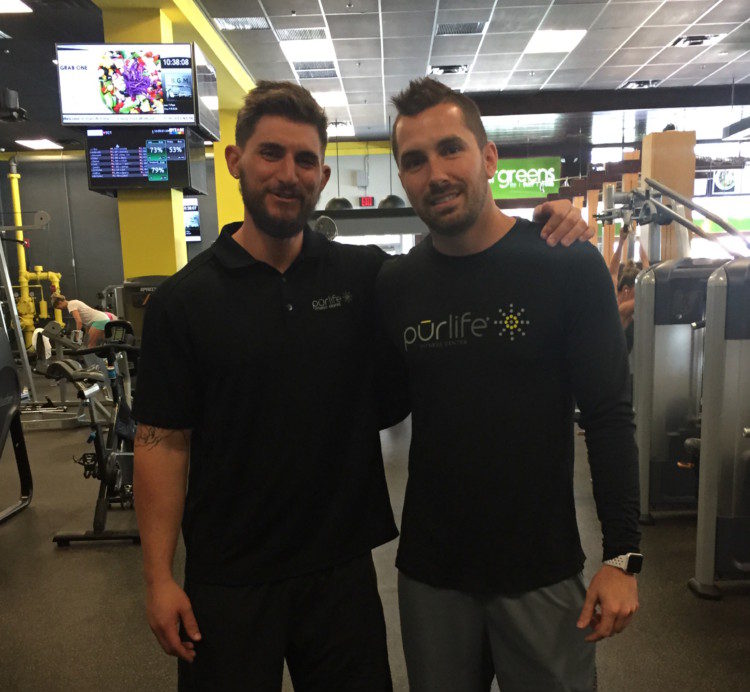 According to American College of Sports Medicine Clinical Exercise Physiologist, Bill Dorton, hydration and exercise go hand in hand. Bill specializes in sports performance, medical conditions, injuries and group training, and is also certified in TRX training and Functional Movement Screening. "The body is made of 95 percent water. [It] uses water to keep the body functioning at its peak levels. Water is used in the muscles to prevent cramping, and aids in the production of proteins and glycogen, which are the energy and foundation of your body. Protein builds muscle, and muscle burns fat. Without either, your body will struggle to produce these two components and then struggles to perform. Water also plays a huge role in the digestive system. In order to get the most out of your body, you need water to transport the nutrients you consume." His advice on how to check whether you're dehydrated or not? "Check your pee. If it's clear, so are you. If not, you are already dehydrated, so drink up!"
Action Certified CPT, Nick Urso, who specializes in strength training, golf training, cardio and endurance, says that he's a huge believer in staying hydrated at all times. "Not only does it help with the regulation of your body temperature, it also helps with the proper digestion of the food you eat that gives you energy for all your day to day activities." Nick tells his clients to buy a gallon of water and carry it around with them everywhere. "The more water you drink, the less water the body will hold, giving you a leaner, less bloated look."
NASM CPT certified Kristin Akbasli specializes in cardiovascular conditioning, weight loss, core strengthening and development, legs and glutes, small group training, and adolescent strength training. She says that hydration is crucial for bodily functions such as metabolism, energy and motor skills. "Even if we are 2 percent dehydrated, all of those functions suffer. We also tend to confuse hunger with dehydration. So next time you think you're hungry, drink a big glass of water first, and then see how you feel!"
Need more tips on how to stay hydrated? vitaminwater is here to help! Plus, right now there is a SECRET offer on the Target Cartwheel app for you to get 15% off a 20 oz. vitaminwater. Here's how to get it:
Visit your local Target.
Take a Shelf-Selfie (a selfie in front of the vitaminwater shelf).
Text your image to 89000 and you'll receive the hidden Cartwheel offer link. Easy peasy, right?!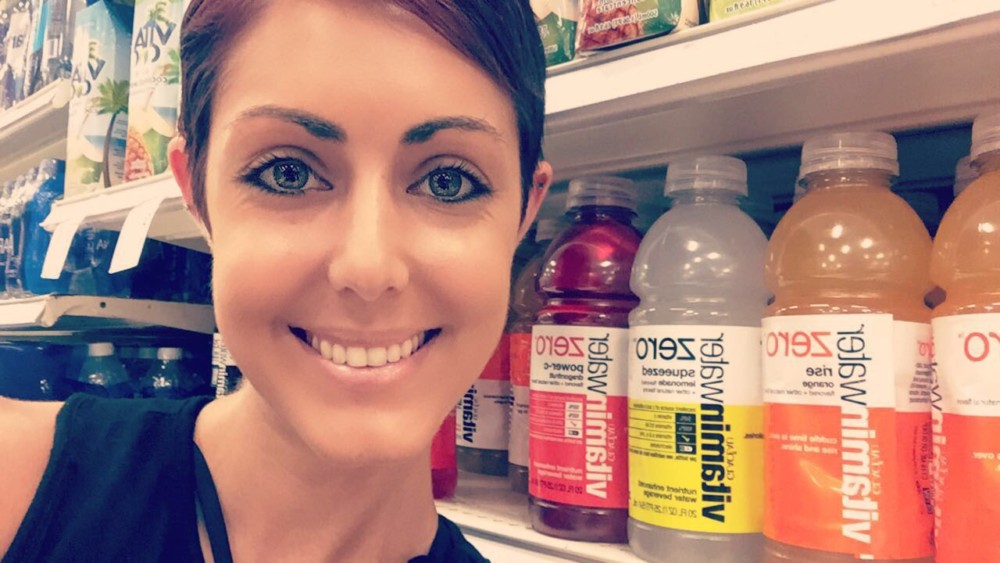 With all the great flavors of vitaminwater available, it'll be easy for you make sure you're hydrated! Whether you stock up on Squeeze, Power C, Rise, or any of the other varieties available at Target, you'll be set for the summer.