Never miss a bite! Sign up here to receive new recipes and reviews straight to your inbox.
There's a new smoothie in town — the Stonyfield Organic OP Smoothie! This organic protein-packed yogurt smoothie is one of Stonyfield's newest products. It has 15 grams of protein and is made with 5 live active yogurt cultures, with no artificial sweeteners. There's also no GMOs, pesticides, hormones or antibiotics in these tasty drinks. It's that top quality product we all know and love from Stonyfield. The smoothies come in chocolate, vanilla and strawberry. You don't have to worry about any chalkiness in this protein smoothie — they really do taste good! However, you do have to be a yogurt lover to thoroughly enjoy one of these smoothies. The smooth and creamy texture and super sweet flavor are definitely reminiscent of an actual cup of yogurt.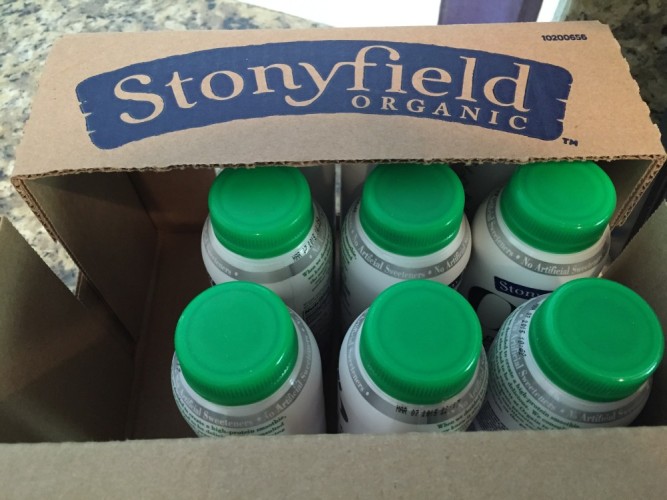 I got the chance to sample all three flavors of the new Stonyfield Organic OP Smoothies. Surprisingly, I liked the strawberry smoothie more than the vanilla and chocolate! These smoothies are great for right after a workout or a delicious protein-packed way to start your day. Find Stonyfield Organic OP Smoothies near you!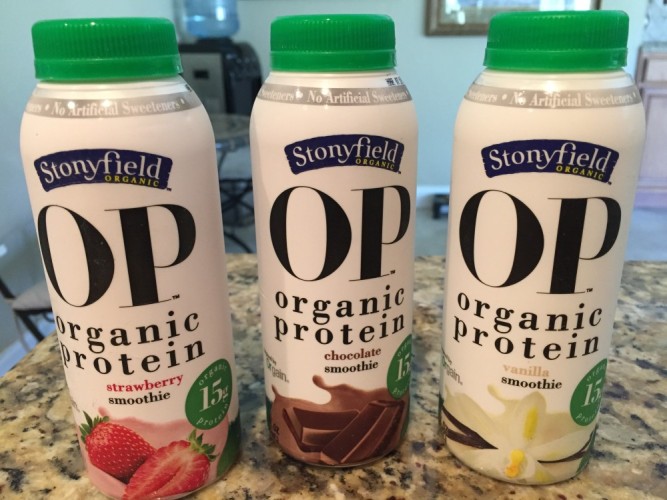 Disclaimer: This is a sponsored post by Stonyfield. I am part of the Clean Plate Club and receive compensation, product and coupons to create recipes and posts featuring Stonyfield products. As always, all opinions are 100% my own.