Never miss a bite! Sign up here to receive new recipes and reviews straight to your inbox.
Disclosure: This is a sponsored post by Reclaim Wellness Acupuncture and Functional Medicine. All service and health claims have been provided by the sponsor. All opinions stated in this blog are 100% my own. Mention Take A Bite Out of Boca when booking your new-patient consultation to receive special pricing.
April is Stress Awareness Month: Check Out These Tips for Stress Relief
Did you know that April has been recognized as Stress Awareness Month for almost 30 years? This past year has certainly been stressful. Now that life is getting back to some semblance of normalcy, it's the perfect time to hone in on the stress we've been experiencing since the pandemic started in the beginning of2020, and learn how to heal, cope, and de-stress as much as possible.
There are a lot of different things, big and small, that can cause someone to stress out — but there are also a lot of things that can help us to relax and get out of that headspace that sometimes makes us feel overwhelmed and frustrated.
I am no stranger to stress and anxiety. There are specific things that cause it for me. One of the biggest is driving at night or in places I'm not familiar with — if you know me, you know it's pretty rare to see me in the driver's seat. Another big one for me is more of a social anxiety, which might come as a surprise since I'm a pretty social person. I get anxious in situations where people are asking me too many questions or talking too much (i.e., making small talk). We all have our trigger points, and it's important that we recognize them, and also recognize ways in which we can calm our nervous system when these situations arise.
These are some of the things I have found helpful in relieving stress and anxiety.
Exercise for Relieving Stress and Anxiety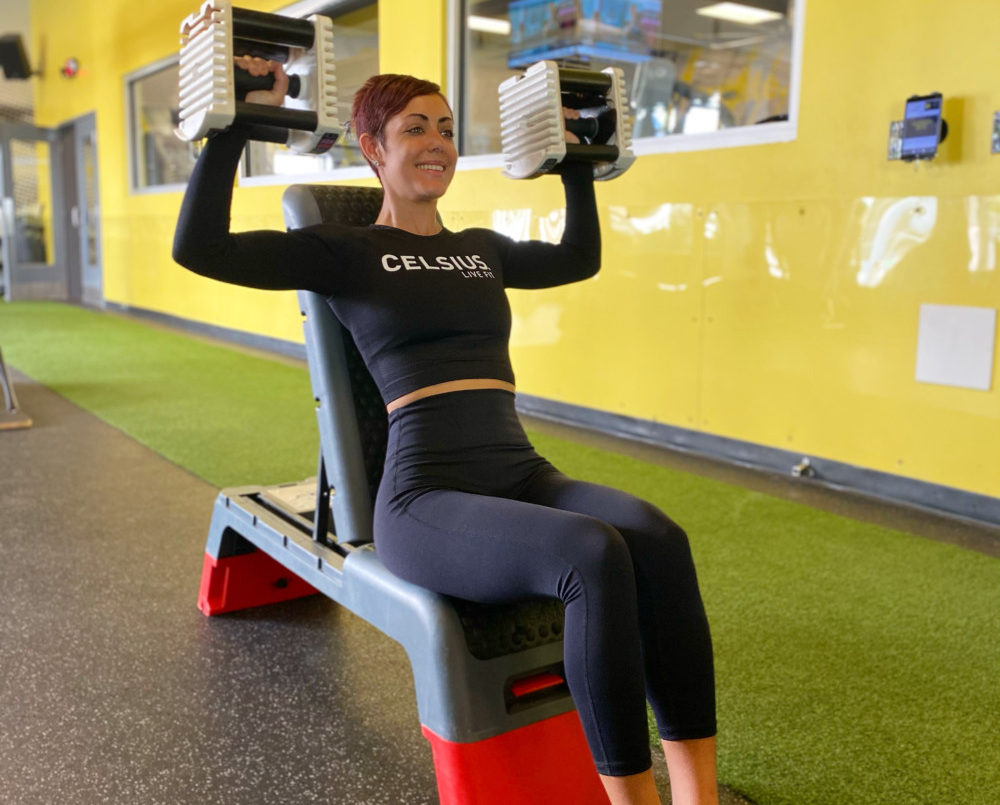 No matter how I'm feeling or what is going on, a visit to the gym always makes me feel better. I am a member of a boutique fitness center in Downtown Delray, and take full advantage of the amazing lineup of classes available every day of the week. I wake up early and head right to the gym, get my sweat on, and come home feeling energized and ready for whatever the day has in store. If I happen to miss a day for whatever reason, I feel a noticeable difference in my energy level and mood. I absolutely believe that it's true what they say about exercise releasing feel-good endorphins — I experience it every single day!
I realize that not everyone is comfortable with group fitness, or maybe you don't have access to a gym. That's totally okay! You can easily work out at home. One of the good things that came out of COVID-19, was the influx of at-home workouts that have become available online through various websites, YouTube, and social media.
Organizing for Relieving Stress and Anxiety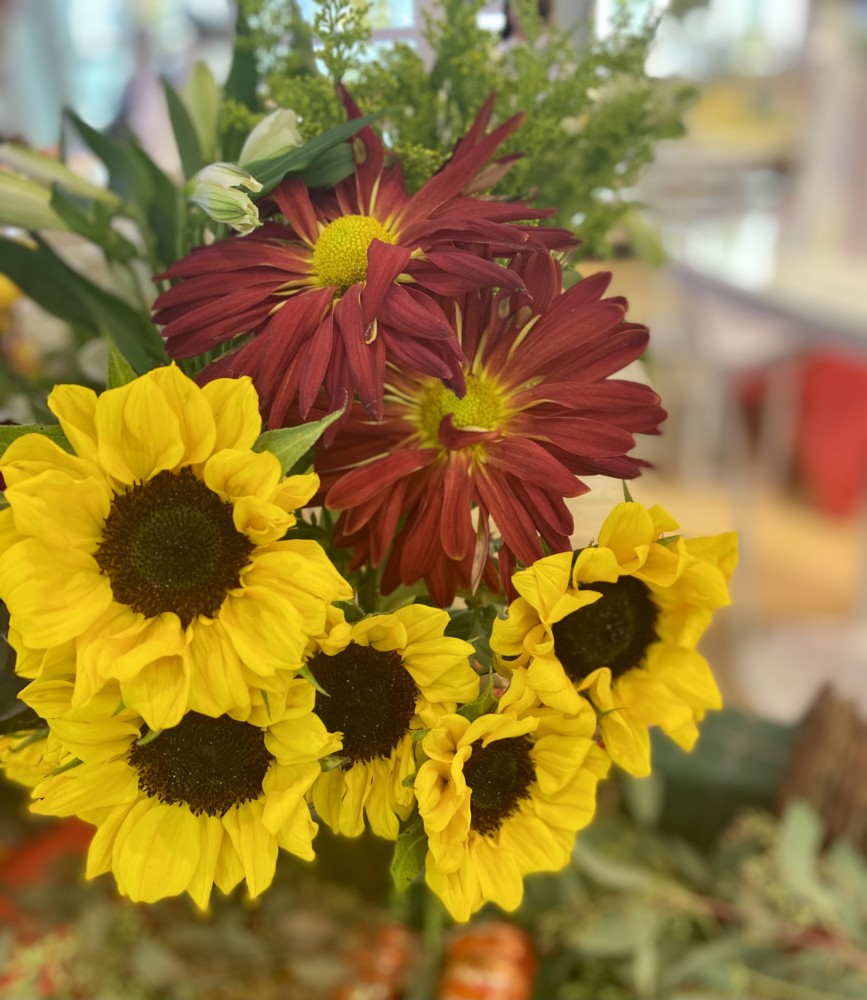 Whenever I start to feel stressed out about work or like I have too much on my plate, I like to take a step back from everything and shut my brain off for a little bit to allow it to recharge. To do this, I pick a "chore" that will totally and completely occupy my mind. For me, that's organizing. Whether it's the closet, under the bathroom sink, or the kitchen cabinets — or even just sprucing things up by adding flowers to a room — this kind of project never fails to help me de-stress. I delegate the task to myself, and I won't stop until it's complete — and without fail, I feel better.
Organizing might not be your chore of choice, but the point here is that picking something as mundane as spring cleaning your closet can really help reset anxious feelings. It lets your mind wander somewhere different. Then, when you do get back to work or whatever it was that was stressing you out before, you may be able to think more clearly and rationally, and may no longer feel as tense as you did before.
Acupuncture for Relieving Stress and Anxiety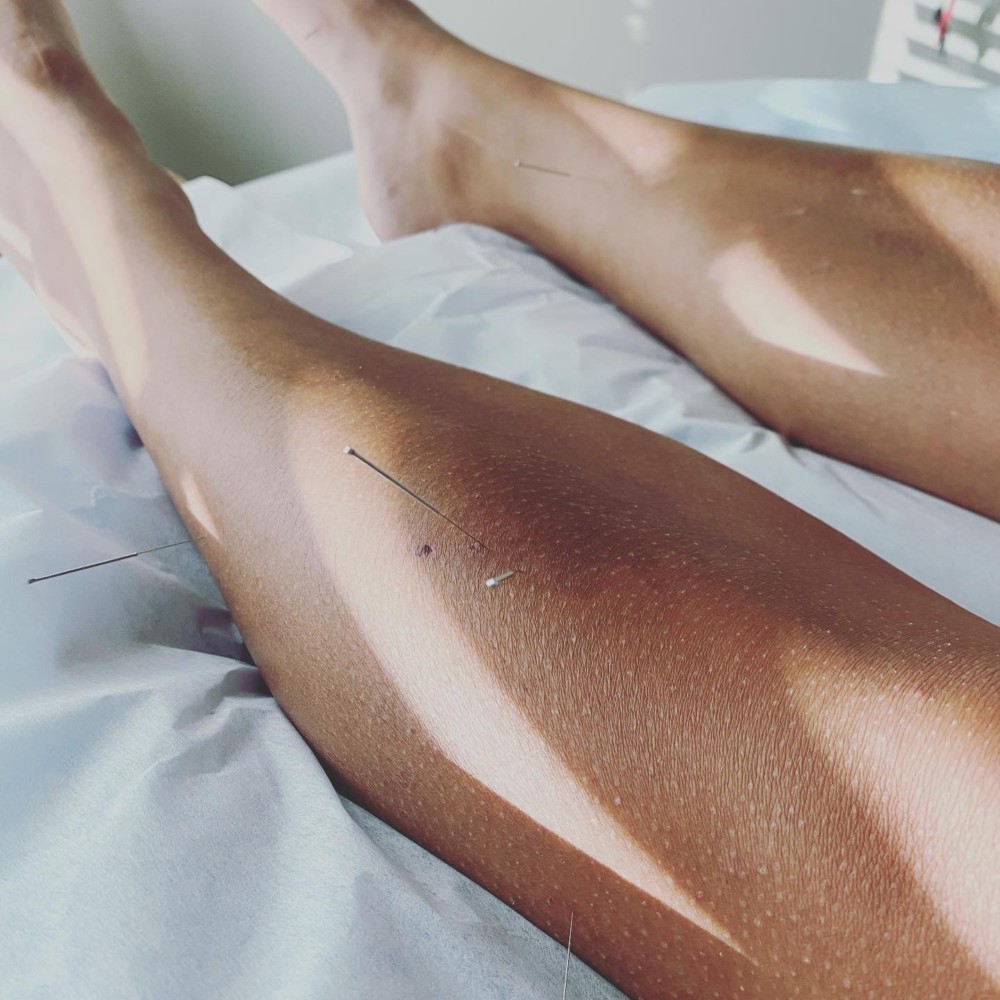 There were two main reasons for why I started going to acupuncture almost four years ago: digestive issues and stress/anxiety. This ancient Chinese medicine technique can help with both of these , as well as things like PMS symptoms, hormonal imbalances, pain, regular infections and colds, metabolic disorders, thyroid issues, chronic illnesses, etc.
My acupuncture sessions at Reclaim Wellness Acupuncture and Functional Medicine have truly been a game changer for me, and I can't imagine not having this form of wellness as part of my life. My favorite part about acupuncture is the 'acunap' that inevitably occurs during each session. Typically, during an acupuncture treatment, I will fall into this deep zen-like state. I'm not fully sleeping and I'm not fully awake, yet once the session is over, I feel totally rested and restored. It's during that 45-minute "nap" that my body takes a deep breath and calms itself down.
Reclaim Wellness founder, Harmony Brown, AP, L.Ac, CFMP, has been practicing for over 16 years. She not only holds the title of Acupuncture Physician, but also Certified Functional Medicine Practitioner, Meditation Instructor and Wellness Coach. She integrates holistic and functional medicine with her intuitive understanding of the physical body and emotional health, and can truly make a difference in your quality of life.
This year, more than ever, it's important that we pay attention to Stress Awareness Month, and take action to lessen the stress in our lives. If acupuncture is something you'd like to try, I strongly encourage you to make an appointment for a consultation with Harmony at Reclaim Wellness. Don't forget to mention Take A Bite Out of Boca for special pricing.