Never miss a bite! Sign up here to receive new recipes and reviews straight to your inbox.
Disclosure: I have been invited to attend the first dinner of the 2017/2018 season of the Swank Farms Swank Table Dinners as a guest of the owners. No monetary compensation has been received for this post. As always, all opinions are 100% my own. Photos courtesy of Papp Photos.
The 20-acre Swank Farms, located in Loxahatchee Groves and producing over 350 varieties of speciality produce, has announced its 2017/2018 Swank Table schedule, and this year there are ten new events highlighting nearly 50 celebrated chefs from South Florida and beyond.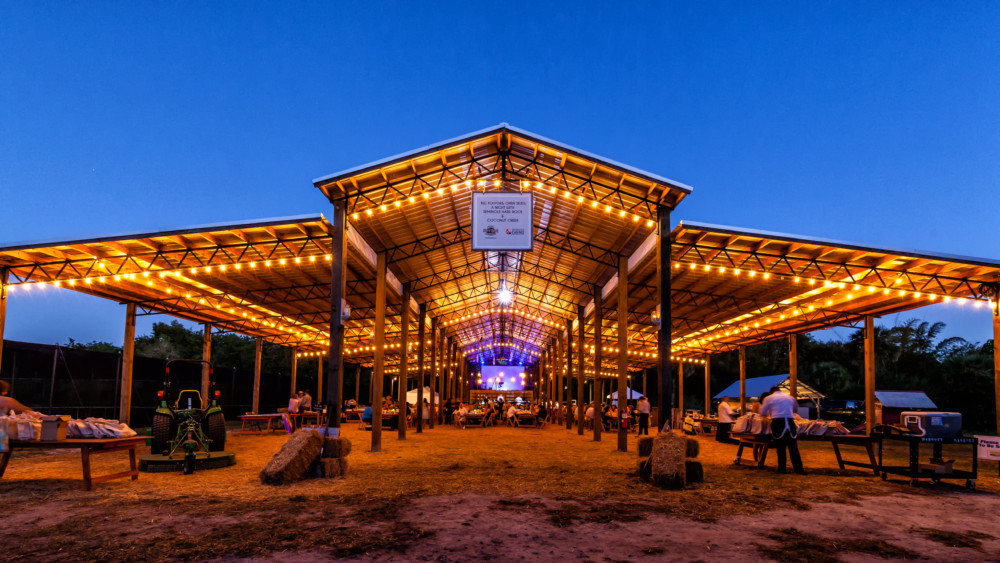 We are in the thick of event season, and let me tell you — there are a lot of food-and-beverage-focused events here in South Florida. There's no way you could be at every single one of them, and picking the best ones to attend is hard to do… That's why I'm here to help. I'm sure you've been to plenty "farm-to-table" restaurants, but have you ever actually had a true farm-to-table experience? As in literally sitting at a table on a farm, where the majority of the produce on your plate was harvested just footsteps away. No? Well, now's your chance. (PS- Click that link to read about my first experience on the farm).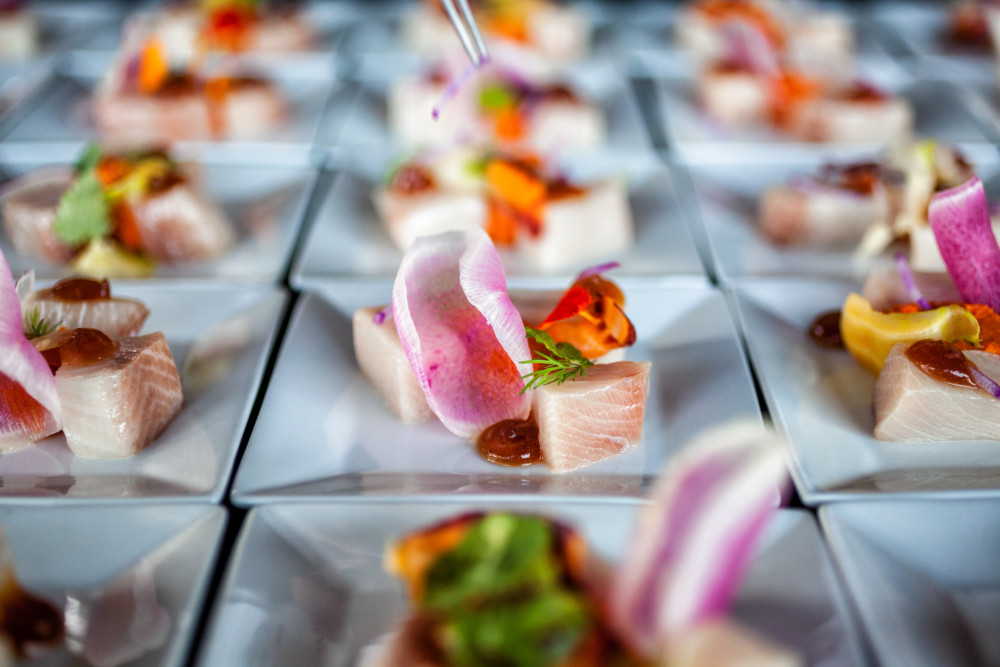 Swank Farms Swank Table Events unites the area's top chefs, mixologists and breweries for an unforgettable evening of food and drink, local entertainment, and charitable giving. The events feature an all-inclusive, all-local meal with product from partner farms, breweries, wine distributors, and of course, veggies straight from the farm. During the first half of the event, guests are invited to tour the farm alongside owners, Darrin and Jodi Swank, who launched the farm back in 1996. What started out as a small lettuce operation has turned into one of the most well known farms in the area, providing vegetables, edible flowers and microgreens to South Florida's top restaurants, and they even have products available at local farmers markets during season. Swank Farms' 8500-square-foot pole barn is also available as a private event venue — I've been there for a wedding, and it was one of the most beautiful I've ever been to.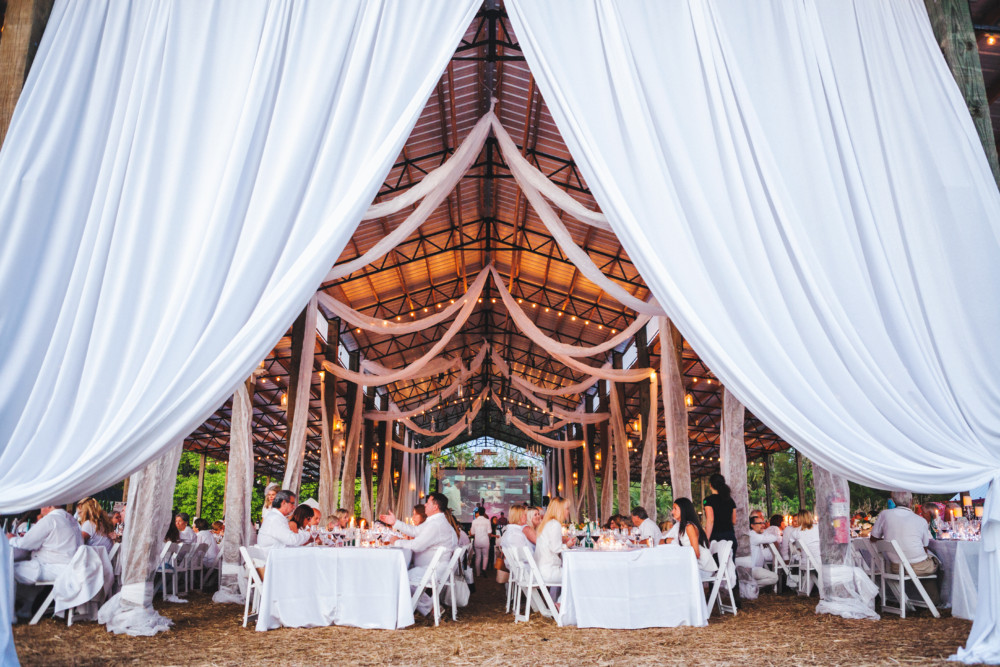 Swank Table Events has grown remarkably since 2011 when it was merely a private 70-person dinner — now there are 18 signature events, honoring the farm-to-table process, and raising money for local charities. The most celebrated event, Swank Table Family-Style Dinners, occurs on select Sunday evenings throughout the season, each with its own unique theme and menu and roster of celebrated chefs. Kicking things off is the 'Gauchos Asados' dinner on Sunday, December 17th. This Argentinian BBQ-themed dinner benefits the Pathfinders of Palm Beach/Martin County Scholarship Fund, and features music by Ben Child & The Wails and craft beer from Steam Horse Brewing. Heating things up in the kitchen will be Executive Chef Miguel Santiago from The Hilton West Palm Beach, Executive Chef/Owner Andres Barrientos from Miami Smokers, Executive Chef Manuel Echeverri from Bazaar Mar by Jose Andres, Executive Pastry Chef Max Santiago from Sugar Factory, Managing Partner Dustin Lapekas from Batch Gastropub, and Chef/Owners Daniel Ramos and Jason Brown from Red Splendor. Dinner begins with a 'first bite' appetizer and speciality cocktail, followed by four speciality tapas created by the featured chefs and paired with wine. Dinner takes place under the pole barn where guests are seated at family-style tables. Three separate courses will be served, with a Sommelier providing perfectly paired wine, and featured craft breweries will have a selection of speciality brews available as well. And, of course, no night is over until dessert has been served. The event takes place, rain or shine, from 4-8pm and costs $160 per person. Tickets can be purchased here.
Can't make it to the first dinner of the season? No worries! You have seven additional opportunities to check 'em out. Click each link below for more details. Tickets can be purchased for each individual dinner, or you can opt for a package of four — OR, if you can't handle the amount of FOMO you'll experience and want to attend every dinner, just buy a pass for the entire season!
Farm Market – January 7, 2018
Throwback to the 70s – January 21, 2017
Chinese New Year – February 17, 2018
Vegetable Love – March 4, 2018
Coastal Seafood – March 18, 2018
Vetu de Blanc – April 8, 2018
The Three Little Red Wattle Pigs – April 22, 2018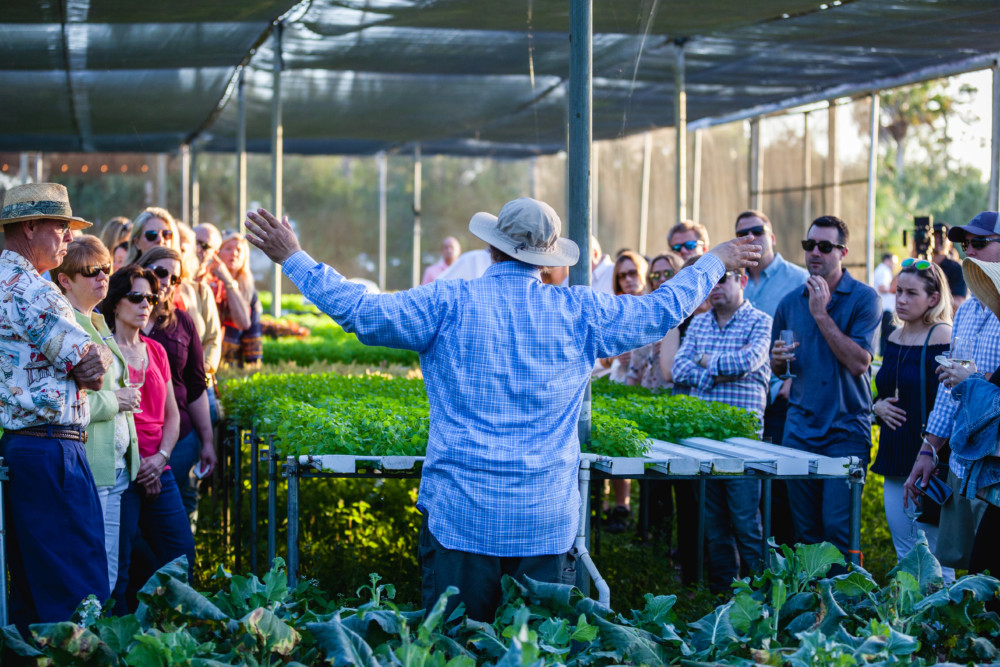 In addition to the family-style dinners, Swank Farms has unveiled a brand new series this season happening on Saturday evenings, Swank Master Chef. Guests will be treated to a five-course plated wine dinner prepared by nationally recognized master chefs including Michael Schwartz from Genuine Hospitality Group, Tom Condron of The Liberty and The Lumiere French Kitchen in North Carolina, and Chef Michael Fiorelli from Love & Salt Los Angeles. In addition, each chef will present "the best dish they ever created," something I'm sure will be well worth every penny spent. Each event begins with passed canapés and cocktails on the Farm grounds, and continues with a sit-down dinner with wine pairings by the Sommelier and live music by a local South Florida band. To purchase tickets for the Saturday night Master Chef Series, click here. There are six opportunities to experience this one-of-a-kind night out!
December 2, 2017 – Diplomat Hotel
January 13, 2018 – Master Chef Schwartz
February 3, 2018 – Master Chef Fiorelli
February 10, 2018 – Master Chef Condron
March 10, 2018 – Master Chef Militello
April 14, 2018 – Master Chef Brasel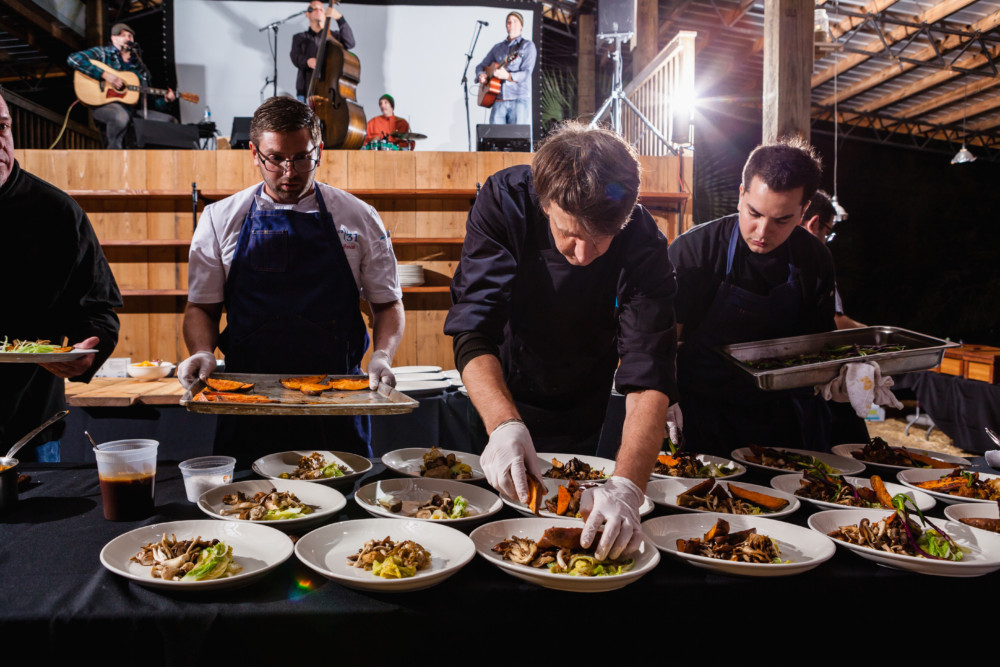 So we've got something going on Saturday and Sunday nights, but what about Sunday morning? Farm-to-table brunch is a must, and Swank Farms is offering family-friendly events during the season. Adults can enjoy the mimosas, Bloody Marys and craft beers while the kiddos have fun on the farm — there will be a rotating selection of kid-friendly activities at each event. The brunch affair begins at 11am with a "wake-up bite" and a brunch crafted cocktail  ("NonTails" are also available for those under 21). Brunch takes place under the pole barn and features fresh chef-prepared family-style dishes, with Swank Farms vegetables, eggs, and various other delicacies from local artisans and farmers. The first brunch took place on November 26th, but don't you worry — there are three more to go! Click below to learn more, and click here to purchase tickets.
January 28, 2018 – Reggae Morning
April 01, 2018 – Easter Sunday
May 13, 2018 – Mother's Day 
With so many events happening on the farm, there has got to be at least one you can add to your calendar of events this season. I'll be there on December 17th, and would LOVE to share the experience with you.
Swank Farms is located at 14311 North Road in Loxahatchee.