Never miss a bite! Sign up here to receive new recipes and reviews straight to your inbox.
Disclosure: I was invited to attend a Swank Table event as a guest of Swank Speciality Produce. As always, all opinions are 100% my own.
Swank Speciality Produce is a 20-acre hydroponic farm featuring over 350 varieties of pesticide-free vegetables, edible flowers, and micro-greens. The farm is known for its 'Swank Sack' CSA shares, free and open-to-the-public farmers market every Saturday, and all-inclusive ticketed culinary events unlike anything you have ever experienced. There is really no place quite like it!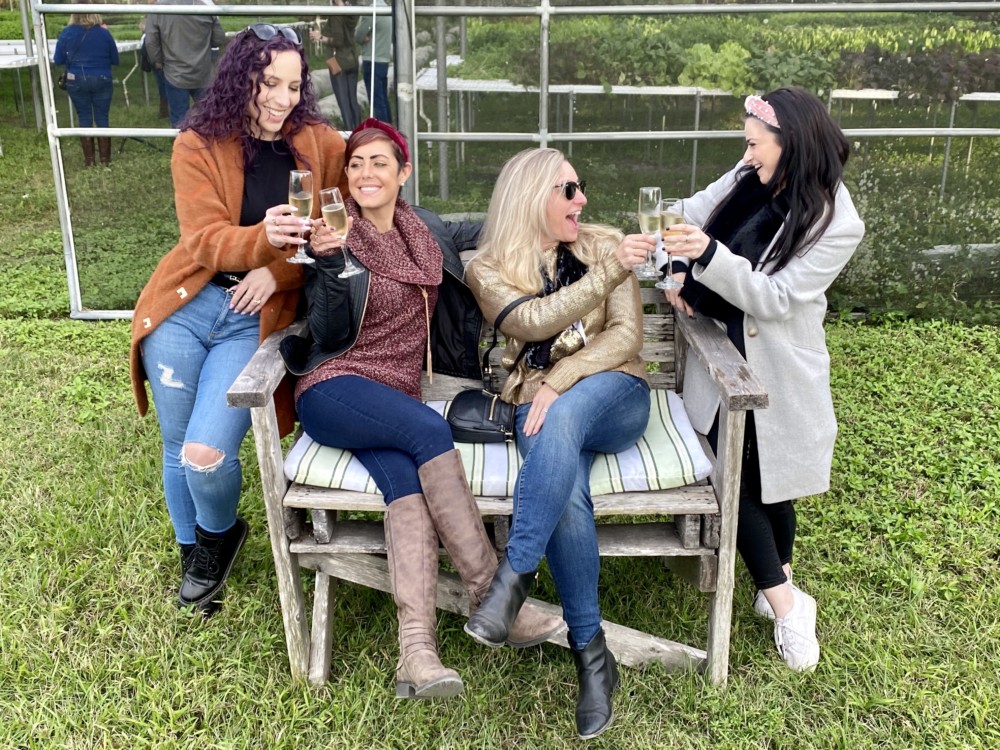 Even with the current pandemic going on, owners Jodi and Darrin Swank have successfully been able to keep the quality and integrity of their one-of-a-kind events while still adhering to all COVID-19 protocol. 
There is a lot going on at Swank Farms this year — most notably, the Swank Table dinner events held on Sunday evenings. The season kicked off with the 7th Annual White Party on January 3rd, and continues through the end of February with their final dinner being the farm's 20th Anniversary Celebration. In the past, these Sunday night soirées were family-style dinners, with 200+ guests, and long communal dining tables under the beautiful 8500 square-foot pole barn. In light of COVID, a few changes have been made: tickets have been limited, masks are required except while eating and/or drinking, courses are individually plated, and tables are separated by party and socially distanced from one another.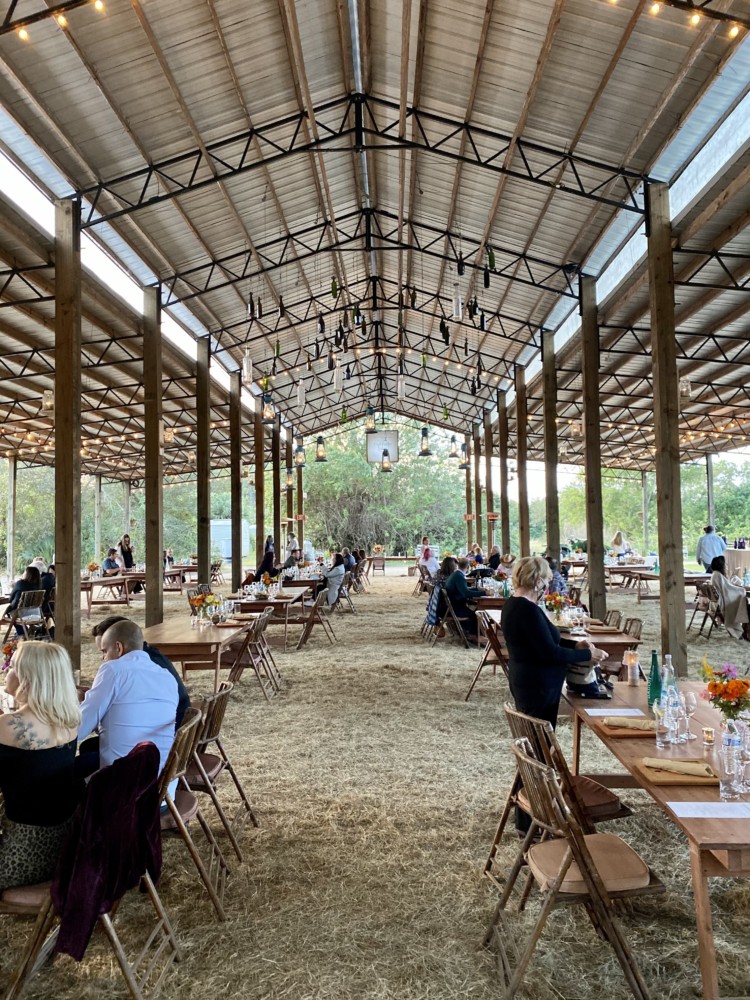 But everything else? All of the magic that is a Swank Table event is still just as present and impressive as ever. As soon as you arrive, you're met with a true farm atmosphere (this is not the event to wear heels to, ladies!) and of course, a welcome cocktail from Sweetwater to kick things off! Unlike other events that may welcome you with a glass of sparkling wine or champagne, Sweetwater, located in Boynton Beach and known for its craft cocktails, creates something totally unique using fresh Swank produce and/or herbs. This first part of the evening also includes a First Bite appetizer, live entertainment from local musicians, as well as the opportunity to walk through the fields and check out what's growing, and depending on the time of year, visit the farm animals.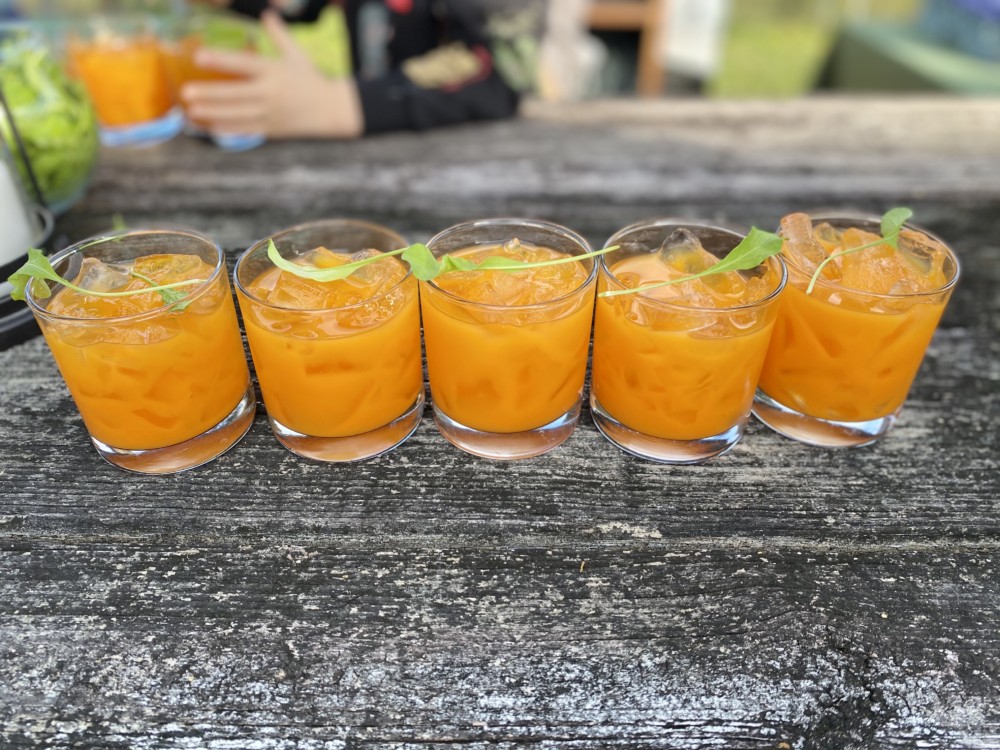 After Jodi and Darrin welcome their guests, it's time to move onto the tapas, and yes, now it's time for that bubbly! Guests are treated to four perfectly plated bites, created by each of the featured local chefs of the night. You can also use this time to go on a short hydroponic tour of the shade houses with Darrin before moving on to the pole barn for the main event. The night continues with more live music, and a 5-course plated dinner created by the visiting and resident Swank Farm chef, with wines selected by the house sommelier and beer available from a local brewery. Each dinner benefits a local nonprofit organization as well. Swank Table is all about supporting the local community, and by attending an event, you get to do so too.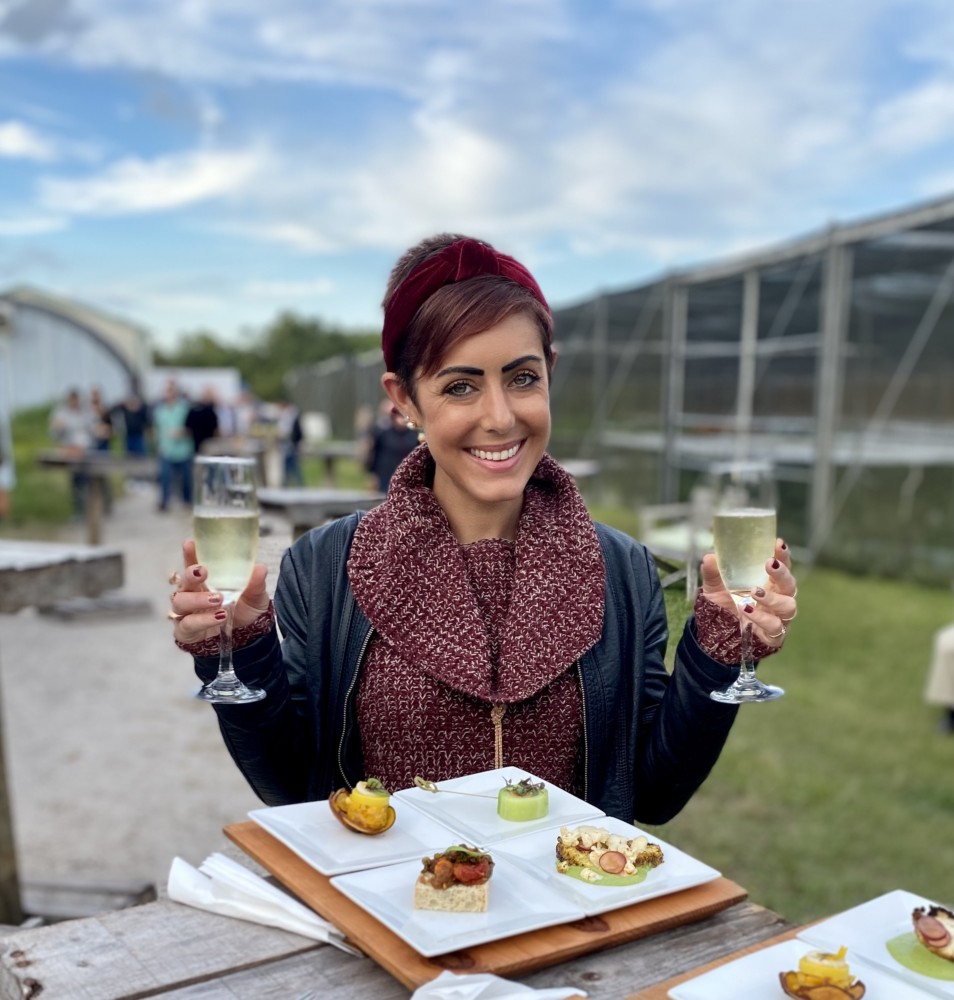 I attended the Vegetable Love dinner, which featured chefs from Lionfish in Delray Beach, Driftwood in Boynton Beach, 3 Stars Catering in Jupiter, and LoveLee Bakeshop in Fort Lauderdale, as well as Swank Farm Resident Chef Emerson Frisbee. Prosperity Brewers provided the craft beer, Counter Culture provided a variety of kombucha, and the band who played was SOSOS. The benefitting nonprofit was Slow Food Glades to Coast. 60% of the produce used during this vegetable-forward dinner was sourced right from the farm, with the remaining 40% coming from Swank Farm sponsor, Fresh Point.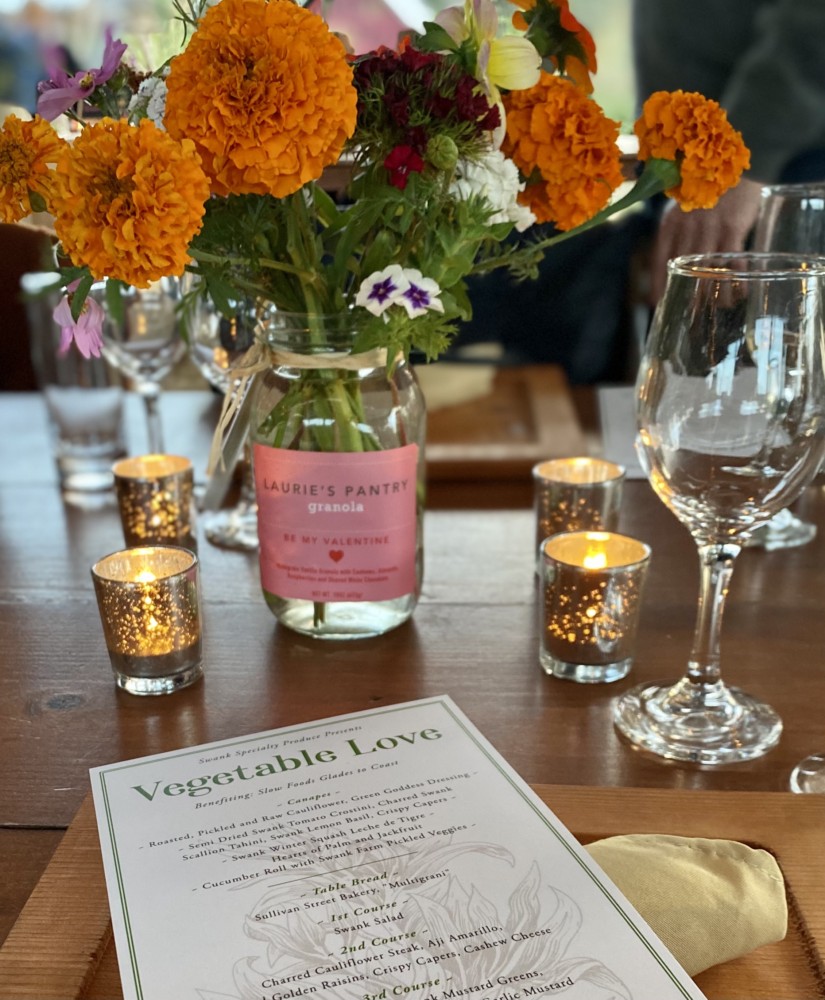 Still to come this season:
SHE Feasts Sunday, January 17, 2021
Mambo Italiano Sunday, January 24, 2021
Woodford Bourbon Dinner with Brick & Barrel and Friends Sunday, January 31, 2021
Chinese New Year Saturday, February 6, 2021
Fat Sunday, Mardi Gras Sunday, February 21, 2021
Swank Farm 20th Anniversary Celebration Sunday, February 28, 2021
Tickets are $160 per person, and can be purchased here. Swank Table guests must be 21+
There will also be two Sunday Brunches this season, one for Easter and one for Mother's Day. These brunches are $99 per adult and $45 for children ages 4-12 (free if 3 and under). Brunch kicks off with a 'Wake-up Bite' and brunch cocktail or 'non-tail' for those under the age of 21. There will be opportunities to walk the fields and participate in various family-friendly activities before gathering under the pole barn for chef-prepared plated dishes, live music, and unlimited mimosas, Bloody Marys and craft beer for the adults.
All Swank events are rain or shine, and tickets are non-refundable.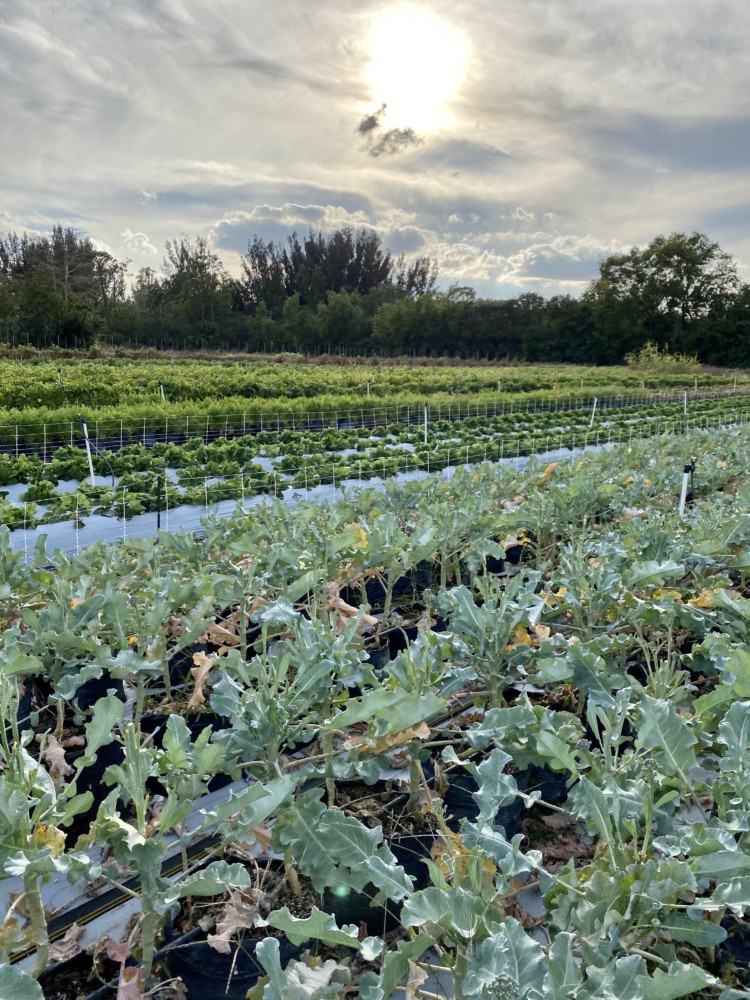 Swank Farm Farmers Market is also in full swing — socially distanced, of course. Guests must wear their masks while shopping under the open air pole barn where 25 local vendors sell artisan goods and products alongside Swank's covetable produce. The farmers market is free and open to the public, every Saturday from October to July from 10am-1pm. If you can't make it out to the farm to stock up on fresh produce, consider purchasing a Swank Sack during South Florida growing season. These CSA (Community Supported Agriculture) shares include 10 individually packed and labeled items straight from the farm. Deliveries are available weekly or every other week, and can be picked up at your local participating Whole Foods. Click here for more details. The farm is also available for weddings and private events.
Like I said, there is a lot going on! Check out the website for a list of all happenings, and make a Swank Farm excursion a must on your to-do list this season!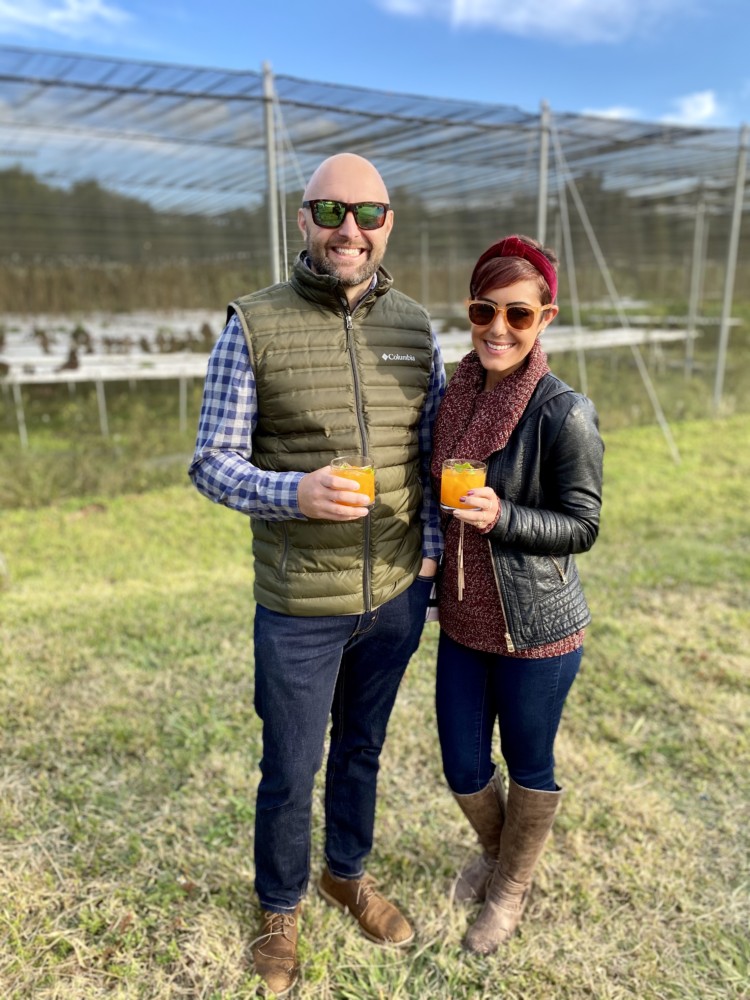 Swank Speciality Produce is located at 14311 North Road in Loxahatchee, FL. To stay up-to-date on all events, make sure to follow on Facebook and Instagram.