Never miss a bite! Sign up here to receive new recipes and reviews straight to your inbox.
Disclosure: I was invited to dine as a guest of Swank Farms. No monetary compensation has been received for this post. As always, all opinions are 100% my own. 
The 2017/2018 Swank Table Events season is officially under way, and I was lucky enough to get to experience the very first Sunday night dinner event of the lineup. On Sunday, December 17th, Swank Farms opened its doors — err, gates — to the public and showed us all an incredible night full of creative cocktails, delicious appetizers, and a sit down family-style dinner that is sure to remain at the forefront of each guest's minds for quite some time.
I arrived at Swank Farms alongside a few of my friends and fellow Florida bloggers — Suzy of Soozie the Foodie, Geoff and Dianne of Miami Food Pug, and Christina of Go Epicurista, as well as one of my best friends and owner of Float8 Wellness Lounge, Destiny. The six of us arrived in style, thanks to private transportation provided by the Hilton West Palm Beach, where we stayed that evening following the Swank Table dinner. Swank Farms is located pretty far west in Loxahatchee, about a half hour or so from the Hilton. For those traveling far to attend a Swank Table event, choosing a nearby hotel for an overnight stay is a good idea — and the Hilton West Palm Beach is your best bet. Click here to learn more about the hotel and some of its features.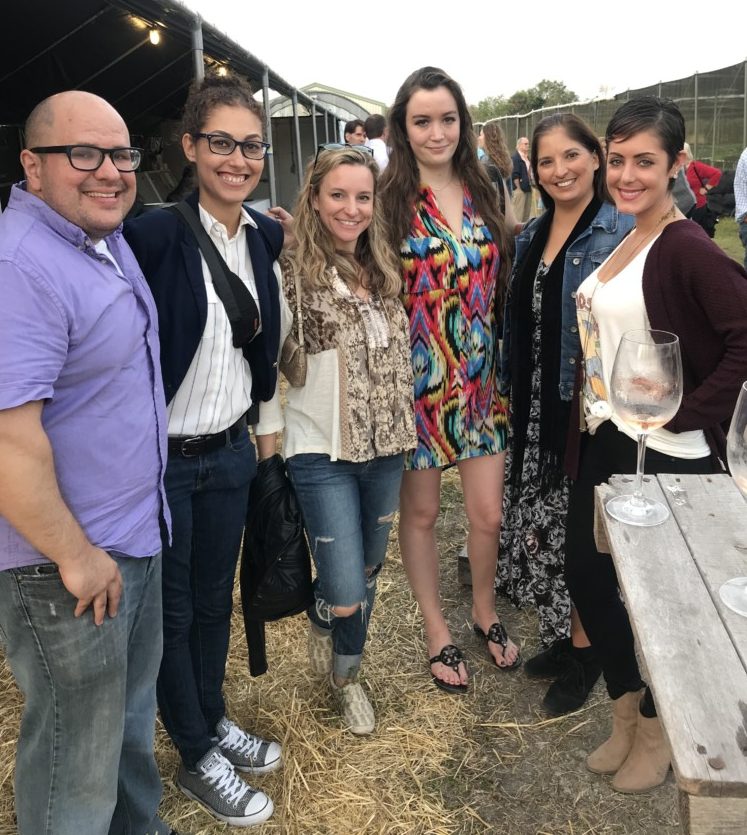 But let's get back to the successful first Swank Table event of the season, themed Gauchos Asados (Argentinian BBQ), with proceeds benefitting the Pathfinders of Palm Beach/Martin County Scholarship Fund. We were welcomed with a cocktail crafted by Dustin Lapekas, managing partner of Batch Gastropub located in West Delray Beach, featuring pineapple and passion fruit and a punch of tropical rum flavor. It was sweet and refreshing, just the right kind of drink to sip on while exploring the fields outside in beautiful South Florida weather. West Palm Beach's Red Splendor chef/owners, Daniel Ramos & Jason Brown, served the evening's Welcome Bite, skewers of their house-made sausage utilizing Swank shishito peppers. With Ben Childs and the Wails strumming in the background, the night was off to an entertaining start.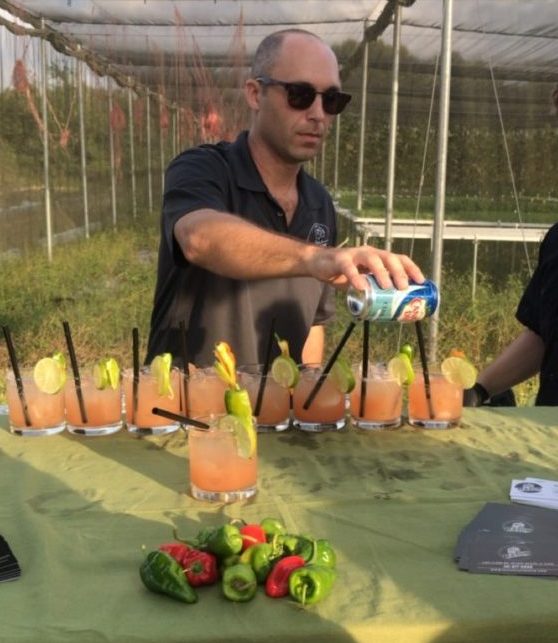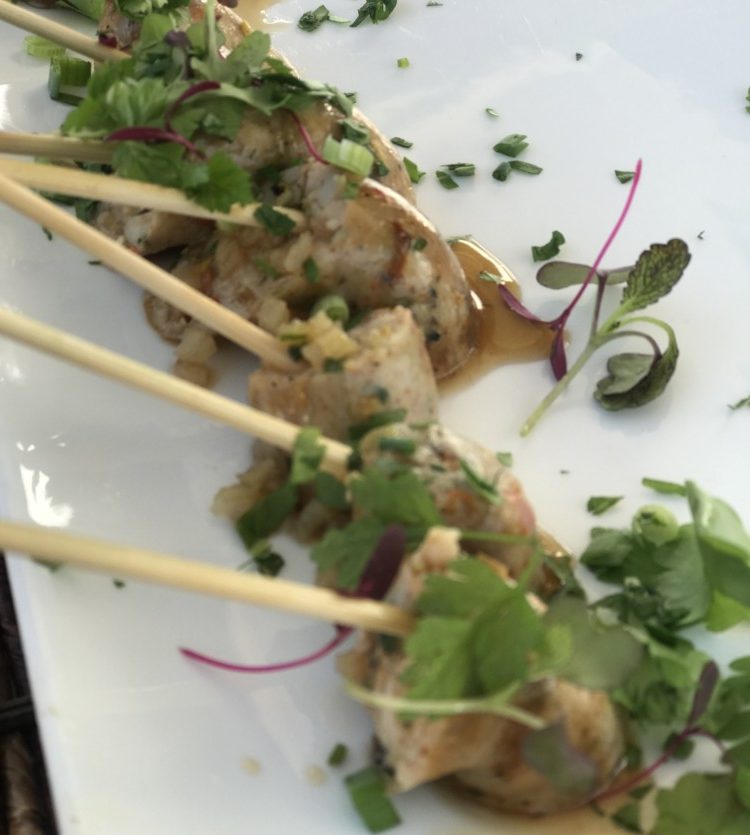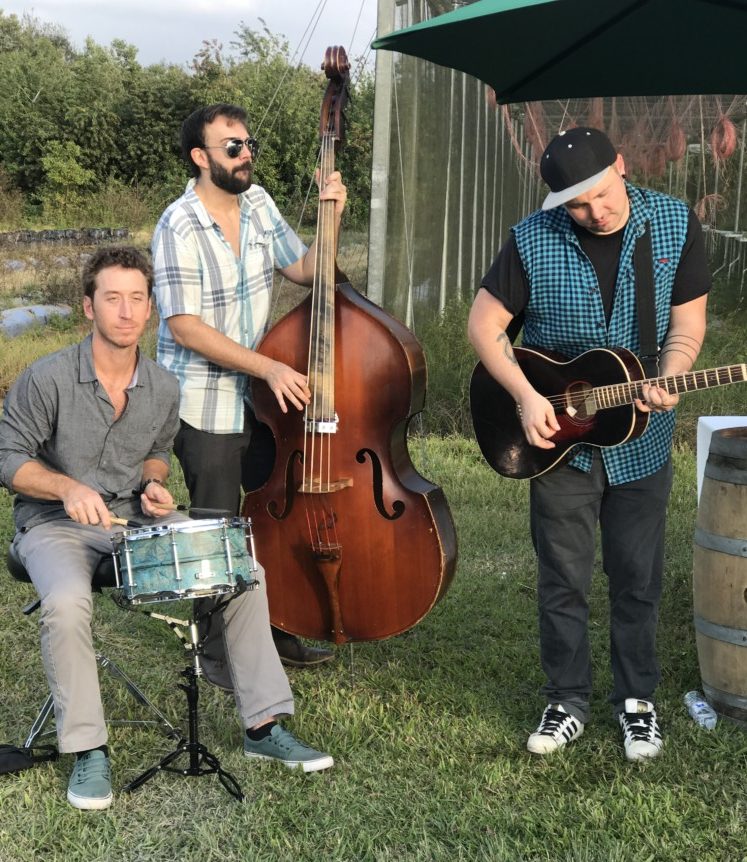 Next we were treated to a specialty tapas plate consisting of four dishes created by the featured chefs, paired with a glass of sparkling rosé — a wine that made multiple appearances throughout the night. It was easily my favorite! Perfectly effervescent and not too sweet, this is exactly how I like my rosé. Dishes included roasted beet with goat cheese, eggplant crostini, chicken empanada and grilled steak. Beets and goat cheese go together like peanut butter and jelly, chocolate and peanut butter, and milk and cookies. It's an unbeatable pair, and I made sure to enjoy my fair share of it.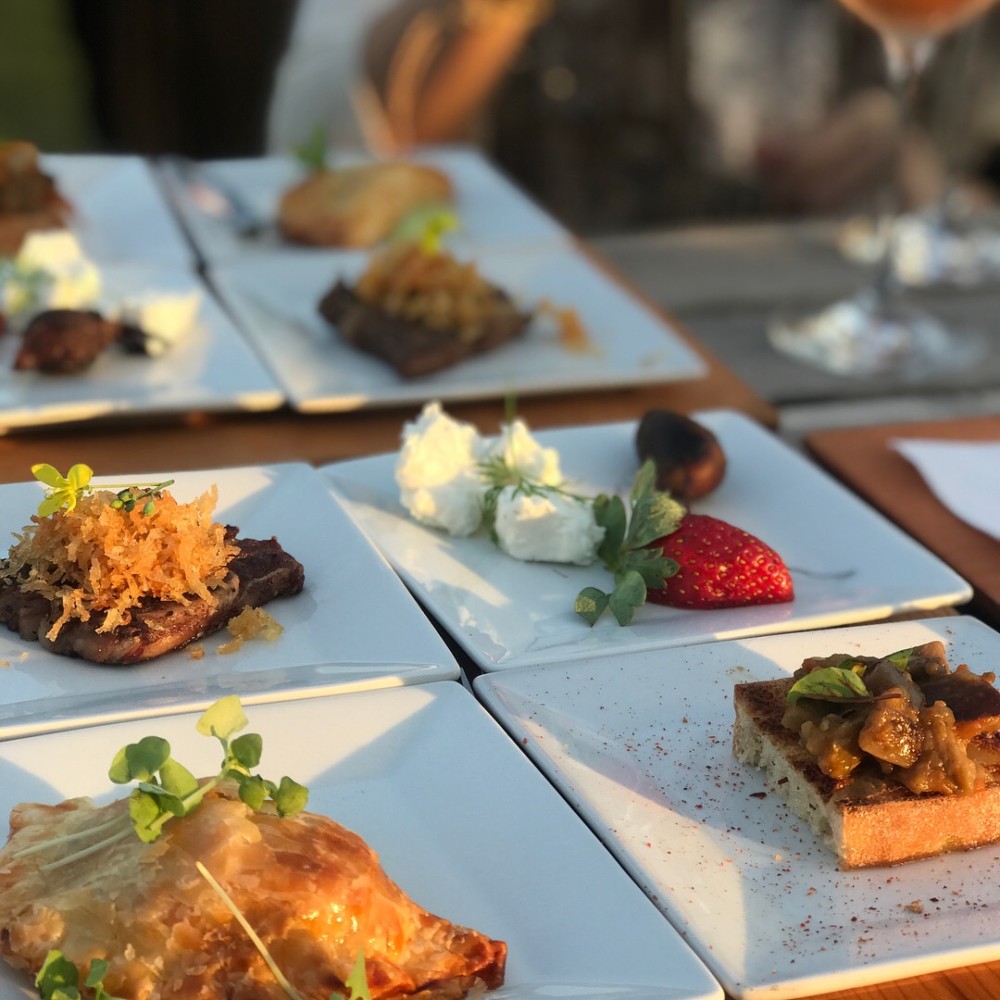 Once it was time for dinner, guests were guided to the Pole Barn and seated with their groups at long, family-style tables. Four courses were coming our way, with wine pairings provided by house sommelier, Michael Dixon. Old School Bakery, located in Delray Beach, provided the tables with warm, fluffy house-made sun-dried tomato and cheese dinner rolls, and we were treated to a bright, colorful salad full of Swank fruits and vegetables.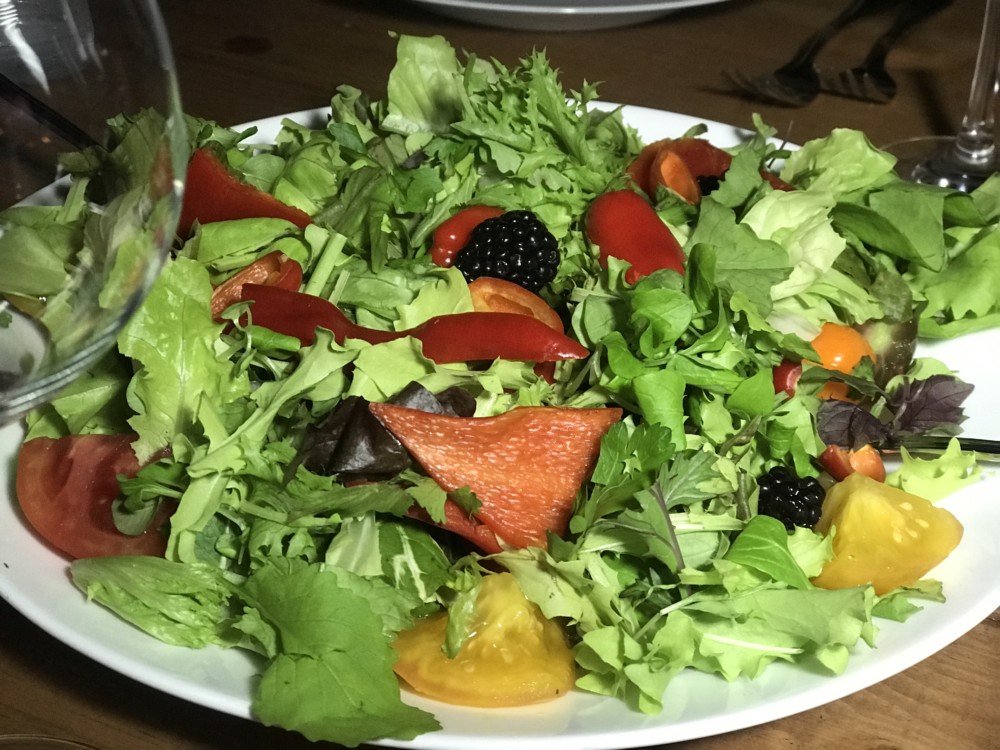 The first course was prepared and served by Swank Farm's Culinary Chef Liaison, Simon Stojanovic — baked Red Mullet, a fish I have never had before. Unfortunately, it was incredibly bony and a bit hard to eat — but the flavors were on point. Smoked fish fumet (a concentrated stock), a South American sauce, salsa criolla, and an herbacious oil featuring Hierva Bueno (the Spanish name for aromatic plants, most of which belong to the mint family).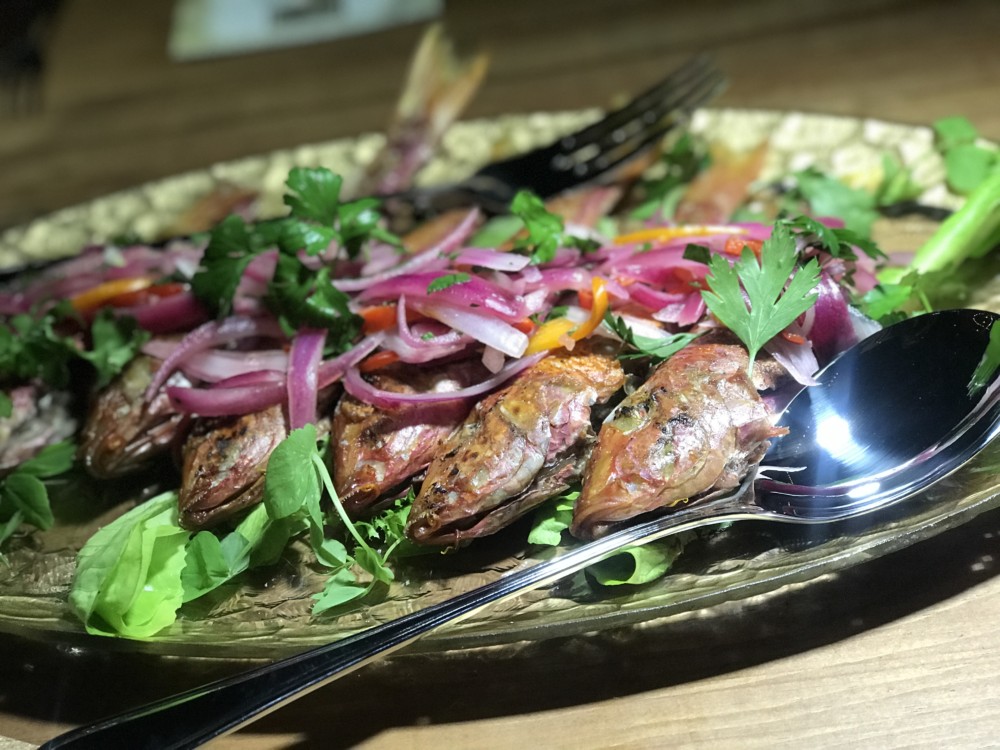 Next up, the Hilton West Palm Beach's Executive Chef Miguel Santiago, was in charge. He prepared a duo of smoked Ojo de Bife (rib eye) and Mollejas (sweet breads) with a red and green chimichurri sauce. Obviously, I wasn't jumping at the opportunity to dig into this dish, but I was all about the sides. The plate consisted of grilled shishito peppers, kohlrabi slaw and navy bean salad, all straight from Swank's current crop of produce. Not surprisingly, I pretty much inhaled the shishitos. Yes, I promise I shared…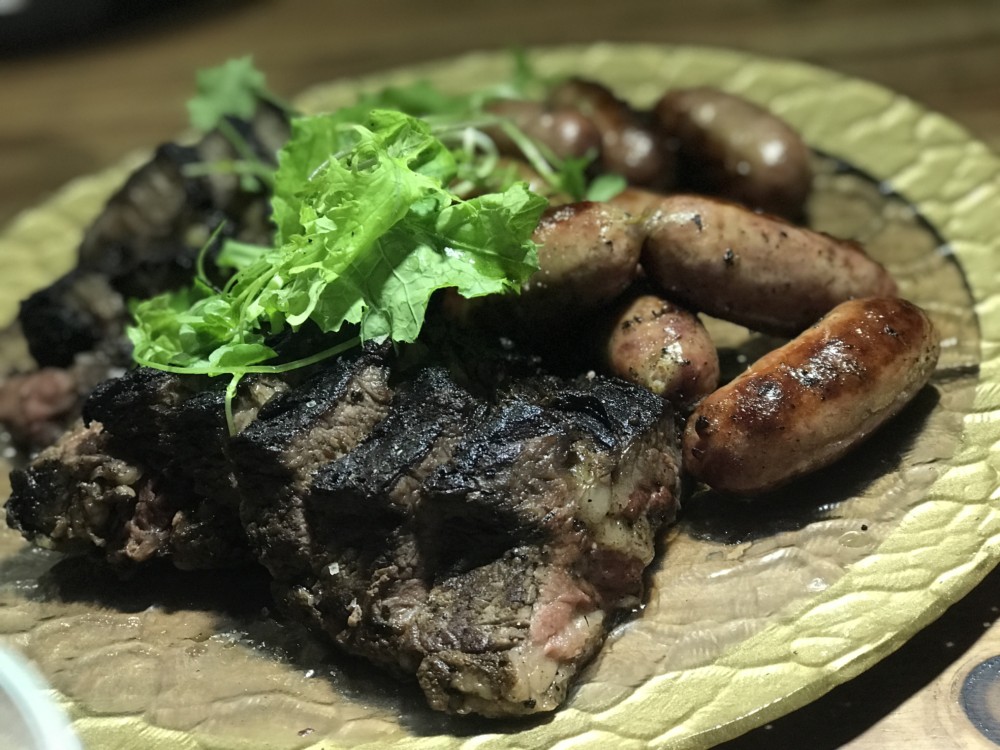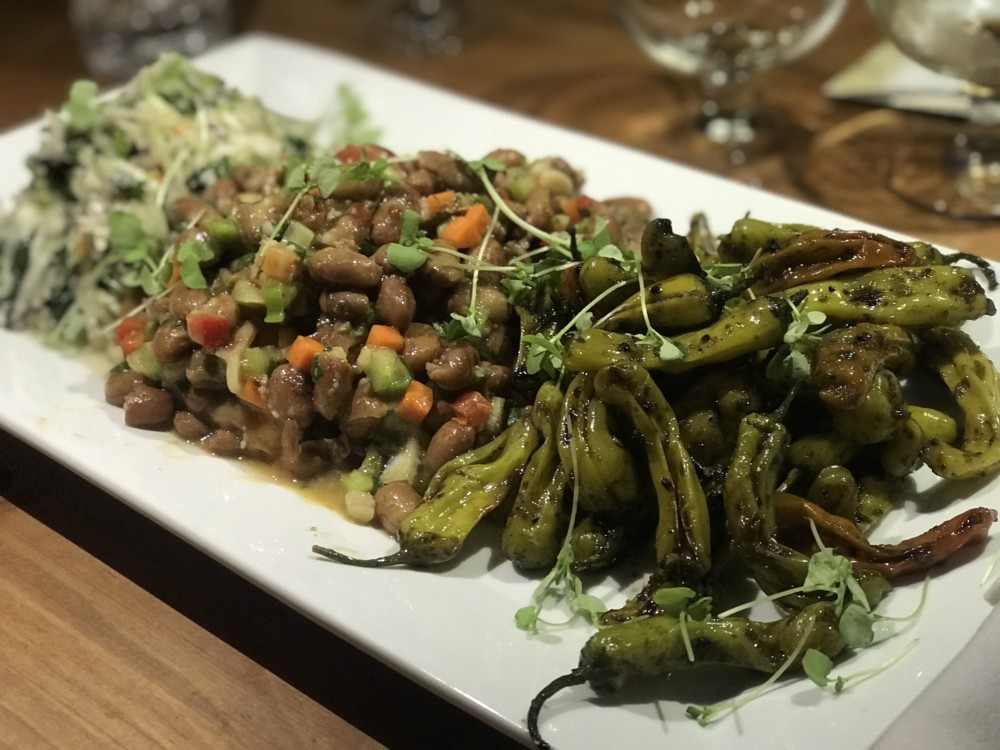 Executive Chef/Owner Andres Barrientos of Miami Smokers presented his dish next — Morcilla (blood sausage) stuffed whole hog with a Russian potato salad. I've recently caught on to the amazingness that is a good potato salad, and this one definitely fit the bill. Piled high and dressed just right, it totally made me forget that I was missing out on yet another entreé. I was perfectly fine with gorging on side dishes. That's usually how I roll at BBQ restaurants anyway.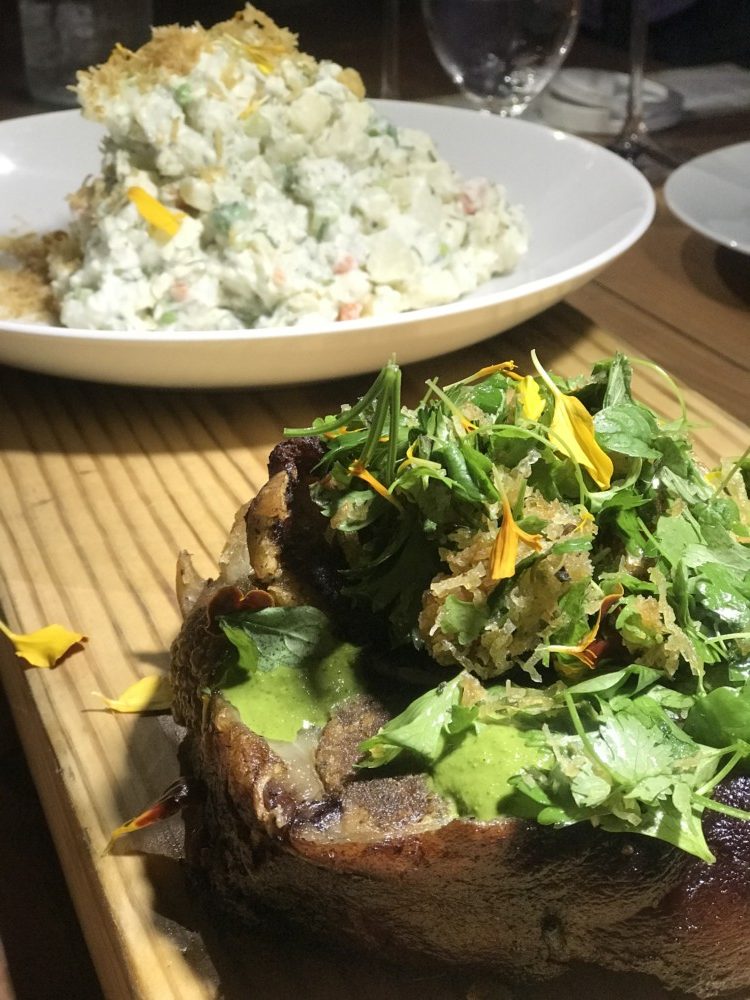 Swank Table events are well known for showcasing only the best South Florida talent at each of the dinners, featuring three savory wow-factor courses — but when it comes to dessert, the bar is raised even higher. Max Santiago, the Executive Chef of The Sugar Factory in Miami, came out with all the bells and whistles for this one. I have never experienced a dessert quite like the one he served. Chef created his version of an Argentinian fondue plate, complete with mini honey and cinnamon donuts, alfajores (traditional South American sandwich cookies), skewers with open-flame asado vanilla-scented butternut squash and homemade marshmallows, and a Dulce de Leche dipping sauce. Talk about indulgence! This platter of sweets was one for the books. As someone who doesn't typically spring for a donut, I couldn't control the urge to devour one in its entirety. Intense with flavor and the perfect texture, Chef Max knows his stuff when it comes to donuts. Forgive me, he knows his stuff when it comes to dessert in general, because not one thing on that plate was anything less than amazing. The butternut squash and marshmallow skewers sounded strange to me at first, but the two ingredients were a huge success. Forget sweet potato casserole topped with marshmallows next Thanksgiving — break out the squash! The cookies were dusted in powdered sugar and exceptionally sweet, but totally delicious. And that dipping sauce… My spoon accidentally fell into it, and then fell into my mouth. I don't know how, but it kept happening over and over again…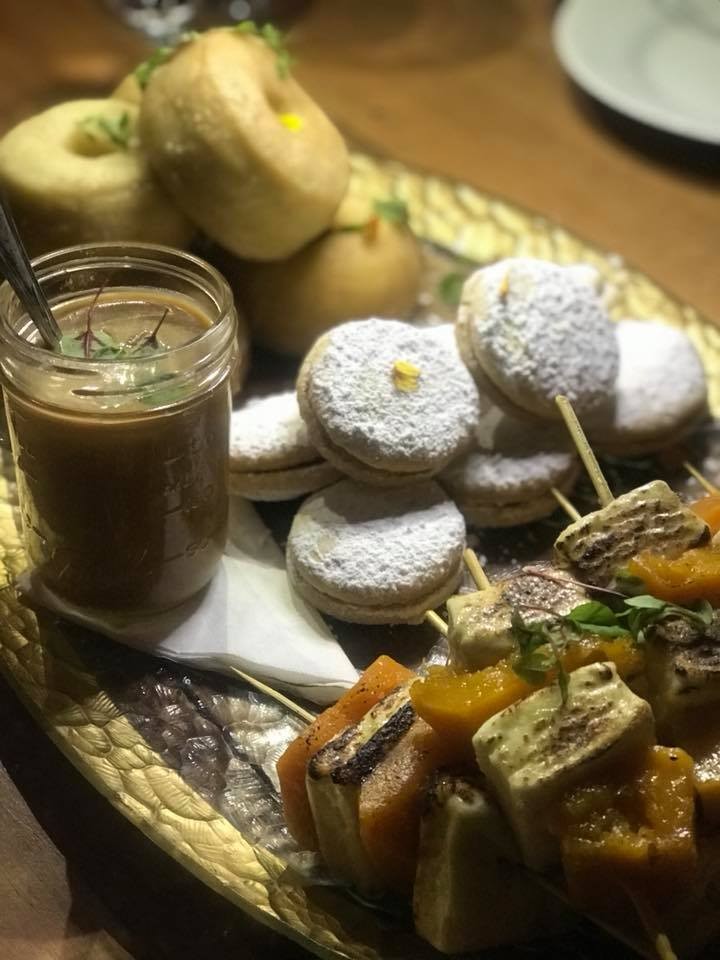 This was certainly a night to remember, for me and anyone else who attended. Don't worry, you still have seven more chances to have a Swank Table dinner on the farm. Visit the website to learn more about each of the remaining dinners and to purchase tickets. Don't miss out on this one-of-a-kind opportunity. South Florida is lucky to have a place like Swank Farms, and we should all be lucky enough to experience it.
Swank Farms is located at 14311 North Road in Loxahatchee.