Never miss a bite! Sign up here to receive new recipes and reviews straight to your inbox.
Cindy is here today to share her Sweet Potato Quinoa Casserole. She knows me too well — this recipe is exactly the kind of meal I want to eat during this time of year! I met Cindy at the Food and Wine Conference this past summer and she is just as cool in person as she is on her blog!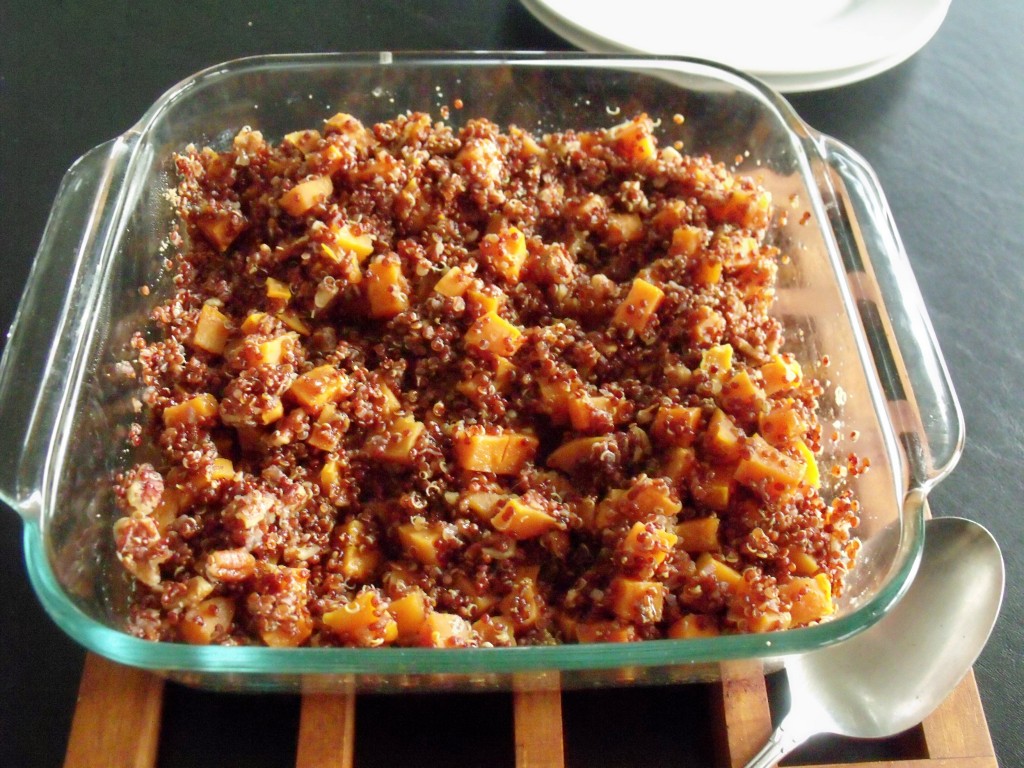 I'm so excited to be sharing my Sweet Potato Quinoa Casserole today with you at Take a Bite Out of Boca ! Shaina has such great tips and tasty recipes. We belong to some of the same foodie groups online and even met in real life this past summer at the Food and Wine Conference in Florida!
This casserole is packed with nutrient dense sweet potatoes and quinoa with a few toasted pecans thrown in to add a bit of crunch. This casserole is perfect to welcome in fall. So colorful and festive!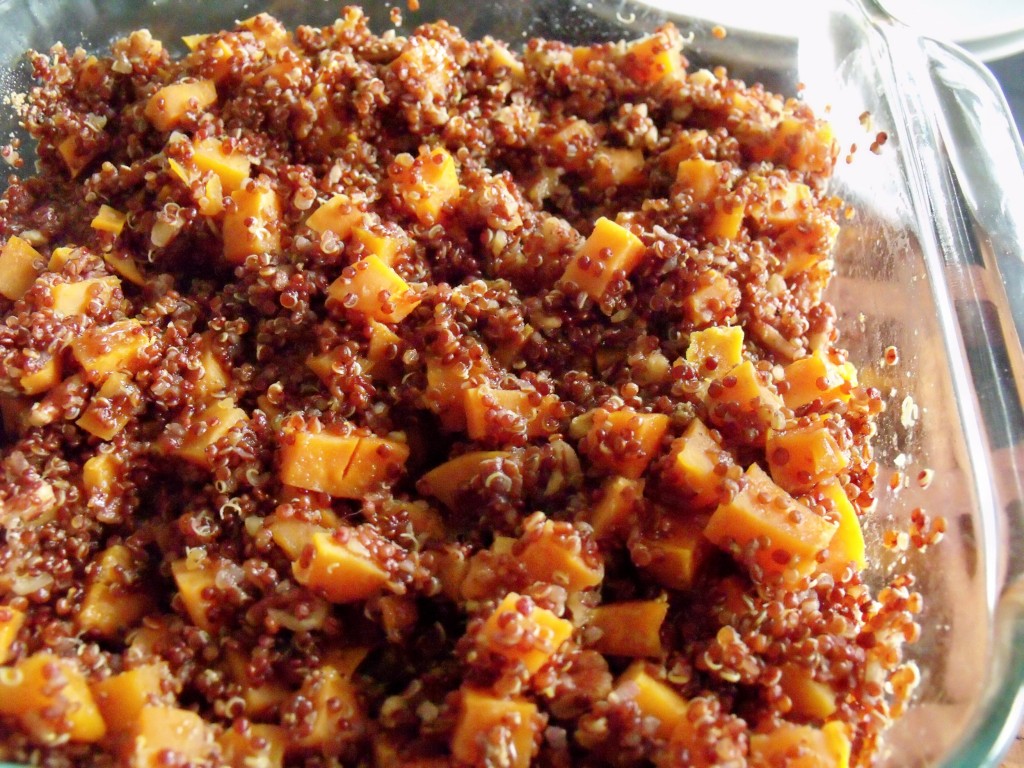 Sweet Potato Quinoa Casserole
Ingredients
2 medium sweet potatoes cut into 1/2-inch cubes
vegetable cooking spray
1 cup quinoa
1 1/2 cup vegetable broth, divided
1/2 cup chopped toasted pecans
2 Tablespoons granulated or regular brown sugar
1/2 teaspoon cinnamon
salt and pepper to taste
Instructions
Spray sweet potato pieces with cooking spray to coat and roast at 350 in a 8×8-inch casserole dish until tender.
While sweets cook, bring 1 1/4 cups vegetable broth to a boil.
Add rinsed quinoa, reduce heat and simmer until cooked, about 15 minutes.
Add remaining 1/4 cup broth, cooked quinoa, sugar, pecans, cinnamon, salt and pepper to the sweets.
Stir to combine and return to the oven and roast until thoroughly heated.