Guacamole is one of those foods that every good party needs to have. What good is a tableful of appetizers if you don't have a variety of chips and dips?! Obviously, the first thing I like to do at a party is beeline it over to the food. It's a must for any foodie. We've gotta know what kinds of things the host put together and sample everything to see if it lives up to our expectations of what good party-food should be. Guacamole is one of the first bowls of yumminess I'll run to; after I find the tortilla chips, of course.

I've made Peach Guacamole before and it was definitely a hit in my house. For my boss's Tapas Party, I wanted to amp it up a little bit and add in fresh mango for a truly tropical guacamole!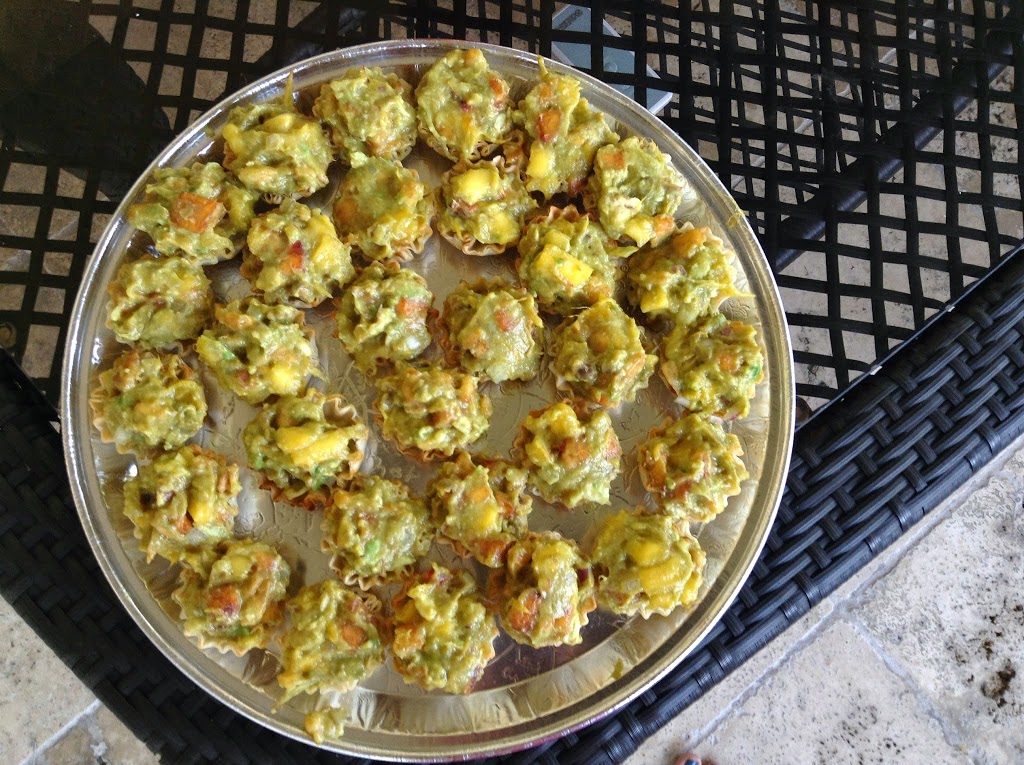 I've always loved peaches, but my love affair with mango is pretty recent. When these fresh fruits are paired with rich avocado, it makes an intensely flavorful dip everyone will love. However, I didn't stop there… As a dip for your favorite tortilla chips, this is perfect. But already scooped out and portioned into little bite-size phyllo-dough shells? EVEN BETTER! Just pick one up, pop it into your mouth, and let the flavors run wild. The crunchy phyllo-dough shell, creamy avocado, and juicy chunks of peaches and mango… I'm in love.

Next time you're asked to bring a dish to a party, you won't need to scramble for a recipe — just make these Mango-Peach Guacamole Cups. It is the perfect finger-food for any appetizer display. Tapas are definitely the easiest way to go at parties.

Or stay home, make a margarita, hoard these Mango-Peach Guacamole Cups all for yourself.

I won't tell anyone.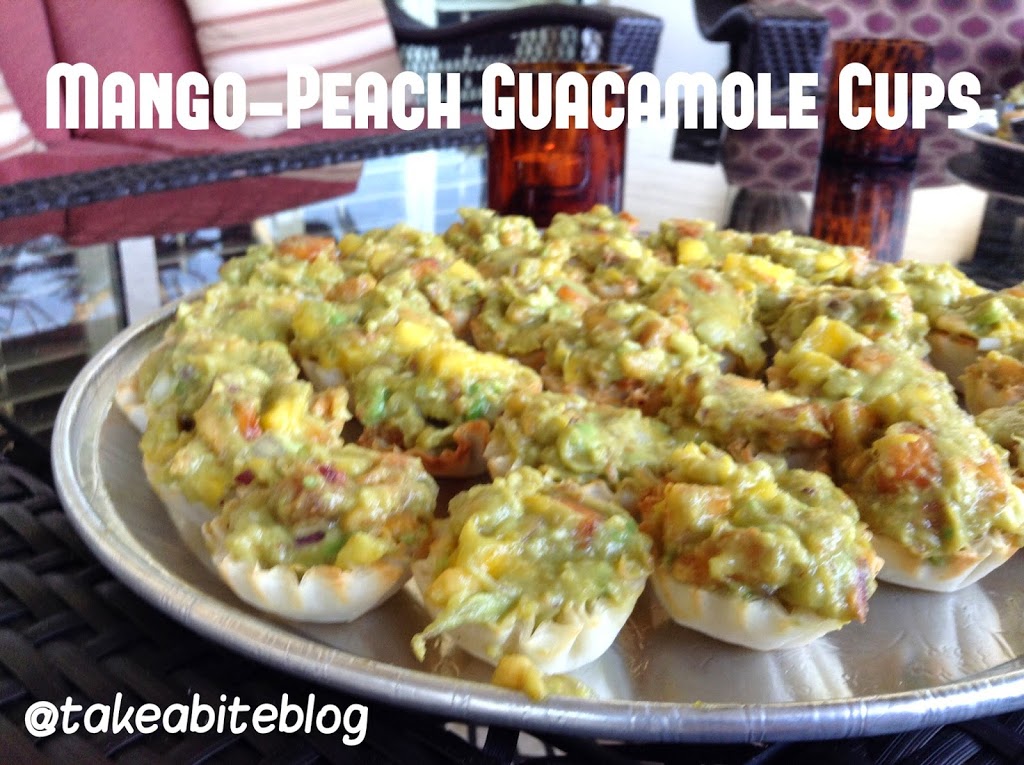 Mango-Peach Guacamole Cups
Makes 32 mini cups

2 packages Athens Phyllo-Dough Mini Shells (16 each)
3 ripe avocados, mashed
2 Roma tomatoes, small diced
2 large ripe peaches, medium diced
2 large mangos, medium diced
1/4 red onion, very small diced
6-8 garlic cloves, minced
juice of 2 limes
Combine all ingredients in a bowl and mix well. Scoop 1-2 tablespoons of guacamole into phyllo dough shells. Keep refrigerated until ready to serve. Serve any extra guacamole in a bowl with tortilla chips (duh!)