Never miss a bite! Sign up here to receive new recipes and reviews straight to your inbox.
Disclosure: I was invited to dine as a guest of Taru at Sundy House in exchange for this post. As always, all opinions are 100% my own.
Sundy House Unveils New Restaurant Concept, Taru
Downtown Delray Beach's historic Sundy House has unveiled its brand new restaurant concept, Taru, featuring new Florida cuisine by award-winning and well known Palm Beach County chef, James Strine.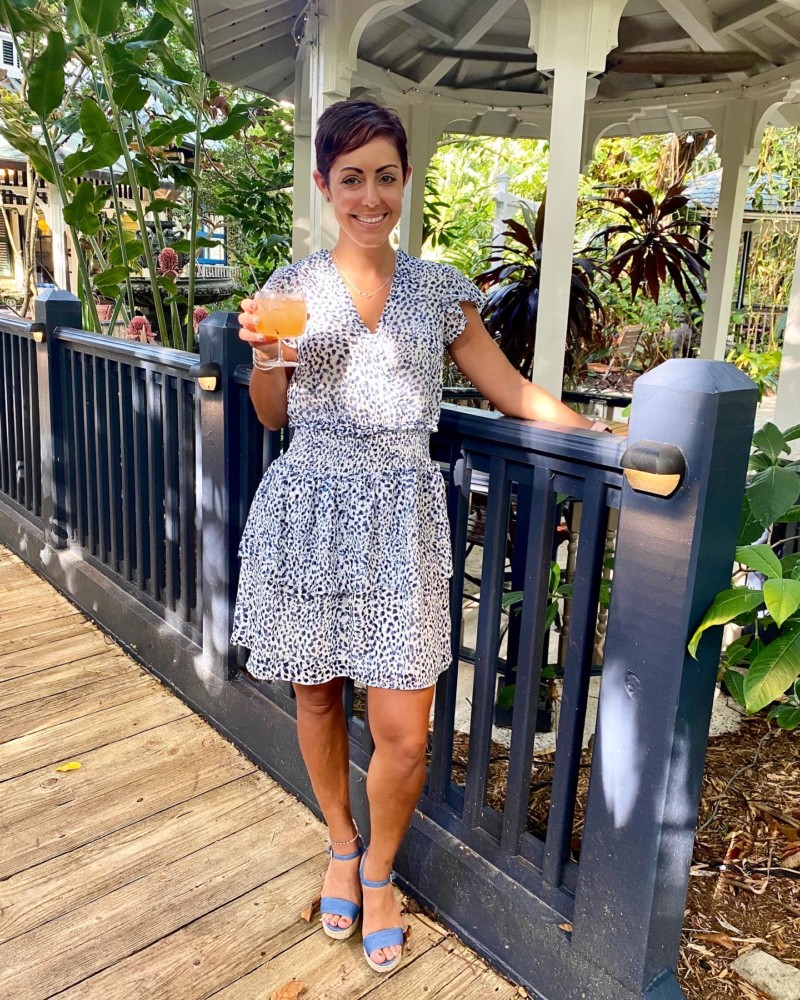 It's been a while since I've sat down for a formal "media dinner" (aka, a complimentary dinner in which the restaurant wines and dines us until our heart's content in order to introduce a new chef, menu, or entire concept in general to the media). COVID-19 has certainly changed the way we dine out, and has definitely put a halt on the amount of events and group dinners going on. Nevertheless, amidst all the chaos in the world, Taru at Sundy House opened its doors on June 29, 2020, and was met with wide open arms — and wide open mouths ready to eat.
Executive Chef Strine brings a vast amount of culinary experience to the kitchen at Taru, named after the mythical god of weather. He's worked in some of the best restaurants in Palm Beach County, including Cafe Boulud, The Breakers, Būccan, and Grato. Oh, and he was also named "Best Chef Palm Beach County" by the Palm Beach Post. So, let's just say he knows what he's doing.
The menu at Taru, for both food and drinks, is focused on local and fresh. Cocktails are hand-crafted with fresh-squeezed juices and herbs from the Sundy House garden, and dishes are created using locally grown produce, local fish and seafood, and Florida-raised cattle.
Time To Eat
So, let's get to it, shall we? The first dish we tried was the tuna tartare with watermelon, cucumber, ginger, and a sesame-soy vinaigrette that was made with Tamari so it was gluten-free. The dish was also served with gluten-free toast. Don't forget to let your server know if you have any food allergies. Chef James is wonderfully accommodating! The tuna was delicious, but what I loved most was the refreshing, sweet chunks of watermelon mixed in. The tuna and watermelon lay on a bed of creamy avocado. I could have devoured an entire bowl of this stuff by myself, but it was too good not to share with Roger.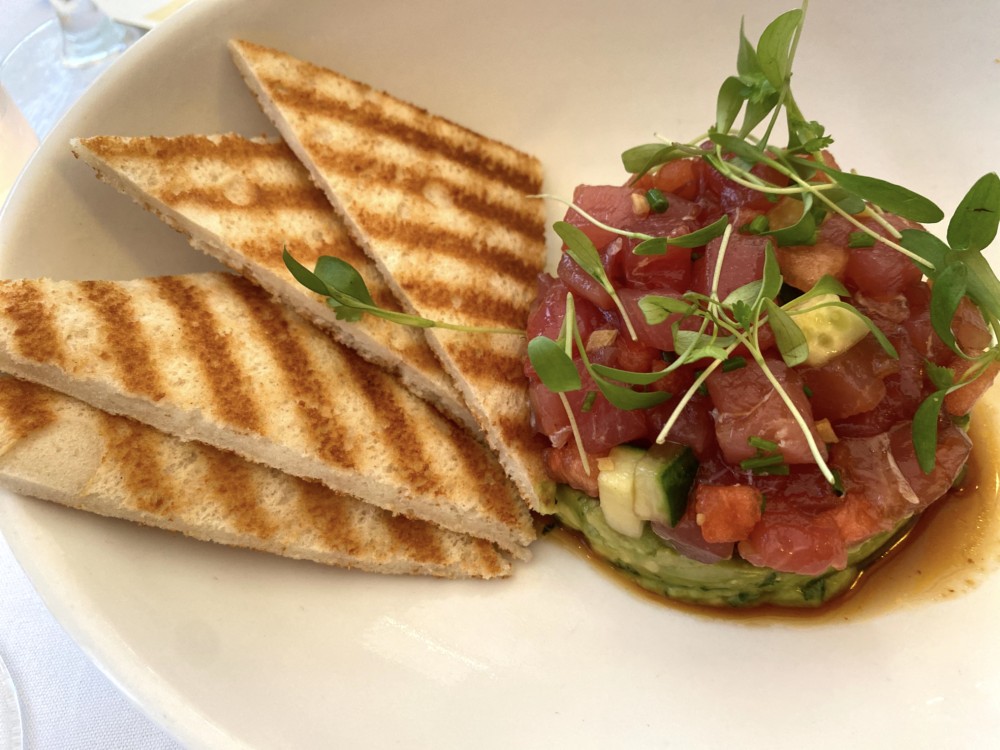 I'm glad I shared, because it was dish #2 that I basically inhaled solo — and not because he didn't like it, but because I liked it way too much to move from my side of the table. The Dynamite Rice is a creamy, dreamy rice dish with furikake (a Japanese seasoning) pork belly, lump crab, and peas, topped with slivers of cucumber. Like I said, I inhaled this. The sauce is exactly as the name suggests: dynamite. This appetizer is a MUST when you visit Taru. I also recommend you and your dining partner(s) each ordering your own — you won't want to share.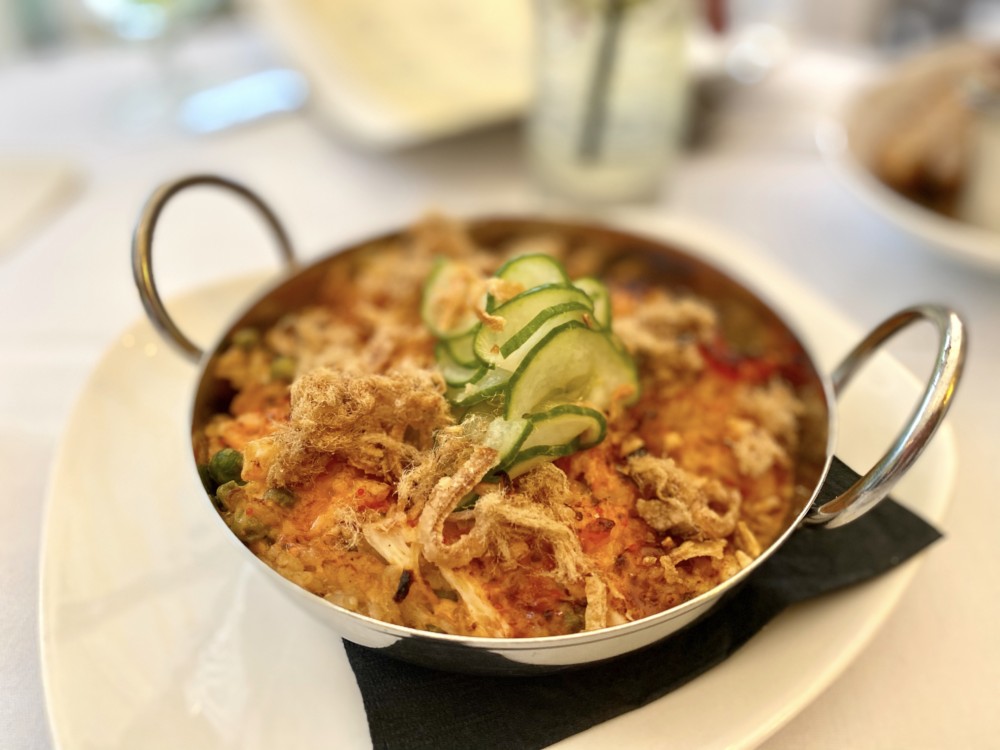 The food was generously flowing from the kitchen, and it was now time for our entrées. The rice noodles and clams is a gluten- and dairy-free, modernized version of traditional Italian linguine and clams. The sauce is made with white wine, garlic, bone marrow, and Thai basil. The bone marrow gives it richness, while the basil brightens it up. Once you've finished the noodles and clams, it'll take some serious will power not to pick up the bowl and slurp down the remaining sauce. Another must-have, for sure!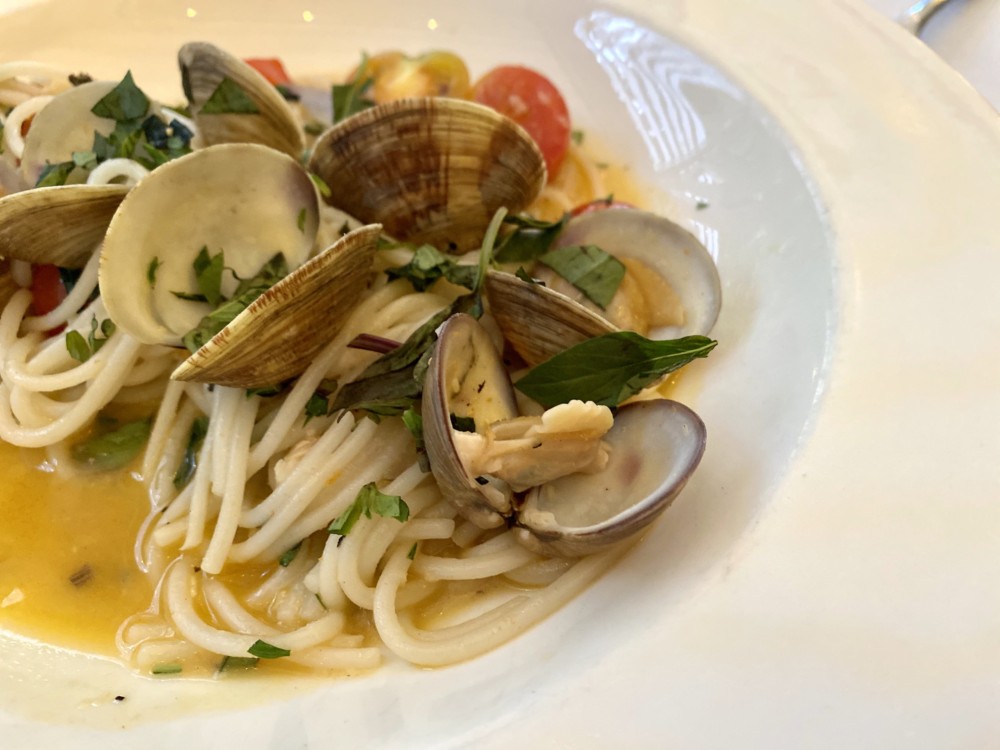 The Florida bouillabaisse is a seafood lover's dream, with local fish, clams, shrimp, and crab in a shellfish broth over creamy grits. Since I can't have corn, Chef served me a separate dish with his signature steak fries, which he calls ho-hums (an inside joke stemming from a reporter's review some years ago). Speaking of these ho-hums, they're offered by themselves on the menu two ways: as a side with parmesan and garlic (FYI I was served a portion without the cheese), and as an appetizer, poutine-style, with burrata and foie gravy. The fries are massive, cooked to perfection — that means crisp on the outside yet still fluffy on the inside — and just plain delicious. They also come with the steak frites dish as well.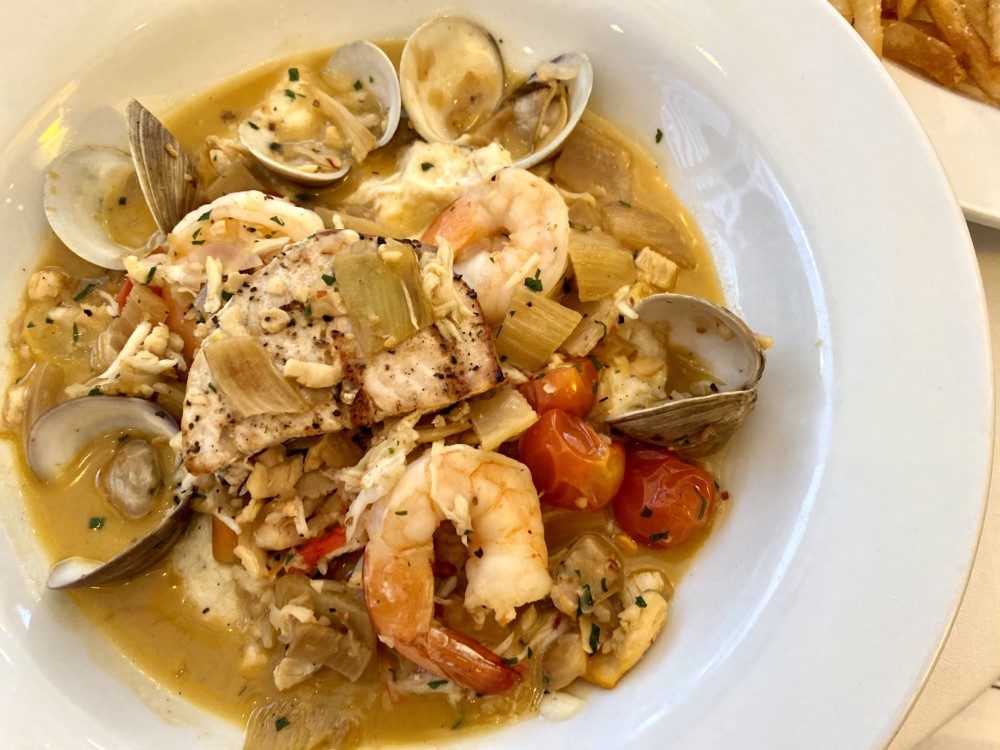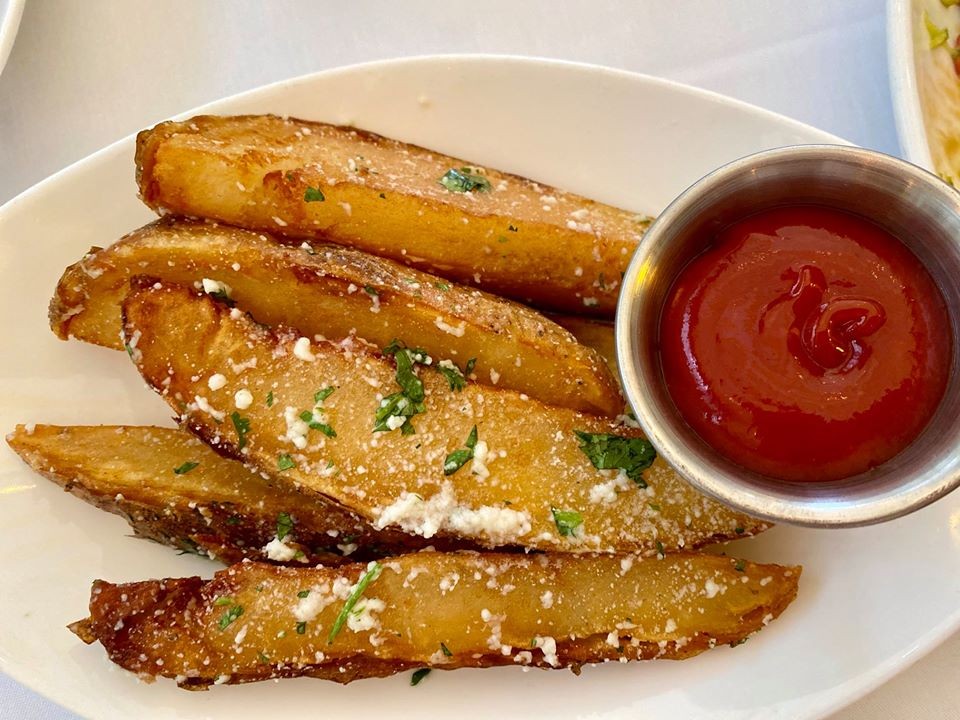 Last, but not least, Roger got to try the original Taru burger. The dry-aged blend burger is topped with roasted onions and a parmesan crisp, sandwiched inside a brioche bun. I snuck a taste of the burger on its own, minus the cheese or bun, and wow, that flavor was intense. We were both pretty full at this point, so half of that burger was taken home and thoroughly enjoyed by Rog the next morning (with a side of ho-hums, of course). Saturday morning breakfast of champions!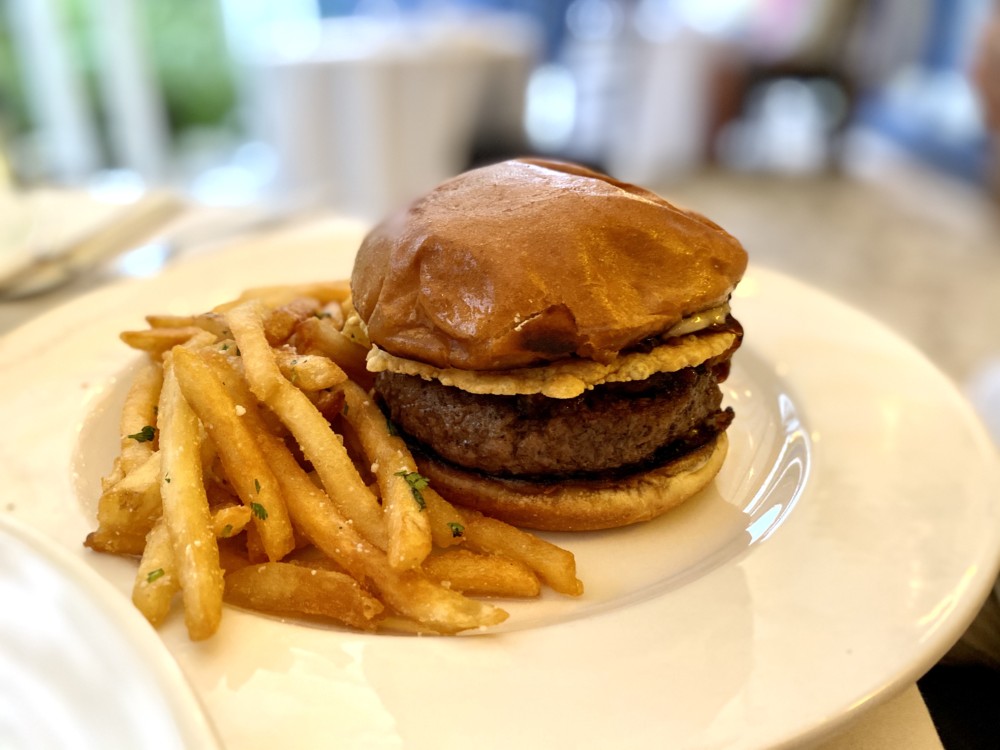 A Five-Star Experience
Dinner was exceptional, and the overall experience was magical. Service was on point, and we felt super safe and comfortable dining outside on the patio. If you aren't familiar with Sundy House. It's one of the most beautiful, picturesque places in town. The Victorian-style home was built in 1902. Not only is it the oldest house in Delray Beach, home to Delray's first Mayor, John Sundy, but it was also Delray's first church, bank, and schoolhouse. It's well known as a private event and wedding venue, with multiple indoor dining areas as well as lush gardens filled with over 5,000 plants, hidden benches, bridges and gazebos, twinkling strings of lights and waterfalls, a koi fish pond, and a secluded pool area.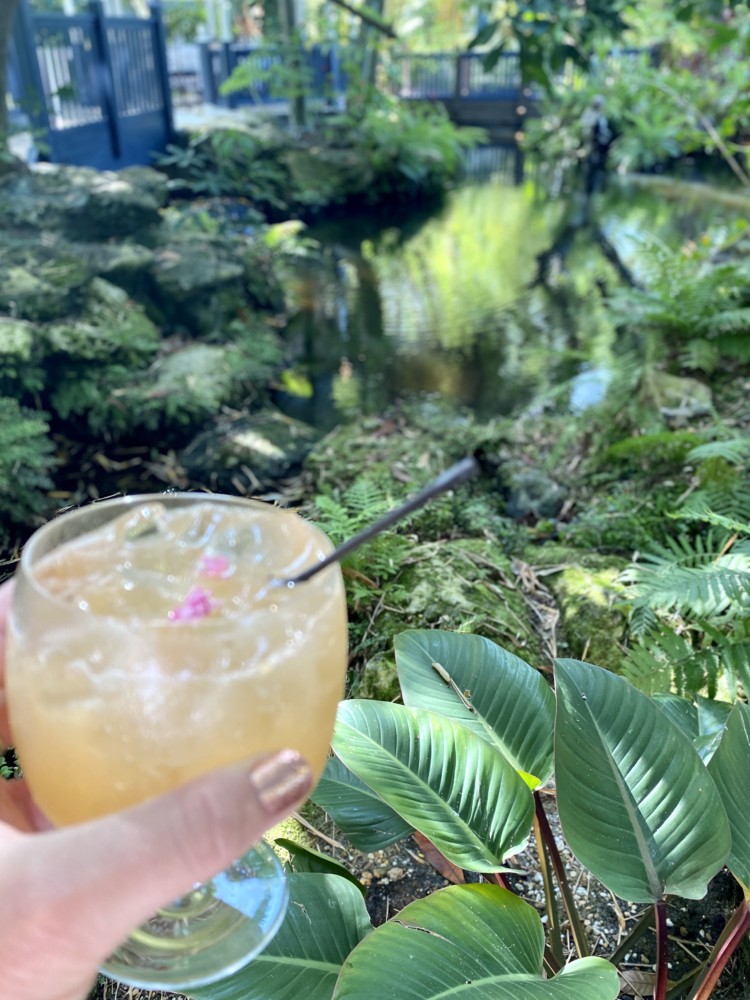 There is ample space on the property to ensure that all guests are properly socially distanced while dining and enjoying the atmosphere. In fact, depending on the time of day, it's possible to sit outside and not even see any other restaurant guests.
Restaurant Details
Taru at Sundy House is located at 106 South Swinton Avenue in Delray Beach, FL.
The restaurant is open for dinner Monday through Friday from 4-10pm, and Saturday from 5-10pm.
A la carte brunch is available on Saturday from 11am-2pm, and the ever-popular Savor Sunday Endless Brunch is offered from 10am-5pm. Note that the brunch is not currently served buffet-style as it used to be. Instead, diners order endless plates off the menu, served from the kitchen directly to their tables.
Happy hour is Monday through Friday from 4-6pm, featuring half-off signature cocktails, beer, and wine, and a special bar bites menu.