Never miss a bite! Sign up here to receive new recipes and reviews straight to your inbox.
Disclosure: I was invited to take the tour as a guest of Craft Food Tours. No monetary compensation has been received for this post. As always, all opinions are 100% my own.
Craft Food Tours started in 2016, when two guys with an extreme passion for food and travel brought their culinary experiences from all over the world back home with them to Delray Beach. After attending multiple food tours in various cities and countries, Matt Guidice and Anthony Guzman decided this was what they wanted to do in their own backyard. While there are a lot of culinary tour options available all over South Florida, what makes Craft Food Tours different is their dedication to supporting locally owned and small businesses, especially those with the "crafted" lifestyle of locally sourced ingredients and unique flavors and menu choices. You also can tell just how much these guys enjoy what they're doing. Smiles never leave their faces, and they have really devoted their time to develop real, meaningful relationships with the restaurants they work with. This was evident in just how wonderfully we were treated upon arrival, and how much fun we had at each spot.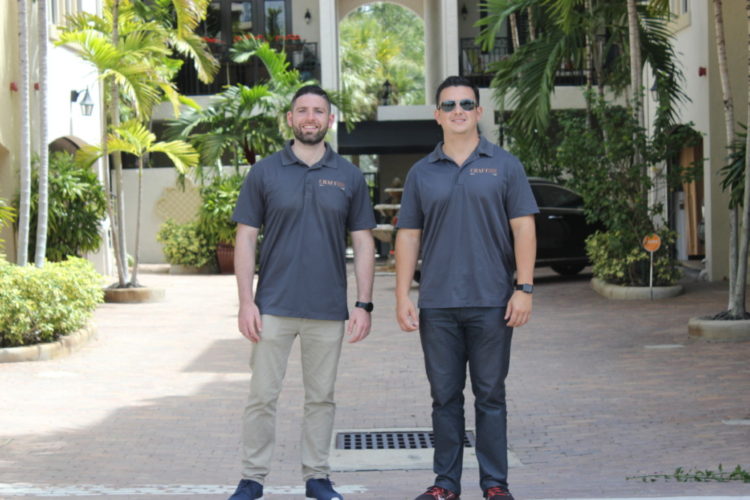 A food tour is a really cool way to explore a city while you're on vacation, or even if you're a local who just moved to town or want to find new places to eat and drink. Craft Food Tours run every Saturday and Sunday from 11am until around 2pm. The cost is $65 per person (children 12 and under are $50), and I promise you will get your money's worth. One piece of advice — come hungry! (Note: some tasting options may vary tour to tour.)
The tour starts at one of my favorite restaurants in the Pineapple Grove area, El Camino. After a little history lesson on the design and structure of the place, we sat down to try their new Passion Fruit Margarita paired with chips, salsa, and a veggie quesadilla with swiss chard, herbed mushrooms, queso blanco and ranchero sauce. Hands down, this is the best quesadilla I have ever had. I loved the crunch of the thin, crispy corn tortilla and it was stuffed with so much veggie deliciousness that I had to practically tie my hands down to keep from eating a second piece. After all, there were five more stops on the tour. I'm already dreaming about my next trip back to chow down on an entire order of these babies.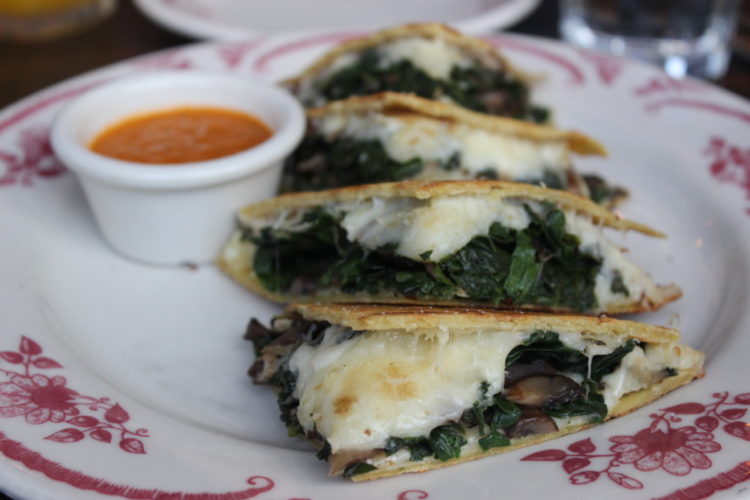 Now let's discuss the margarita. Passion fruit is a complex flavor — it's sweet, but not cloyingly so. It's also tangy and has a super smooth mouthfeel. The drink is made with firewater bitters to lend a bit of spiciness to offset the sweet and sour. This cocktail knocks it out of the park, hits all the bases, and wins the entire game. It's pretty easy on the eyes too. Right now, you can get the Passion Fruit Margarita for only $5 during El Camino's happy hour every day from 4-7pm. (And for the night owls, late night happy hour is every day from 12-2am.)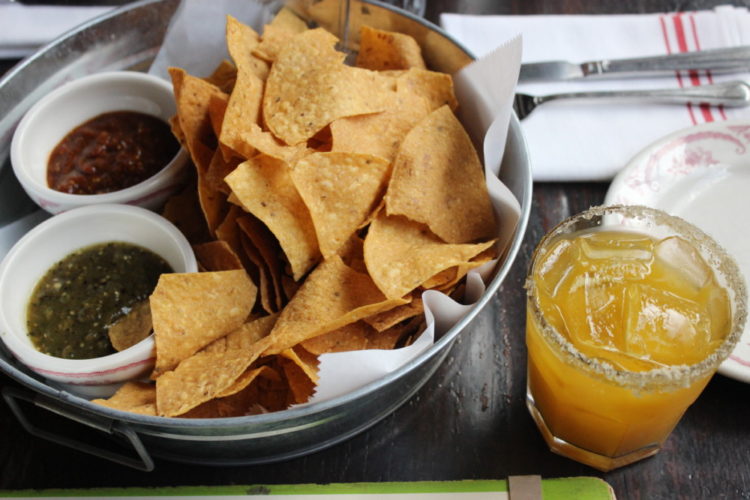 Next stop on the tour was Eat Market, Delray Beach's answer to fresh, locally sourced deli eats. They have everything from gourmet snacks to prepared salads and sandwiches, juices, desserts and even a large selection of wine. They also cater and are well known for their beautiful displays of food. We tasted a few different items — a beet and goat cheese appetizer and a vegetarian version of their Californication sandwich which is made with pan roasted turkey, Nueske's bacon, micro greens, tomato, red onion, avocado and spicy mayo — so we had all of that, minus the turkey and bacon, with a little bit of melted cheese added.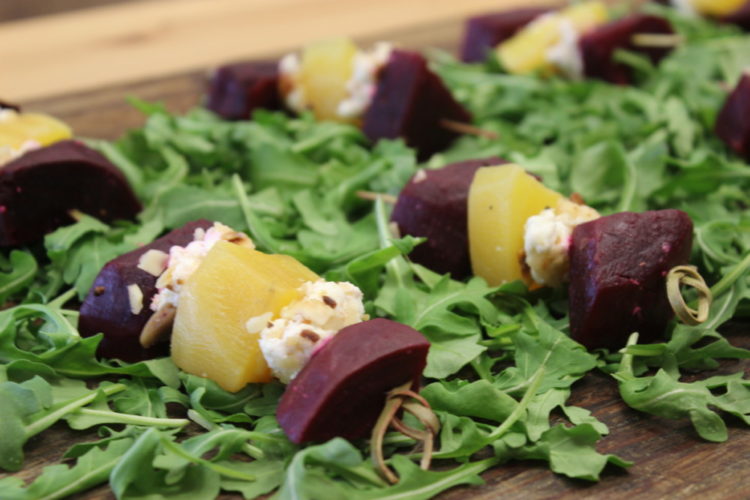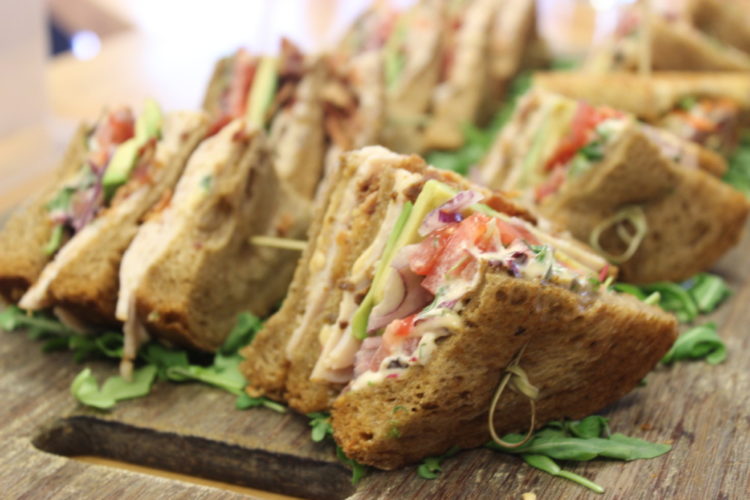 Both were good, but the best bite? Deep fried brownies. This dessert is not normally offered on the tour, but the chef was feeling generous that day and surprised us with quite the treat. I'm picky about my sweets lately, since I have to limit them, but a couple bites of that rich, chocolately, fudgy brownie coated in a thin layer of crispy batter was well worth it.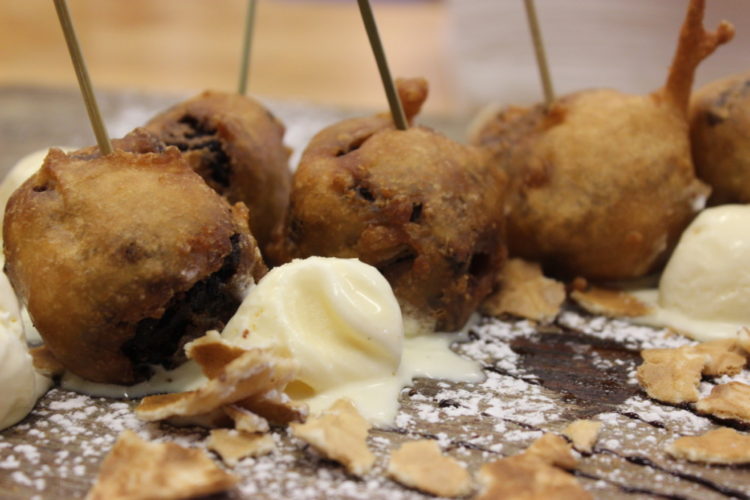 At this point, our full bellies told us it was time for a bit of a break to digest. We strolled down Atlantic Avenue, stopped at The Colony Hotel for a little educational pitstop, and then made our way over to The Original Popcorn House. This family-owned-and-operated store houses over 20 rotating flavors of popcorn, inspired by the famous Garrett Popcorn in Chicago. We watched the popcorn pop (they use coconut oil in the process) and tasted a few of their sweet and savory options — honey Sriracha was my favorite.
After a few bites of popcorn, it was time for another drink. Off to Beer Trade Co., we went! This is the local-est of local spots in downtown Delray. It's a bit hidden off the Avenue, has an incredible variety of beer and ciders, a super chill-and-laid-back atmosphere and a kitchen pumping out small plates that definitely beat your average bar food. We tried their signature risotto balls — crispy bites of parmesan and rice stuffed with fresh mozzarella and served with roasted pepper aioli.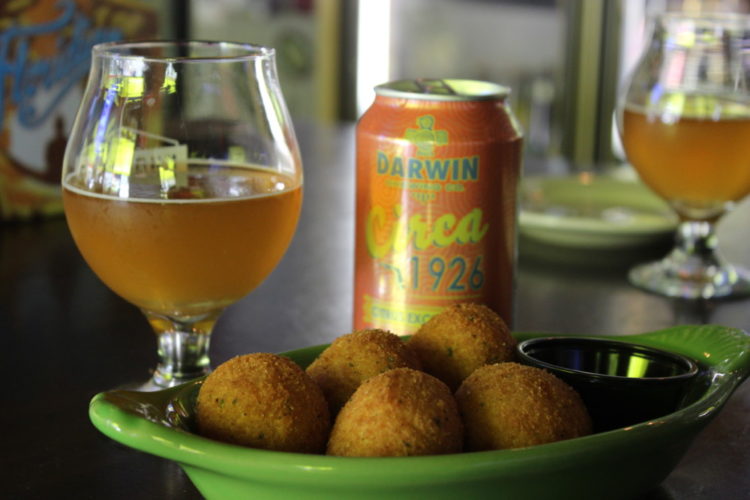 I mentioned to Anthony, the resident beer snob of the Craft Food Tour duo, that I liked sour beers, so he picked out a couple for me to try. After some taste-testing, the verdict was in — we all agreed that Smuttynose Brewing Company's Blackberry Sour was a winner! It's fruit-forward and light — great for beach or poolside drinking. For a girl who doesn't really like too many beers, I was surprised at just how much I enjoyed it. The thing about sours is that they have a lot of the same characteristics as champagne or prosecco, so I guess that explains it!
Did you think we were done? Not yet — two more restaurants to go! Nancy and I were most excited about the next stop, as neither of us had been there before. The New Vegan is another family-owned establishment that is off the beaten path. Their vegan owners live by the motto, You don't have to be Vegan to eat Vegan. Their food totally proves this to be true. To ensure we got a good taste of everything, owner/operator Patricia, served us their Sampler Wraps, a platter with their palm toona ("tuna salad" made with hearts of palm, sweet peppers, fennel, almonds and celery), curry plantain (sweet ripe plantains, sun dried tomatoes and seaweed) hummus, rice and salad topped with pistachio cream dressing. She also brought out their broccoli cous cous, chopped broccoli with mixed nuts, raisins, tomatoes, cilantro and lemon juice. While I thoroughly enjoyed everything, the broccoli cous cous was my favorite. After some of the heavier items we had tried earlier, it felt good to be putting something light, fresh and healthy into my body. I'm anxious to go back to The New Vegan to try more of their food.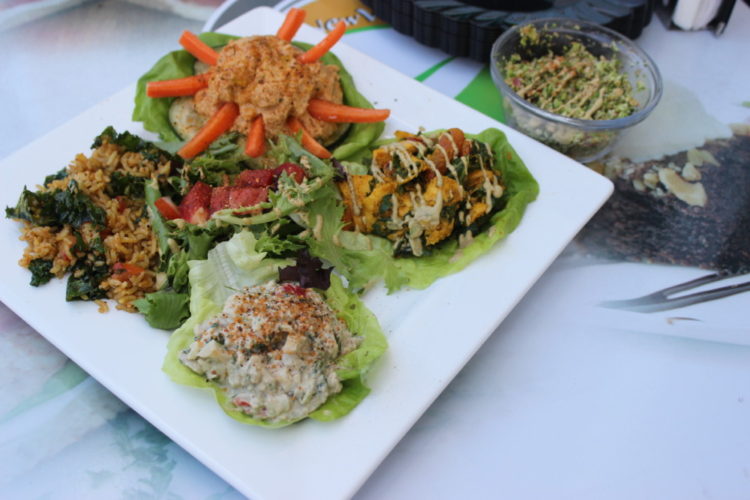 The next and final stop was Banyan, a new restaurant in Pineapple Grove that's been about for a few months. Nancy and I hadn't been here yet either and were eager to check it out. The decor is beautiful, with a black and white hand-stenciled pattern on the wall and a bar back that lights up and changes color. Banyan serves cocktail slushies, rotating daily, and today's was the Peach Bourbon Iced Tea. I'm not a bourbon girl, but the sweetness from the peach helped to mask its strong flavor and made for a really well-balanced and refreshing drink. Banyan's chef hails from Maryland, so it's only fitting that he serve us their crab cake. It was really nice to see a crab cake with all crab meat and zero filler — as they always should be — but unfortunately, I found it to be quite lacking in seasoning. But hey, the place is new and still working out the kinks. I'll be back for another try, and they better have those Peach Bourbon Ice Tea slushies again!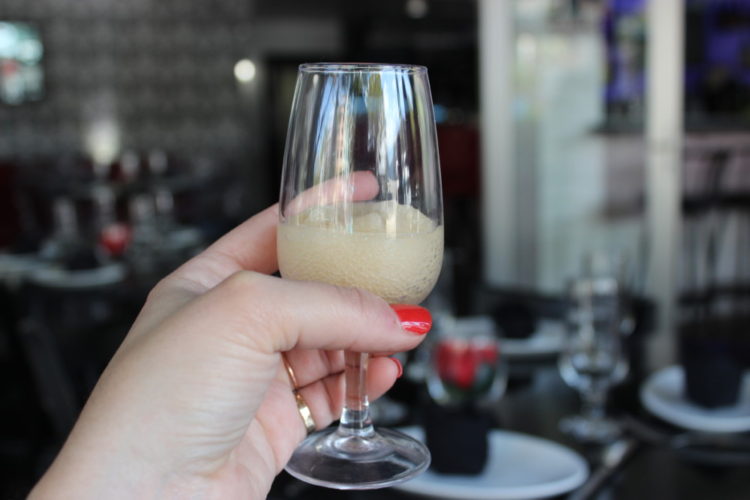 All in all, Nancy and I really enjoyed our Saturday afternoon with Craft Food Tours. I'd highly recommend it for visitors and locals. On Sundays, the tour swaps out The New Vegan for local hotspot, Dada, where you'll get a taste of their signature bacon-wrapped dates and receive discounts on their just-as-famous mojitos. BIG shout out to Matt and Anthony for giving us a private tour of the town. If you decide to give it a go, make sure to let them know where you heard about it!
For more information about Craft Food Tours, click here and follow them on Facebook and Instagram.