Never miss a bite! Sign up here to receive new recipes and reviews straight to your inbox.
Disclosure: I was invited to dine as a guest of Taverna Opa Delray and received a complimentary meal in exchange for this post. As always, all opinions are 100% my own.
Just before celebrating its fifth anniversary in February of 2019, Taverna Opa Delray welcomed back its original family owners, John and Sophia Theodore, with John at the helm of the kitchen as the executive chef. Taverna Opa has been serving up authentic Greek cuisine since the inception of its first location in Hollywood in 1997.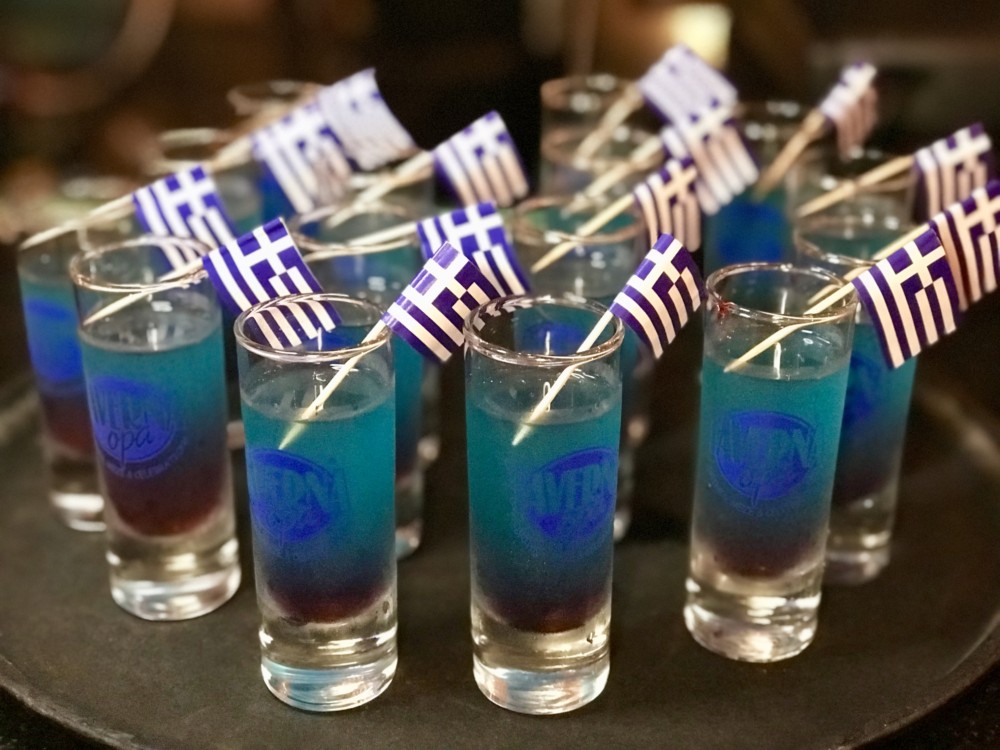 It's pretty much the only place you'll find a Greek atmosphere in Downtown Delray, and every once in a while, you might even catch a belly dancer or two dancing around the restaurant with fire and swords. Although Taverna's menu breathes tradition, there is definitely a modern twist on some of the dishes, and the restaurant is appealing to younger crowds with its daily happy hour and Sunday rosé brunch.
I was actually at the ribbon cutting for Taverna Opa back in February of 2014, so it was very fitting for me to visit the restaurant right around its five-year mark. Sophia and John are incredibly accommodating, friendly and definitely hard-working. While John is in charge of making magic in the kitchen, Sophia can be seen behind the bar, serving and bussing tables, and ensuring that all of her guests are having a perfect dining experience.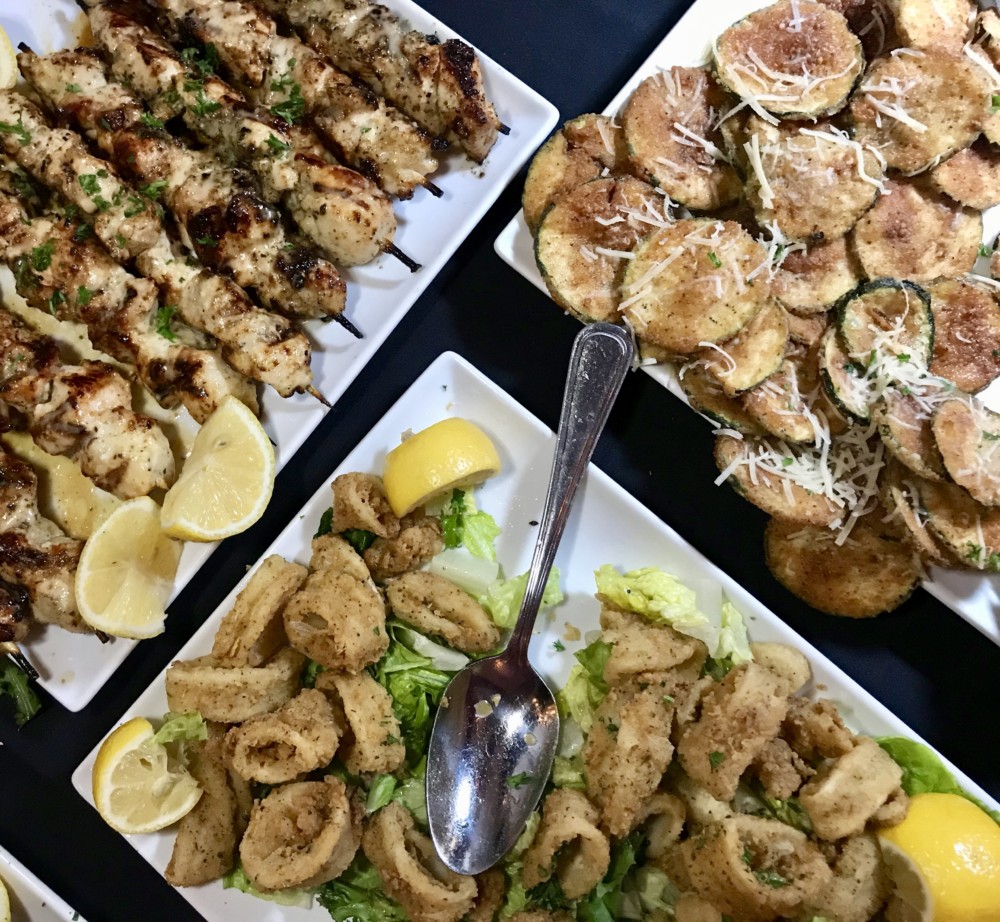 Happy hour at Taverna is definitely not to be missed. It's available every day from 3-7pm, and features special $6 appetizer and cocktail menus, as well as discounted beers, wines and spirits. During a recent VIP media event, we were given a taste of some of the most popular happy hour dishes. My favorites were definitely the dolmades (herb and rice-stuffed grape leaves) and the chicken souvlaki. The dolmades are 100% gluten-free and vegan, so they are the perfect snack for those with dietary restrictions. I could have eaten an entire plate of these!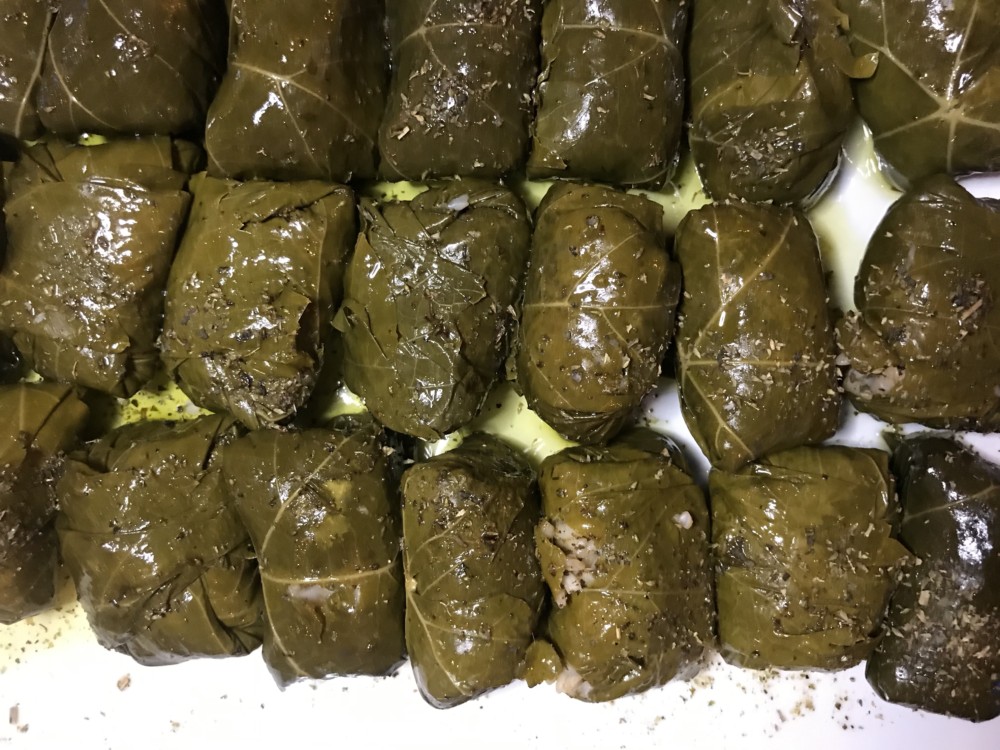 But it was the chicken that really, truly got me. Super tender, flavorful pieces of chargrilled chicken… I easily took down two skewers, and probably could have eaten more if it weren't for those dolmades that had me equally as hooked. (Side note: this photo shows what was served to our group, family-style. An actual order of souvlaki is one skewer, served with roasted red peppers).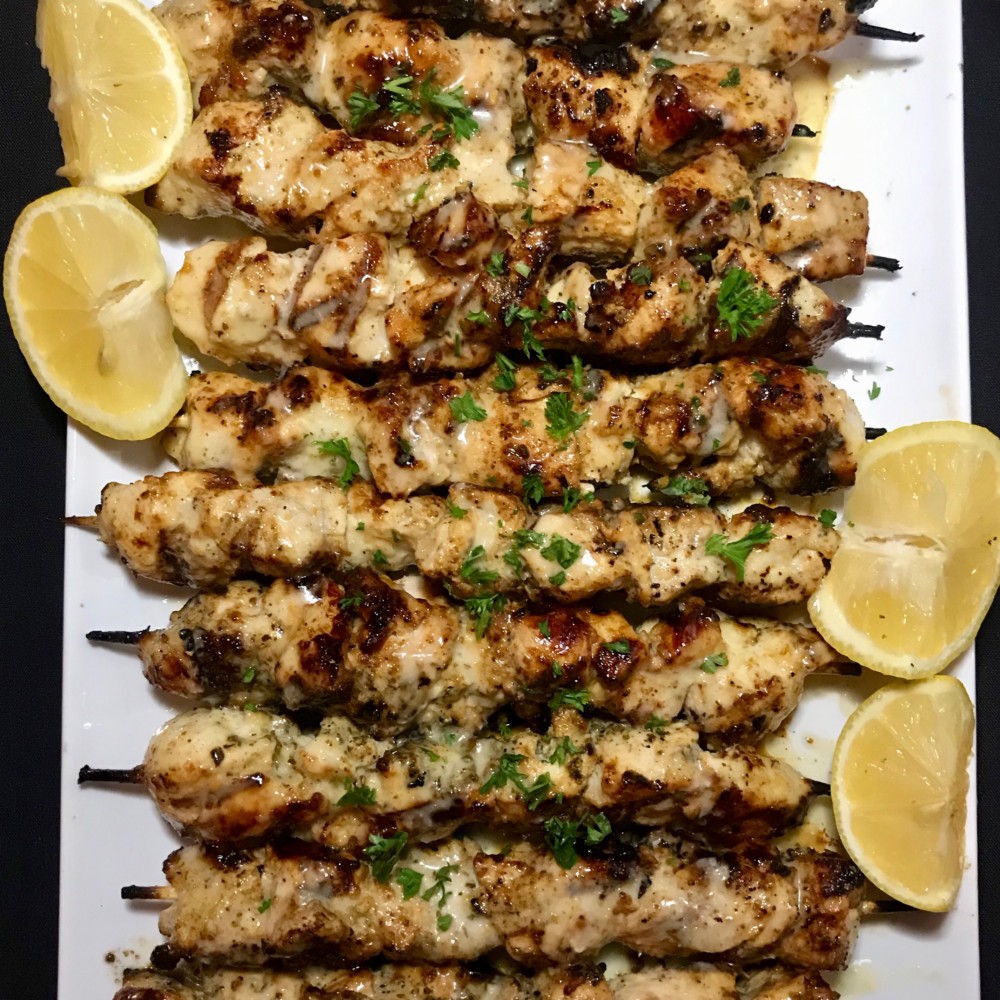 You can't visit Taverna without tasting trio spreads, so it's a good thing that you can order a trio of them during happy hour. The trio comes with tzatziki (Greek yogurt), melitzanosolata (eggplant) and kafteri (roasted red pepper and feta). Hummus is also served complimentary when you dine in (first order only). Unfortunately, Taverna does not offer gluten-free pita, but you can request cucumbers and/or peppers for dipping!
I loved visiting so much for happy hour that I decided a sit-down dinner was a must. Roger and I both did not hesitate for even a second before ordering the grilled octopus. It's char-grilled and served on a bed of greens with extra-virgin olive oil and red wine vinegar. Chef John may have spilled his secrets about how he makes the octopus so tender and delicious — it's all in the layering of different vinegars, and the wine cork. Yes, it's said that adding a wine cork to the pot when cooking octopus will help tenderize the meat. John assured us that this is true. Now, along with his tips, I'm itching to try making my own octopus at home!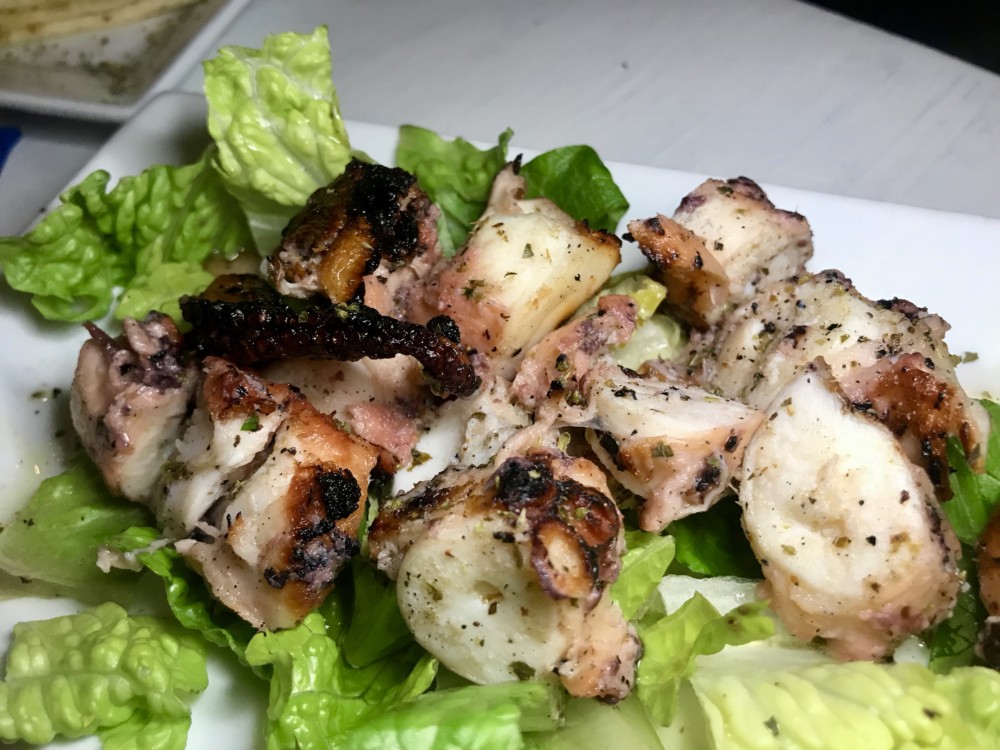 That octopus really was the star of our dinner. Neither of us could stop raving about it. But then it came time to order the entrees…
Have you ever had lamb shank? I sure hadn't, until now. The lamb is both braised and roasted in the oven, and it practically fell off the bone and melted in my mouth. Everything about this dish screamed Greek. It's surely not something I would have ordered on my own, but Roger insisted we try it — and I definitely don't regret it.
We also ordered another Mediterranean speciality, the branzino, which Chef John let us know he had flown in right from Greece. To accompany our fish, we were served a heaping plate of grilled veggies. Chef really knows the way to my heart!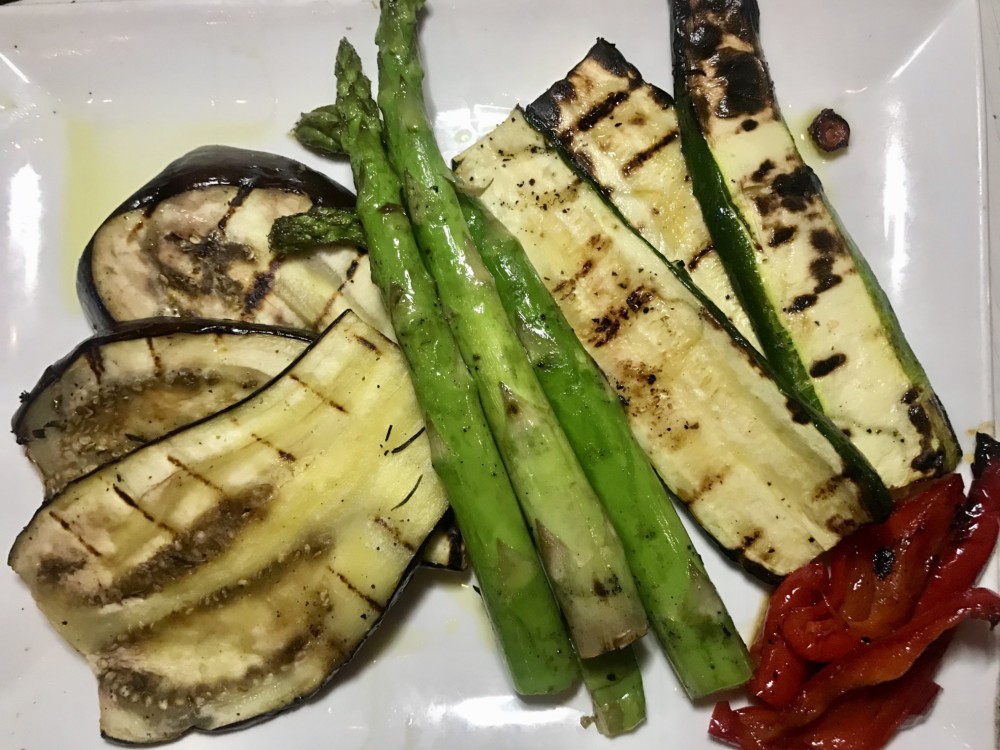 There is a lot to see and do at Taverna Opa Delray. Aside from the happy hour specials, there is a DJ every Friday and Saturday night starting at 10pm, and the bellydancers perform on Thursdays at 7pm, Fridays at 8pm, and Saturdays at both 7 and 8:30pm. Sunday brunch is from 11am-4pm and features $11.95 bottomless mimosas and Bloody marys, DJ entertainment, and a special brunch menu with magnum bottles of rosé and rosé Champagne.
Taverna Opa Delray is located at 270 East Atlantic Avenue. The restaurant is open Sunday through Thursday from 11am-11pm, and Friday and Saturday from 11am-2pm with dinner service until 11pm.