Never miss a bite! Sign up here to receive new recipes and reviews straight to your inbox.
Disclosure: I was invited to dine as a guest of The Balcony and received a complimentary meal in exchange for this post. As always, all opinions are 100% my own.
Craving a little taste of New Orleans? The Balcony, a two-story restaurant located on Fort Lauderdale's Las Olas Boulevard, is bringing the flavors and festiveness of NOLA to South Florida.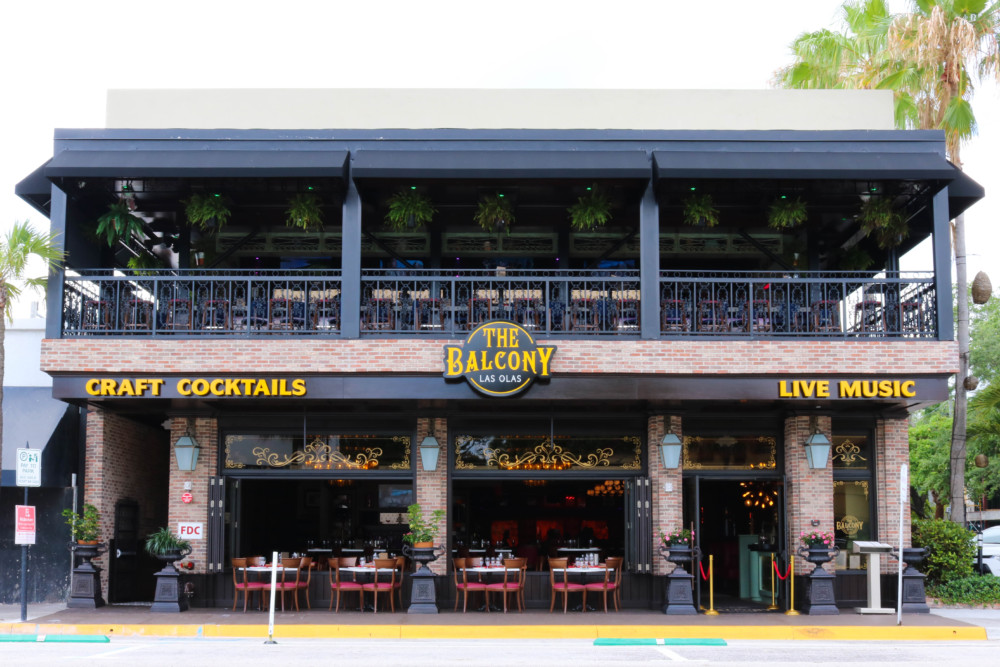 I experienced my first chargrilled oyster during a trip to New Orleans in 2014 and still remember the feeling I had after that first slurp. It was love at first bite. Since then, I haven't met an oyster I didn't like, but I also haven't been able to find food — or excitement — quite like what I experienced that weekend in NOLA.
When I heard about a New Orleans-inspired restaurant opening up in Fort Lauderdale, I was super excited to check it out. The Balcony, owned by PDKN Restaurant Group and led by Executive Chef Simon Porter, incorporates the blend of flavors you'll find in New Orleans, which includes a pretty versatile mix of French, Spanish, West African, Amerindian, German, Italian, Irish and Vietnamese influences and ingredients.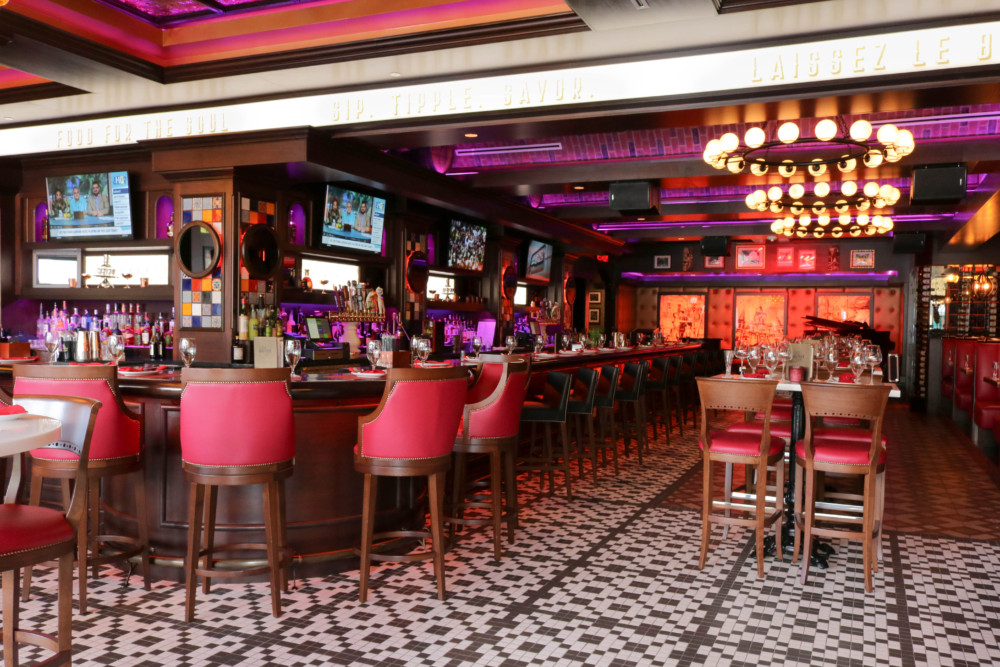 I was afraid the decor might be a bit too flashy and over-the-top, but it wasn't in the least. In fact, it was subtle but still resembled typical New Orleans decor. The second floor had a "sports bar" kind of vibe, but I liked the downstairs atmosphere better, as it was much more chill and inviting, even on a Friday night when the bar was packed with people dancing to the live band performing on stage.
While I was surprised to see that chargrilled oysters weren't on the menu, there were raw oysters, which are available for $1 each during happy hour! I'm always down for a good oyster special! These are a little different than your typical order — aside from the traditional mignonette, there is also a Meyer lemon-green relish and sassafras cocktail sauce.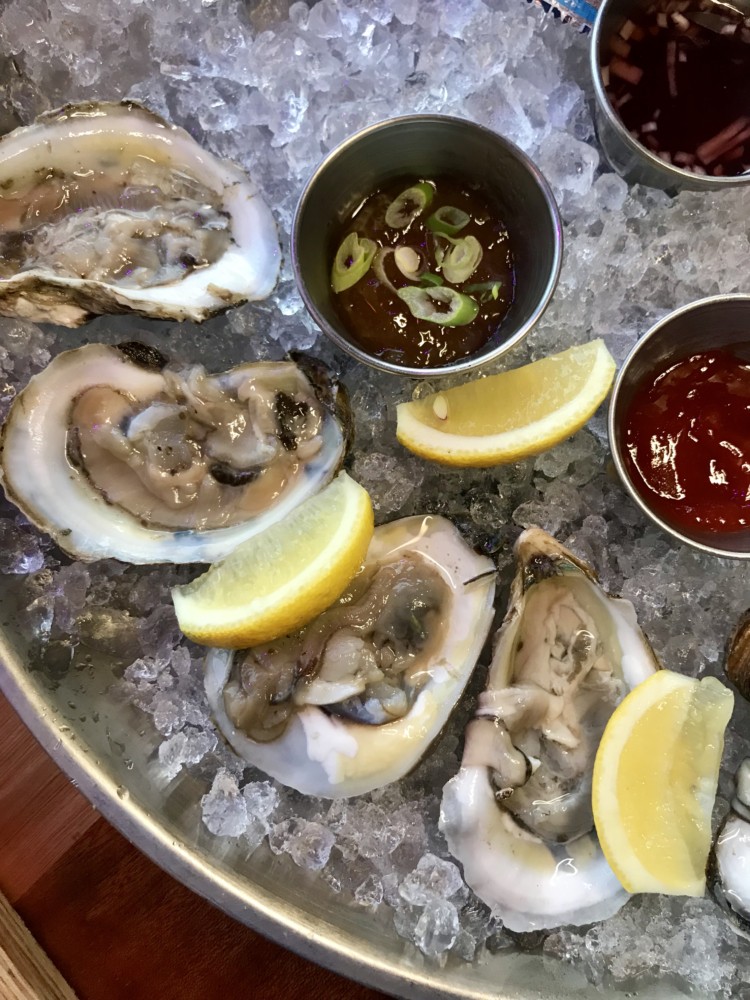 After polishing off that tray of oysters, we tried the Allen Bay ceviche, also from the raw bar. When it comes to ceviche, crispy plantain chips are the way to go. I really have an obsession with plantains, in all forms — fried, sweet, whatever! I'll take plantain chips over tortilla or potato chips any day, any time. The ceviche was a beautiful blend of flavors, colors and textures — avocado, heirloom tomato, chili, red onion, satsuma, and a citrus-cilantro marinade. I steered clear of the satsuma, which is a certain kind of orange, since I have an intolerance to oranges. Mostly I just munched on the plantain chips.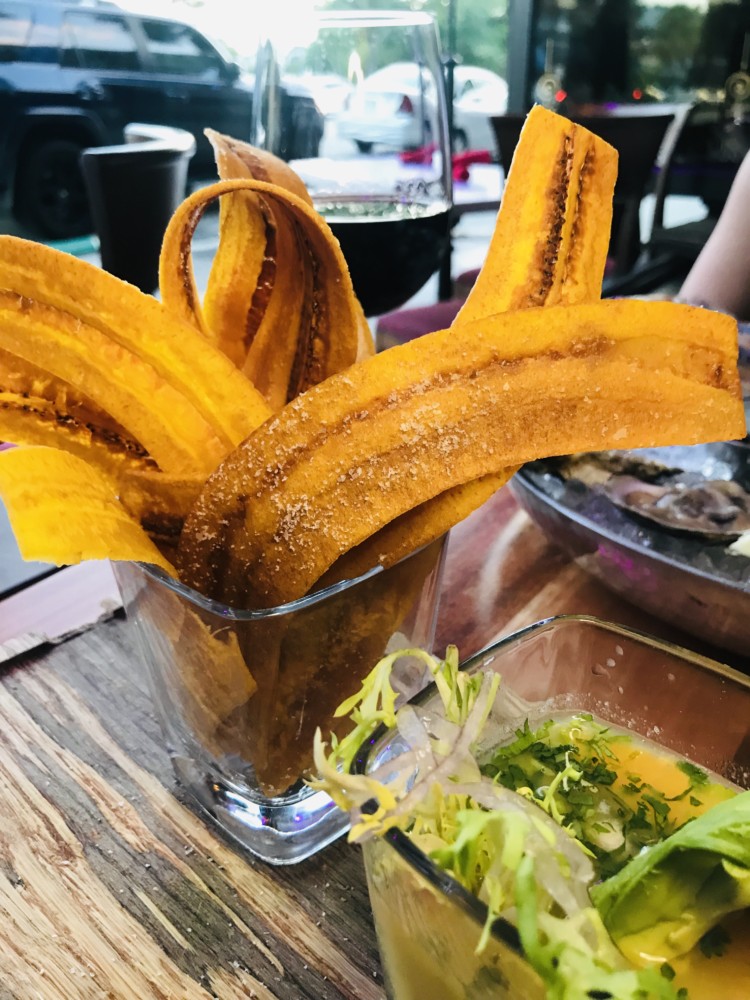 The Mardis Gras peach and berry salad totally resembles its name. This colorful plate of peaches, strawberries, blackberries and baby greens, sprinkled with Point Reyes blue cheese and smoked almonds, and dressed in a peach-bourbon vinaigrette is certainly a party in your mouth. If you are vegan or dairy-free, simply ask your server to omit the blue cheese. It won't be a problem at all, as they were more than willing to accommodate all of my restrictions.
Chef Simon made two special entrées for us, both of which veer a little off from the standard menu descriptions. The first was a pan-seared Chilean sea bass, which just so happens to be my favorite fish. There is nothing like slicing into a buttery smooth piece of perfectly cooked sea bass. If done right, it should just melt in your mouth — and this definitely did. He served the sea bass on top of sautéed zucchini, squash and tomatoes, alongside one of their signature sides, red beans and rice made with calabaza, heirloom tomatoes, red onion and bell pepper cassoulet. I am not able to have beans, so I picked those out, which worked out fine because the rice and veggies alone were super flavorful!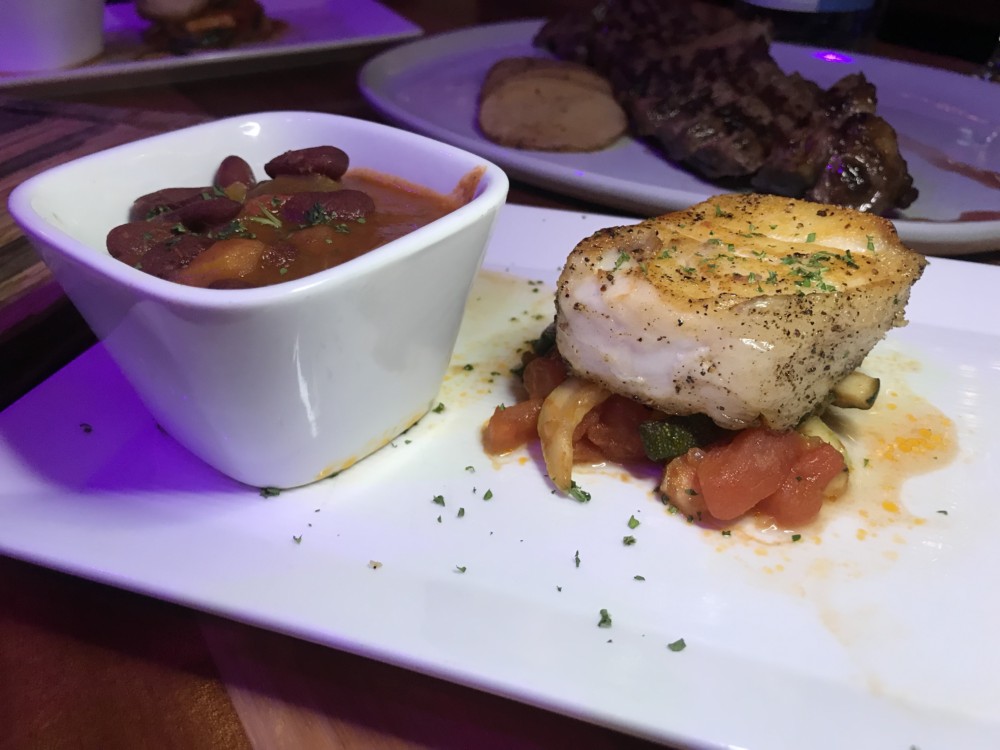 Our second entrée was the 14 oz. prime New York strip, cooked medium and absolutely delicious! It was served alongside sautéed button mushrooms and crispy potato rounds. I guess I can officially say I'm a steak and potatoes kind of girl now, because this dish totally stole my heart.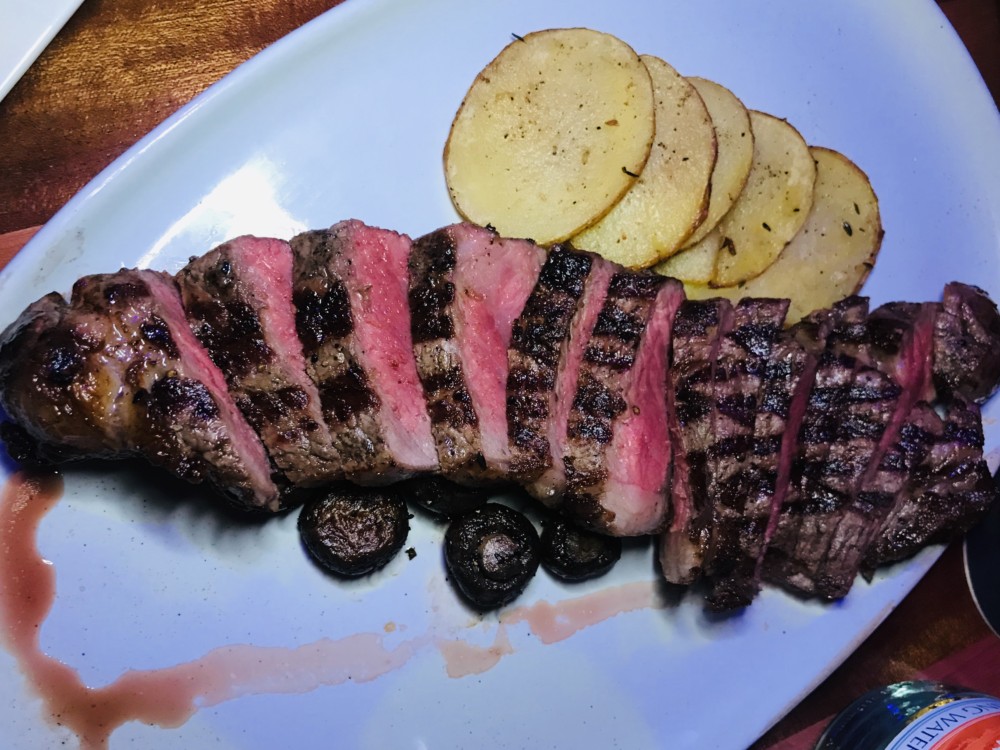 To round out our surf and turf main course, we added the sautéed Brussels sprouts, which are tossed in a pecan-maple glaze that is just out-of-this-world yummy. The presentation was very cute too; the sprouts were served in a pretty red ceramic ramekin. I tell ya — presentation is everything. Diners do notice the little details, and appreciate the time taken to ensure that not only the food looks good, but that it's being served on something pretty and presentable as well.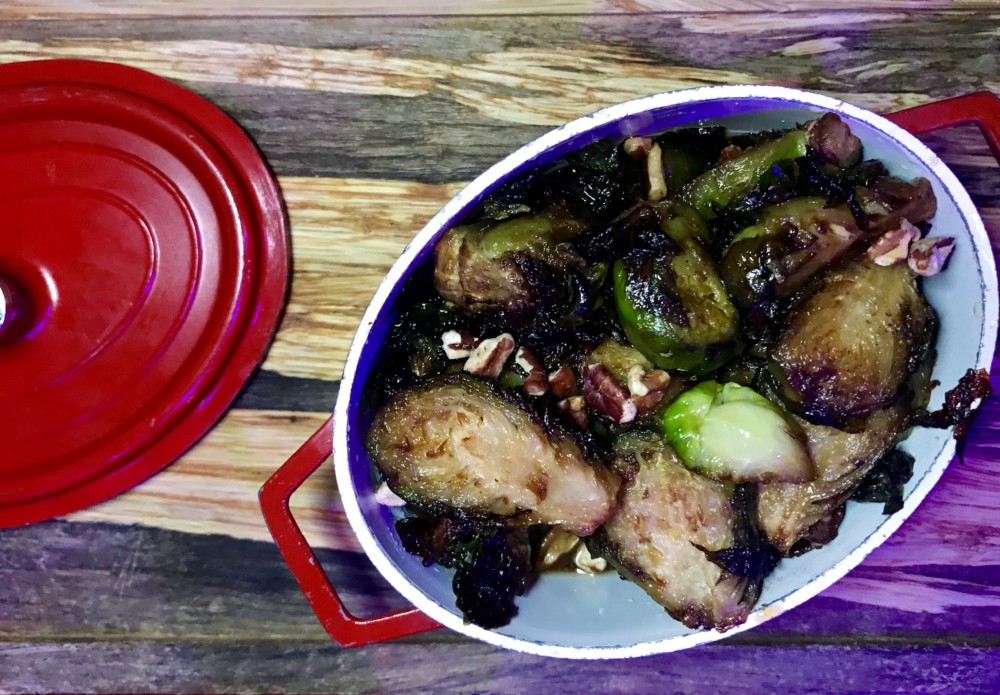 I am looking forward to another visit back to The Balcony soon for happy hour — the deals are great! I already mentioned the $1 oysters, but there are also half-priced drinks and a great bar bites menu featuring New Orleans-inspired classics like gumbo, shrimp and oyster po' boys and fried green tomatoes for less than $10!
The Balcony is located at 1309 E Las Olas Boulevard in Fort Lauderdale. The restaurant is open Monday through Wednesday from 4pm-1am, Thursday from 4pm-2am, Friday and Saturday from 11:30am-2am, and Sunday from 10:30am-1am. Happy hour is Monday through Friday from 4-7pm at the bar only, and the weekend Jazz Brunch is served Saturday and Sunday from 10:30am-3pm. There is also a late-night menu available Monday through Wednesday from 10pm-1am, Thursday through Saturday from 11pm-2am, and Sunday from 10pm-midnight.