Never miss a bite! Sign up here to receive new recipes and reviews straight to your inbox.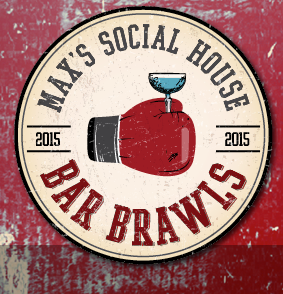 It got pretty brutal behind the bar this week as we dove head first into the Semi-Finals. Emcee and Bar Brawls-mastermind Bob Higginbotham warned us about the severity of the final rounds in the competition. Did the bartenders survive? Let's see…
Contenders: Bobby Brown, Craft Cartel / David Bouchard, The Cooper / Matt Swig, Sundy House / James Hartmann, Ian's Tropical Grille
Judges: Lindsay Autry, celebrity chef /Rob Husted, USBG / Issac Grasso, owner of Miami's Repour Bar
For the Semi-Finals, each of the four bartenders was assigned some homework — they had to create their best batch cocktail and bring it from home for the judges to try. Then, they had 15 minutes to make four portions of three classic cocktails. There were two heats — Brown vs. Bouchard and Swig vs. Hartmann. But they were all going up against each other; any two of the four could move on. The classics at hand were the Old Fashioned, the Corpse Reviver #2, and the Queens Park Swizzle. I've never heard of the last two, and apparently Swig was unfamiliar with one of them too. Moving on to Round 2 was Bobby Brown and David Bouchard!
Now it was time to have a little fun with some secret ingredients! Deep Eddy vodka, Triple Sec, and fresh cranberries — very fitting for the week of Thanksgiving. The boys had 30 minutes to whip up as many cocktails as they could using the ingredients. Bouchard knocked out four fantastic cocktails and officially took the spot as our first Bar Brawls finalist!
Read the full recap from Claudia Dawn at New Times here.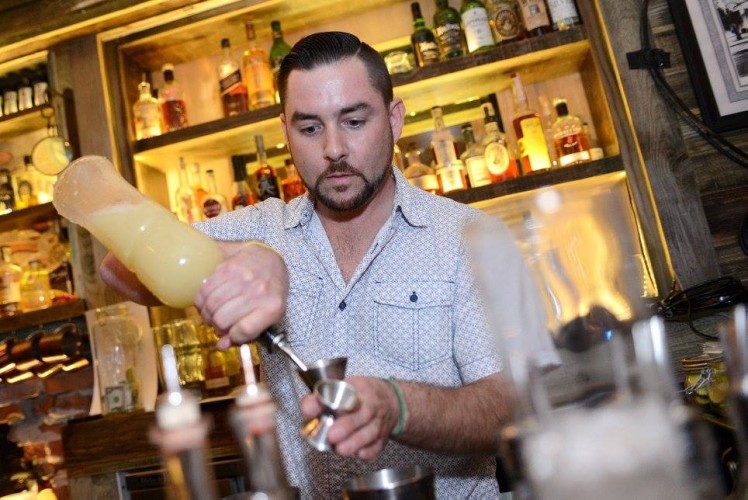 Winning Cocktail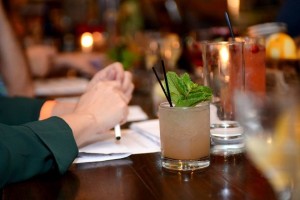 Vodka
Cranberries
Tripe sec
Lime juice
Ginger beer
Fresh mint garnish
Next week, the next four Bar Brawls contenders will go through the same craziness! Come out to Kelly Lozina from 3rd & 3rd, Marc Volpicelli (One Man Wolf Pack), Yeiry Medero from Oceans 234, and Andrew Lozenka from Sweetwater will take center stage. Who will be the one to go up against Bouchard in the finals?!