Never miss a bite! Sign up here to receive new recipes and reviews straight to your inbox.
Disclosure: I was invited on a private media tour with the City of Wilton Manors. No monetary compensation has been received for this post. As always, all opinions are 100% my own. 
Wilton Manors, located in Broward County, is most well known for its diverse population, having recently been named the "Second Gayest City" in the United States, but there is far more to this cozy, community-driven small town — it's surrounded by scenic waterways, and filled with unique hidden gems, trendy restaurants and bars and a burgeoning artistic culture.
Recently, the City of Wilton Manors led a group of media on a tour of six of the town's most popular spots, plus a boat ride, giving us a true taste of Wilton Manors and showing us firsthand why the city's tagline is Life's Just Better Here. Things started off a bit cheesy — in a good way! New York Grilled Cheese was the first stop, and although I couldn't participate in the tasting, there was no way I could pass up the incredible photo ops. Seriously…who knew grilled cheese could photograph so well?!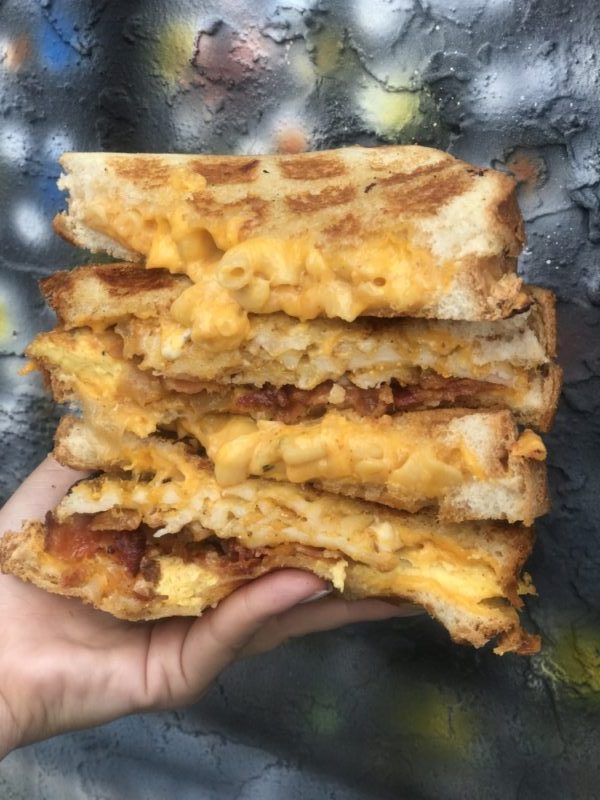 NY Grilled Cheese also has a location in Boca, but its flagship is in Wilton Manors. Its sandwiches are ooey, gooey and totally over-the-top. Their famous country loaf bread is pressed in a waffle machine, giving their items a signature look. Menu offerings include the Soho Sweet Cheeses with brie, caramelized onions, Applewood smoked bacon and a berry aioli drizzled on top; the Midtown Truffle Shuffle with garlic and herb-roasted mushrooms, mozzarella, caramelized onions, swiss cheese and truffle aioli; or the Time Square Pizza Melt with roasted pepperoni, house-made marinara, mozzarella, fresh basil and a buttery garlic spread. Despite being all about the cheese, there are vegan options, including the Village Vegan with vegan mozzarella, alternative meat crumble and caramelized onions; vegan poutine with house-made onion-mushroom gravy, and vegan mushroom bisque (unfortunately, none of these are also gluten-free, so I was out of luck.) New York Grilled Cheese is located at 2207 Wilton Drive.
After getting filled up on all the cheese and carbs, it was time to satisfy our sweet tooth. To The Moon Marketplace is a neighborhood market with over 13,000 items including retro candies and chocolates dating back as far as 1806, classic toys and collectibles, gourmet snacks and spreads, hard-to-find grocery items and greeting cards. This place made us all feel like we were little kids again, ogling over all the goodies. We each left with a bag of samples, and a major sugar high! To The Moon is located at 2205 Wilton Drive.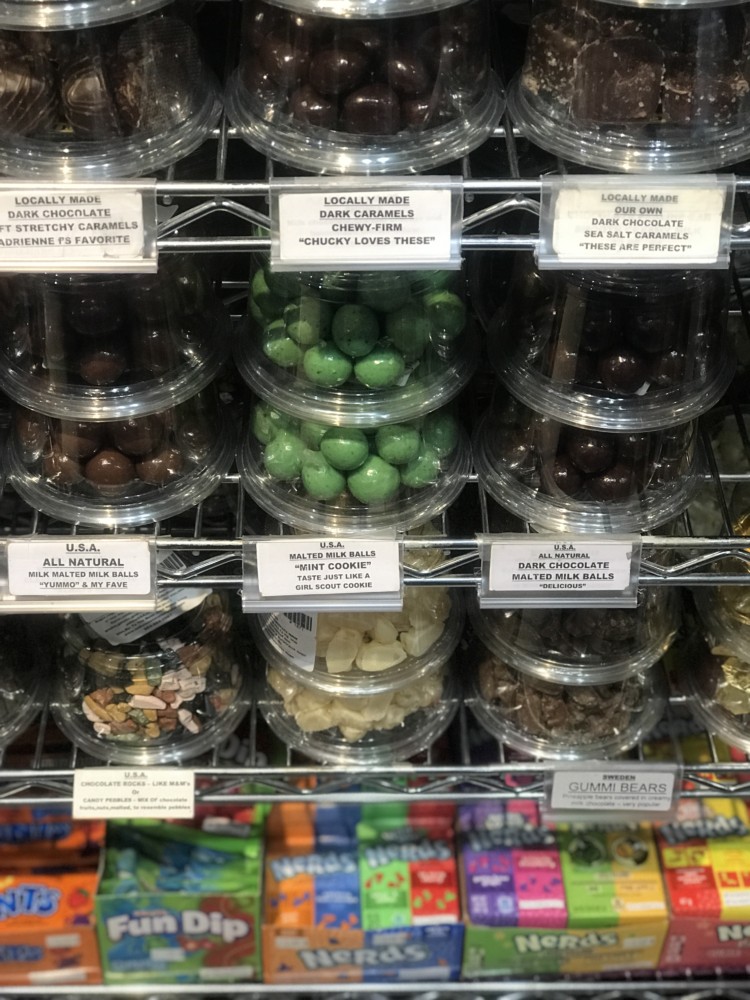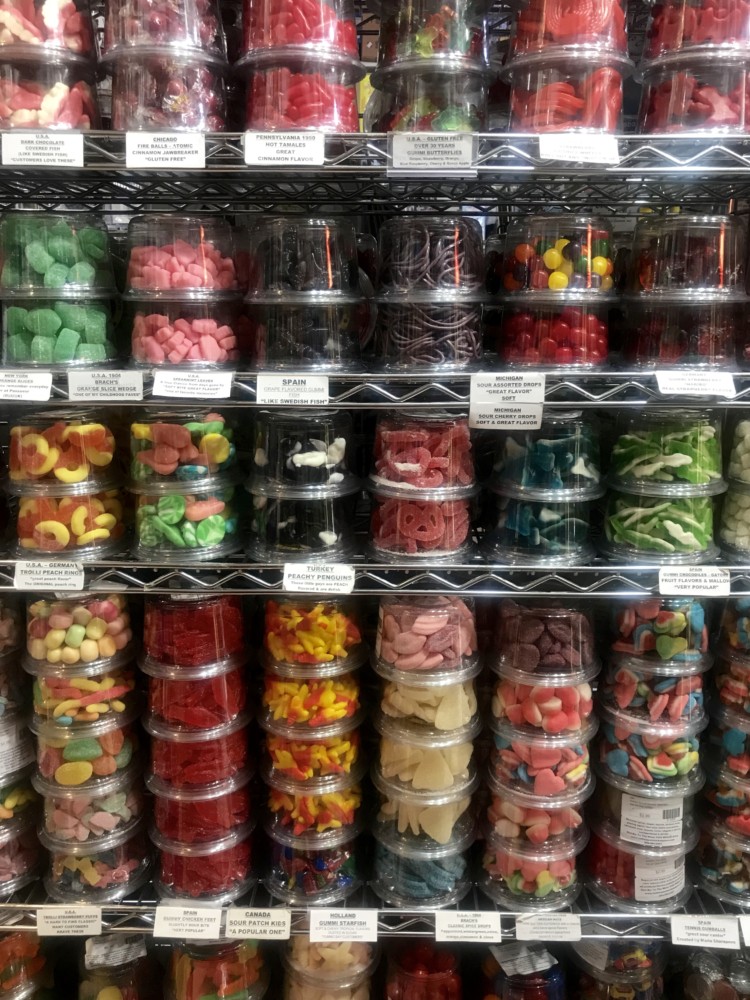 By this point, we had checked off cheese, carbs and candy — now it was time for a refreshment! Naked Grape Wine Bar is the cutest place, with an intimate atmosphere, a boutique wine list and tasty tapas menu. You won't find their wines in stores or on most restaurant menus, which makes them ideal for wine-lovers looking to try something new. The menu features cheese and charcuterie platters, small plates for sharing, flatbreads and sweets, plus an option for a wine and cheese flight for those looking for a variety. Naked Grape is located at 2163 Wilton Drive.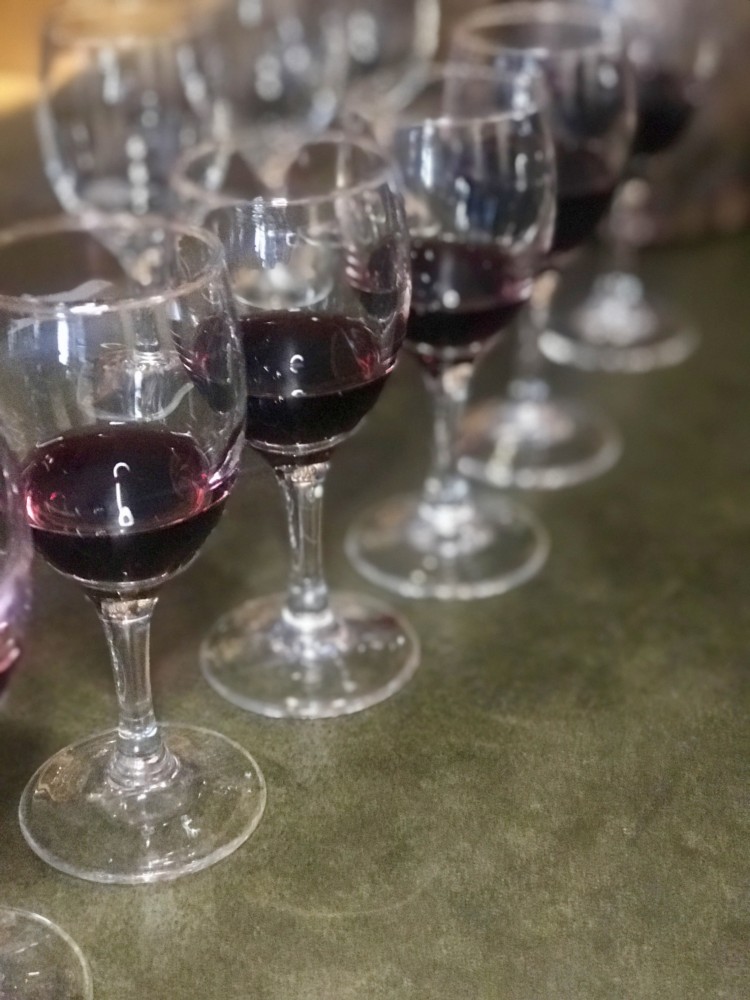 Did I mention all of these places were within walking distance of one another? Wilton Manors is a very walkable town, with plenty to do and see. There are 15 galleries and museums, 30+ bars and restaurants, over 40 festivals and events held annually, and 15 parks — 7 of which are National Wildlife Certified. Our fourth stop was at Bubbles & Pearls, a champagne and oyster bar owned and operated by former Top Chef contestant, Josie Smith-Malave. Chef Josie has one of the most vibrant personalities I've ever encountered. She welcomed us into her restaurant — her home — with open arms and lit up the room with her infectious smile. I'd imagine that's how she makes all of her guests feel when they step foot into Bubbles & Pearls, and with food as good as hers, I'm sure they just keep coming back again and again. Since our boat ride was coming up soon, Chef Josie thought it'd be a good idea to give everyone a "picnic lunch" in cute little to-go buckets. But for me, she created something totally unique — a rice noodle bowl with shrimp, blistered tomatoes, roasted purple potatoes, arugula, crushed cashews and a miso-sesame sauce. It smelled insanely amazing, and I couldn't wait to dive right in. The jealous stares ensued, so I made sure to share with anyone who wanted a taste. Hands down, one of the best noodle dishes I have ever had. Which makes sense, since Chef Josie's up-and-coming concept will be a noodle bar. Keep an eye out for that! Bubbles & Pearls is located at 2037 Wilton Drive.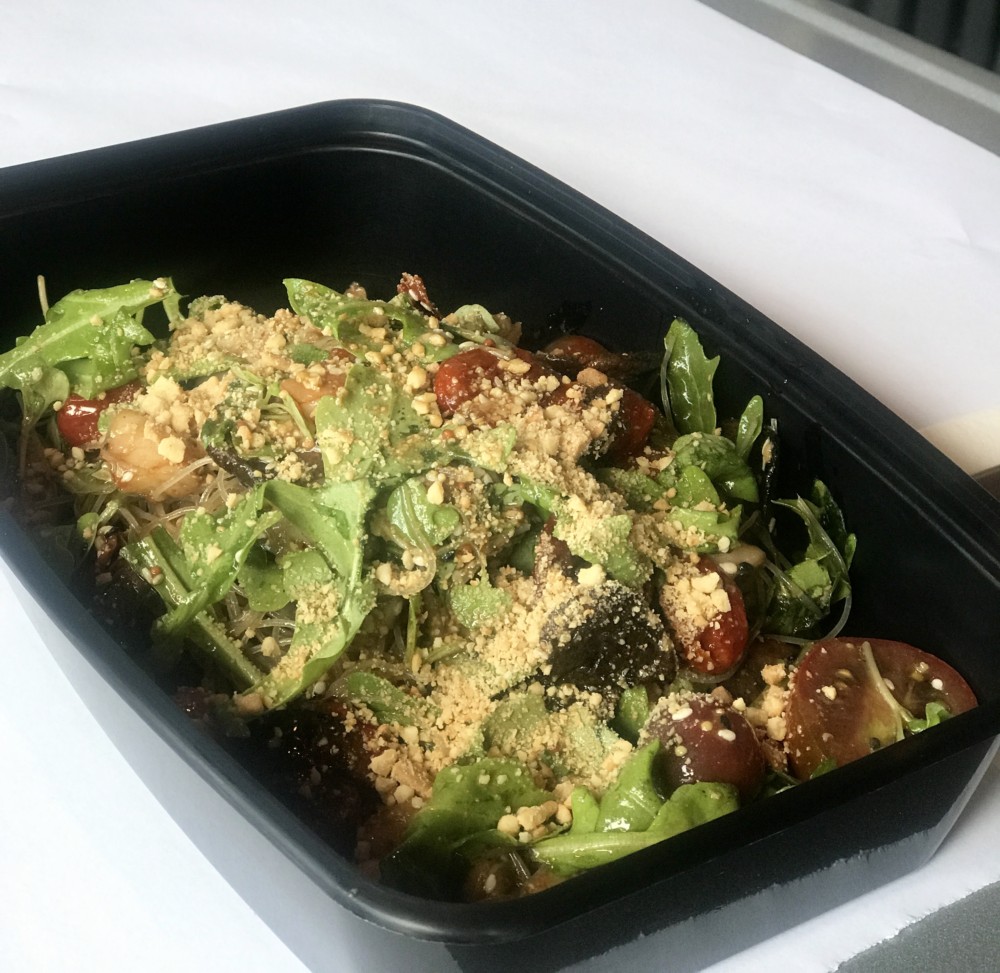 Before heading out on the water, we had one more food stop — Sarava Acaí Café, where fresh, healthy treats are in abundance, made with high quality, organic ingredients and have no refined sugars, dairy or gluten. Sounds like this place is right up my alley! We were able to sample an array of smoothies, including the Carrot Spice with raw sunflower seeds, coconut water, frozen banana, goji berries, flaxseed powder, cardamon, carrot juice and stevia; and the Cherry Kombucha with frozen mixed berries, frozen cherries, kombucha, maqui, chia, goji berries and stevia, among others. Multiple kinds of Acaí bowls were brought out as well — but the one that stole my heart, and I'd love to be eating right this very moment, was the Falsa Baiana. The base is a blend of Acaí, almond milk, cacao powder, maca powder, peanut butter and stevia, and it's topped with fresh banana slices, raw cacao nibs and crushed peanuts. If I haven't already convinced you that you need to visit Wilton Manors, this bowl description should do the trick. The café also has sweet and savory Brazilian-style crepes, and various baked goods. Sarava Acaí Café is located at 2213 North Dixie Highway (side note: this was not walking distance from the other places, we were driven to this location).
After having to be torn away from our love affair with Sarava's Acaí bowls, we were brought to the Colohatchee Boat Ramp where we were treated to a narrated boat tour spotlighting the city's history and growth. Wilton Manors is home to 650 waterfront residences throughout the 13 miles of waterways which surround it, hence the nickname The Island City. It really is a beautiful little town, one that I wouldn't mind going back to again soon to do some more exploring.
Our final stop that afternoon was at The YARD. This place is like Wynwood Walls, but better. We walked around taking advantage of the photo ops, loving all of the colorful, unique paintings and wishing we could rip them off the walls to bring home with us. Not only is The YARD filled with graffiti art and a junkyard full of carefully curated clever creations, but there are various craft and art vendors and restaurant options, and the coolest, most hipster-friendly (in a good way) coffee shop you'll ever come across.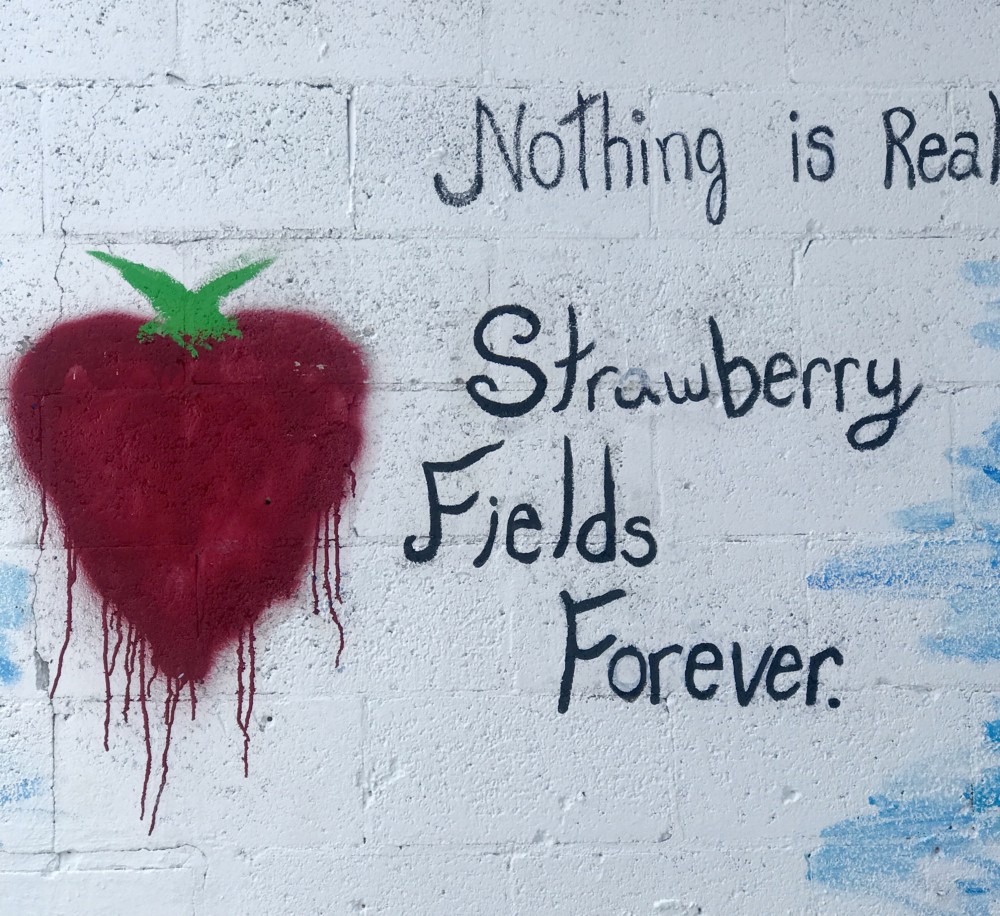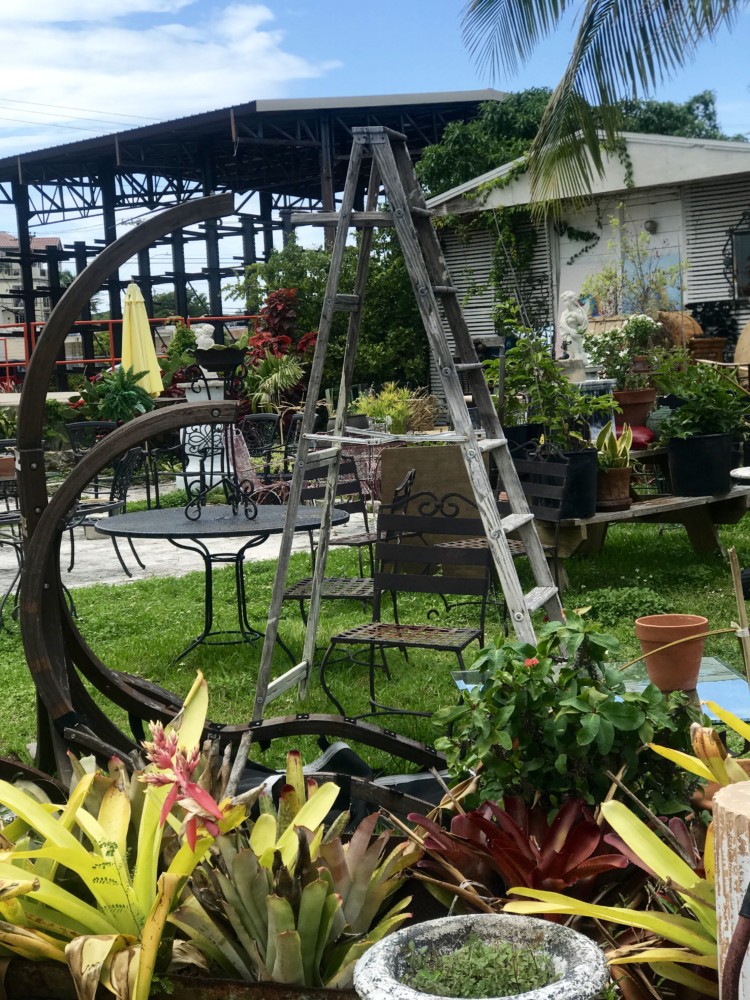 The Alchemist is a craft coffee shop and cafe serving breakfast, lunch and dinner. The coffee is something special though, as they use a proprietary process to bring out an intense, rich flavor. I sampled their award-winning iced coffee, made with brown sugar, sweetened condensed and whole milks. I requested mine dairy free — no sweetened condensed milk and using almond milk in lieu of whole — and it was still perfectly sweet, flavorful, and gave me that jolt of energy I needed after a jam-packed day of activities in Wilton Manors. The Alchemist also has a location in Aventura, but this one is located at 2430 NE 13th Avenue in Wilton Manors.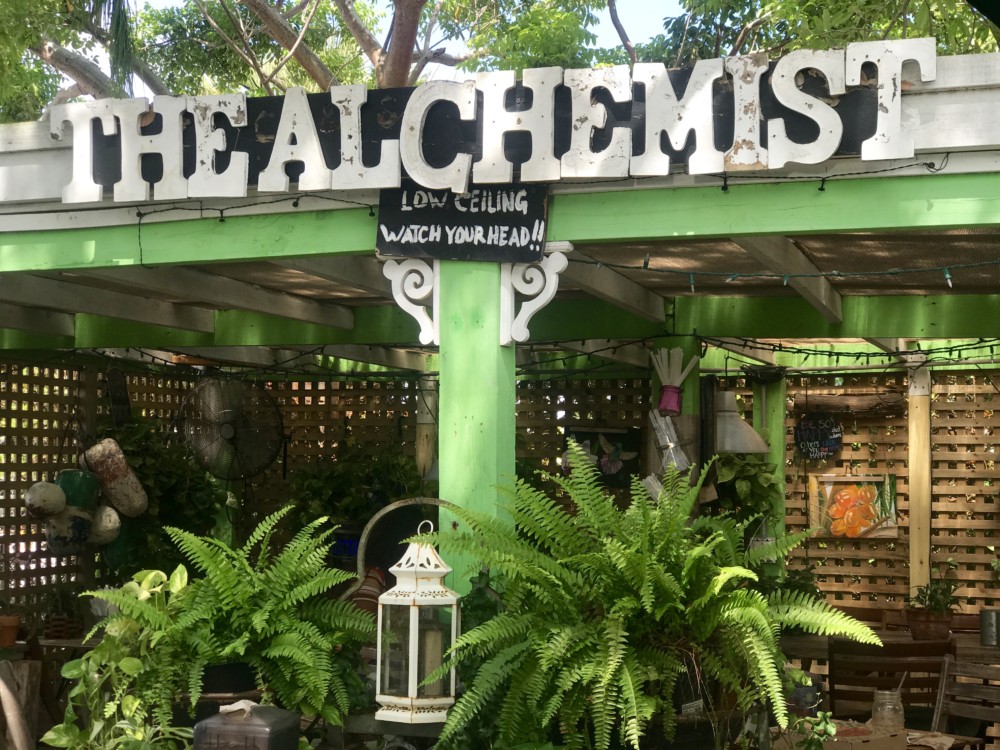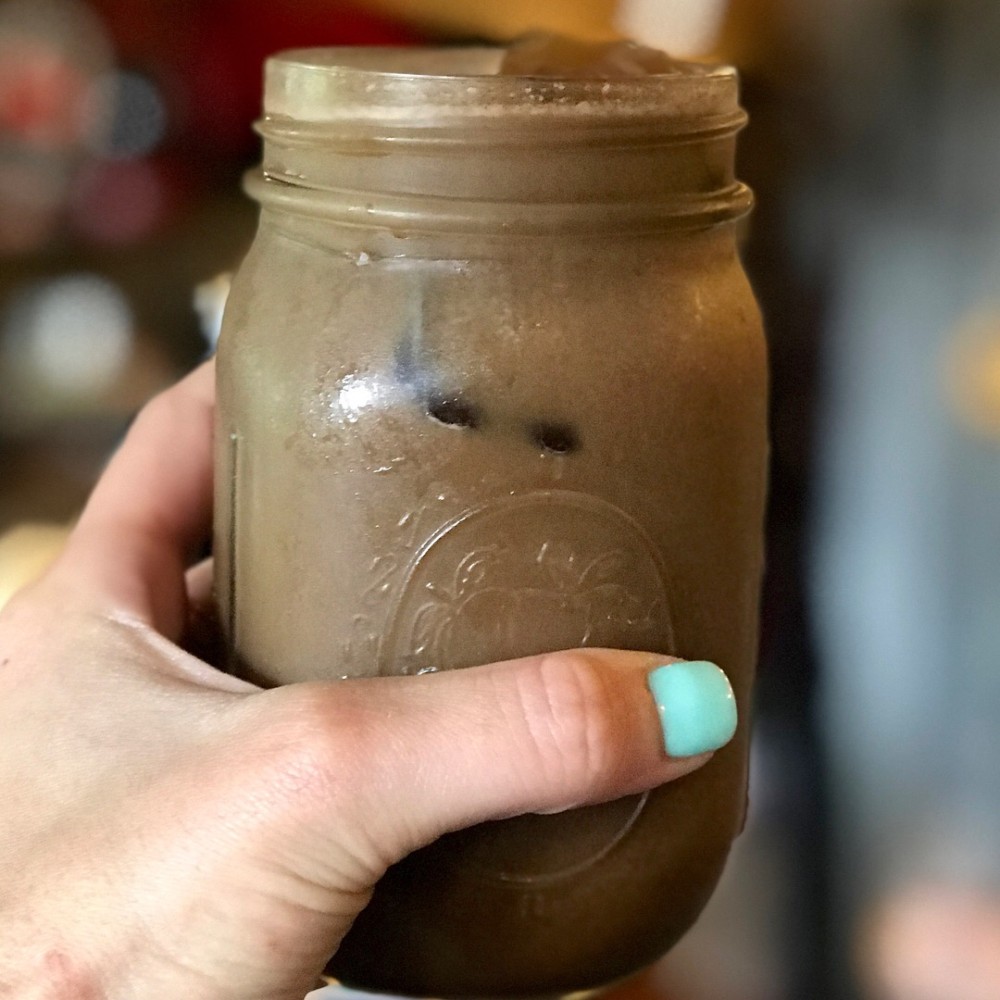 Big shout out and thank you to the City of Wilton Manors for hosting this unique and delicious tour around The Island City. Want to learn more about what the city has to offer? Follow on Facebook, Instagram and Twitter to stay in the loop.