Never miss a bite! Sign up here to receive new recipes and reviews straight to your inbox.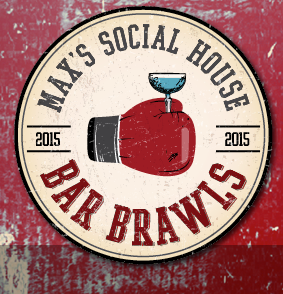 Contenders: Alain Camacho from The Office / Marc Volpicelli / Randy Rapposelli from Brule Bistro
Judges: Eric Baker, Executive Chef of Max's Social House and Max's Harvest /Josh Gates, mixologist and managing partner of Lake Worth's Tiki-Ono / John "Fitzy" Fitzpatrick, bartender at 32 East and former Bar Brawls competitor
Mystery Spirit: Chinaco Anejo Tequila
Mystery Ingredients: Branca Menta and Squid Ink
In Round 1, the classic cocktail given to our contenders was the Paloma, a popular Mexican cocktail. A misstep in balancing the flavors of the drink led to Alain Camacho's demise, and it was Randy and Marc moving on to Round 2!
Things got a little fishy in the second round — Squid Ink was revealed as one of the ingredients. Squid ink in a cocktail!? Only at Bar Brawls… The other ingredient was a mint-flavored liqueur with herbs and spices called Branca Menta. Read the full recap here.
And the win goes to… Marc Volpicelli!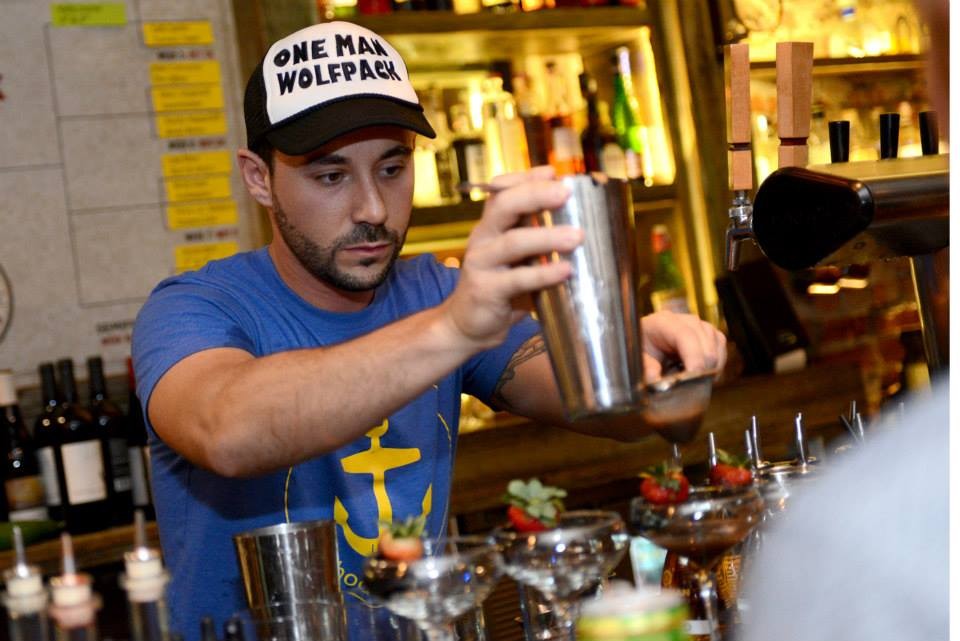 Winning Cocktails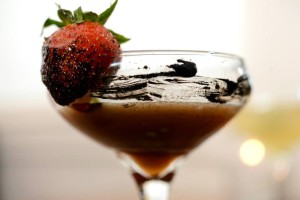 Abstract Ink
Muddled cucumber and strawberry
Agave nectar
Tequila
Branca Menta
Lime juice
Orangette
Chocolate bitters
Garnished with a squid ink-dipped strawberry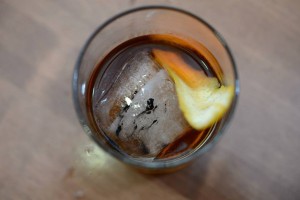 Smoked Menta Tequila Negroni
Tequila
Branca Menta
Casoni
Grapefruit and orange bitters
Next Wednesday, November 11th, will be a showdown between Lee Klein from Burt & Max's, Brett Hart from Hullabaloo and Yeiry Medero from Oceans234.